How To Download & Install GBA4iOS Emulator On iOS 16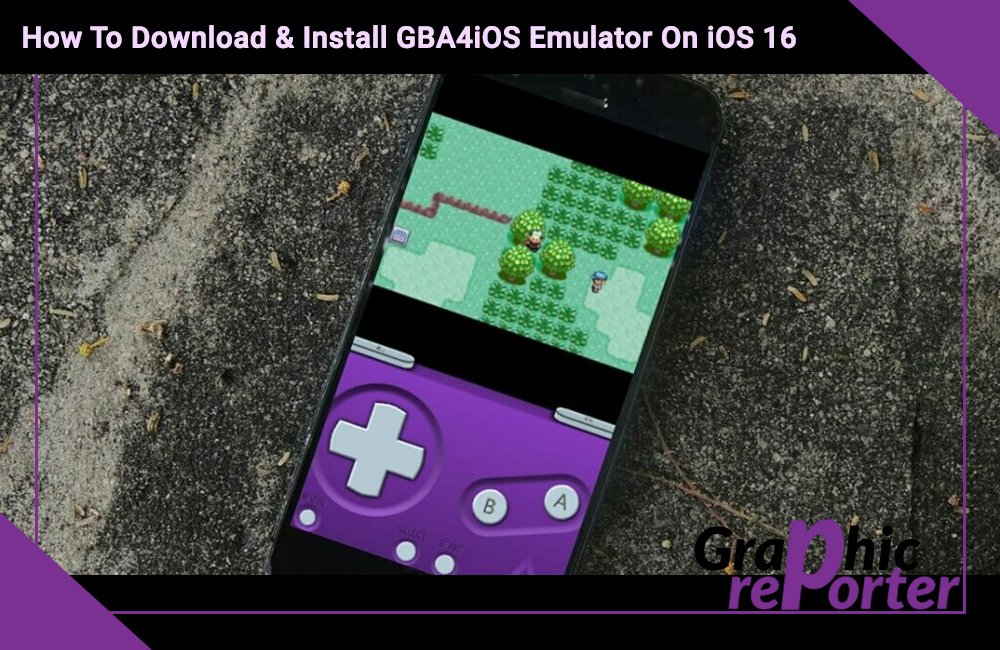 Although we have plenty of modern and contemporary games to play, sometimes you feel like reliving the games that you once played as a child.
If you are looking for a way to play your favorite Gameboy titles on your iPhone, we have just the solution for you. 
GBA4iOS is the best emulator you can use to play Gameboy games on your iOS device. It not only supports Gameboy Colour but also Gameboy Advance.
To know more about this amazing emulator, read the post below.
About GBA4iOS Emulator
GBA4iOS is one of the widely used emulator apps for playing Gameboy games on iOS and iPadOS platforms. By installing this emulator you can play any Gameboy title both on iPad and iPhone.
You will come across many other emulator apps online. But most of them require jailbreaking which is a valid reason to avoid such emulators. 
With GBA4iOS you don't have to jailbreak your device. Simply download the emulator on your device and use it to play your favorite Gameboy games.
Steps To Download & Install GBA4iOS Emulator On iOS 16
There are multiple ways to download the GBA4iOS Emulator on an iPhone or iPad. To keep things simple, we will use the TweakBox app. Just follow the instructions below and you will be good to go.
The first thing you need to do is download the TweakBox app on your iOS device.

Once that is done, open the Settings app on your iPhone.

Go to the General section, and then to Profile. Select TweakBox and complete the installation.

After installing the app, open it from your home screen.

Now go to Apps and select TweakBox App, and find GBA4iOS.

Select GBA4iOS, and hit the Install button. Confirm your action by tapping on the Install button again.

The emulator will now start to install.

While the emulator is getting installed, access Files from your home screen, and go to the On My iPhone section.

Create a new folder for GBA ROMs. You can create a folder by long-pressing on the blank space and tapping on the New Folder option.

The next step is to make GBA4iOS appear as a trusted app on your phone. For this, go to Settings, and then to General. Tap on Profile, followed by Shanghai P&C Information Technology. Next, tap on Trust "ShangHai P&C Information Technology," and then the Trust option.

Now you can download the desired GBA ROMs and them to the emulator. Make sure to download the ROMs from a trusted online source.

The ROMs that you will download can be accessed in the Downloads folder of your device.

Copy or Move the downloaded file to the GBA ROMs Folder that you created.

In the end, you will have to add the GBA ROMs file to the GBA4iOS Emulator. For this, access the GBA ROMs Folder, and long-press the downloaded ROM file. Hit the Share button, followed by More, and then copy it to GBA4iOS.
After all the above steps are done, your GBA ROM file will be added to the GBA4iOS Emulator. The steps are easy. The best part of using this emulator is that it doesn't require users to jailbreak their devices.
How To Remove GBA4iOS Emulator From iOS 16?
If you are done playing Gameboy games on your iPhone, you can delete the GBA4iOS emulator from your phone. If you are not sure how that's done, follow the steps below.
Open Settings. 

Go to the General section.

Select the option VPN & Device Management.

Tap on Profile.

Locate the GBA4iOS Profile and click on it.

Now tap the Delete GBA4iOS option and you are done. 
This will uninstall the emulator from your iPhone. You can download it again by following the steps discussed in this post.
Key Features Of GBA4iOS Emulator
The GBA4iOS Emulator comes in handy when you want to play Gameboy games on your iPhone or iPad. It has some features that make it stand out from other emulators.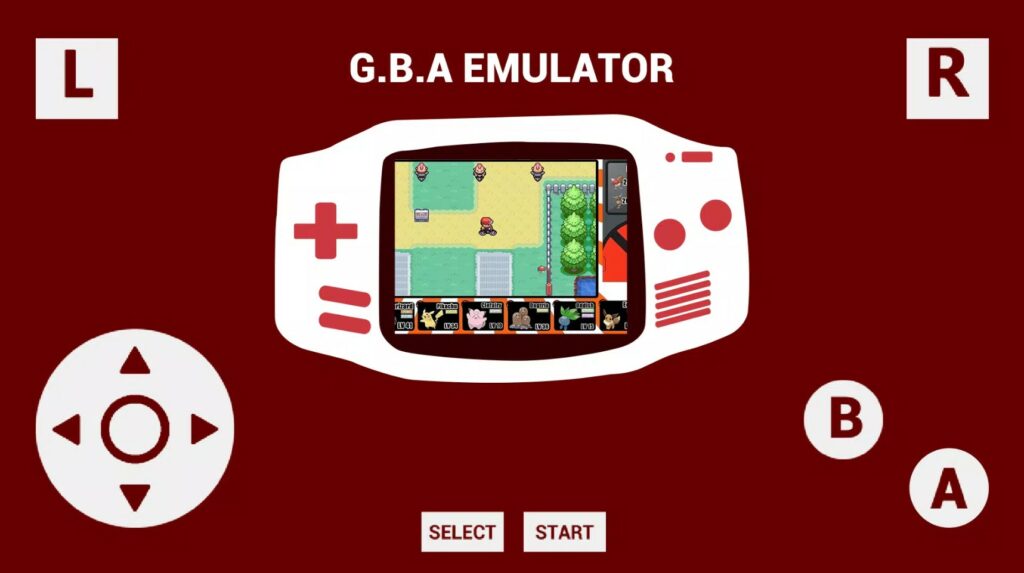 The key features of GBA4iOS are as follows:
It has support for multiplayer games. It means you can participate in online battles for the games that have the option.

It provides wireless support, AirPlay, and haptic feedback for the latest update.

It allows you to run games from both Gameboy Colour and Gameboy Advance.

It makes it easier to save files on cloud platforms and sync your data for easy access.

With this emulator, players can use endless cheat codes without any limitations.

It also has support for controller skins from both Gameboy Colour and Gameboy Advance.
Why Use GBA4iOS Emulator?
In the present-day world, the spotlight is on advanced iPhone applications that captivate users with stunning visuals, and compelling narratives, leaving older games to be forgotten. Additionally, numerous classic games have been discontinued due to a lack of support from their developers.
Despite the gaming market being dominated by contemporary games, there are still players who are loyal to the classics. With the help of emulators, gamers can play these forgotten games with the same immersive gameplay they possessed upon their initial release.
Now let us give you the reasons to use GBA4iOS Emulator.
The GBA4iOS Emulator is completely free to use. Just download the app on your iPhone, and start playing the Gameboy classics that you have been missing for so long.
You can easily download the GBA4iOS Emulator online. Look for a trusted source, and download the app on your phone. To avoid any issues, follow the method that is provided in this post.
No Jailbreaking Your Device
This is one of the major reasons behind the popularity of the GBA4iOS Emulator. Unlike other emulators, it doesn't require you to jailbreak your iPhone, making it a suitable choice for iOS users.
Final Words
GBA4iOS is the best Gameboy emulator for iOS users. It is free and easy to use and works without jailbreaking your phone. Just follow the steps in this post, and you should be able to download and install the app hassle-free.