Subway Surfers Characters: How To Unlock (A Complete Guide)
With more than 3 billion downloads, Subway Surfer happens to be a massively popular mobile game. It follows the story of a graffiti-tagging teenager named Jake, who is caught by a grumpy inspector and his dog while spray-painting a subway station. The goal is to help Jake escape by guiding him through the subway tracks and avoiding obstacles along the way.
The gameplay is fast-paced and highly addictive. The character automatically runs forward, and the tracks are filled with various obstacles, which players must dodge or jump over. Additionally, there are coins scattered throughout the tracks that players can collect to increase their score and unlock various power-ups and characters.
While the character you choose has no impact on the gameplay, sometimes you may feel like changing things a bit. Besides Jake, many other 29 other characters need to be unlocked using in-game currencies or via challenges.
To know how to unlock Subway Surfer characters, you should read the post below.
The List Of Main Subway Surfer Characters
Subway Surfer has 30 characters alongside Jake. Players can choose from any of these characters as the starter character. Like Jake, other characters also have personalized outfits, meaning players can revamp their looks as per their linking.
Jake being the core crew member is unlocked by default. As for the other 29 characters, you will need to unlock them using various means. For example, some characters can be unlocked via challenges, while others can be purchased using coins.
It should be noted that none of the characters offer any bonus. It doesn't matter which character you choose, it will not have any influence on the gameplay. Choosing different characters is all about how you want the base character to look.
To unlock the characters, you need to access the Me section. There you will notice three tabs, including Upgrades, Boards, and Characters. Visit the Characters tab. Each character has different requirements when it comes to unlocking them. Check out the details below to get a better idea:
Jake: Unlocked by default.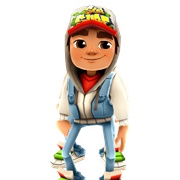 Tricky: You need 3 Tricky hat tokens.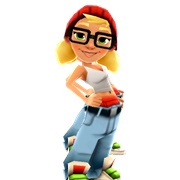 Boombot: You can redeem it from the Me section for free.
Spike: You will need 200 Spike guitar tokens.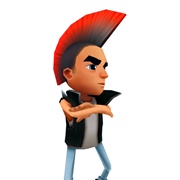 Fresh: Can be unlocked with 50 Fresh radio tokens.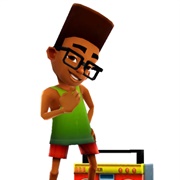 Frank: You need 40,000 coins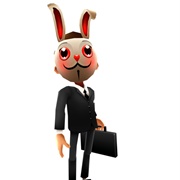 Tagbot: It requires 12,000 coins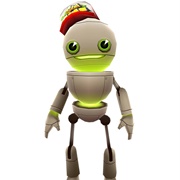 Yutani: Can be unlocked with 500 Yutani UFO tokens.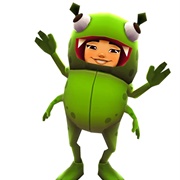 Lucy: You need 7,000 coins.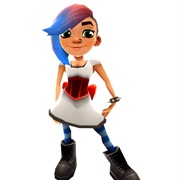 King: You need 80,000 coins.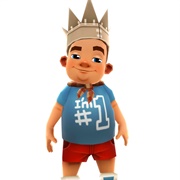 Ninja: Can be unlocked with 20,000 coins.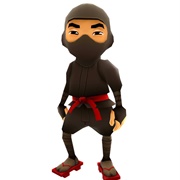 Miss Maia: Requires 100 keys.
Prince K: Requires 980,000 coins.
Zoe: You need 120,000 coins to unlock.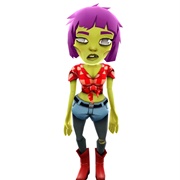 Ella: Can be unlocked with 150,000 coins.
Brody: Requires 350,000 coins.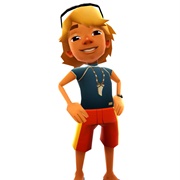 Tasha: You need 30,000 coins to unlock.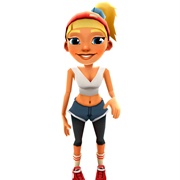 Pride Jake: You need 481 keys or 34,000 limited-time event tokens.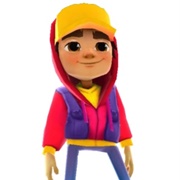 Dino: Can be acquired for free after logging in with your Facebook account.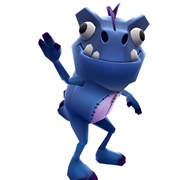 Wayne: Requires 100,000 coins to unlock.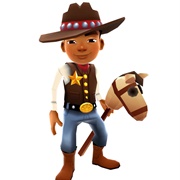 Izzy: Can be unlocked with $3.
Jack: Requires 95,000 coins.
Pride Fresh: Requires $5 to unlock.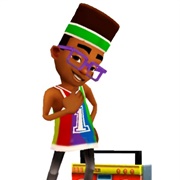 Pride Spike: Can be unlocked with $5.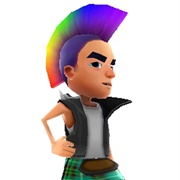 Pride Tricky: Can be unlocked with 476 keys or 33,000 limited-time event coins.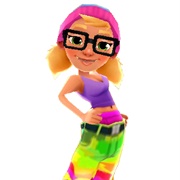 Buzz: Requires $5 to unlock.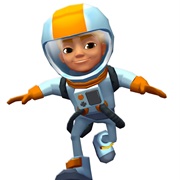 Pride Miss Maia: Can be obtained from the season hunt.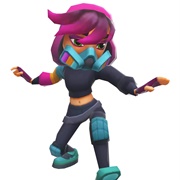 Super Runner Tricky: Can be unlocked from the season hunt.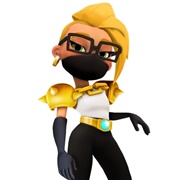 Pride Yutani: Can be unlocked with 485 keys or 35,000 limited-time event coins.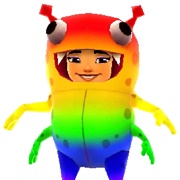 Pride Frank: Can be unlocked by spending $5.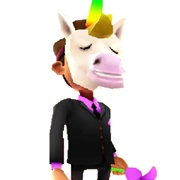 How To Get Free Coins In Subway Surfer?
In the game, you can find coins scattered randomly throughout various locations. Whether you are surfing in Bangkok or Zurich, you will find coins everywhere.
The best thing about this game is that it offers an unlimited supply of coins, so don't worry about running short of coins. To make coin collecting easier, you can use the magnet power-up that can be purchased with real money.
While most characters can be unlocked using coins, some require specific collections to obtain the desired role. To get new outfits for any character, you will have to collect keys.
How To Acquire Keys In Subway Surfer?
Unlike coins, keys are not available in abundance. It is quite difficult to collect keys in the game as they appear infrequently during each game session. 
Keys mostly occur on rare occasions. This is why it is important not to miss any key while running. To increase the chances of keys spawning, you will have to run for a longer time. The more you progress in the game, the higher the chances of a key appearing.
Sometimes, keys can appear in as little as 100 meters of travel distance. Alternatively, you can purchase keys using real money. However, this method is not recommended unless you prefer to use a shortcut.
Some Characters Can Be Unlocked Through Specific Collectible Items
Unlocking core characters like Spike, Fresh, Yutani, and Tricky is only possible through collecting specific items. 
For example, to unlock Trickily, you must collect random Tricky hats located throughout the city.
On the other hand, other characters can be unlocked by performing specific tasks. For instance, you can unlock Dino free of cost by simply connecting your game to your Facebook account.
You can acquire Jake's Dark Outfit by signing in with your Google account. For Boombot, you just have to purchase any item from the in-game store, regardless of the cost.
Tips To Play Subway Surfer
Here are some basic tips for both novice and experienced players:
You can find a variety of characters and boards available for purchase at me bar. These options will be displayed on your screen. 

Subway Surfers is similar to Temple Run in terms of gameplay. If you have already played Temple Run, it will be easier for you to learn Subway Surfers.

Without the Super Sneakers, it's not possible to jump directly from the rail to the top of the train. 

Subway Surfers offers a wide range of characters. Once you have accumulated enough coins, you can unlock a few of them. 

If you are unable to complete a mission for any reason, you have the option to skip it by purchasing a skip mission. If this happens to be your final mission, your score will remain unaffected. 

Consider buying boots as they can be beneficial for you in the game.

Be cautious with Super Sneakers Powerups as they often result in more harm than good. 

If you forget to utilize the tutorial option, it can be accessed through the main menu. 

Since the game involves evading numerous obstacles, it is better to play it on a bigger device, such as a PC. 
Subway Surfers Character Guide
If you are playing Subway Surfers for the first time, you might find this information useful. Follow these guidelines to manage and spend your resources efficiently. By doing so, you can unlock more characters in the game.
Most Subway Surfers characters can be obtained by using Coins. To unlock all the characters, you need a staggering amount of 1.97 million coins. Achieving this feat requires significant effort and time. To help you out, we have broken it down into three essential steps:
Increase Your Coin Collection
To unlock your favorite character quickly, it is important to employ certain strategies. Even if the track you are traversing lacks obstacles, always remain attentive to swipe left and right, and switch to parallel tracks. This way you can collect more coins that are scattered across those tracks. Additionally, when equipped with a Jetpack, maximize coin collection from both sides.
Don't Spend Your Coins Unnecessarily
If your goal is to unlock new characters, you should spend your coins carefully. The two important things you should spend your coins on are: unlocking characters and upgrading power-up items. Avoid spending coins on other in-game aspects until you have successfully obtained your preferred characters.
It is essential to make decisive choices when it comes to unlocking characters. Realistically, it is impossible to unlock all characters in a single day. Determine which character holds the most appeal to you and prioritize unlocking them first. Gradually, you can save coins to unlock the remaining characters on your list, thereby ensuring a systematic approach to achieving your goal.
Unlocking certain characters in the game can also be achieved by spending Keys. Just so you know, you need exactly 1542 Keys to obtain all the characters that require Keys to be unlocked. 
Unlike coins, Keys are not available in abundance. However, it serves as a secondary in-game currency. Therefore, it is important to manage them efficiently.
It is advisable to spend your Keys exclusively on purchasing Hoverboards. It is not recommended to spend them on reviving your character in the event of a collision. Once you have successfully unlocked all the characters, you can then utilize your Keys for revival purposes.
However, the choice ultimately depends on personal preference. It is essential to determine your preferred order and allocate your investments accordingly.
Final Words 
Subway Surfers is an excellent game. The presence of so many unique characters is what makes the gameplay more exciting. Now that you know how to unlock Subway Surfers characters, you should manage your resources efficiently.