11 Best Sites like G2A for Gaming Keys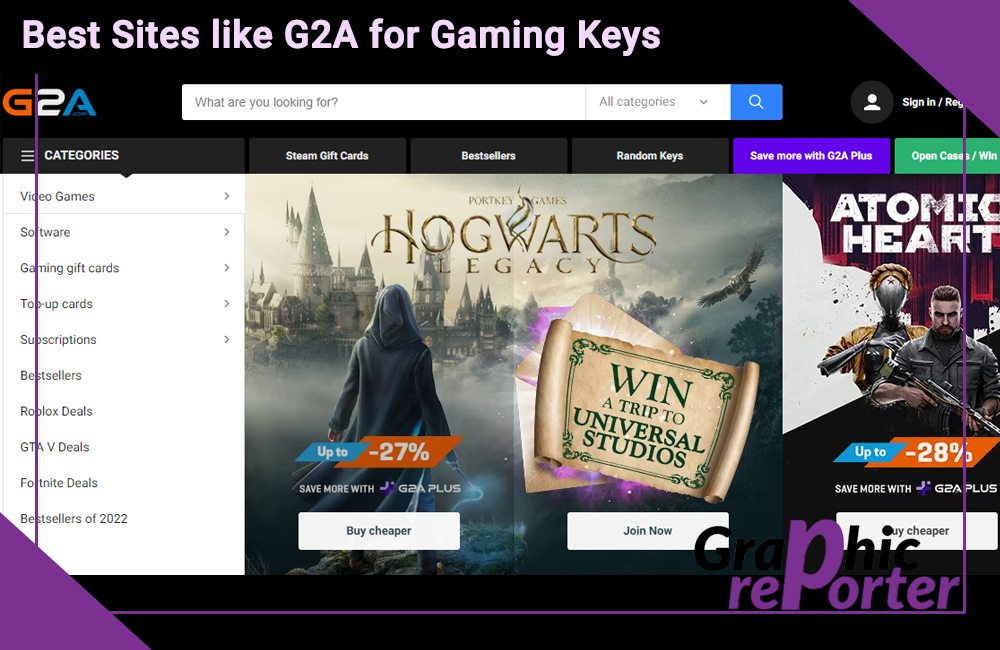 If you are an avid gamer, chances are that you don't need an introduction to G2A and what it stands for. The platform has revolutionized the gaming world, enabling users to buy and sell legit game CD keys for different gaming platforms like Steam, Uplay, Origin, Xbox, PlayStation, etc. 
However, G2A has a lot of complexities and a very disorganized layout, which makes it very difficult for users to streamline all their gaming needs of the players. And, the best thing is that G2A is a legit and free platform.
If you want to diversify your list of options, don't worry because we have got your back. There are several other websites like G2A that deserve a special mention in this list. For your convenience, we have shortlisted them here.
What are the Best Sites like G2A?
When looking for websites like G2A, we wanted to curate a list that's convenient and fun at the same time. After a lot of research, we have managed to narrow down our list to the top options that are legitimate and equally engaging.
1. Green Man Gaming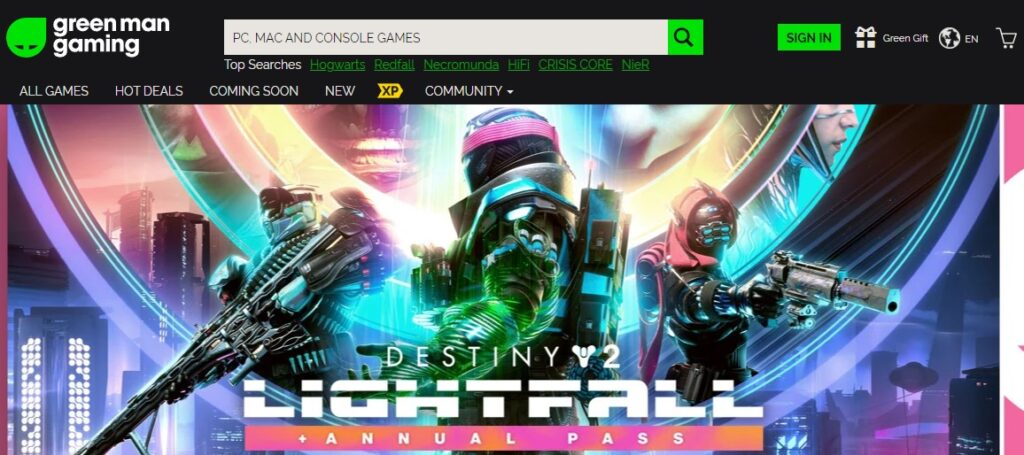 The first alternative to G2A that we'd highly recommend exploring is Green Man Gaming. This one has been around for quite some time now, meaning that you won't have to question the platform's integrity.
What's the USP of this platform is the fact that it is an online Steam re-seller where you get to buy some of the trending gaming titles for slashed prices. You can find a variety of games on this platform, including ones meant for PC, Macs, and even gaming consoles.
Besides these staple features, Green Man Gaming also offers you access to pre-orders and extra discounts on some of the exclusive games when you sign up for their newsletter.
2. Eneba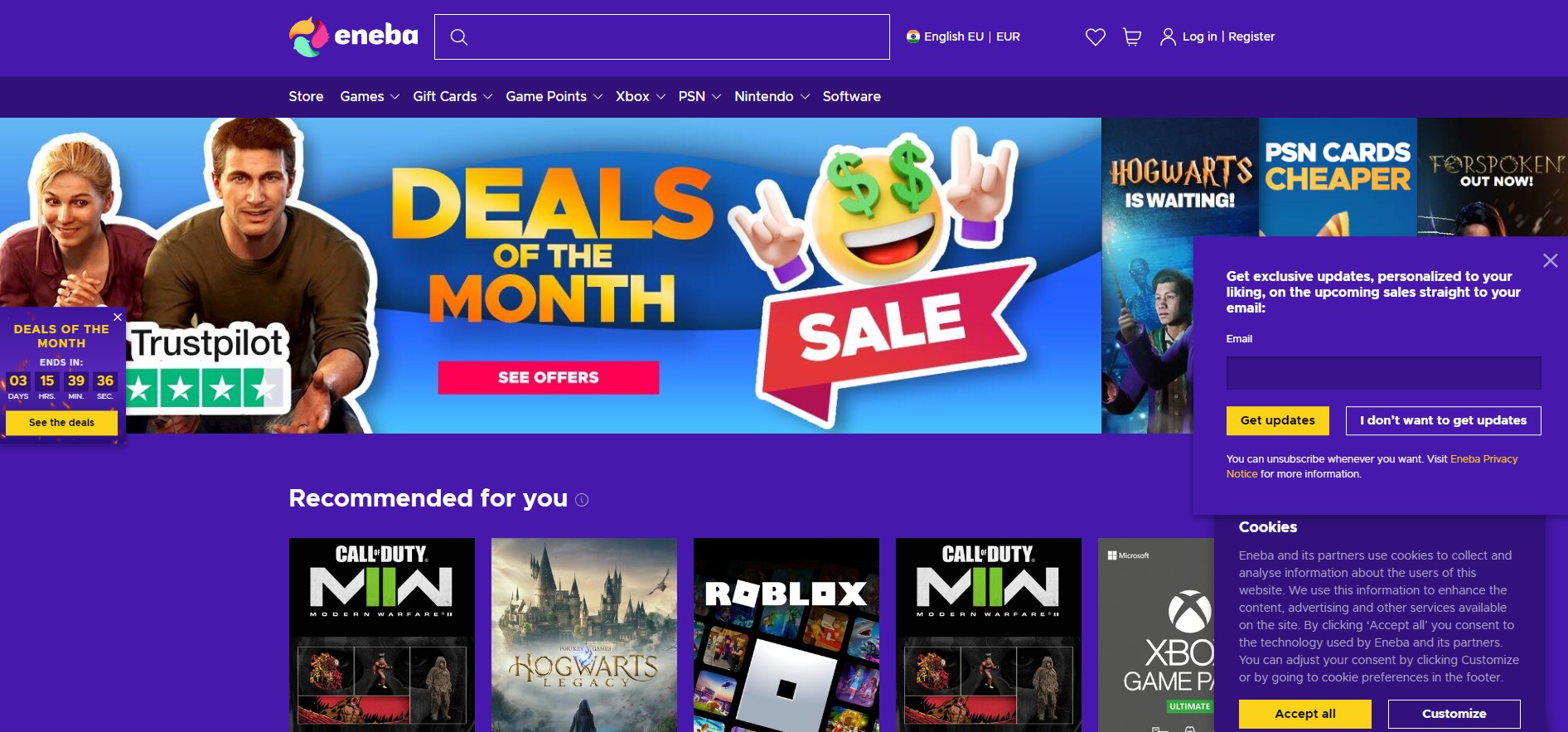 Similar to G2A, Eneba is a third-party marketplace that allows you to purchase games at a slashed price. You can connect with different gamers who are selling their gaming key for a cheaper price. 
But, that's not what makes Eneba stand out from the rest. The main reason behind its popularity is due to its vetting process. This ensures that all the different gaming keys are only sold by legitimate users so none of the buyers are scammed in the process.
This is great for beginner gamers who don't want to have a poor experience dealing with gaming keys and their purchase and selling.
3. Kinguin
When talking about websites that offer free gaming keys, Kinguin is an option that doesn't disappoint. You can use this platform to buy cheaper games and even CD keys if that's something you are aiming for.
The platform is trusted, which means that you won't have to worry about the authenticity of the gaming keys. It is backed by real-time user reviews, so there are no risks of fraud or scams.
What's great about this platform is that you can find amazing deals already on the website. However, on special days, the discounts are over the roof. Also, the diversity of games that it supports is quite impressive as well.
4. GamesDeal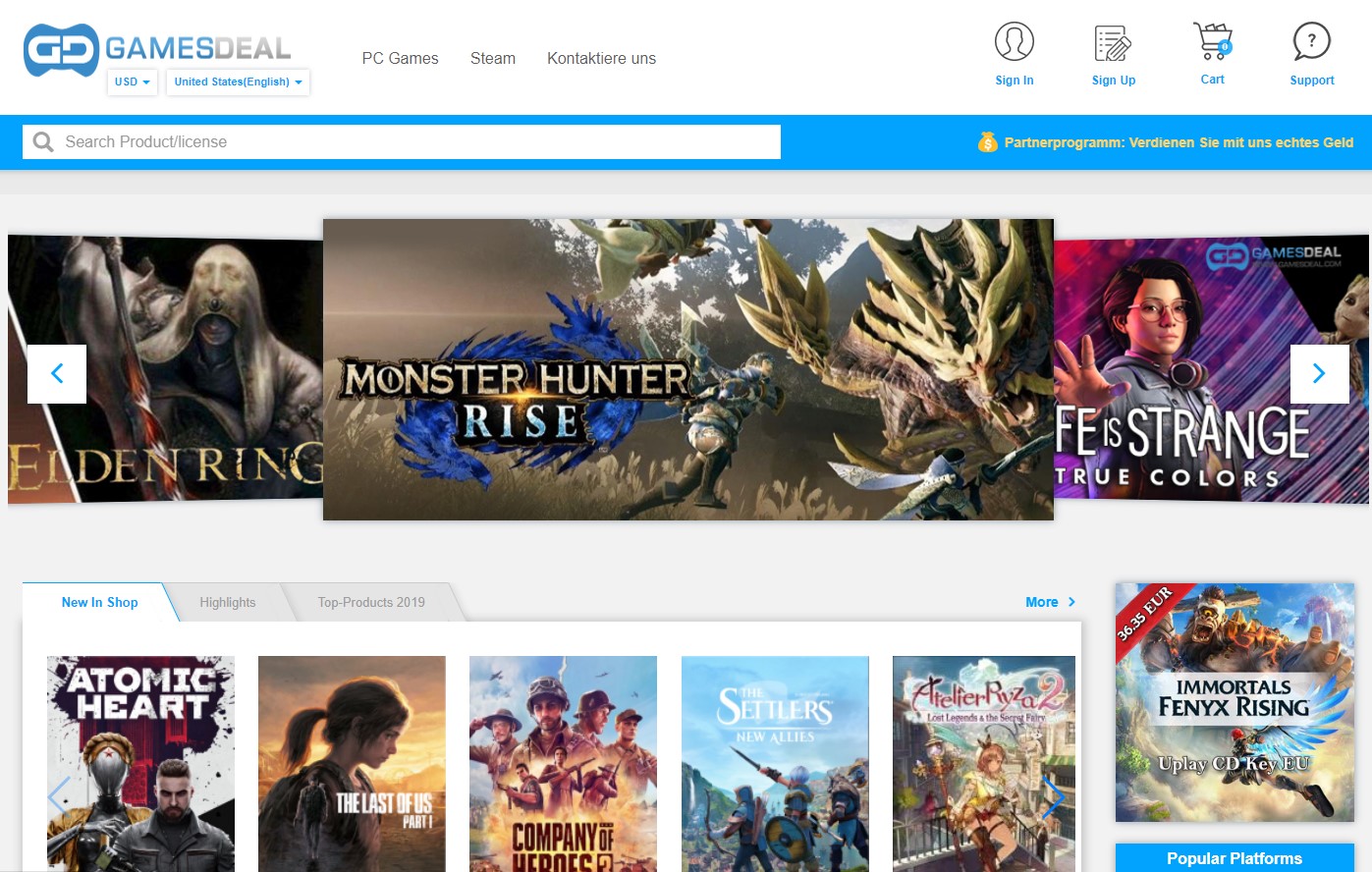 If the name of the website isn't a giveaway, GamesDeal is a great way to help you get the best deals on some of your favorite games. This is a gaming marketplace, where you can buy cards and CD Keys for different platforms, including Steam, PlayStation, Xbox, etc.
Not just the simple games, even some of the most trending games online are available at an 80% reduced price here, so you can make the most out of it. One of the best features is the super-fast delivery, which you receive in your email.
Also, when you purchase on this website, it allows you to earn points, which is always a benefit, right? If you want to avail the latest offers and discounts, we'd recommend that you sign up for their newsletter.
5. CDKEYS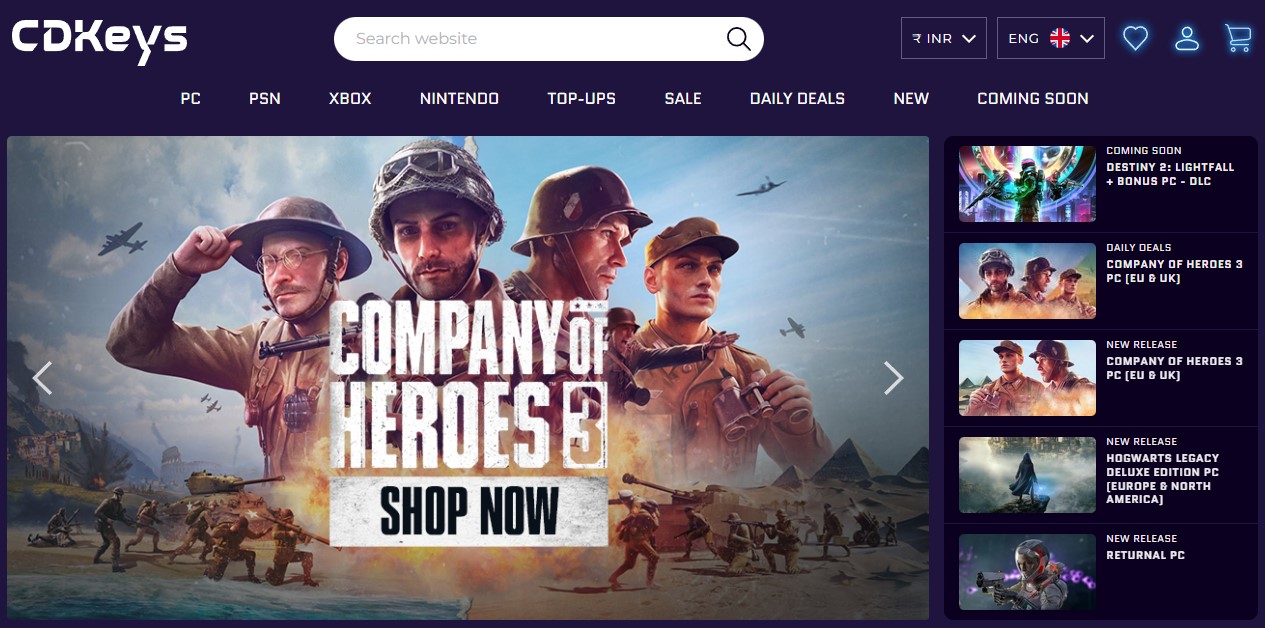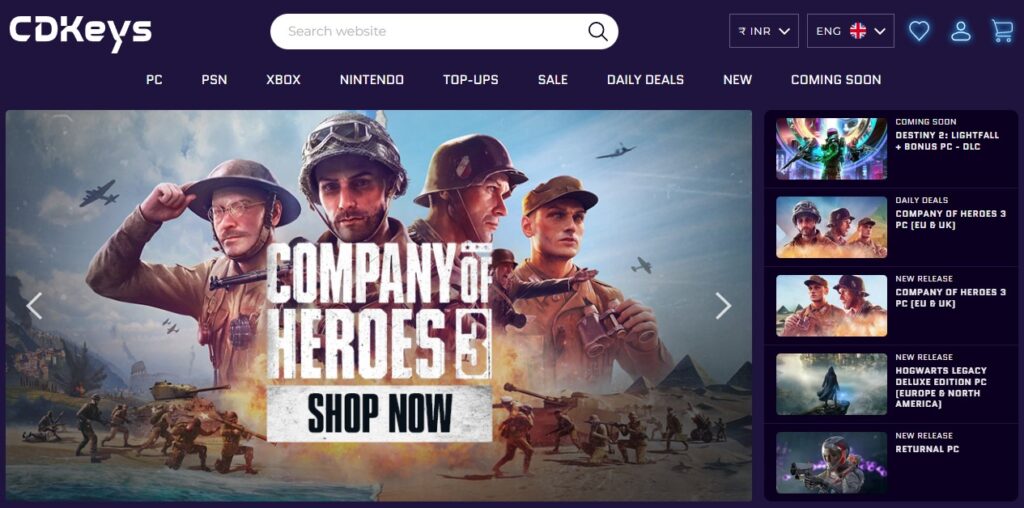 Next up on the list is CDKEYS, which is another similar website to G2A. Much like G2A, it is a third-party gaming marketplace, where you can buy all your favorite games for a discounted price. What's unique is that there are no outsiders on this platform.
All the gaming keys available on this platform are sourced by the internal team. Also, each key is verified before they are put online on the platform. Also, if you don't like something on the website and the game isn't working as efficiently, they have a very robust refund policy.
What's amazing about this platform is that the users aren't restricted to just PC games. You can find a variety of other games on consoles like Xbox, PlayStation, etc.
6. Gameflip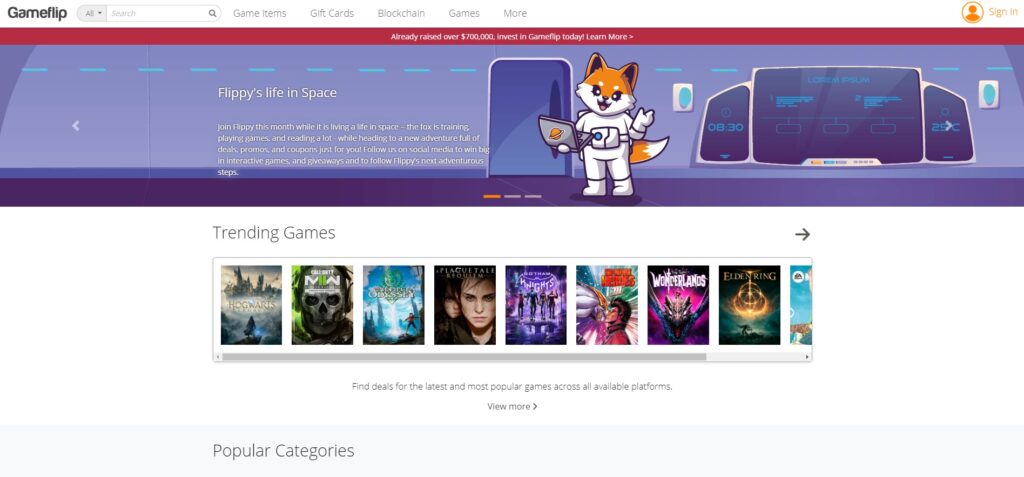 A lot similar to G2A, Gameflip is another popular platform that you can explore. It offers a variety of amazing discounts on the leading gaming keys and other products related to gaming. The platform is no doubt reliable and legitimate, which is the reason why it has gained so much popularity.
One feature that's quite exclusive to this platform is the availability of physical games. So, not only CD keys, but you can also find physical games that you can purchase and play on your PC or console.
Also, if you have an older gaming console, the good news for you is that the platform hosts physical games that you can buy to play on these older consoles with ease.
7. GamersGate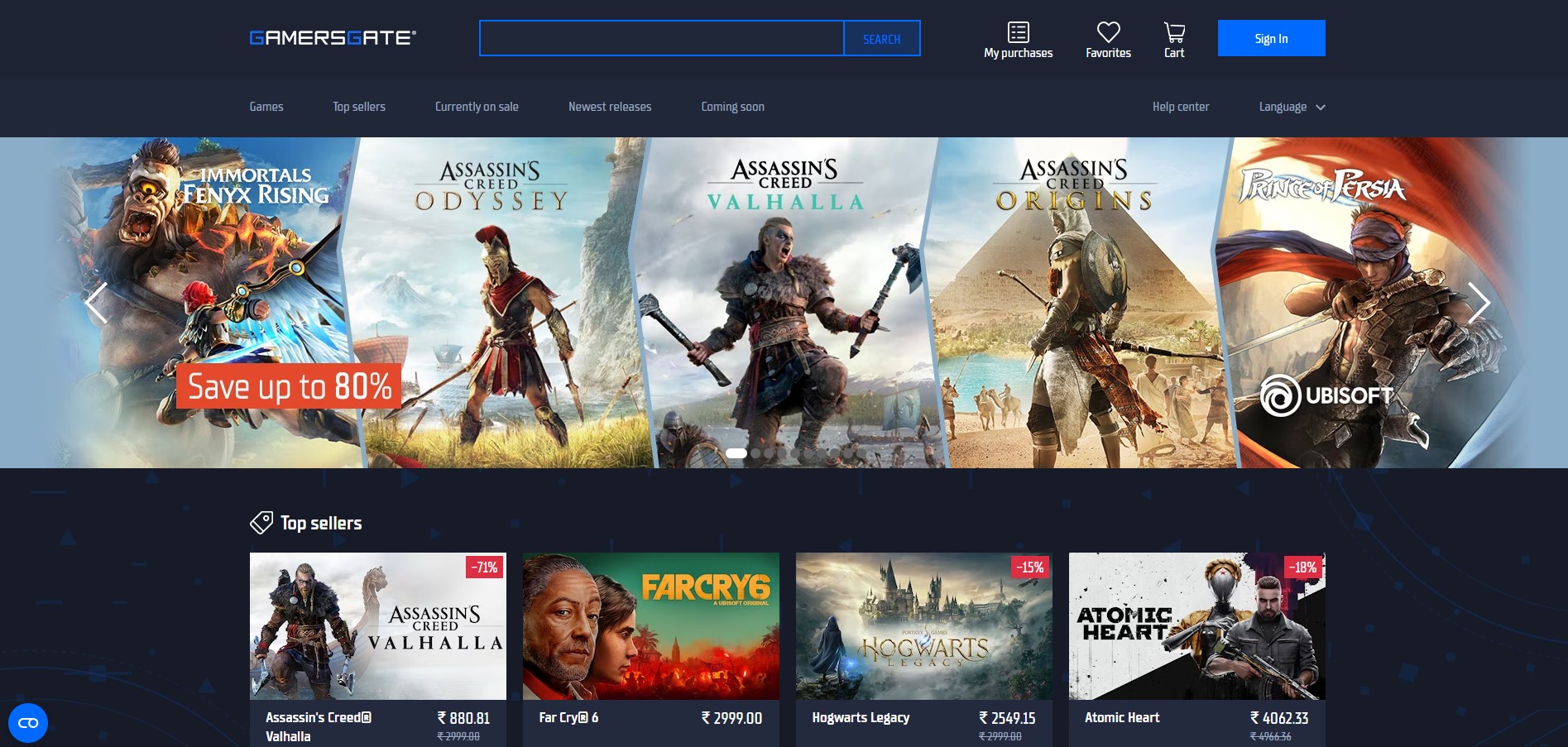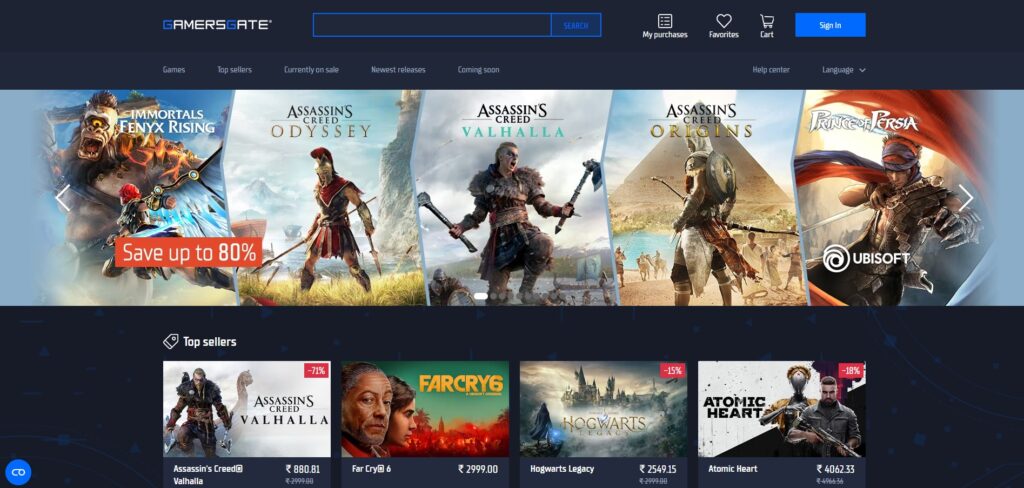 If you are someone who is addicted to video games and can't do without them, GamersGate is a great option to explore. The collection of games on this platform is quite promising and has a diverse range of options, including action, role-playing, shooter, racing games, etc.
Some of the selected and trending gaming titles come with a 90% discount, which is a reason enough for you to check out this platform without any compromise.
When you buy different games from this platform, it enables you to earn Blue Coins, which is the virtual currency that's available on the platform. Also, if you want to access some unique or exclusive features, you'd need to register on their platform.
8. Gamivo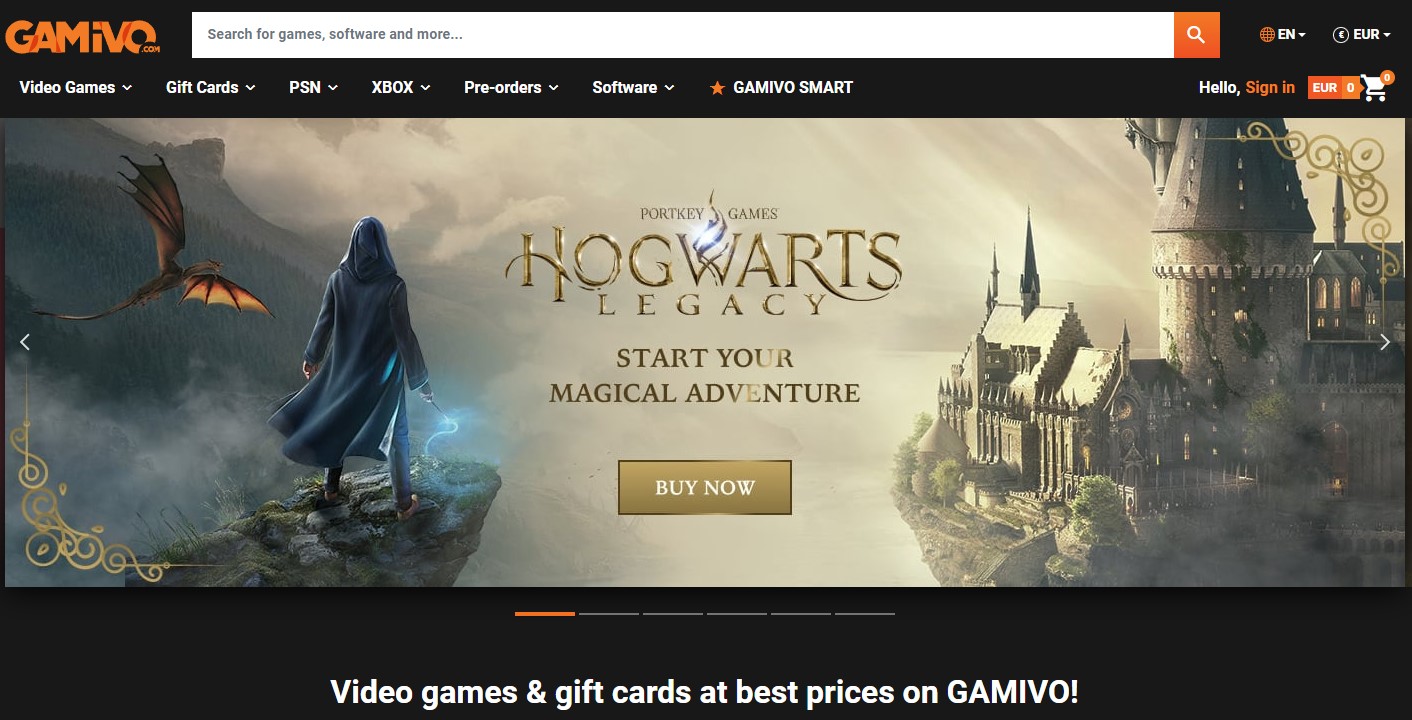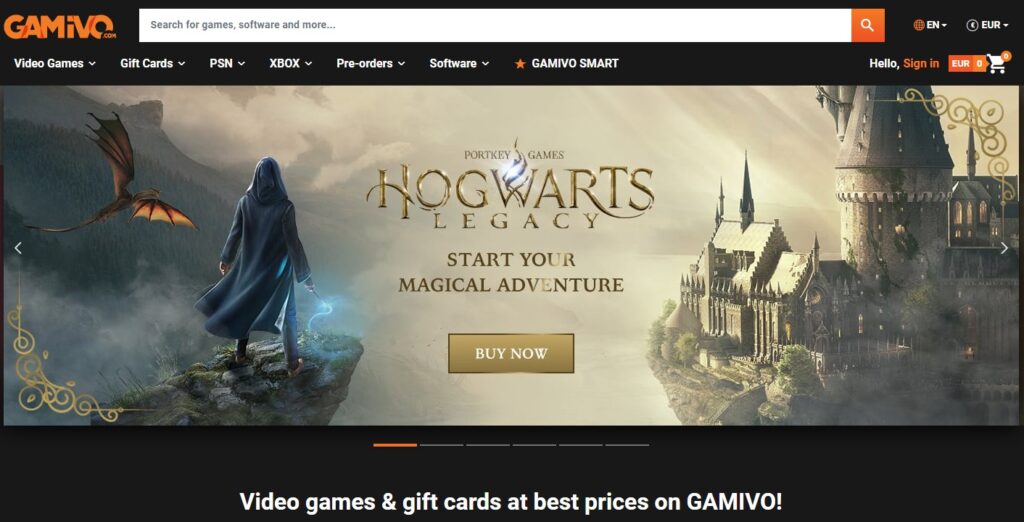 Another popular G2A alternative that's worth exploring is Gamivo. The website has pretty similar features to Kinguin as well. Much like the other third-party game resellers, it works pretty much the same. 
If you aren't satisfied with the platform's free version, you always have the choice to opt for the alternative paid or subscription-based version instead. With this, you get access to exclusive perks and features that make your purchase experience a lot more streamlined.
Overall, we'd recommend sticking to the free version, until and unless there are some unique gaming keys that you have to buy that are exclusive to the paid version.
9. OnePlay
Next up on the list is OnePlay, which is another unique website that allows you to buy and rent games for half the price and less. This is great for avid gamers who complete their games within a day and quicker and want to explore a new one.
With the renting option, you can play different types of games without ever needing to physically or virtually buy one. Also, the platform is known for hosting a diverse range of games, which is another reason why it has gained the kind of popularity that it has.
The app is free to use and download. If you want to access some of their exclusive gaming keys and titles, you can go ahead and avail of the VIP subscription. People with this subscription also get an extra 10% discount, which is also a benefit.
10. SCDKey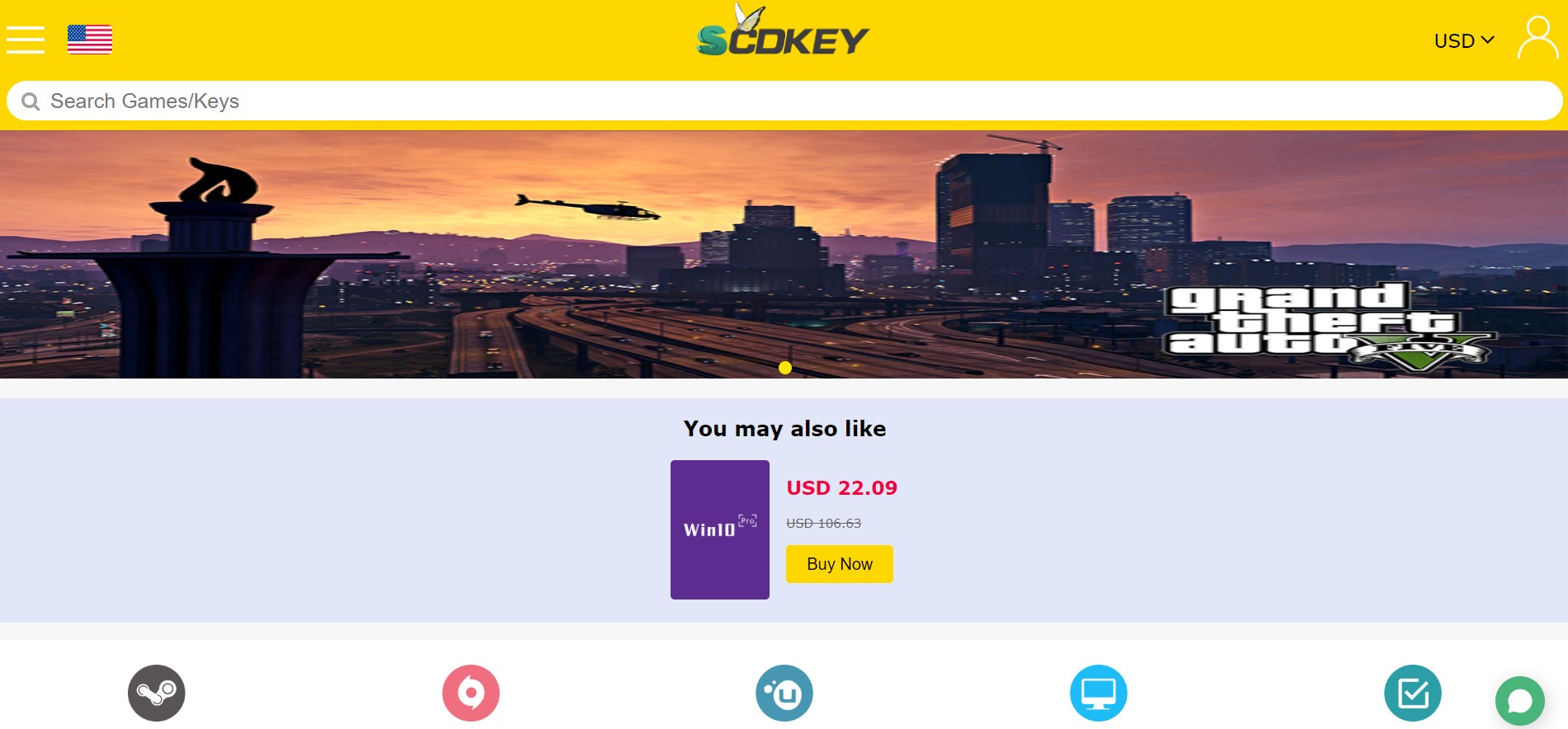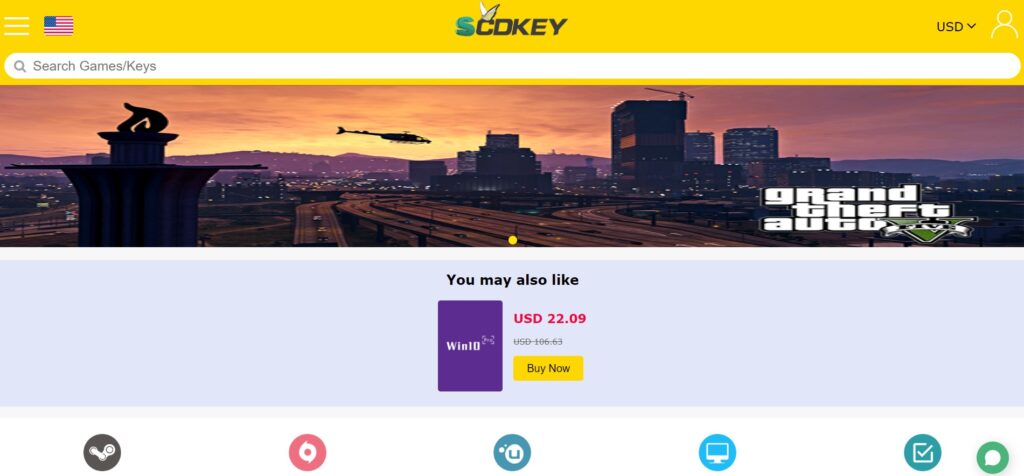 Known as the gaming giant, SCDKey is another G2A alternative we'd recommend you explore, especially if you indulge in consistent online purchases of the games. 
With this platform, you can save big bucks and make the most out of the discounts available on this website. No longer will you need to compromise on the usability of the game. The website offers regular deals and promos on underrated and trending games.
Also, if you want to stay alert about their latest offers, we'd recommend you subscribe to their newsletter. Instant delivery is another perk of this website.
11. GamesRocket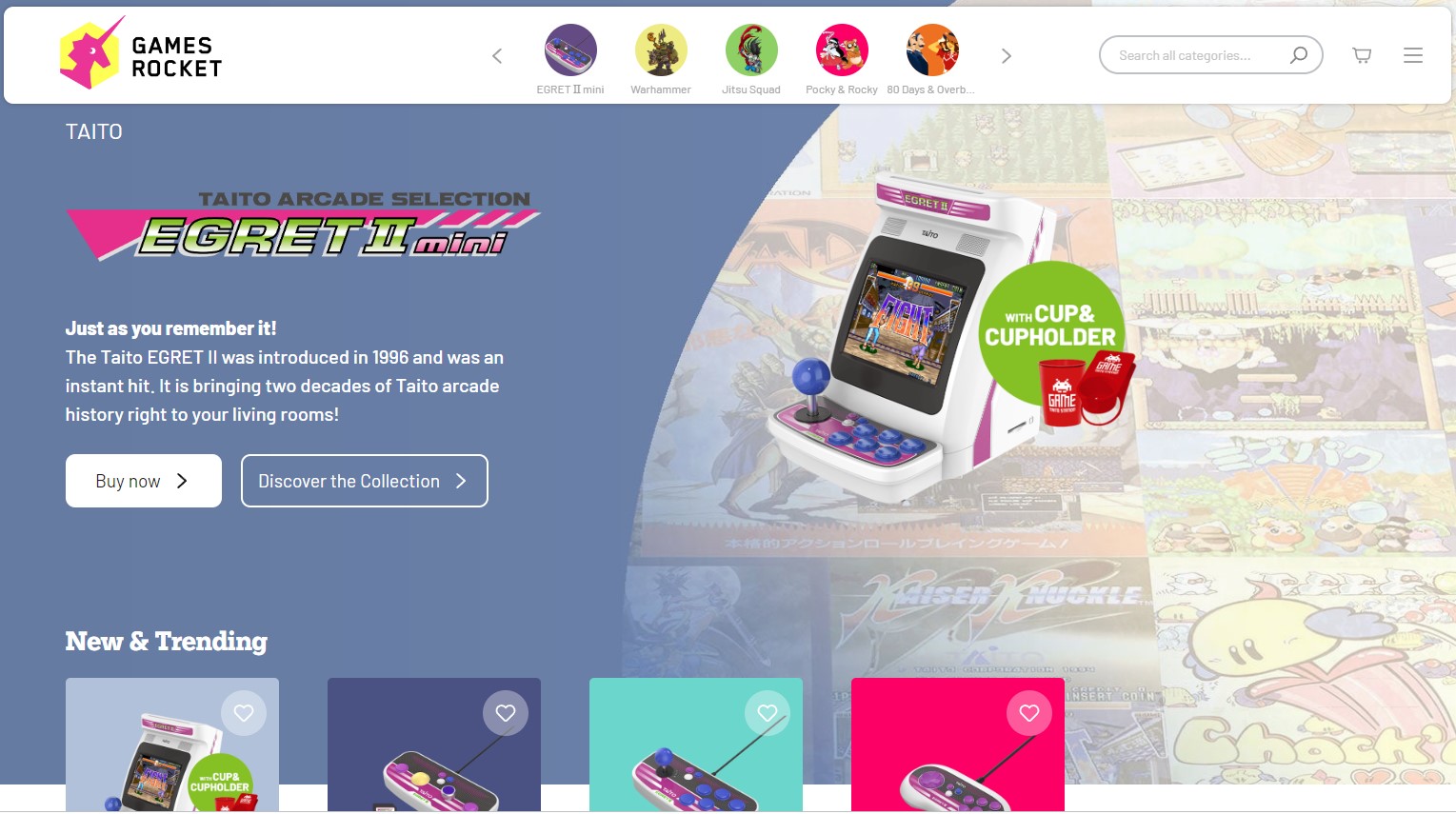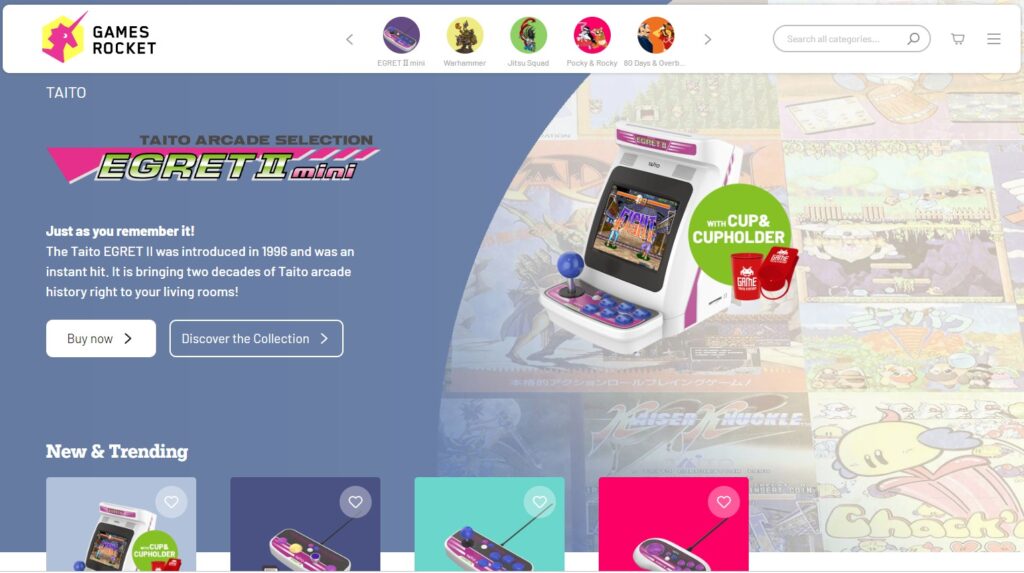 The last option on the list is GamesRocket, which enables you to buy game cards, keys, computer games, etc. online. You can find a variety of gaming software on this platform, which is a benefit you can't forego.
The website allows you to indulge in huge savings when you are making big gaming purchases. Also, they have a secure payment system so you won't have to compromise on the platform's usability.
You have to create an account, select the titles, grab the best deals, and get started with your gaming experience.
Conclusion
Overall, G2A is no doubt a pretty great website for unlocking some of the best deals for buying online games. However, if you are looking for some diversity, we hope this article gives you all the insights that you potentially need to get started.