11 Sites Like HSN That Have Buy Now, Pay Later Program in 2023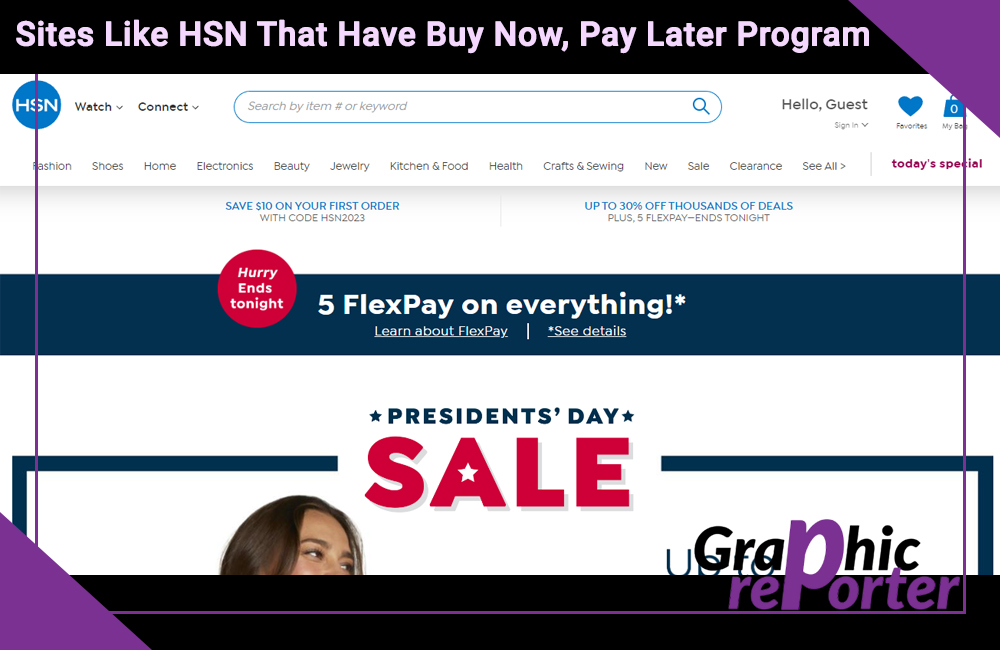 Are you one of those people that loves to shop online? If yes, chances are that you know about Home Shopping Network and the kind of popularity they have gained over time. The website has grown multiple folds in recent years and is becoming a staple in every household.
However, what makes HSN such a popular brand is its "buy now, pay later" program. Under this, you get to explore your top choices, buy good products and then go around and pay for the items later in installments.
HSN has its FlexPay program, which enables you to buy some of your favorite products but pay back at a later date. Also, the website is known for offering a variety of cheaper deals, which is another reason why it has gained the kind of popularity that it has.
What are the best HSN Alternatives?
Home Shopping Network is no doubt a pretty great website with versatile product categories available. However, what you fail to realize is the fact that HSN is quite a dated platform. So, if you are looking for something with more diversity, that's where you might find things a bit confusing.
Following are the top HSN alternatives that are worth your time.
1. Fingerhut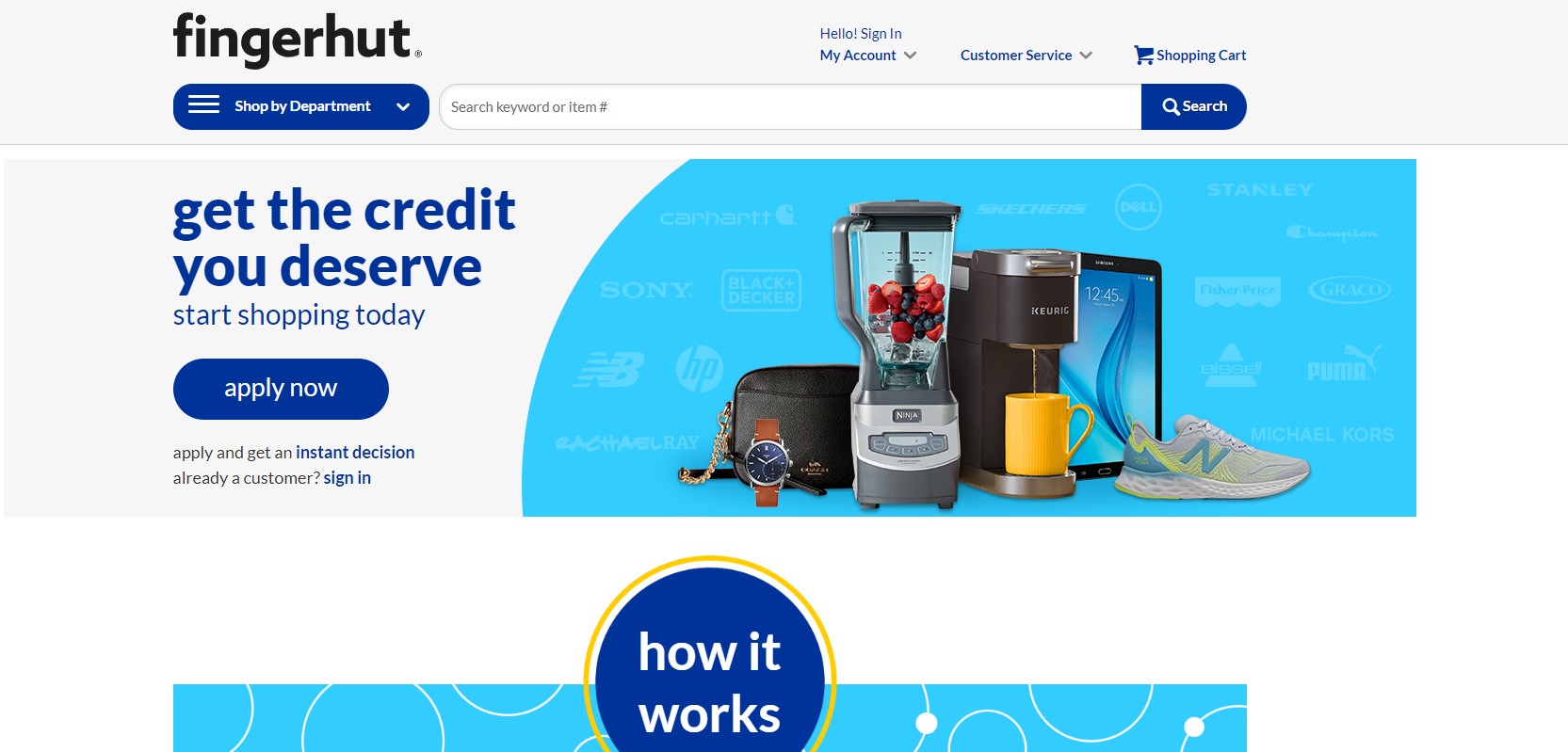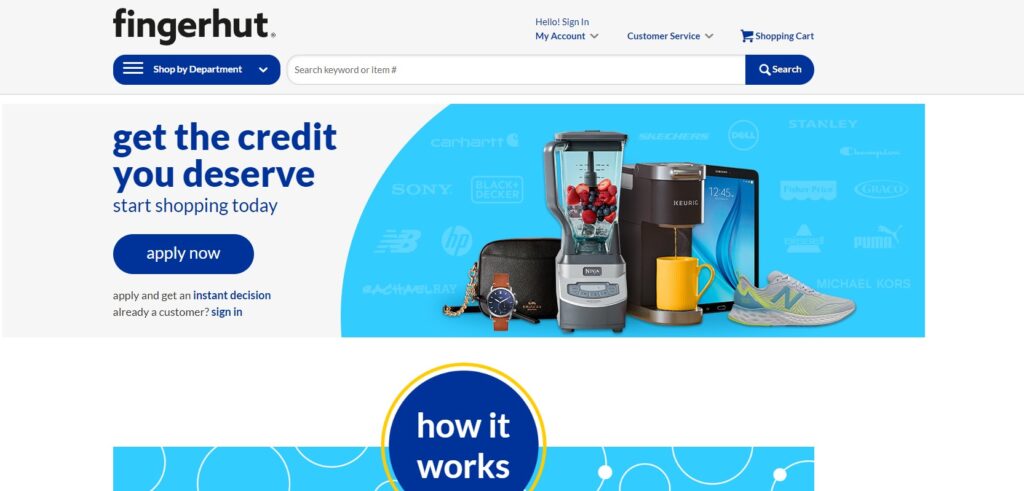 When talking about good-quality and reliable online shopping websites like HSN, Fingerhut is an option that's worth the time. The platform has been in operation since 1948 and has helped millions of people find the best deals in the market.
What's great is that their credit program is quite enticing and worth the time, if you ask us. You don't have to pre-apply and the same option is available at checkout. You get to explore the best options, especially when it comes to popular brands in the market.
Creating the Fingerhut credit account takes a few seconds, which means that you won't have to worry about usability at all.
2. QVC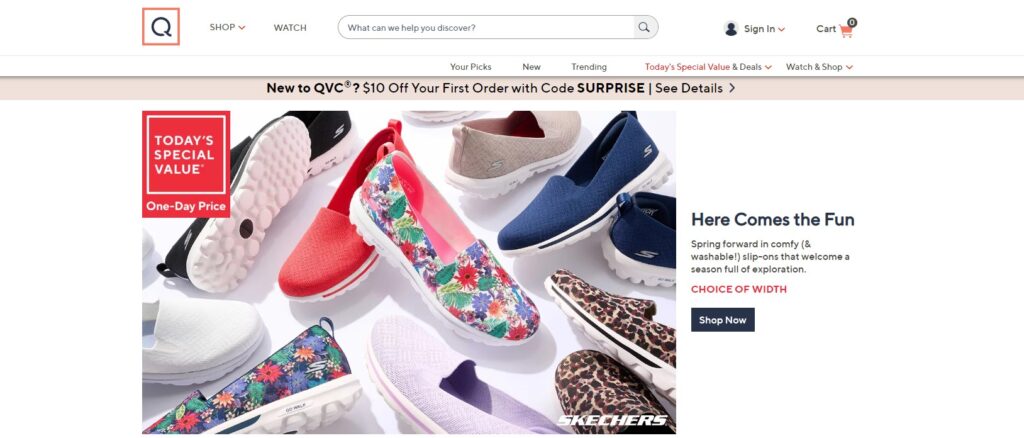 Moving around, the next website worth exploring is QVC. The website is pretty similar to HSN and offers a variety of products that you choose from. From electronics to beauty products, you can pretty much find everything on this website.
Since QVC is a mass-market retailer, it means that you won't have to worry about paying a high price. Everything on this platform is affordable and enables you to make the most out of the situation with pretty great prices.
Also, the website has a user-friendly website, which is very easy to navigate through. You won't have to worry about customer service too.
3. Stoneberry
If you have moved to your new house and want to switch up the interiors, Stoneberry is a website that doesn't disappoint. The primary collection of this website focuses on home goods and items that you can explore from.
Also, the platform has a variety of electronic goods and furniture that you can look through. Their credit account enables you to buy different goods and pay for them later. Once you fill your shopping cart, you can go ahead and process the later payment option from there.
Furthermore, you do get to use the Stoneberry credit account to process your payment at the end. The whole process of application is pretty simple too.
4. eBay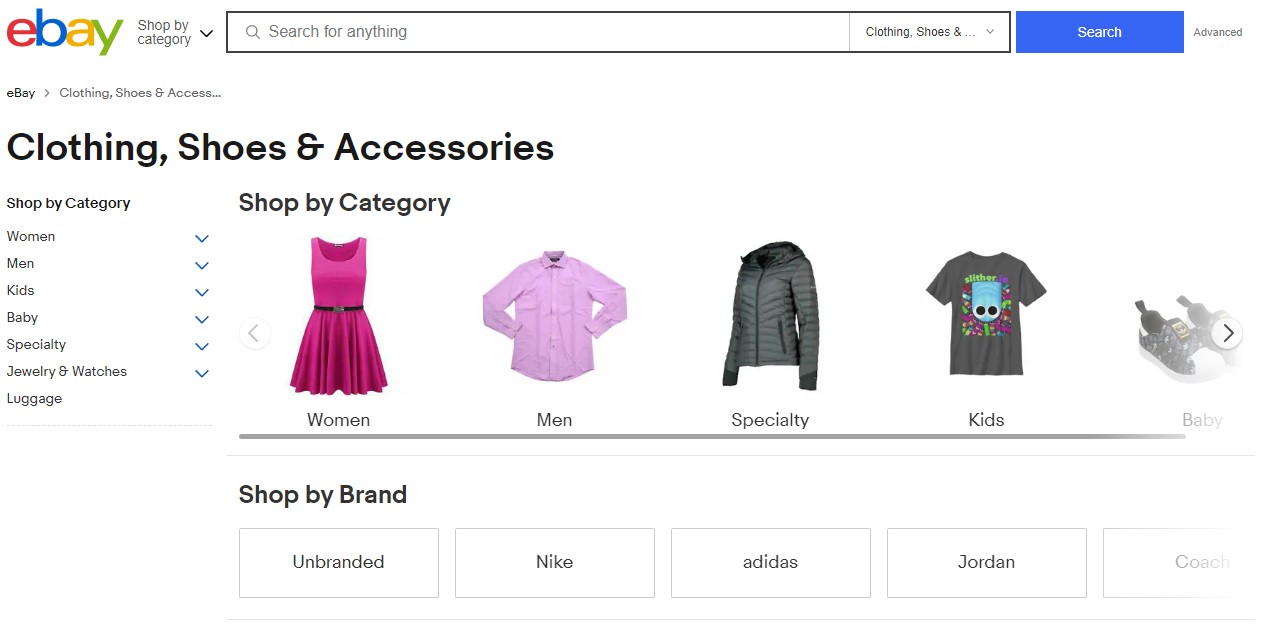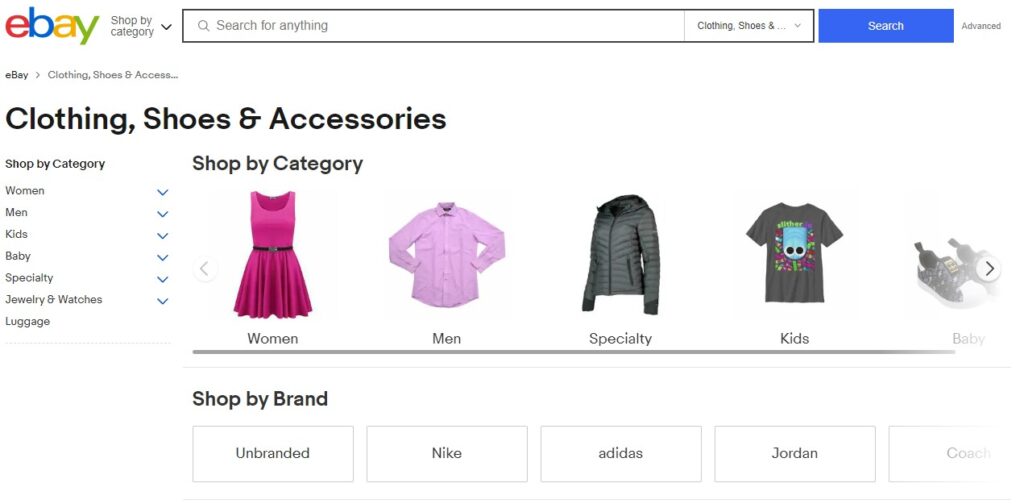 When it comes to eBay, it is more of a hit or miss among people. This online marketplace no doubt has a lot of downsides but if you shop wisely on the website, be assured that your shopping experience won't be as bad as many make it out to be.
What's great about eBay is the fact that you get to find great deals and discounts on both used and new items. You can also find collectibles, making this a pretty great investment. However, one factor where eBay differs from HSN is that it lacks the pay later program.
Besides physical goods and items, eBay is also a great platform to find a variety of services like vacation rentals, car servicing, etc.
5. Gettington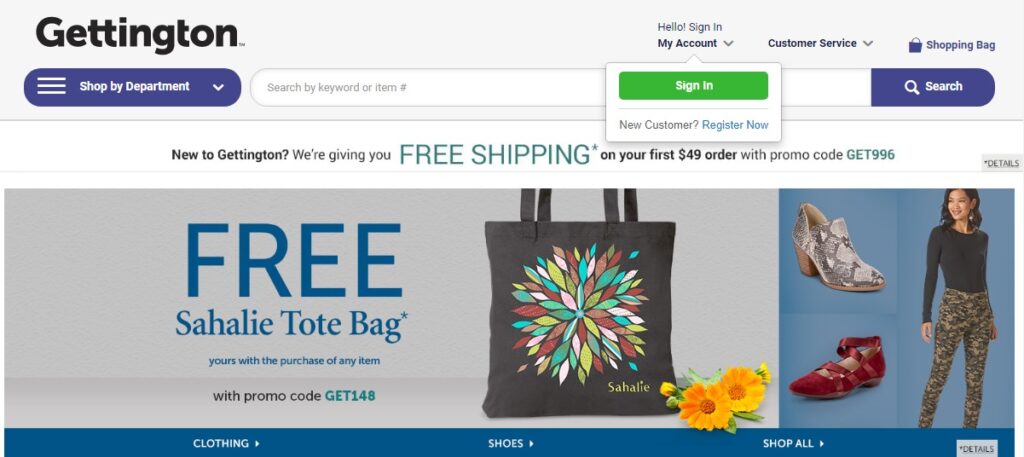 Next up on the list of the best HSN alternative that we'd recommend checking out is Gettington. The platform has been around for quite some years now, offering users access to good-quality products, ranging across different categories.
When you register on the platform, the first offer is you get free shipping on orders above $49. As for the credit program, Gettington works with Webank to offer you credit on certain items that you purchase. 
The best thing about Gettington is the diversity of products. From electronics to baby items, you can find everything under the sky on this website. Also, their product catalog is updated regularly and stocked with new items.
6. ShopHQ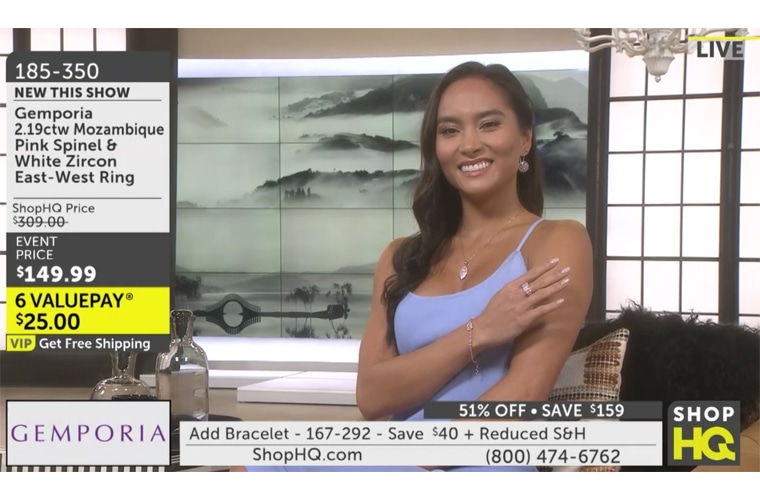 Another popular website like HSN that you can check out is ShopHQ. This online store hosts a series of amazing quality products that you can find online. Since it's an American home shopping network, you will find products cheaper if you live in America.
Otherwise, the products can be a little bit pricey, especially when it comes to shipping. Overall, the website manages to stand out with its wide array of products, so you aren't missing out on anything at all.
The brand was established in 1987 and is headquartered in Minnesota. Their credit program is quite enticing too, which you can avail of when you sign up on their website.
7. FlexShopper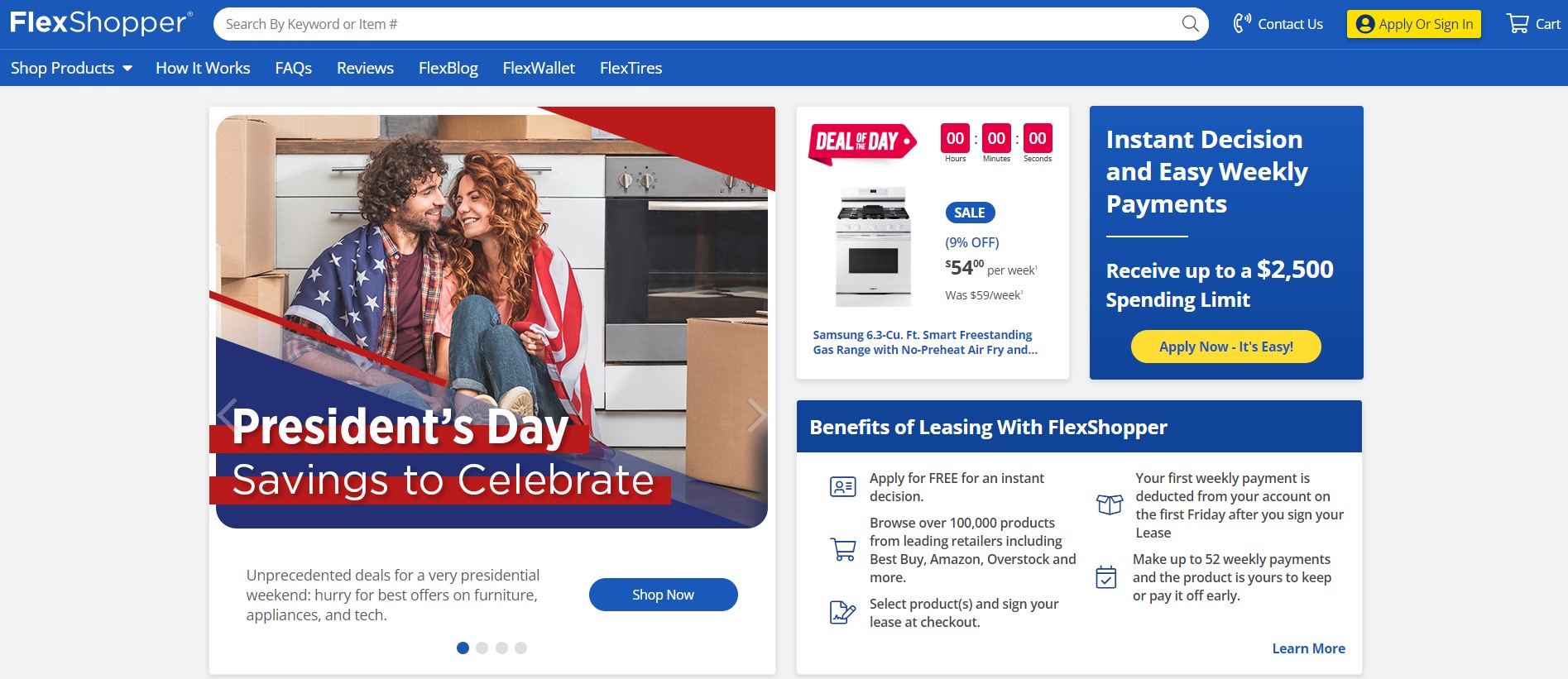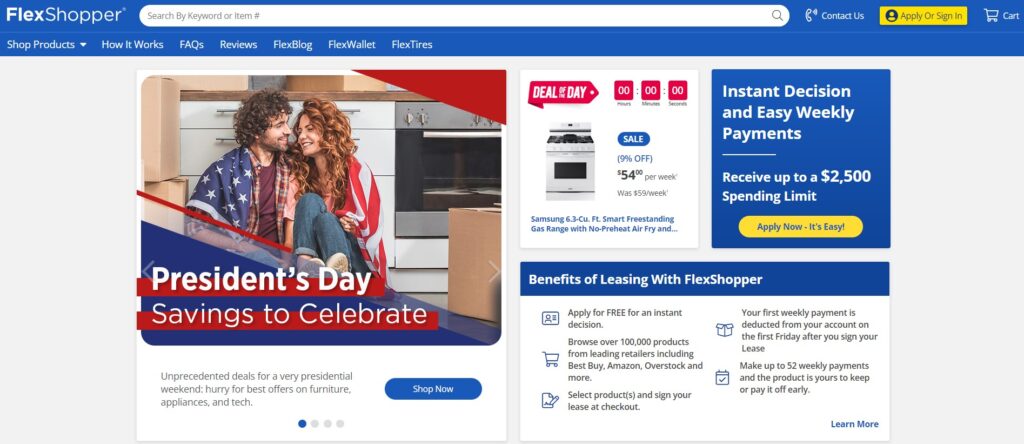 If you are looking for a website that's similar to HSN, FlexShopper is an option that doesn't disappoint. This is perfect for individuals who don't have the means to spend a lot of money in one go but urgently need the products they are considering buying.
With this platform, you get to streamline that without any compromise. Besides its flexible credit program, what makes this platform stand out is the amazing personal shopper service. What you can do is fill in a form on the website and then get started.
So, if you want to experience a more personalized shopping experience, we'd recommend giving this a go. The categories are pretty versatile and diverse on the platform as well.
8. Gilt
Another website that's similar to HSN and worth the time is Gilt. The website primarily focuses on furniture, décor items, and even small knick-knacks that you will need around the house. You can find a variety of amazing options on this website, all of which are covered under their pay later program.
Their collection of products is refreshed pretty much every day, which is a reason enough for you to get started with this website. You can find something new, chic, and updated on this platform regularly.
Besides their credit program, the website also enables you to avail free shipping on products above $99. Their return policy is pretty robust too, which contributes to the popularity further.
9. Ginny's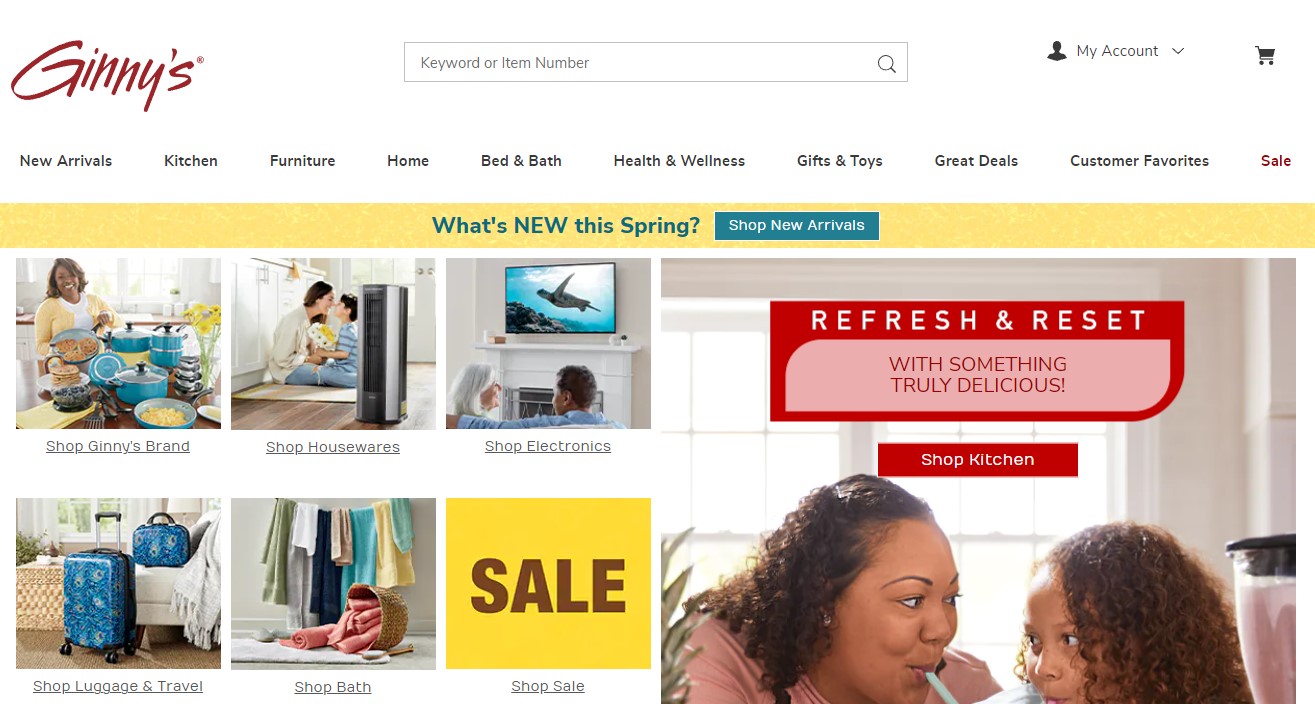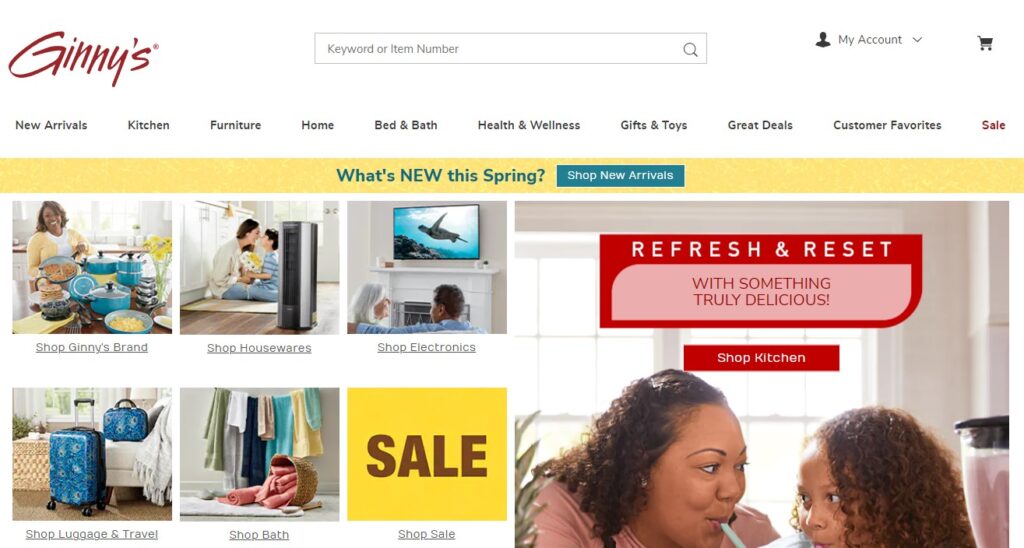 Not everyone has the means to buy extremely pricey products and if you are one of them, Ginny's is a great platform to start your journey. Again, the platform primarily focuses on home redecorating items that you can buy to spruce up the look of your home.
Besides the staple home décor items, you also get to work with a variety of kitchen items on this website, which is another reason why you need to get started on this website.
The platform has an in-house credit system, where you can buy different items and pay for them later in monthly installments.
10. Midnight Velvet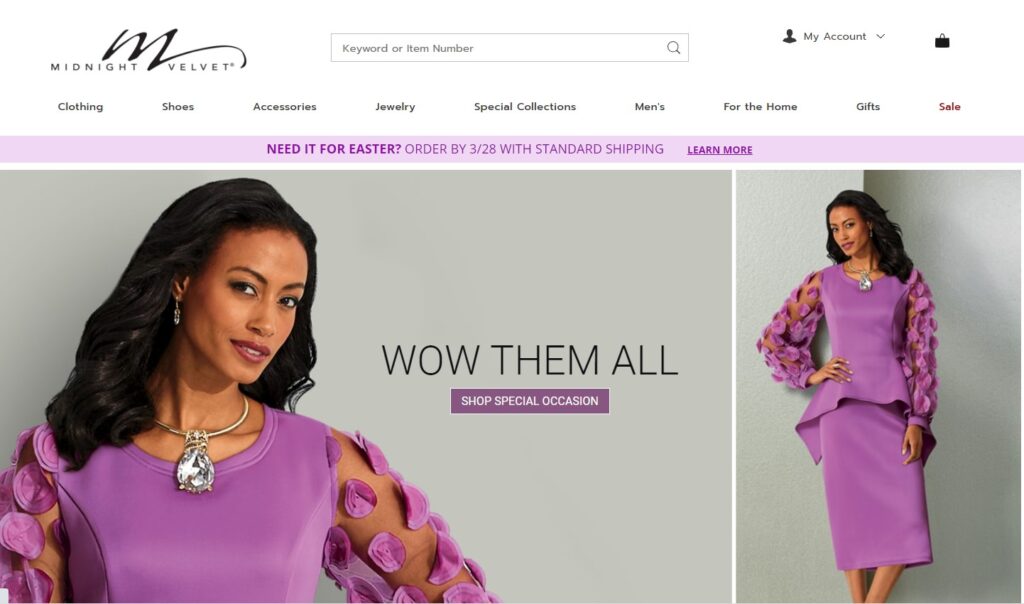 Although quite underrated, Midnight Velvet is an option that doesn't disappoint. The platform primarily focuses on different kinds of dresses, apparel, and accessories. You can find a dedicated category for home décor as well.
Coming to the quality of the product, the website specializes in unique items, which we think are worth the time and effort. But, what makes this platform stand out is the quality of the products. You won't have to compromise on the fabric or the quality of the décor items at all.
Their credit program is a little complicated but you can find detailed information about the same on their website.
11. Seventh Avenue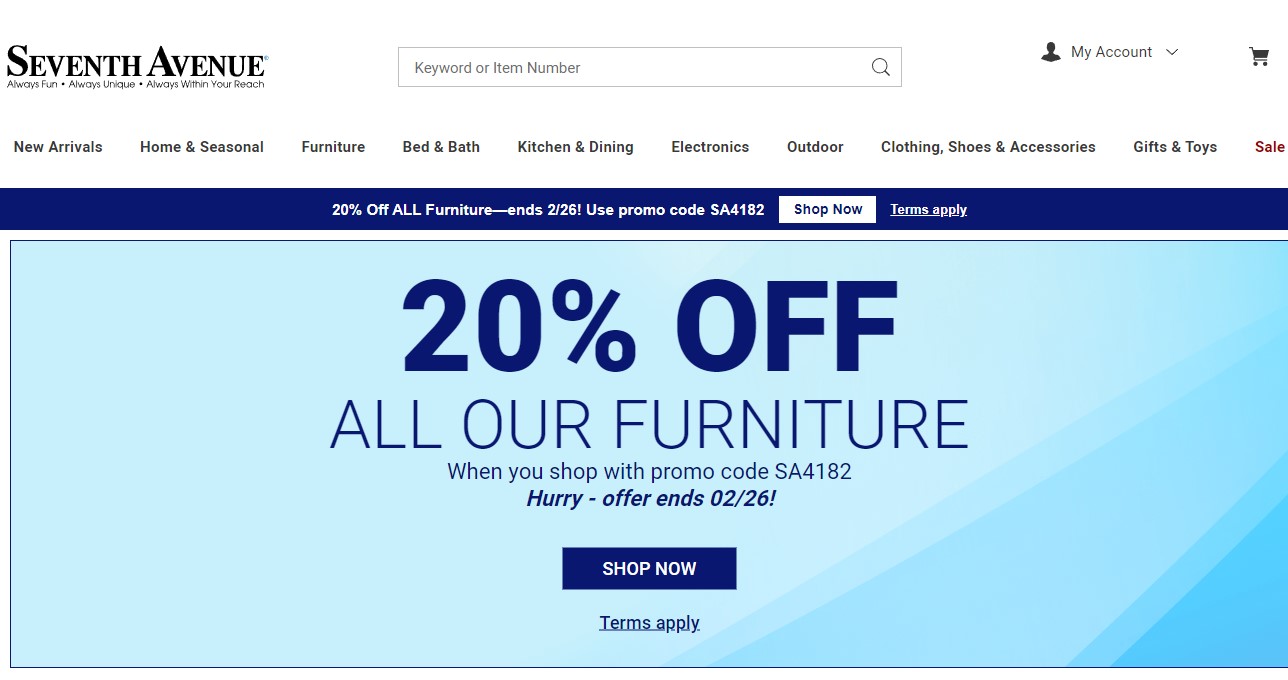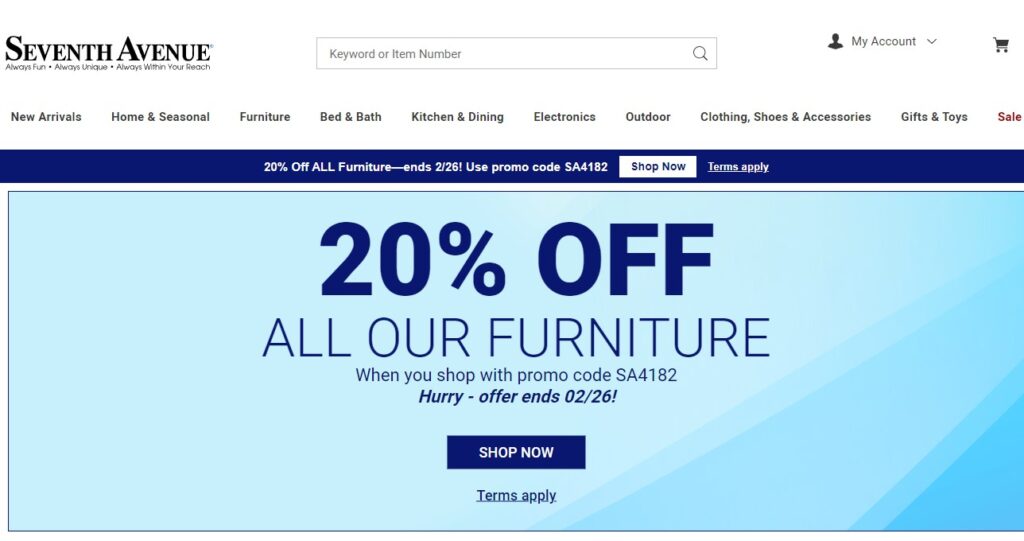 Last but not least is Seventh Avenue, which is well worth the price and the hype. The online shopping experience you have on this platform is impeccable. You find look through their collection; find products you like and then purchase at your convenience.
Their collection is quite diverse and you get to choose from different types of categories, making it a one-stop solution for all your shopping needs.
The credit program on this website is pretty great too. From homeware to fashion, you can find just about everything on this platform. 
Conclusion
HSN is no doubt a leading platform for the online shopping experience. However, if you are looking for some good and reliable alternatives, we hope this article gives you all the insights into the absolute best options that you can binge-watch. What we'd recommend you is to explore all the best websites before you go around and sign up for the credit program.