10 Best Prank Websites in 2023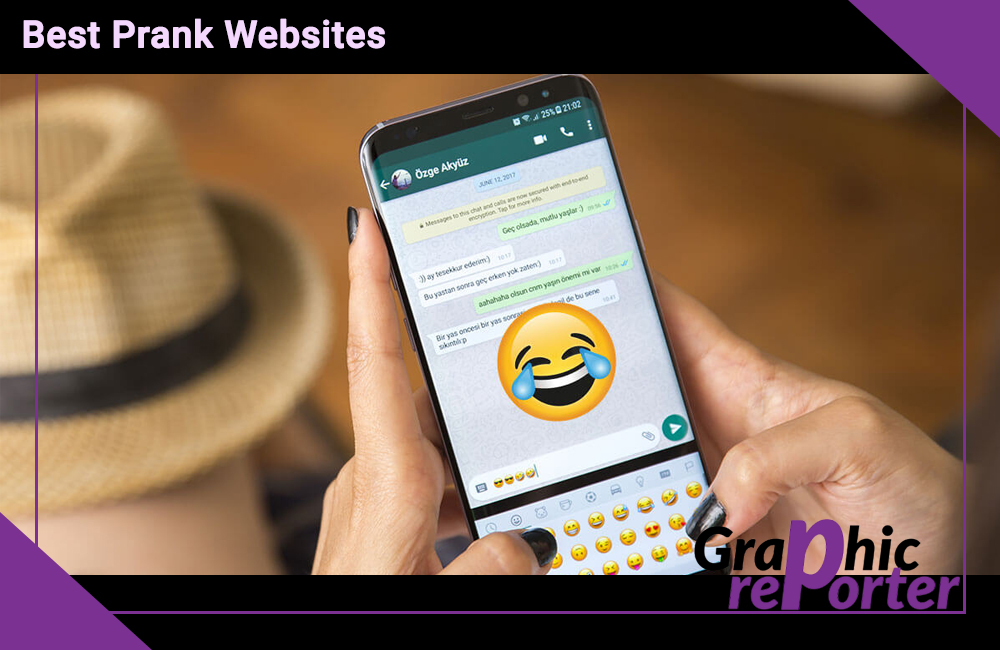 When we think about pranks, we think of fun games and jump scares to scare our friends and even family members. But, with the world shifting towards digitization, it isn't surprising that people are shifting their pranking mechanisms online too.
Prank websites are hence gaining momentum, which means that you can take a look at those and make the most fun out of any given situation. Since online pranking is gaining a lot of momentum, it isn't surprising at all that more and more websites are popping up.
So, picking the best prank website from the lot can be a lot challenging, especially because there are so many popping up here and there. Glancing through these websites will give you a rundown of the popular prank websites that you can check in 2023.
What are the best Prank Websites in 2023?
With the world shifting online, it isn't surprising that even pranks are becoming online. You can now prank your friends online without having to worry about getting caught red-handed.
Following are the top prank websites in 2023 that you can consider:
1. The Love Calculator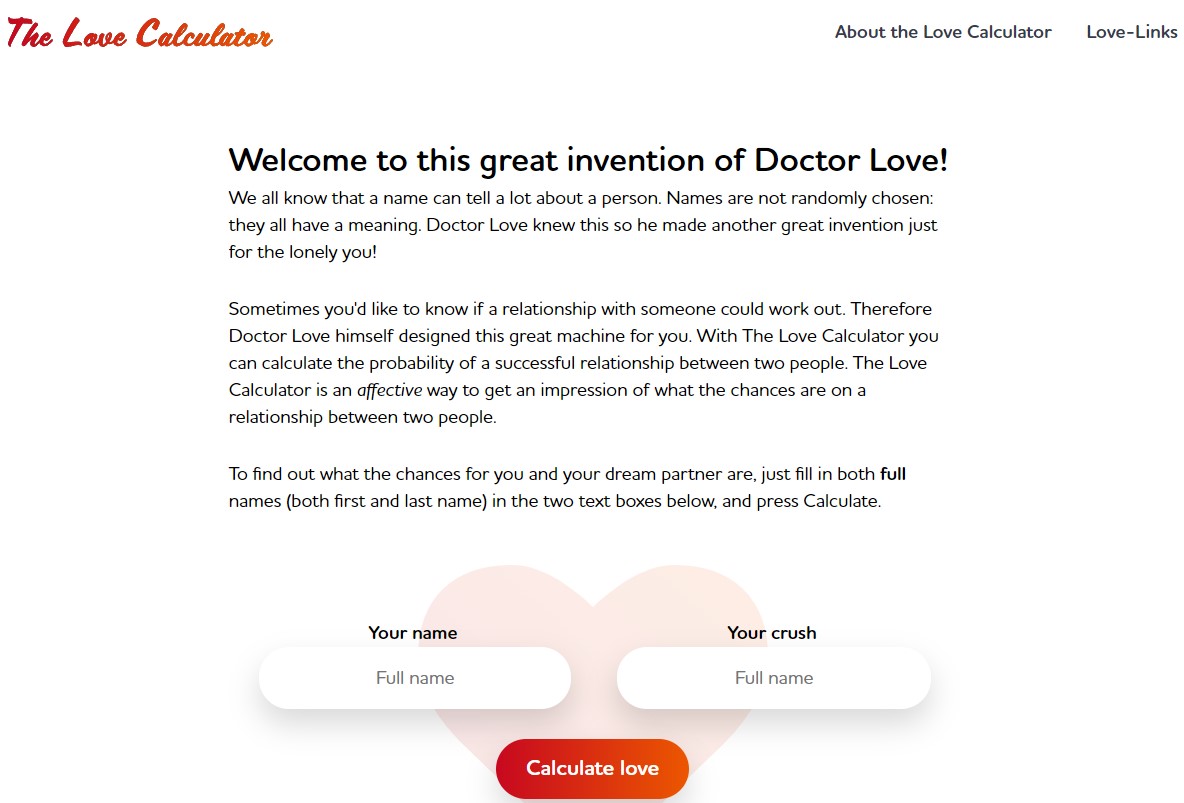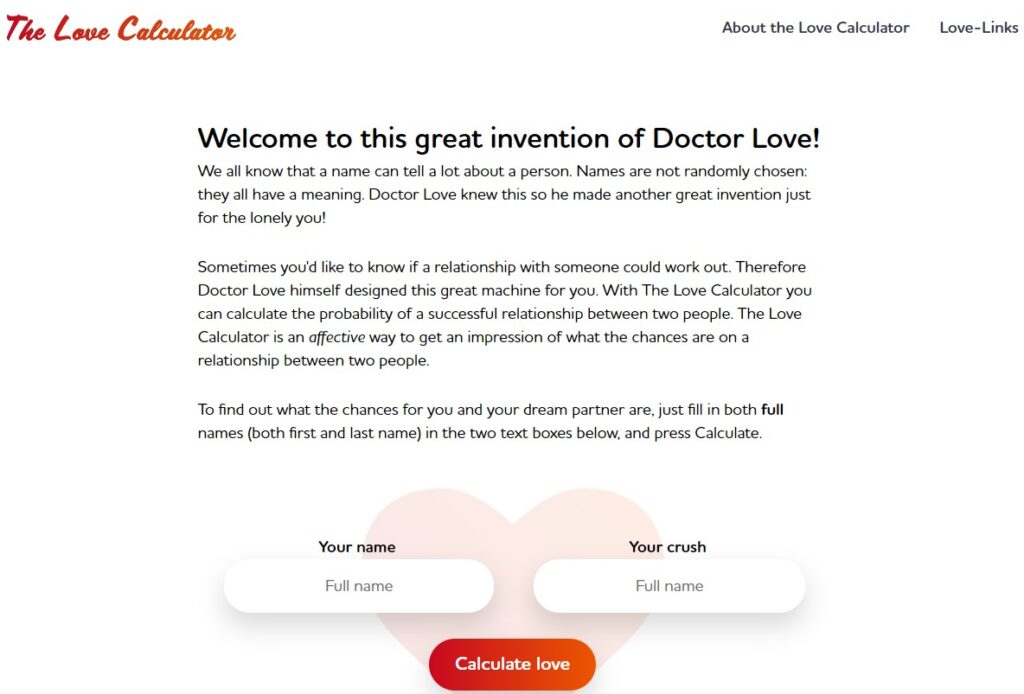 Now, before you think, "What's so special about this prank website?" Well, this is perfect for those friend groups where you want to find out who the other people have a crush on. The process of pranking is quite innocent and won't get you caught, meaning that you can seamlessly prank multiple people at once.
What you need to do is go to the website and generate a link that you can forward to the people that you want to prank. This is a custom link, so when you send them the link, the person on the other end has to enter their name and their crush's name. 
The moment they do that, you'd get to know who your friend has a crush on. This is a great way of knowing who your friend is secretly crushing on. 
2. BlowUpThePhone


When it comes to talking about the best trolling or pranking website, BlowUpThePhone is undoubtedly one of the best options around. Enabling this website allows you to prank your friend's phone with anonymous texts and even calls. 
Since prank call service is an OG pranking mechanism, we can't deny the fact that this is a great way to keep pranking people. Once you activate this website, it will consistently prank call friends and send them hundreds of text messages in one go.
If you want to set off people by pranking them, we'd recommend using this website to keep them on their toes and confuse them in no time at all.
3. Fake Update


If you have a geeky friend who consistently stays online and plays games and stuff, you can prank them using the Fake Update website. This is likely one of the most popular pranking websites where the prank shows them a notification that they have to update the system.
But the thing is that the notifications that pop up are entirely fake. However, every time they try to click on the pop-up notification, it keeps on popping up on the website. It is a pretty fun but technical way to prank your friend or family.
Whenever they try to play a game or are using their website, they will get a notification that they have to update their system. Every time they see try to update the system, the same notification will pop up again and again.
4. WhatsFake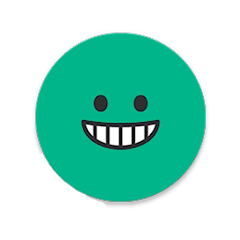 All of us are consistently using WhatsApp throughout the day and if you want to leverage that app to prank a friend or family, this is a website that you can look into. However, keep in mind that you have to consistently work on creating the fake WhatsApp conversation by yourself.
One thing you need to understand is that WhatsFake enables you to create fake conversations with people on WhatsApp. 
You can enter a person's name in the contact and then create a fake scenario and context in the conversation that you wish to prank someone with. If you want to prank someone with a fake conversation, this is the app that you can use to sort things out.
5. FartScroll
This one is not necessarily everyone's cup of tea. However, if you want to prank your friends with fake fart noises, this is the best website you can consider looking into. This is one of the most popular and invincible pranks that you can hook your friends up with.
However, it is hands down one of the most targeted ways to prank a friend. If you are wondering how to sort things out, you'd have to send a blog link to your friend. Whenever your friend scrolls through that blog, a fart noise will pop up.
You have to manually set things up for the website. You need to enter the script or code into the blog that your friend is reading. So, the next time you want to incredibly prank your friends or family, this is a great way to sort things out.
6. Hacking Simulator-Geek Typer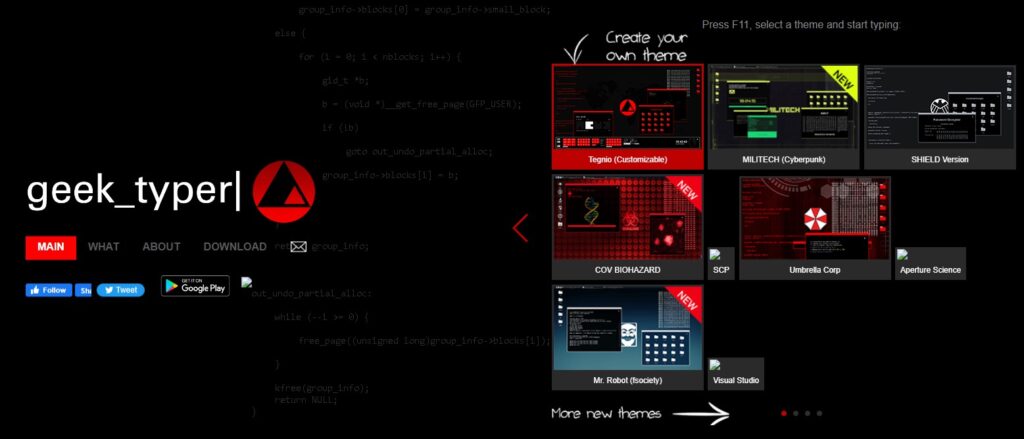 Next up on the list of the best prank websites is the Hacking Simulator-Geek Typer. This one is perfect if you want to pretend that you are a popular hacker in front of your friends and family. When you open the website, it makes your website seem like an interface with high-level coding.
You can sort out high-level coding pranks on your friends, making the others around you seem like you are pranking them by telling them you are hacking someone's PC or even smartphone. You can easily fool your friends by enabling this website.
The interface of the Geek Typer is so realistic that you won't have to worry about not being able to prank the other people around you. Besides the standard coding window, the website also offers other pranking techniques where messages like access denied, hacked successfully, etc. pop up too.
7. Message Bomber
Also known as Text Bomber, Message Bomber is another popular pranking website that you can consider exploring. Enabling this prank on this website allows people to fill up someone's inbox with unlimited and unwanted messages.
From texts from Craigslist to unwanted messages from unknown numbers, Message Bomber can prank other people in no time at all. However, keep in mind that sending these messages won't negatively affect the user's security or privacy.
Also, the website is highly customizable, which means that you can select the kind of text messages and the source number you wish to send the messages to. The only limitations of the website are that it is only available in the United States and Canada.
8. Key Prank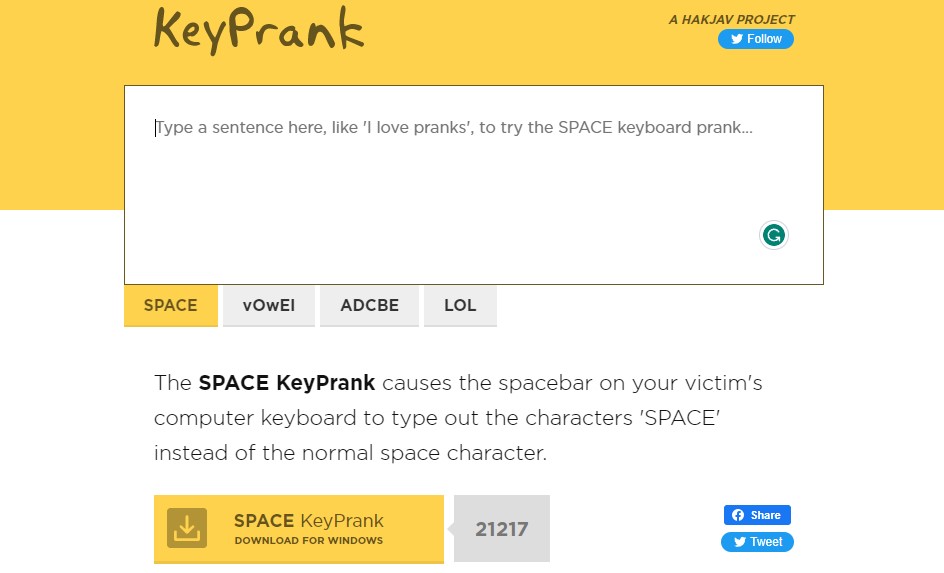 Another way you can use an online pranking website is by using a Key prank. It is a fairly popular website that enables you to prank your friends or family using different methods, like audio pranks, video pranks, and even a few other ways.
Since there are so many varieties of pranking techniques available on the website, it enables you to sort things out and become a cool prankster among your group of friends. The website is 100% safe to use, which means that you won't have to jeopardize your safety or privacy.
If you are a prankster and like to keep people on their toes, this is a website that should keep you hooked. You can try out different types of pranks and use them interchangeably so you never run out of pranks at all.
9. Browser Reaper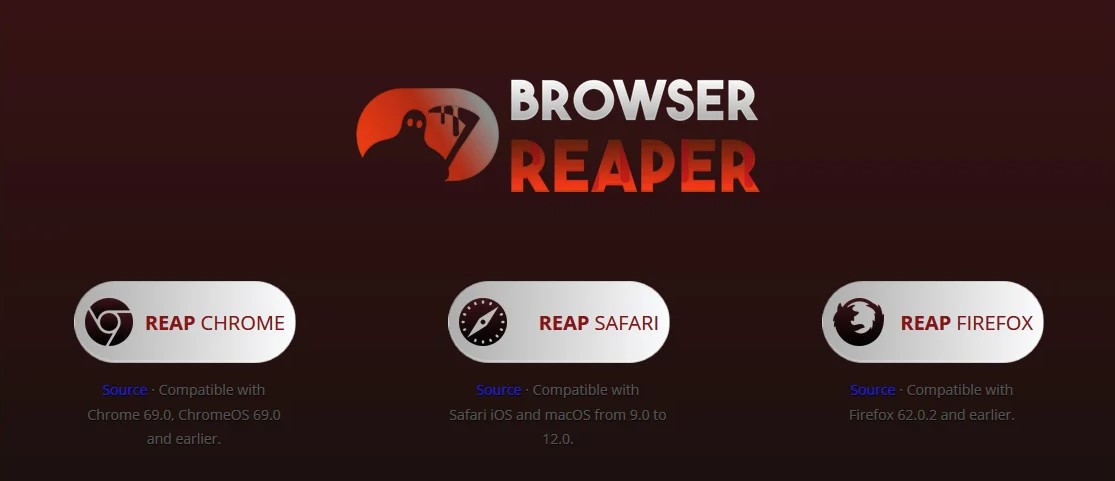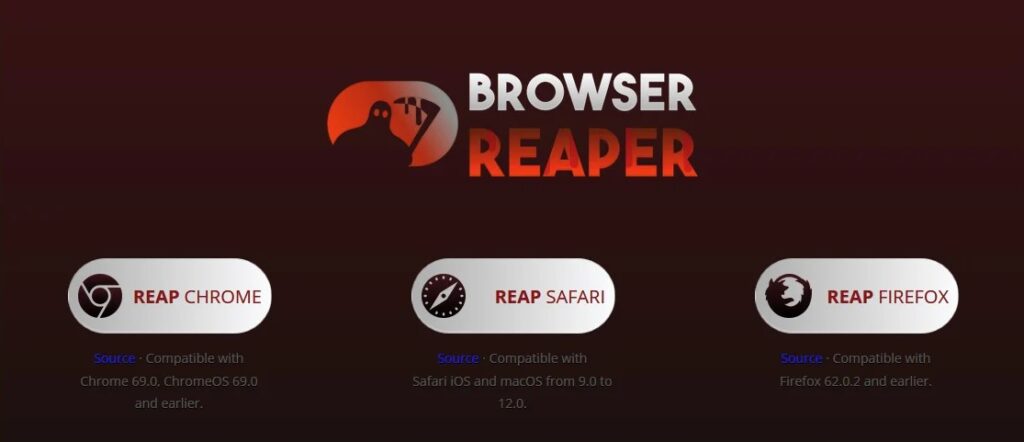 Do you want to play a practical and technical prank on your friends or family? If yes, we'd recommend using this particular website. Using this website, you can crash someone's browser temporarily, which means that it will set off a state of panic immediately.
What you have to do is send the link to your friends or family and when they open their website, it will immediately crash their website in no time at all. Once you are on the website, you have to copy the URL and then send the link to the person you wish to prank.
What's great about this website is its compatibility. It works on pretty much every website that you can think of, including smartphones, laptops, and even PCs. What's great about this website is that it doesn't bring down the actual server of the person you are sending it to.
10. Shitexpress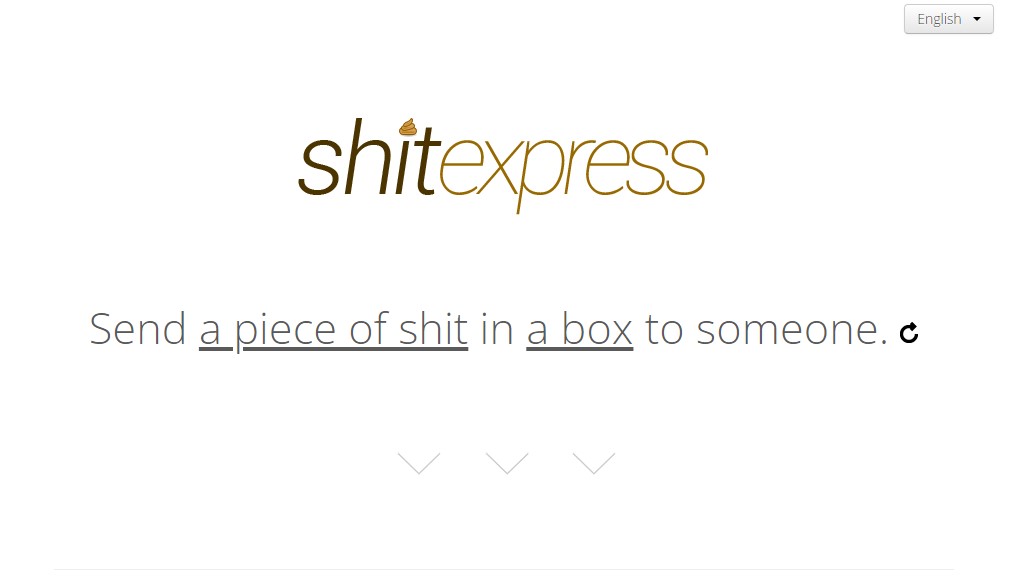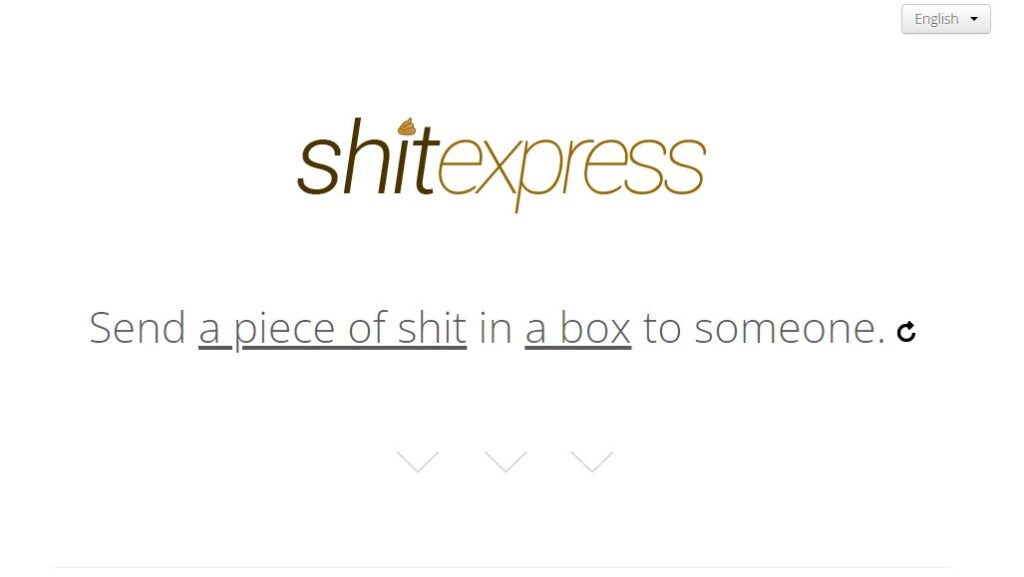 Last on the list is Shit Express. If the name isn't a giveaway, Shitexpress is a fun way to send shit to everyone around the world. This isn't everyone's cup of tea and if you have people that will get offended easily, we'd recommend that you don't opt for this service.
Using this allows you to prank people by sending literal animal shit to your friend. You can choose the type, pay for the shipping, add the address, and then ship the shit to prank someone that you have been meaning to prank all this while.