13 Best Men's Fashion Stores Like JackThreads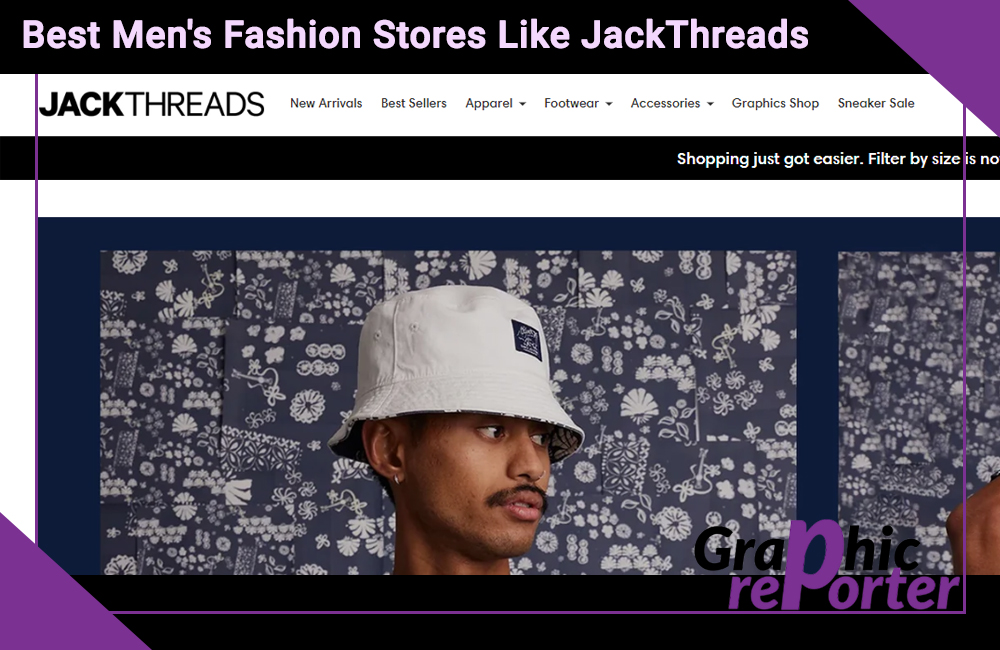 Finding good-quality and men's exclusive clothing stores online can be a challenge in the present world. However, that's what websites like JackThreads are addressing. These online websites are here to streamline the online shopping experience for men when it comes to buying different styles of clothing under one roof.
What's great about JackThread is its diversity of products at an affordable price. You can find a variety of options, ranging from standard T-shirts to tailored shirts, under one platform. However, recently, people are looking for more options.
If you are looking for men's fashion stores like JackThreads, we have sorted out some of the best options you can explore.
What are the Best JackThreads Alternatives in 2023?
JackThreads is a pretty great and successful online website that's not going to go out of style. People are still buying products from it and that's not likely going to change anytime in the future.
However, if you are sitting there looking for some more alternatives to diversify your choices, we have sorted some of the best websites like JackThreads you can look into:
1. Karmaloop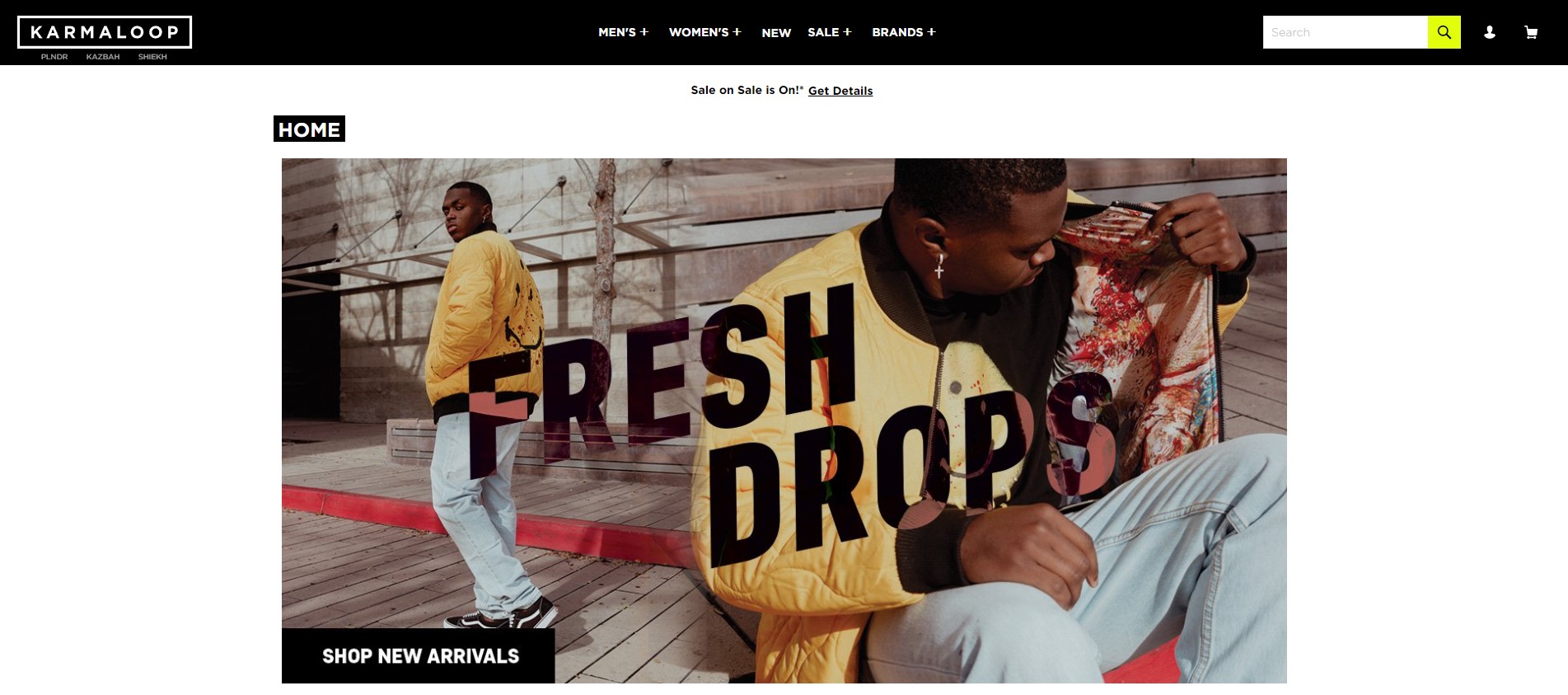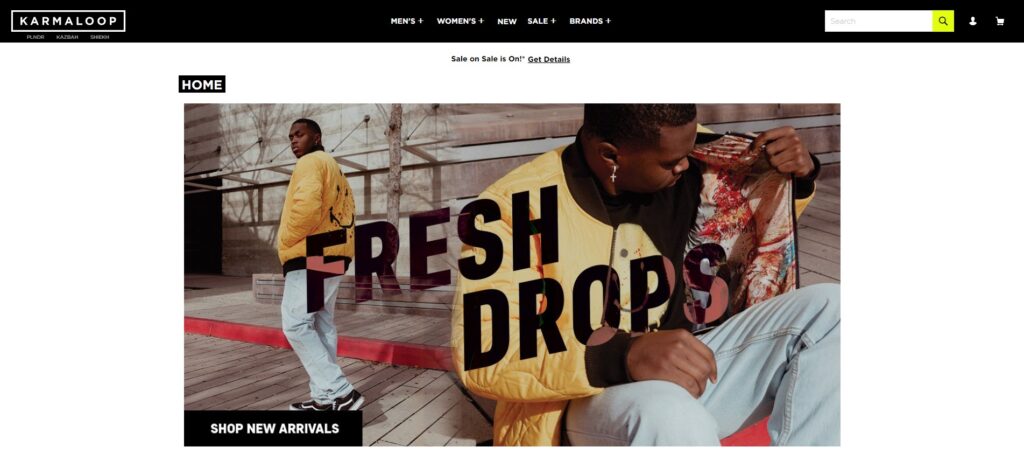 When it comes to men's exclusive online fashion store, Karmaloop is a platform that doesn't disappoint. The website was launched in 2000 by Greg Selkow and has grown to amazing heights and success since the first day of launch. 
If you are wondering what kind of products and what kind of brands are available on this platform, we'd say that they primarily focus on streetwear style. So, brands like Adidas, Timbaland, and Converse are pretty much a recurrence on this platform. Also, when it comes to the categories of products, there's a lot to choose from.
2. ASOS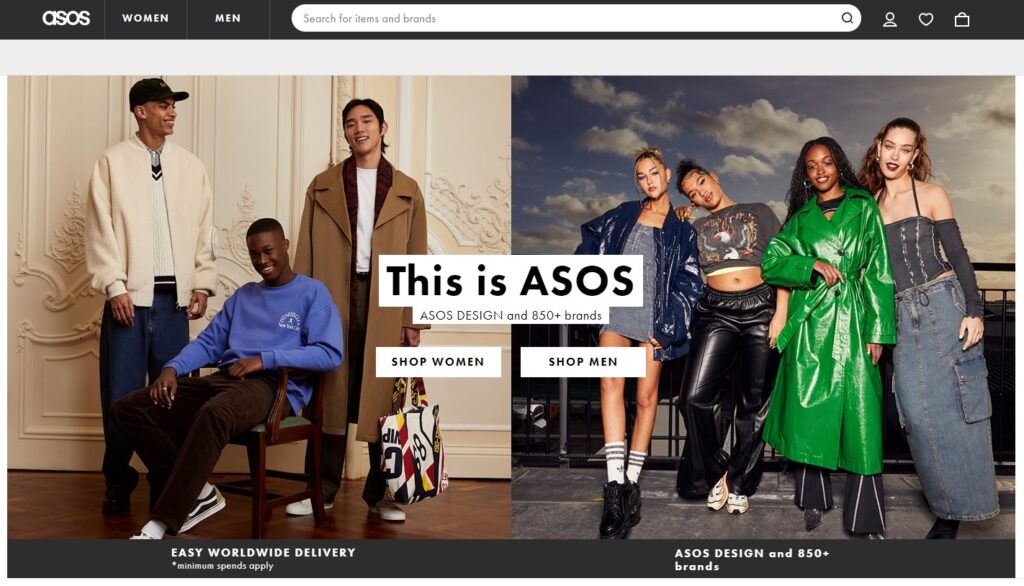 Now, you must be thinking, "But, ASOS isn't a men's exclusive online store." But, what you are missing out on is the versatile category of products. ASOS offers access to a diverse range of brands, clothing styles, and types of clothing accessories.
Why it is a great JackThreads alternative because it hosts over 850+ brands and a variety of brand-exclusive merchandise that is only available on their website. Coming to accessibility, the website ships to 196 countries, which is always a benefit.
3. Jos A. Bank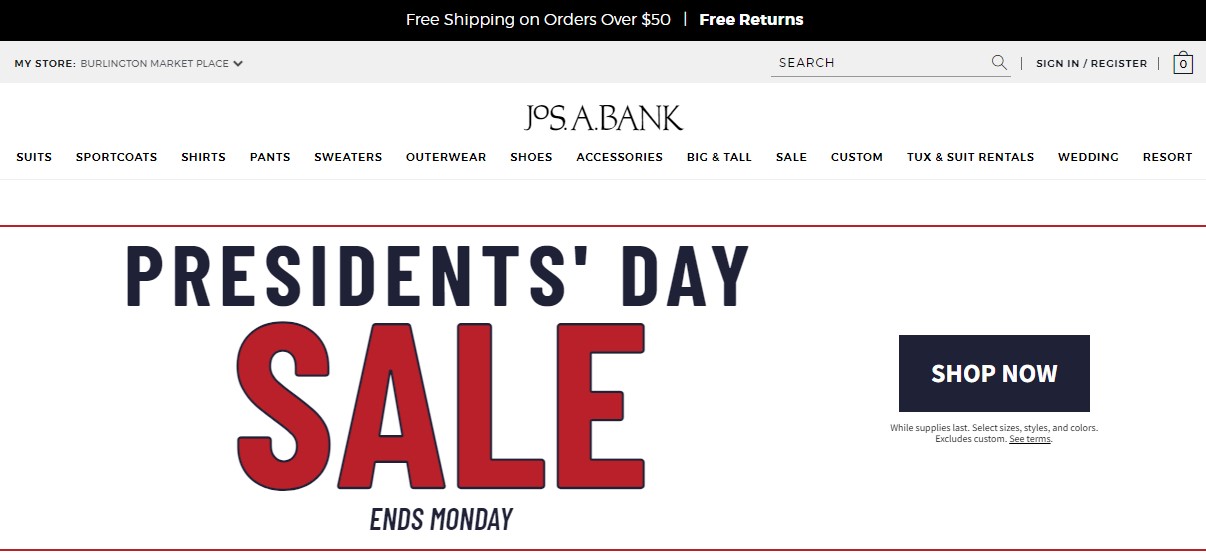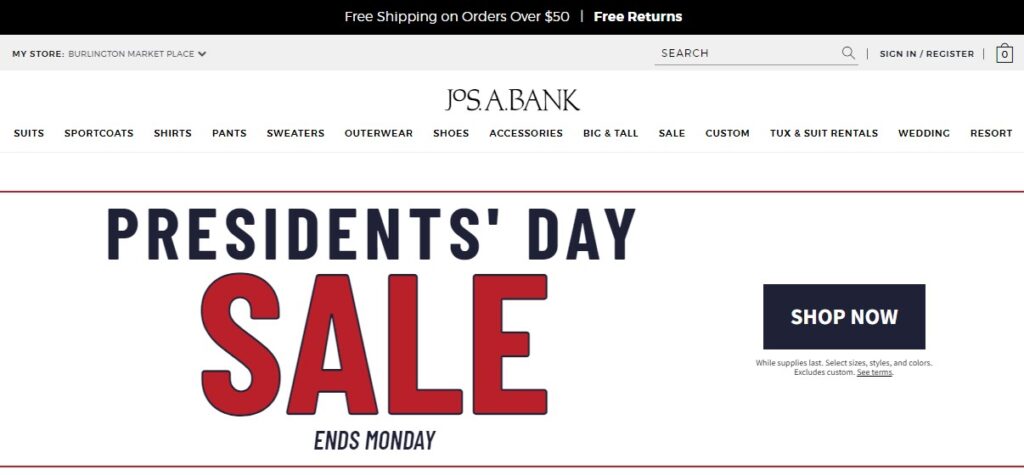 You might not be super aware of this website but when it comes to exploring JackThreads alternatives, Jos A. Bank is an option that doesn't disappoint. What's popular on this website is men's branded suits at a very reasonable price point.
The website is a subsidiary of Men's Warehouse, which means that you won't have to regret making your purchase. The company has been around for over a century and is a billion-dollar company in valuation. The category of men's clothing options on this website is pretty impressive.
4. 6pm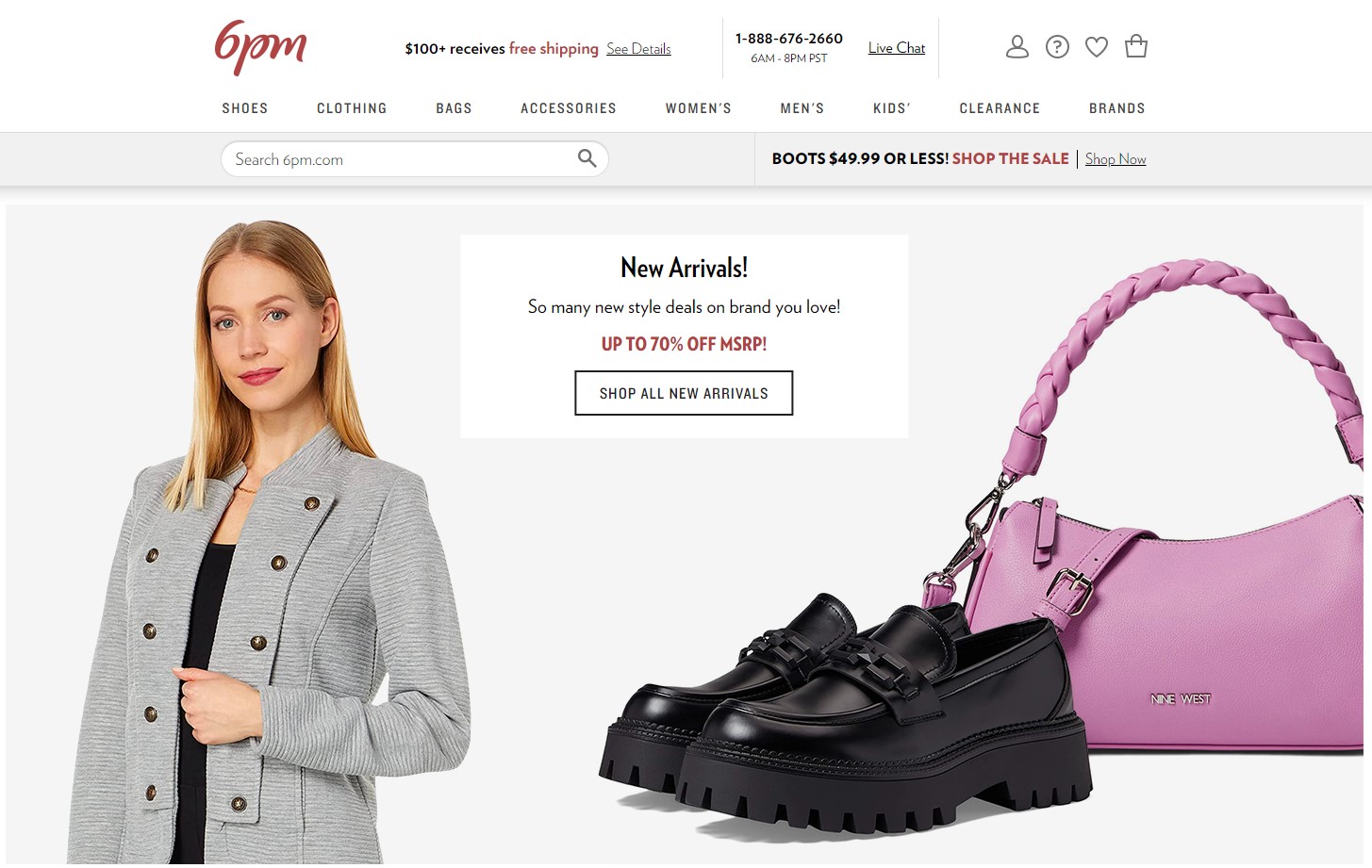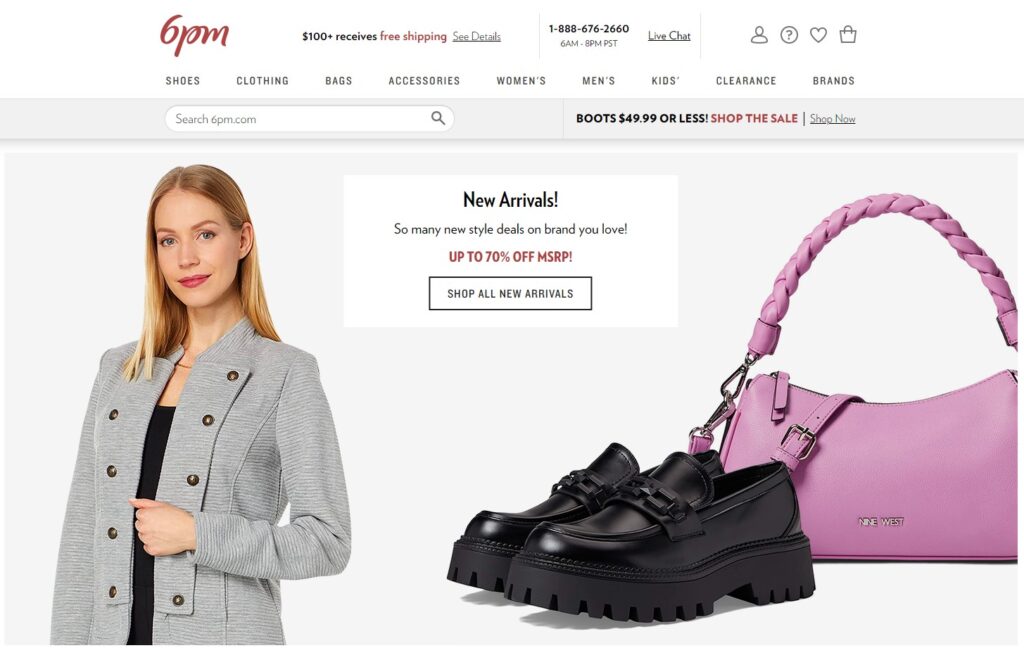 If you are confused about the name, don't be. Like its name, the website is just as fun and quirky. It is a discount brand of Zappos IP Inc., which means that all the expensive products that are normally available for a high price on Zappos are available for a cheaper price at 6pm.
The website was founded in 2007 and since then has provided users access to premium-quality products for a very cheap and affordable price. Although most of the website's presence is online, it also has one offline store at Shepherdsville. Their collection of men's clothing, accessories, and jewelry is quite enticing to browse through.
5. Karmaloop.com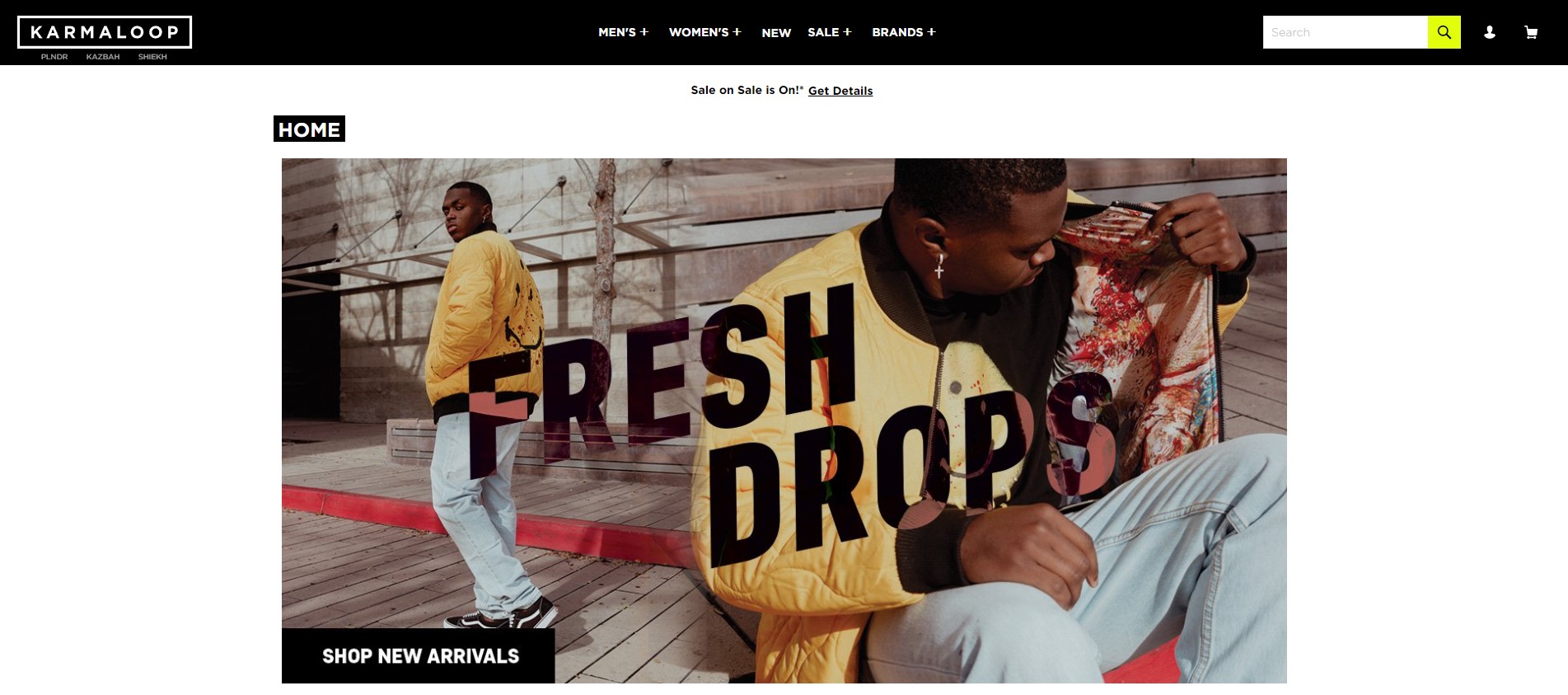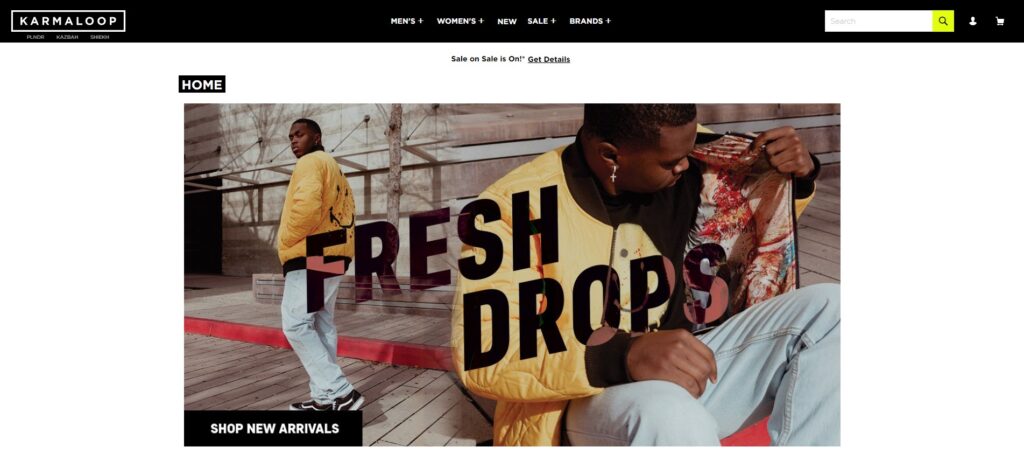 Another website that's pretty similar to JackThreads in terms of products and availability is Karmaloop.com. The website is only for individuals who love to experiment with fashion and wear things that they wouldn't otherwise wear. 
Besides its similarities with the product categories, another reason why Karmaloop is a great option is due to the amazing discounts and deals. You can find luxury brands for a great deal during the sale season. So, if you are considering upgrading your closet, this is where you need to start.
6. Topman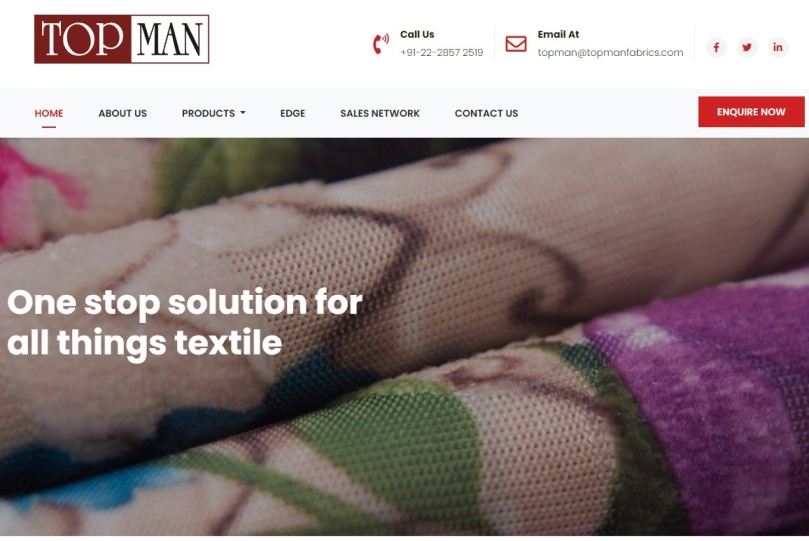 This is a clothing company that doesn't require any introduction. Topman has been around for years now, offering users access to trendy and high-quality apparel for a very affordable price point. Besides clothing items, Topman also specializes in accessories and jewelry items for men.
What's great about Topman is the affordability. You can find some of the trendiest styles and designs and not have to worry about paying a very high price for the product. This is one of the reasons why we had to mention it in this list as an alternative to JackThreads.
7. PacSun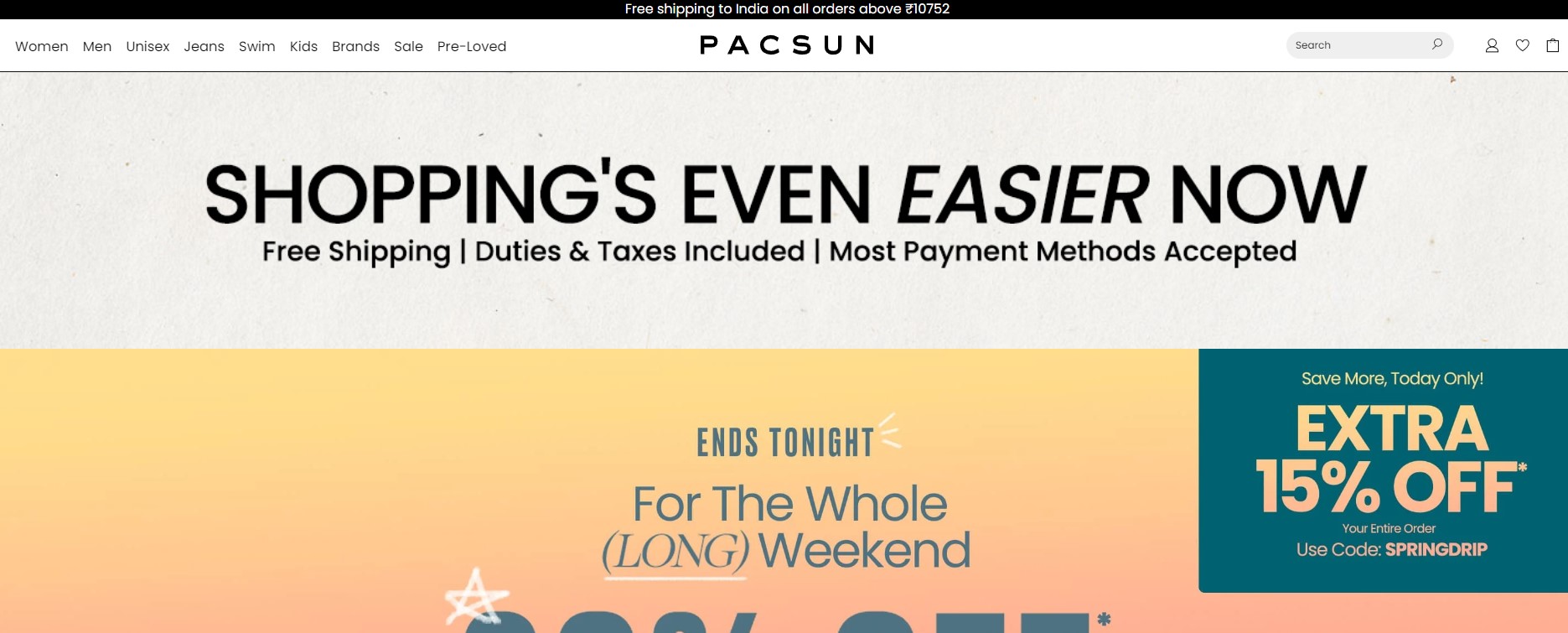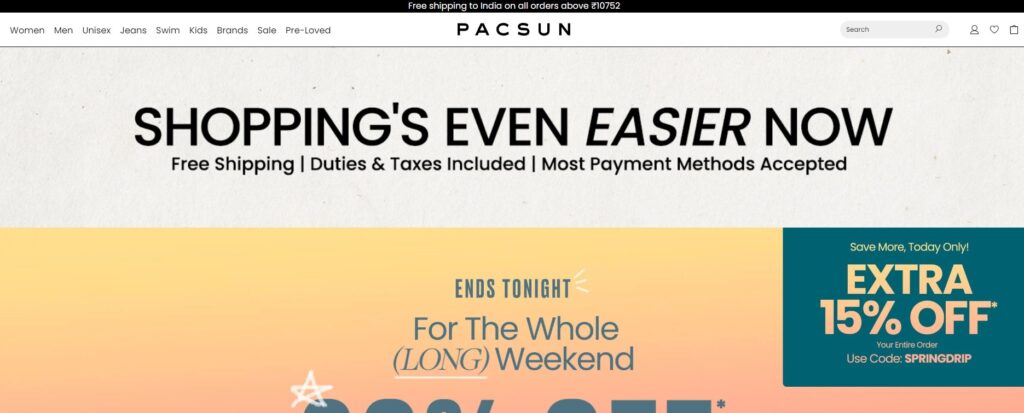 Pacsun is one of the oldest men's clothing companies that has gained a lot of popularity ever since its inception. So, the company has been around for quite a few decades now. What's great about this website is the accessibility to different styles, designs, and types of men's clothing – all in that one website.
Besides that, Pacsun also offers a variety of designs. So, you can find clothing you can wear at the weekend and then you can find casualwear items too that you can pick up and wear anytime you want. The layout and the availability of the products are pretty similar to JackThreads.
8. Jos Bank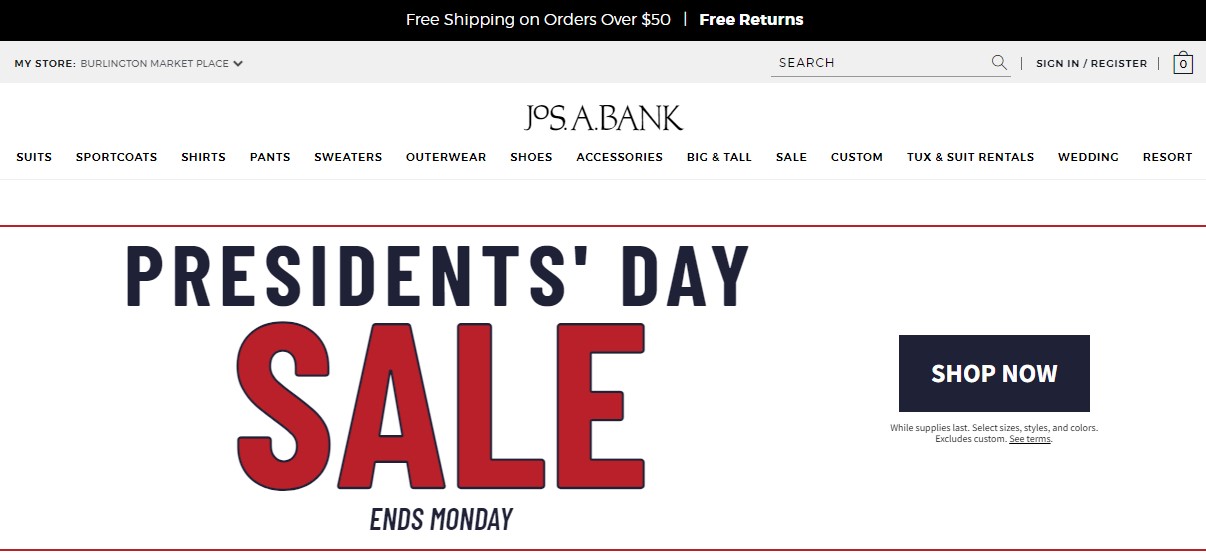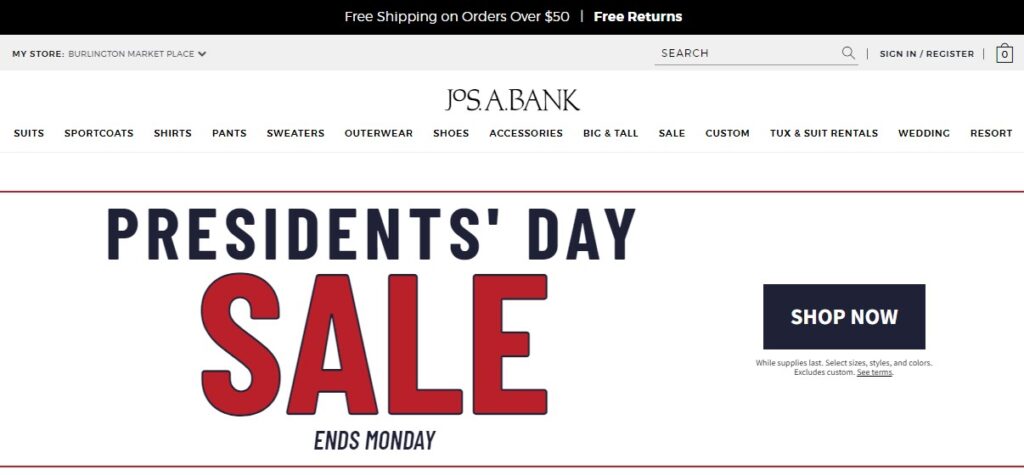 Don't get alarmed thinking we are talking about a bank. We aren't. Instead, Jos Bank is a popular clothing and accessories company that is 115 years old. The company and the website are known for hosting handmade and tailored suits for men. It might not be similar to JackThreads in terms of the category of products but it stands out in terms of the quality of the products.
Their handmade suits and coats for men are quite precise and refined and feature a pretty great finish that you wouldn't regret paying for at all. Besides their online websites, Jos Bank also has physical stores that you can check out.
9. American Apparel


If you are looking for a stylish yet affordable alternative to JackThreads, we'd recommend checking out American Apparel. With this platform, you get to venture into men's fashion and products that designs, manufacture, and market products – all under one roof.
The platform has an online presence but they are more popular with its physical stores, which are spread across the United States. If you want to get your hands on trendy men's fashion, this is an option we'd recommend you look into.
10. Last Call
JackThreads is known for hosting a series of luxury and branded products. If that's your vibe and you are looking for branded men's clothing items, Last Call is a platform you won't regret indulging in at all. You can find all the fresh fashion on this website and spruce up your appearance.
From stylized to designer clothes for men, you can find a diverse range of products on this platform, which is quite promising, to say the least. As for the affordability, you can also avail of free shipping on orders above $60, which is pretty great.
11. Fab.com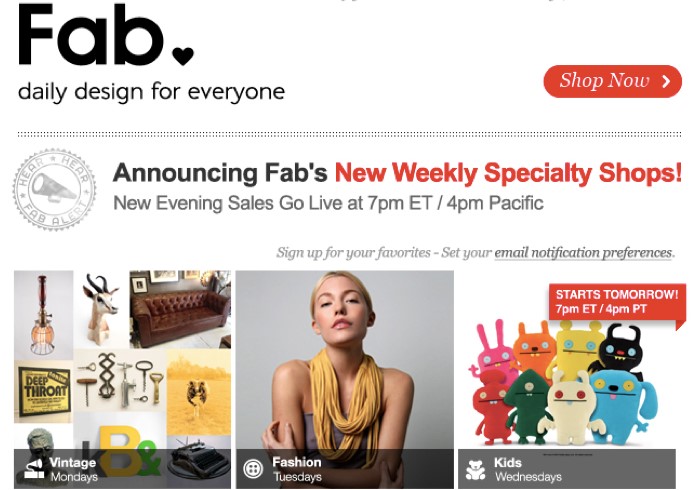 Unlike most of the other websites we have discussed, Fab.com is a pretty underrated platform. This isn't a men's only website but their collection of men's fashion items is pretty diverse and latest. You won't have to worry about outdated fashion items on this website, which is one of the reasons why it has gained the kind of popularity that it has.
What's great about this website is the amazing deals you get to access. When you sign up on the platform, you get a 15% flat discount on your first product. Also, the website is pretty simple to navigate through.
12. Urban Outfitters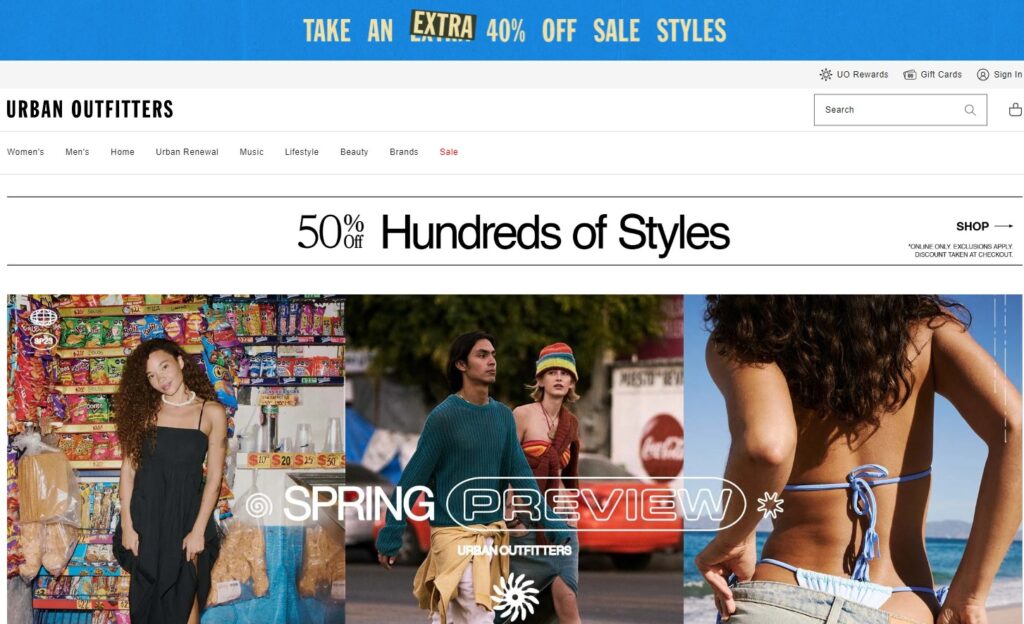 When it comes to trendy outfits for men, Urban Outfitters is a brand that doesn't require any introduction. From clothing to footwear and accessories, this website has it all. That is also one of the reasons why the website is a pretty great alternative to JackThreads.
The company dates back to 1970 and is currently headquartered in Pennsylvania. When it comes to the website and the kind of products, it mimics a lot of what you'd normally find on JackThreads, so we had to mention this in the list too.
13. PLNDR
If you are confused with the name of the website, we understand. However, once you get past that, the quality of products and the diversity of clothing items available on the website is quite promising. You do get access to streetwear products, similar to JackThreads.
Also, one thing you can take advantage of on this website is the amazing available deals. You can find just about anything that you can dream of on PLNDR, which is why we had to include it in the list of alternatives.
Conclusion
JackThreads is an emerging men's fashion store. However, as human beings, we are consistently looking for alternatives and hence this article. If you are looking for some of the best options for men's fashion, clothing, and accessories, you can refer to all the websites we have sorted out for you in this article. Just ensure that you are wary of the products you are buying from the websites.