11 Best GeoGuessr Alternatives in 2023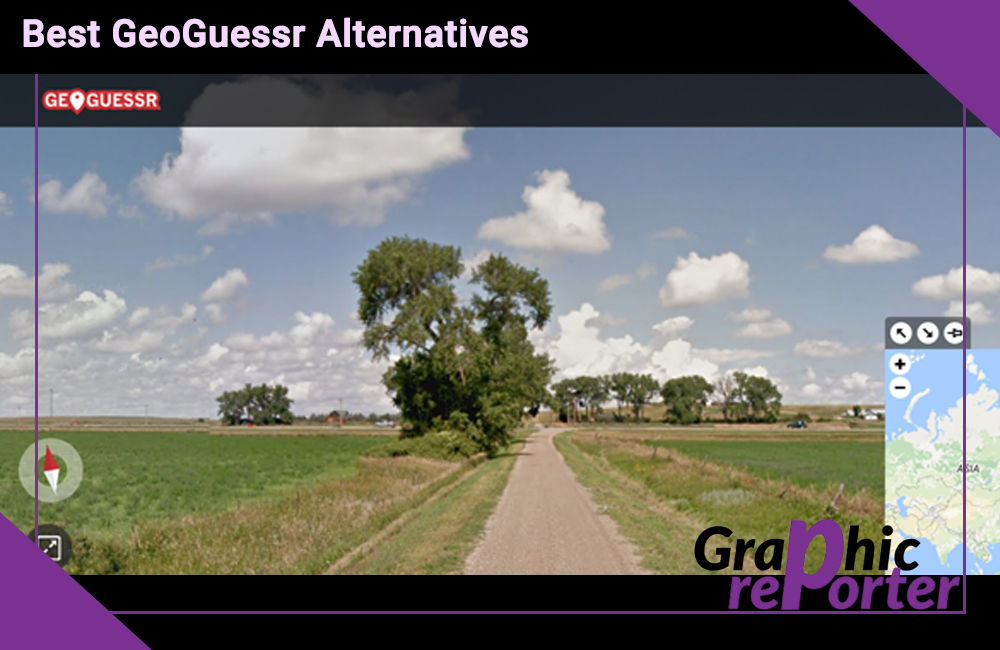 If you are into fun Geography based games, chances are that you know what GeoGuessr is and why the game has gained the traction that it has. For those who are entirely clueless about the game, GeoGuessr uses Google Maps street view to enable the players to play the game seamlessly.
Despite the popularity of the game and its availability in diverse locations, you can't deny the fact that GeoGuessr comes with a lot of shortcomings that can be a pain to work with. Hence, people are consistently on the lookout for good GeoGuessr alternatives.
This article will walk you through a list of all the best GeoGuessr alternatives in 2023 that are worth the time. 
What are the Best GeoGuessr Alternatives?
When looking for GeoGuessr alternatives, we wanted to keep the list diverse. Also, accessibility was a major factor when listing out the alternatives.
Following are the best GeoGuessr alternatives we'd particularly recommend you look into:
1. Seterra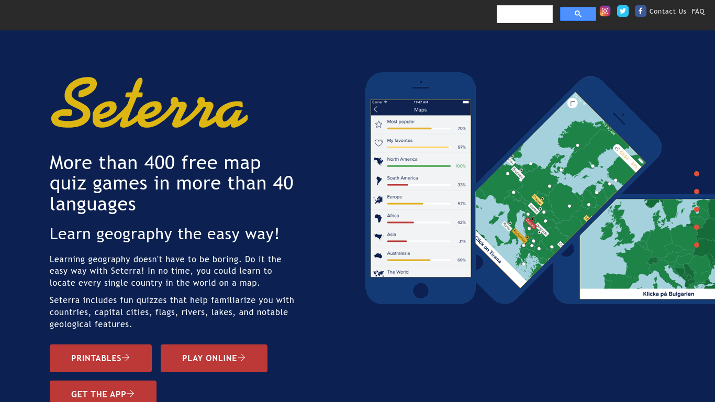 When talking about the best GeoGuessr alternative online, Seterra has to be the best one in the lot. You get to explore the nerdy side of you by learning more about Geography through this app and even taking up quizzes.
From the country capitals to the rivers, lakes, and oceans, you can pretty much read about everything that your little heart desires. There are nine different game models in Seterra that you can explore.
Some limitations in the game aren't similar to what GeoGuessr is. However, we'd recommend that you look into the customizable map and add your touch to the game to make the whole experience more fun and engaging.
2. PlayGeogrpahy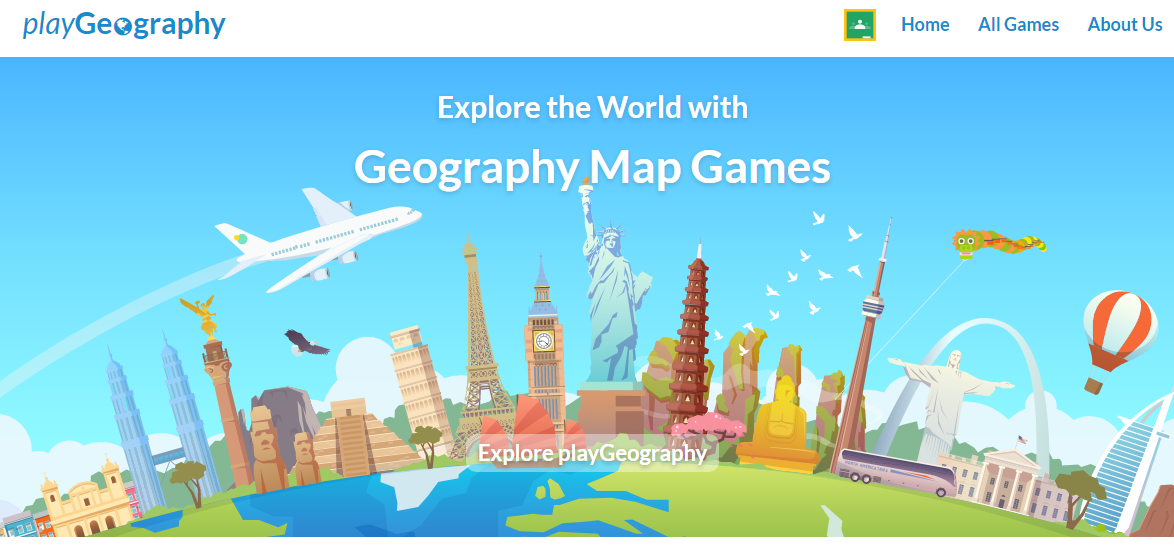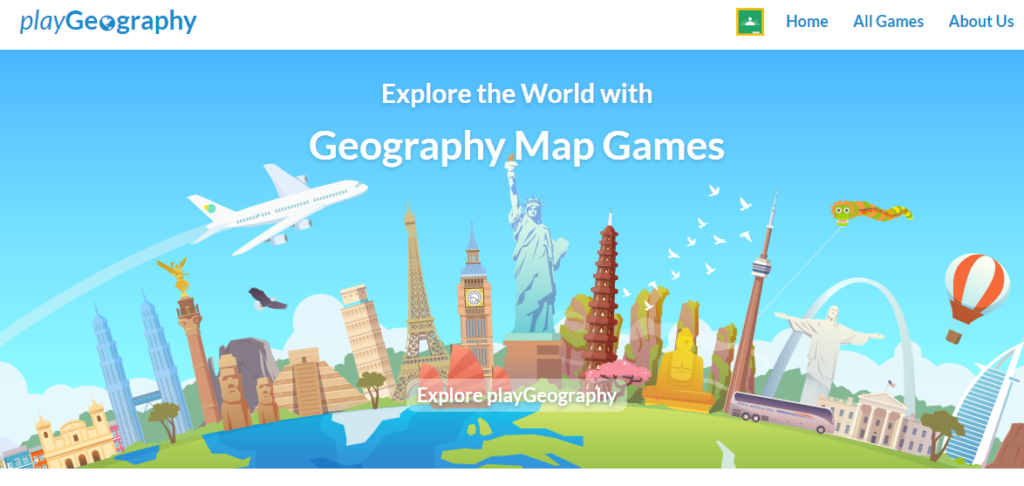 Next up on the list is PlayGeogrpahy, which is another popular and functional alternative to GeoGuessr. It is also a geography-based game that enables you to learn about the world around you, explore places and also engage with interactive quizzes in the game.
One area where this particular game lacks is interactivity with the maps. There are no 3D maps available in the map, which can be a huge disappointment while you are playing the game. Nevertheless, the game doesn't fall short on the entertainment part.
If you want to strengthen your geography concepts, we'll recommend you give this a go. Also, the game consists of five different modes, which makes the whole experience even more fun. There are different difficulty levels in the game too.
3. City Guesser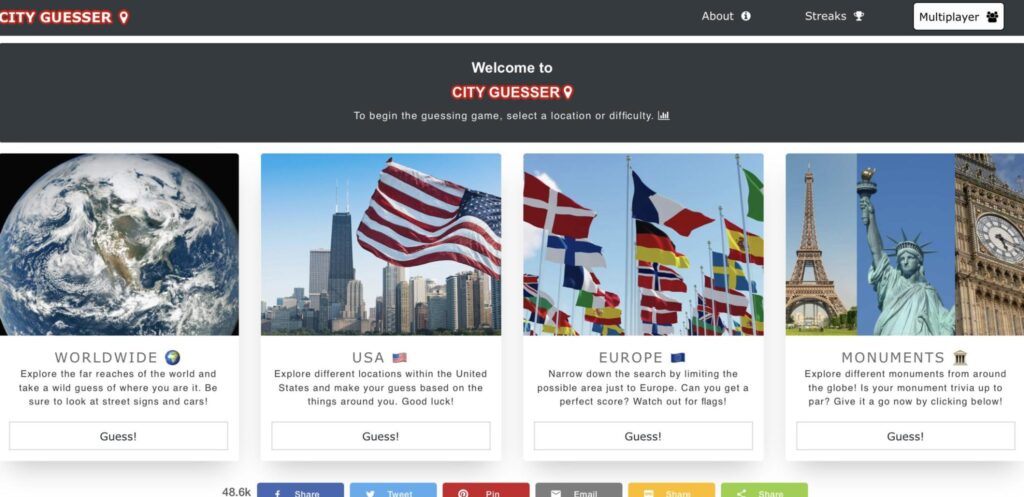 Another free GeoGuessr alternative online is City Guesser. The game's principle is influenced by GeoGuessr, so you know for a fact that things will be a lot more fun and interactive. The game is fairly new and has been developed and released in 2023.
If you don't want to pay to play GeoGuessr, this is an amazing free alternative worth exploring. Furthermore, the game is fairly easy to play and is available on different platforms like smartphones, PCs, etc.
Overall, the UI and gameplay of City Guesser are a lot similar to GeoGuessr. So, if you want the same game feel, we'd recommend giving this a go.
4. MapCrunch
Downloaded and played by millions of users online, MapCrunch is another popular and interactive alternative that we'd personally recommend looking into. The game runs on the standard Google Street View and enables you to explore unknown locations by pressing "Go."
The game is primarily developed as an exploration tool but you can also use it for your entertainment and guess new places and landscapes around you. There are multiple user scripts integrated into the game, which augments the fun further.
The game is 100% free to download and play. Besides the standard gaming modes, you also get to explore stunning and minimal graphics, which makes the game quite relaxing to play as well.
5. Geotastic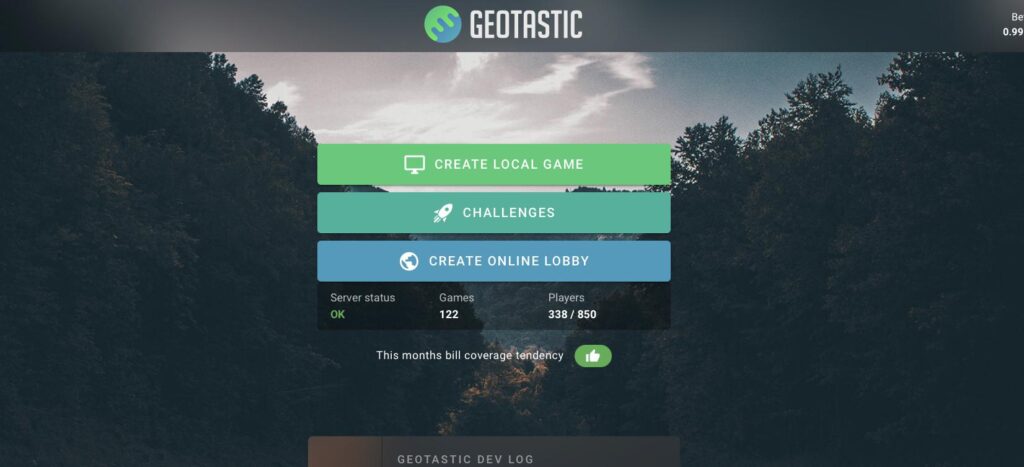 If graphics and realism are something you prioritize in the games you play, Geotastic isn't going to disappoint. The game has been around for quite some time now and works as a great alternative to GeoGuessr.
It is a crowdfunded game, which means that the growth of the game is crucial if you want to sustain it. The game is developed with a variety of unique and cool features that make it worth the time. 
You get to explore different street views in the game and strengthen your knowledge about places, and the standard geography of the area. There's a unique country-guessing feature in the game as well, which is quite fun too.
6. Hide and Seek World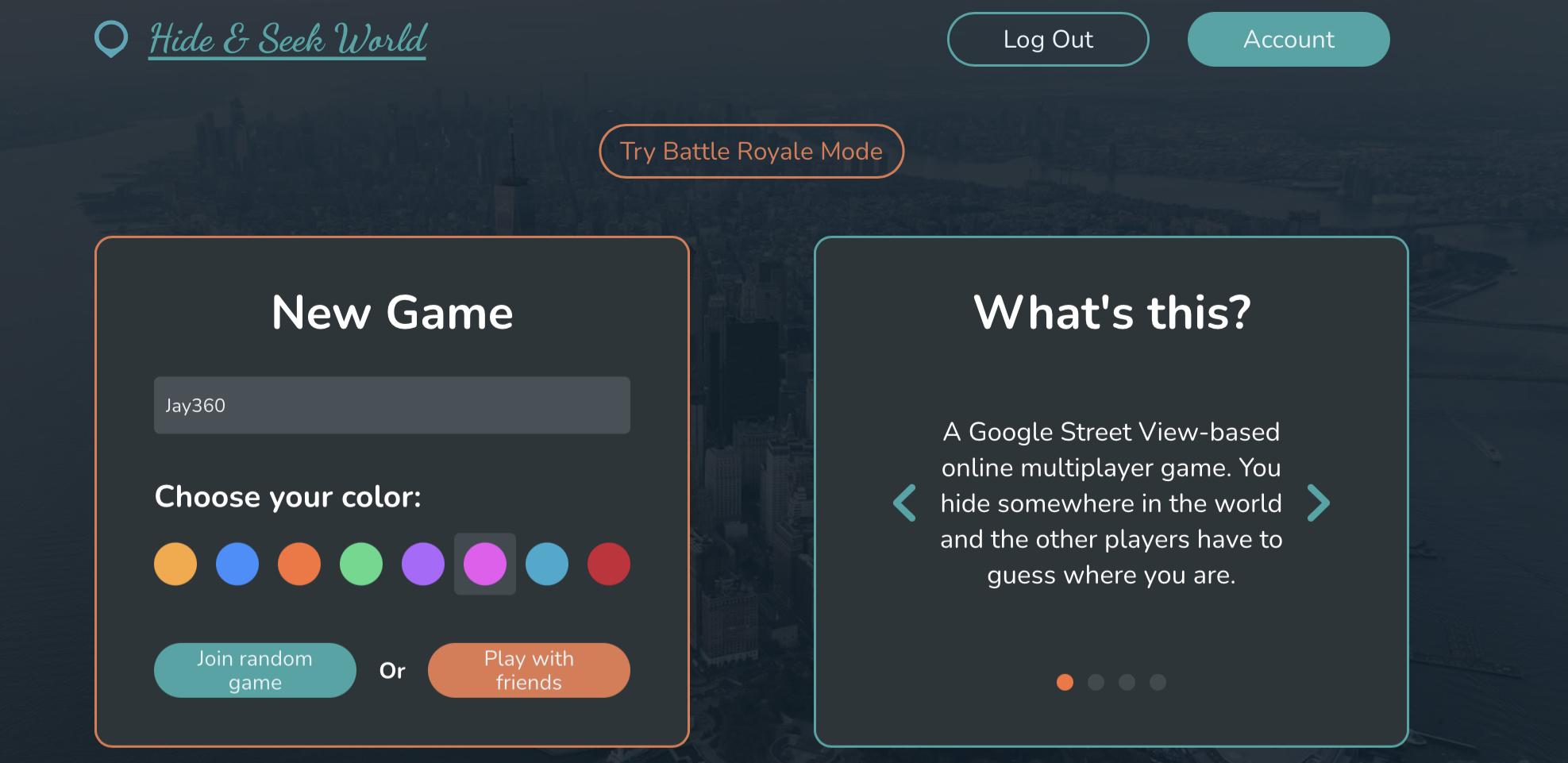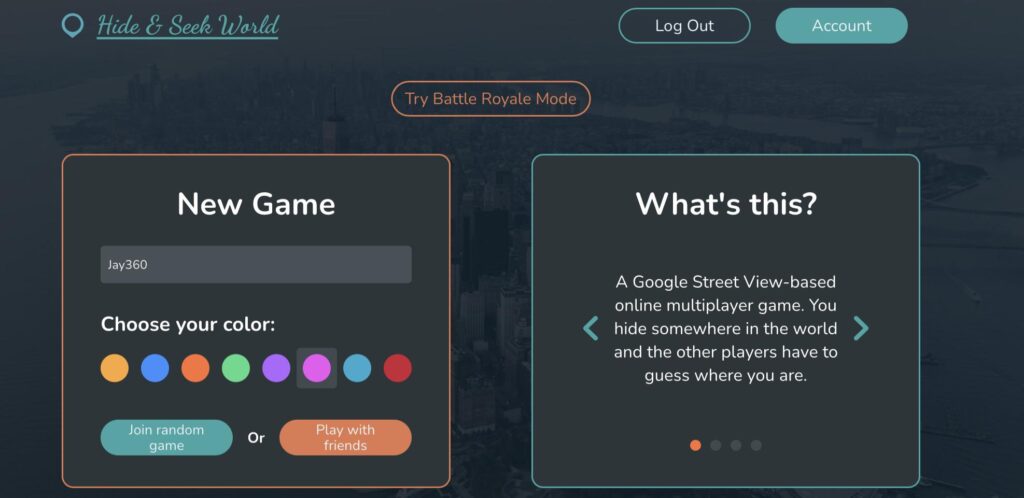 As unique as the name of the game is, Hide and Seek World is a fun testament to the already existing GeoGuessr game. It is a multiplayer game, which means that you can play with your friends and family and have the time of your life.
Not just that, but there are different gaming modes in this game. The most popular one is Classic Mode, where you can hide and then find your pals in the game. Overall, the gameplay is fairly interactive, which is something we'd recommend looking into.
The game doesn't require you to sign up, which means that you can download and get started right away. If you switch to the multiplayer mode, that's where you'd need to sign up for the game.
7. Get Lost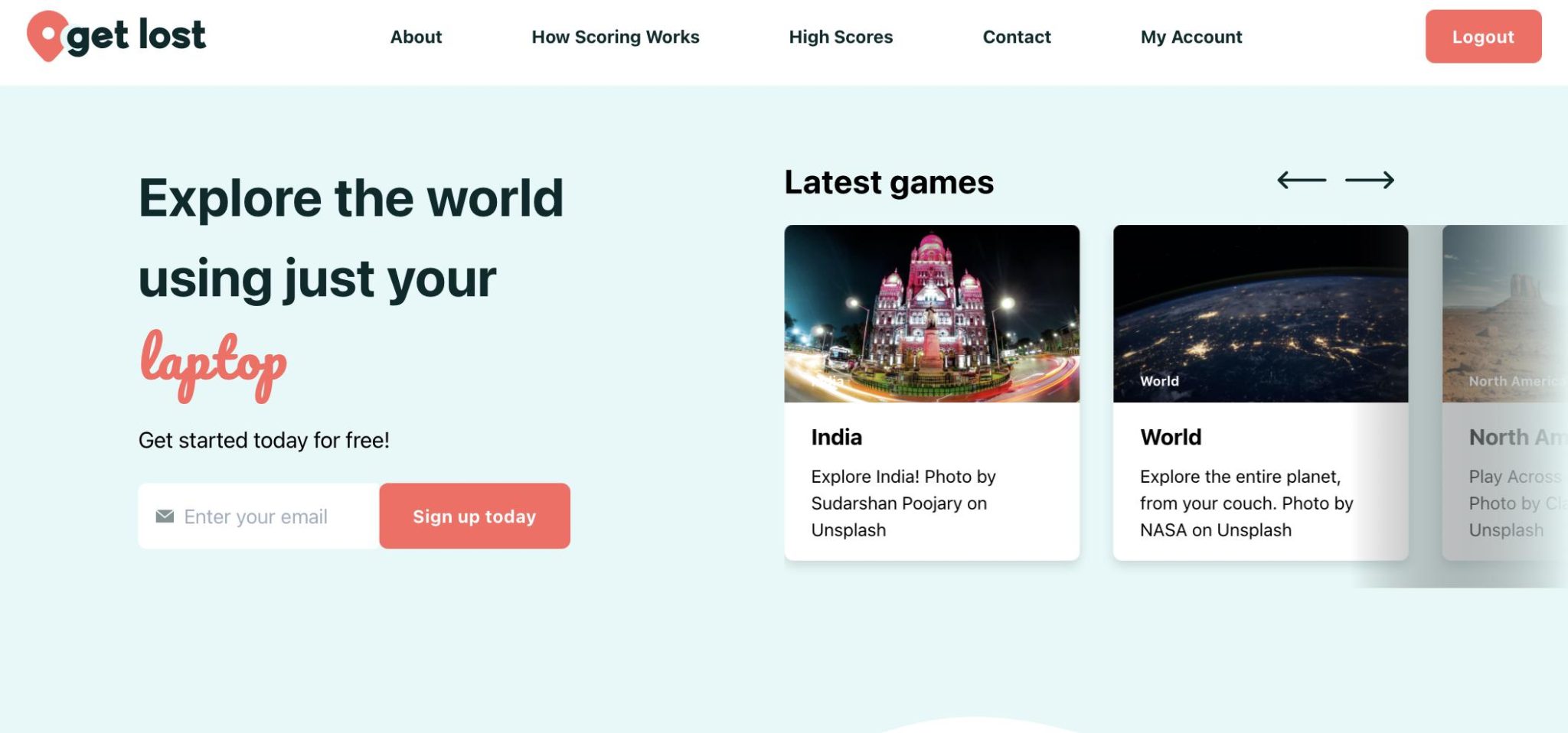 Another free alternative to GeoGuessr that's worth the time is Get Lost. It is another game that uses Google Map's street view feature that enables you to navigate through the game and explore the places around it.
The map does leave the player at random locations, so you get to explore your surroundings, know more about the place and make the most out of the entire experience. It doesn't require the players to create an account or verify any details, which is always a benefit.
What's great about this game is the unique gameplay. You get to explore from different locations, making the whole gameplay very interactive and engaging. Each game session in this consists of five rounds where you have to score to move on to the next round.
8. World Geography Games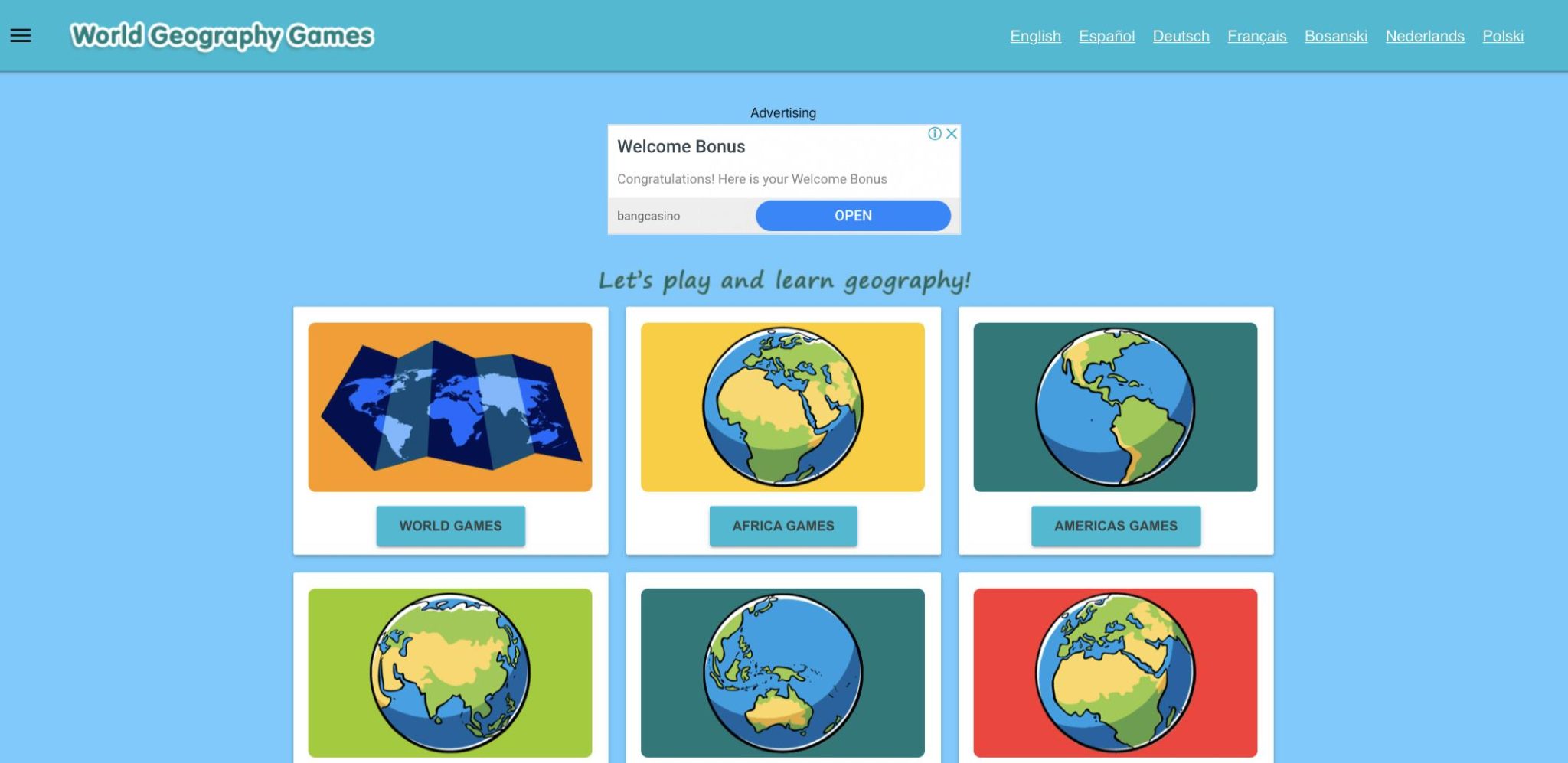 If you want to strengthen your knowledge surrounding Geography, the areas, and the ecology, we'd recommend checking out World Geography Games. This is a free alternative to the paid version of GeoGuessr that many are not playing anymore.
Not just for kids, the game is equally amazing for adults too. You can learn about different continents, countries, mountains, seas, oceans, etc. Not just that, you get to explore these on an interactive map, making the whole process even more fun.
There are no 3D maps as you find in GeoGuessr. But, don't let that be a downside, mainly because it works effortlessly in other aspects.
9. Ducksters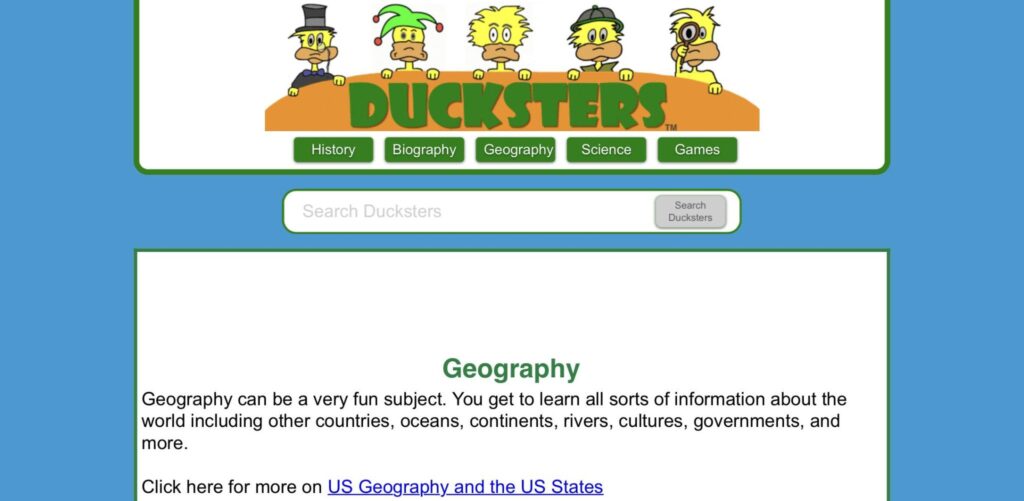 From the history of a place to the geographical locations, you can learn a lot about Ducksters. The platform is fairly underrated but worth the time. You can learn a lot about different countries and gameplay, making the whole experience worth the while.
One unique feature in this game that's not available elsewhere is the interactive quizzes. There are different gaming modes, which further elevate the whole experience to an entirely new level. The better your predictions are, the better your chances of making the big win.
In each round, the players are permitted three guesses. Your work is to align your guesses as close as possible to be able to score the point. It isn't a mobile-friendly game, which means that you'd need a PC or Mac.
10. Lizard Point
Although the name of this particular game is quite out of the box, the game doesn't fall short in any aspect. If you want to improve your Geography knowledge with some interactive quizzes, this is the platform you need to be on.
It is an online quiz platform that primarily focuses on Geography subjects. A lot similar to GeoGuessr, the biggest difference is that the app is 100% free. There are pop-up ads but they aren't intrusive, which means that they won't affect your gameplay.
There are different types and modes of quizzes available on Lizard Point. You can pick country-specific quizzes if you are currently in the process of learning about specific countries or places. Besides that, the graphics of the game isn't that enticing, so that's one thing you'd have to compromise on.
11. Zoomtastic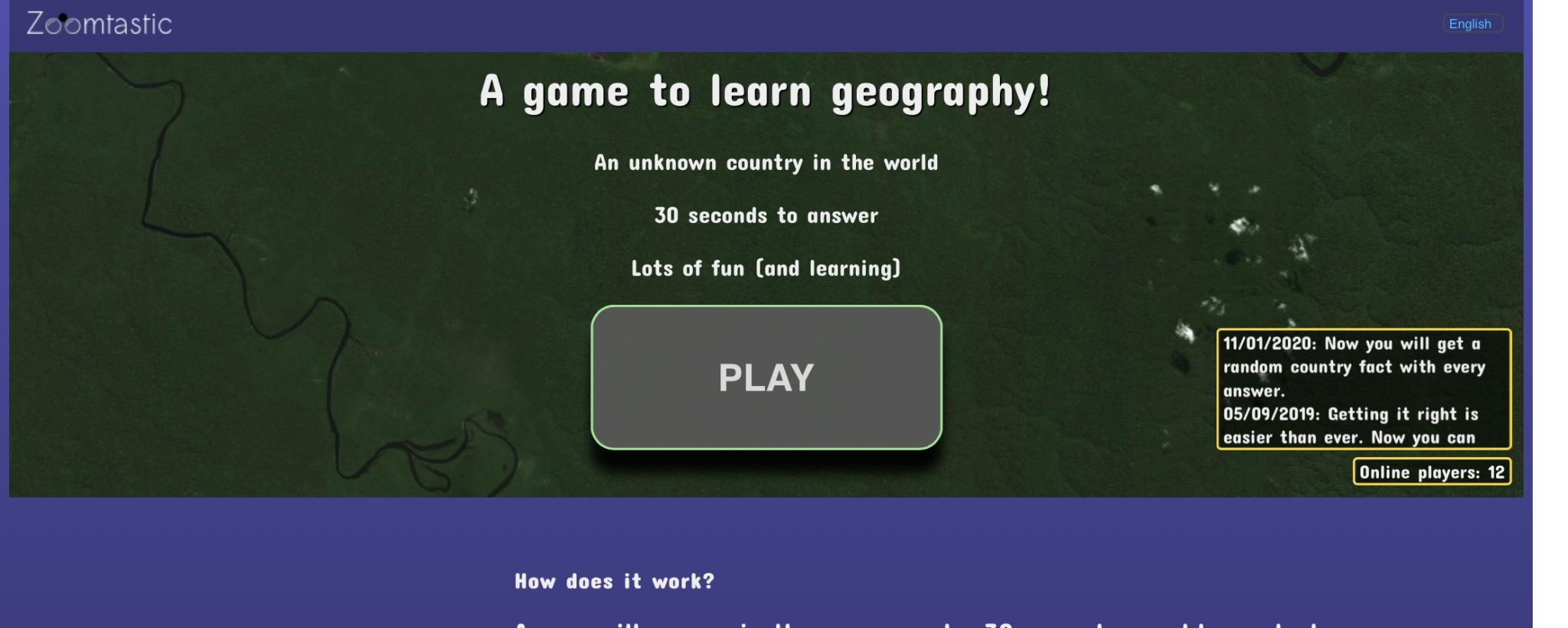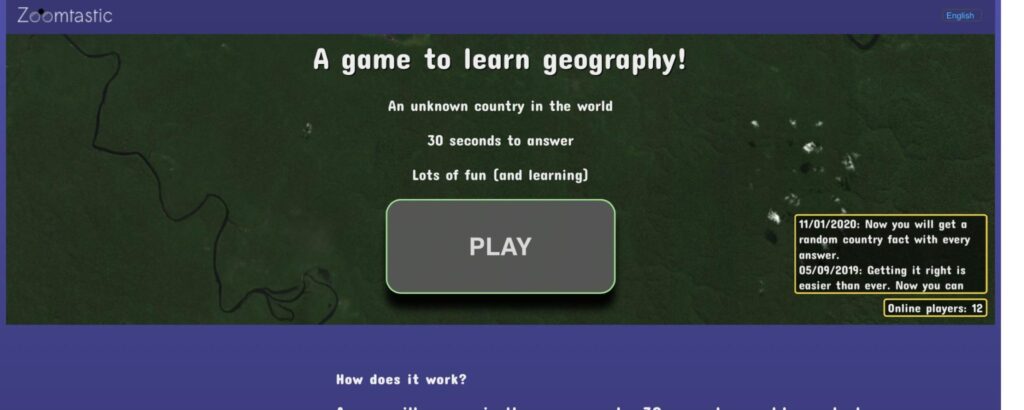 Last on the list is Zoomtastic, which is another free alternative to GeoGuessr. You don't have to worry about opening an account on this game, which means that you can plug and play. The gameplay is simple. You are shown an image and given 30 seconds to guess where it is.
If you are good with identifying places and want to strengthen your knowledge about places around the world, we'd recommend you give this a go. In the last 20 seconds, the game offers hints and clues to make it easier on you to identify the spot.
Your work in the game is to earn high scores and make it to the top. Overall, the game is fun and a lot more than you'd anticipate. There are four different gaming options, which is another reason why you need to explore this game a lot more than you think.