10 Best Free Live TV Apps for Android & iOS in 2023
We currently live in a world where online streaming experiences have outdone everything else. You will rarely come across people who rely on television to keep themselves entertained. Most people are now switching to free live TV apps that are available for Android and iOS.
If you are one of those people looking for the best free live TV apps, there is a wide range of options available.
This article will walk you through a list of the top 10 free live TV apps for Android and iOS that you should check out in 2023.
What are the best Free Live TV apps for Android and iOS in 2023?
Given the sudden popularity of live TV apps on the internet, it isn't surprising that users are scouring the internet to look for the best options. The good thing about live TV apps is that most of them are available for free, enabling you to watch your favorite shows without any glitches.
Following are the top live TV apps we'd recommend checking out:
1. JioTV
If you live in India and own a Jio SIM card for your smartphone, JioTV is a pretty great perk you get with that. This free live TV app is limiting but entertaining too. You can get access to live videos, gaming, and sports content on this one platform for free.
Featuring 800+ channels in different languages, JioTV is a great place to start your free live TV journey from. You can scroll through the categories and list of channels to find one that best aligns with your interest.
The downside to this free live TV app is the accessibility to popular Indian television channels. If you expect to find all the popular TV channels of your choice on this app, you are already setting yourself up for disappointment. Overall, this is a good platform to kickstart your live TV experience from.
2. Mobdro App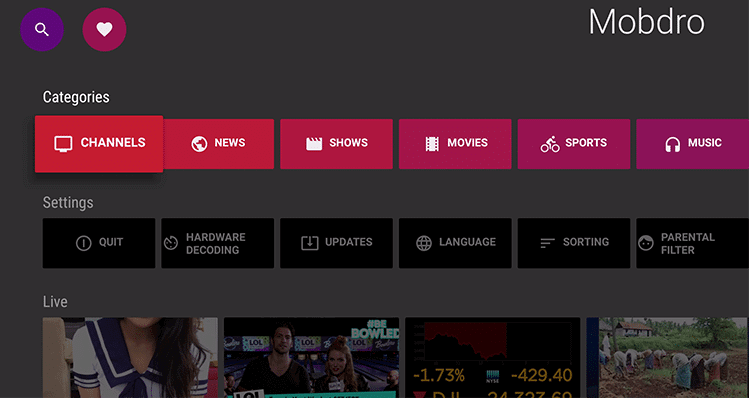 Next up on the list is a rather unconventional app that enables you to watch live TV for free. The app is quite underrated but features a clean and minimal UI that enables you to easily navigate through the app and find the shows or entertainment you need.
Besides live TV streaming, the app also hosts a variety of movies (old and new), which you can download from the app directly to your smartphone. Also, the app is pretty much updated regularly, which is a benefit too.
One unique trait of this app is the fact that it is a free and open-source app, which offers 200+ channels for you to scroll and check through. It is compatible with both Android and iOS platforms, which is a benefit too.
3. Disney+ Hotstar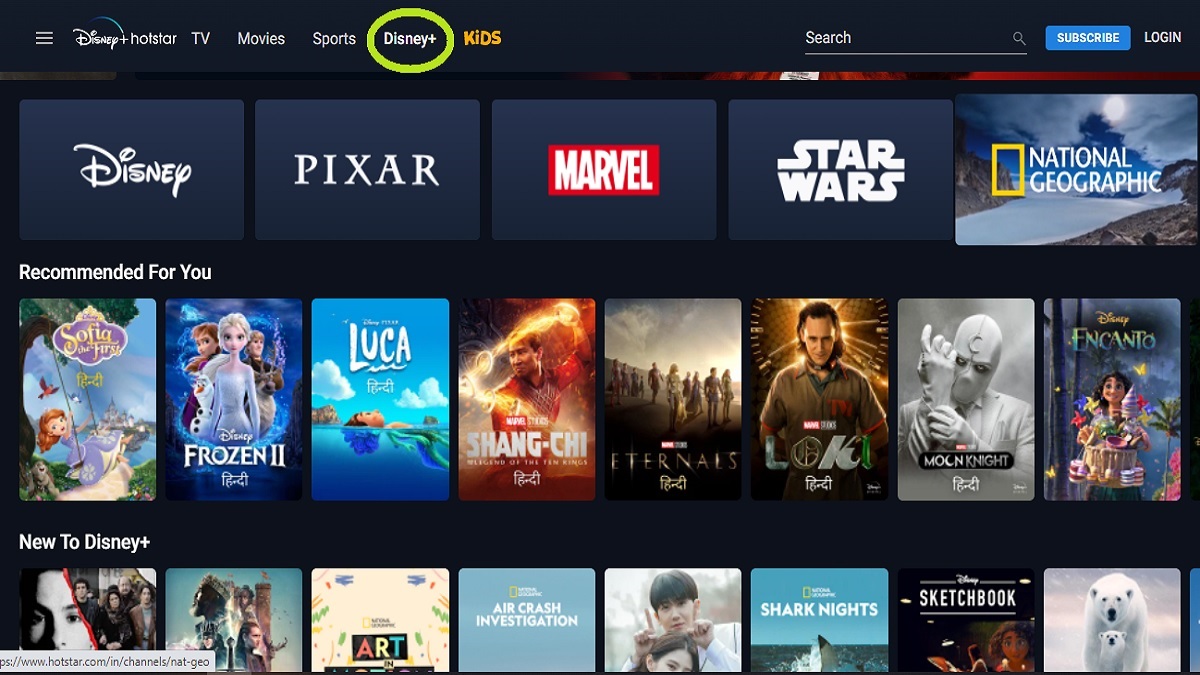 Another popular free live TV app that we'd recommend checking out is Disney+ Hotstar. It is considered one of the largest streaming services in India, where you get access to both free and paid streaming and live TV experience.
Available for both Android and iOS platforms, this app can be downloaded for free. Also, the free live TV version gives you access to a limited amount of content, which is enough to keep you occupied. From movie channels to sports channels, you can find pretty much anything on this platform.
Coming to the diversity of the content, Disney+ Hotstar doesn't disappoint. You can find comedy, romance, and even action on the platform. You can also find a range of documentaries and educational content on the platform, which is a bonus.
4. Voot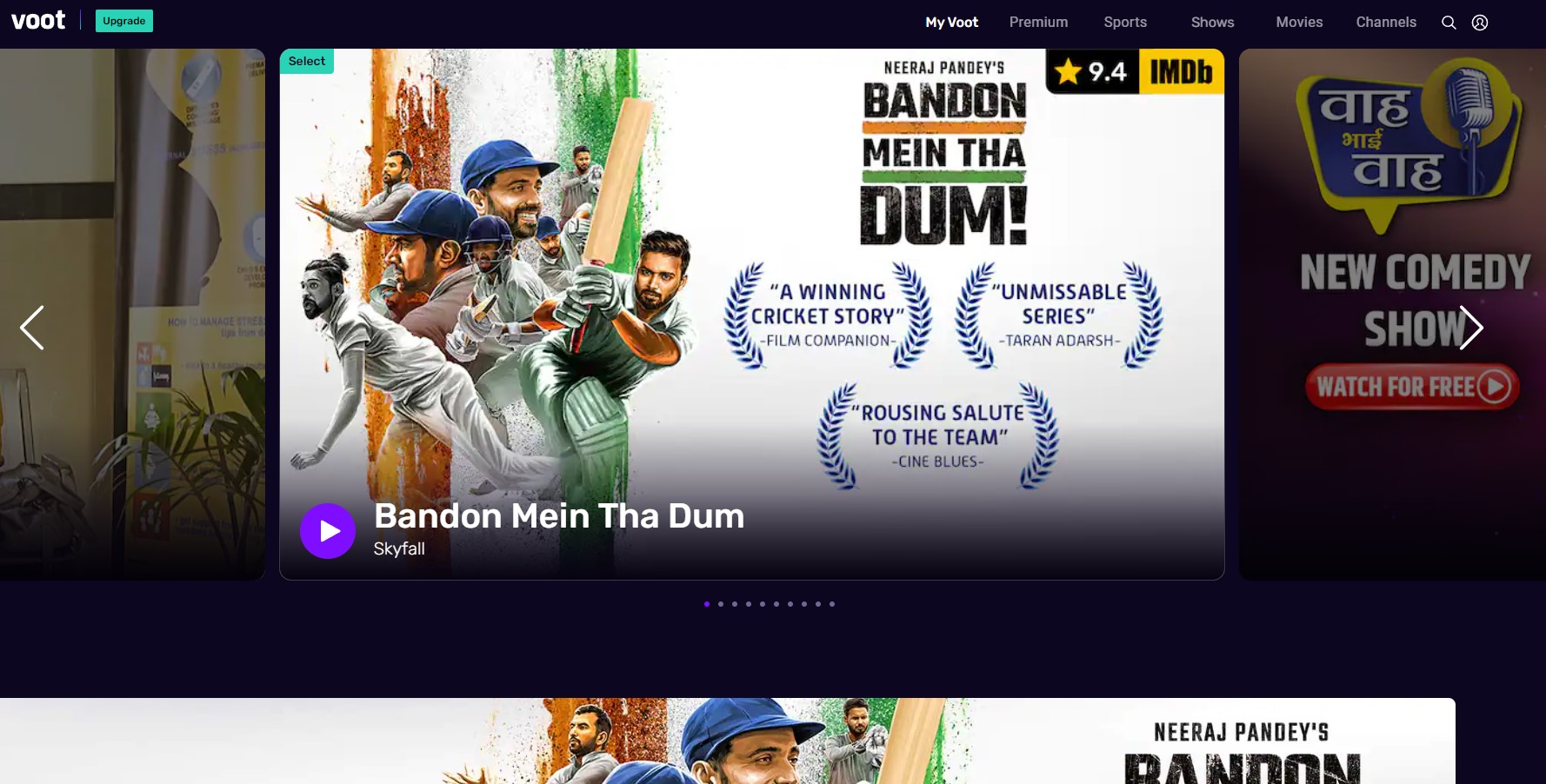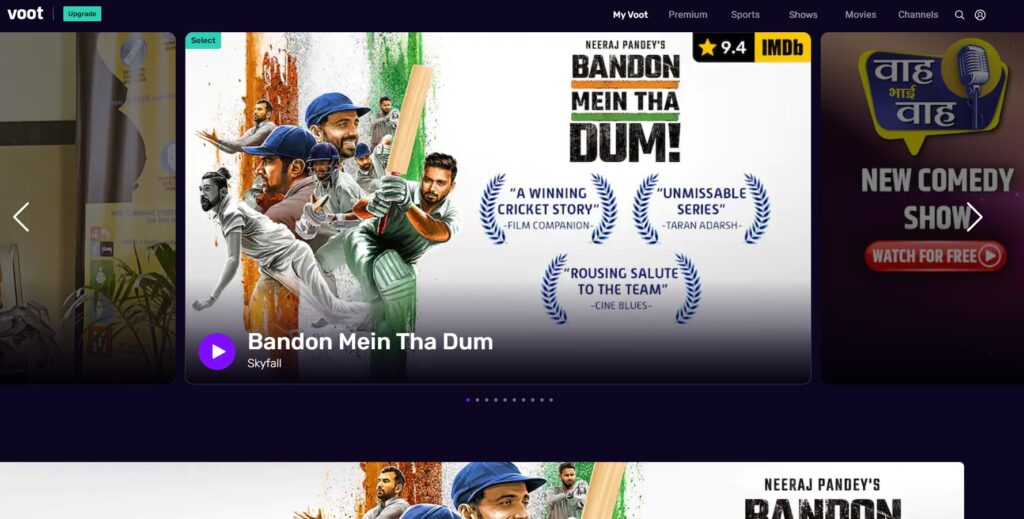 Although not the most popular streaming or live TV platform online, Voot does deserve a special mention in this list. It is primarily a subscription-based platform but the free version isn't bad either. The platform hosts 45+ live channels for free. 
However, if you want to access more content on the platform, we'd recommend upgrading to Voot Select, which is the premium version of the app. The free section on the platform hosts a variety of free live shows, which you can binge-watch to your heart's content.
Coming to the content, Voot hosts a variety of exclusive live TV shows that you won't find elsewhere. This means that if you don't have access to television but don't want to miss out on your favorite shows, we'd suggest you give this a go.
5. ukTVNow App
When it comes to the most popular live TV apps online, the ukTVNow App dominates the market. The app features 150+ channels, which allow you to watch your favorite content without any compromise at all.
What stands out in this app are the UI and the UX. Even if you aren't tech-savvy and don't have a lot of knowledge about using a live TV app, we can assure you that things won't be as difficult on this app.
The best thing about this app is that not only is it 100% free to download and install, but you also don't have to worry about any kinds of in-app purchases after downloading the app, which is pretty much a benefit you won't find elsewhere.
6. Zee5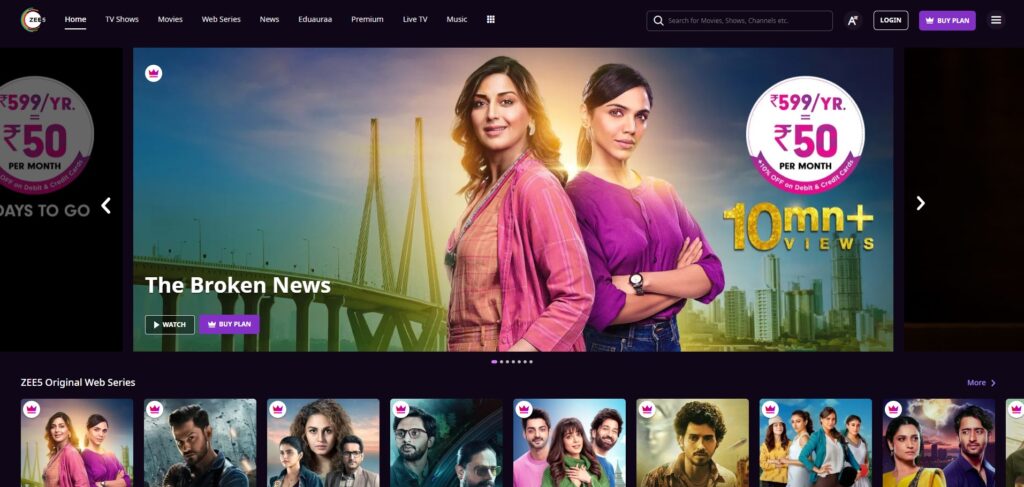 While we are on the topic of popular live TV applications online, Zee5 is another one that deserves special mention. It hosts all the popular Zee channels and a series of exclusive web series and movies that you can directly stream from the platform.
The platform has millions of downloads and averages 40 million live hours of video consumption by users, which is nothing short of impressive. You'd mostly find Indian live TV shows, so if you aim to explore Hollywood content, we'd recommend keeping your expectations low.
Coming to the quality of content, Zee5 offers subtitles for every show you watch, which comes in handy if you have a hard time understanding the language.
7. Airtel XSTREAM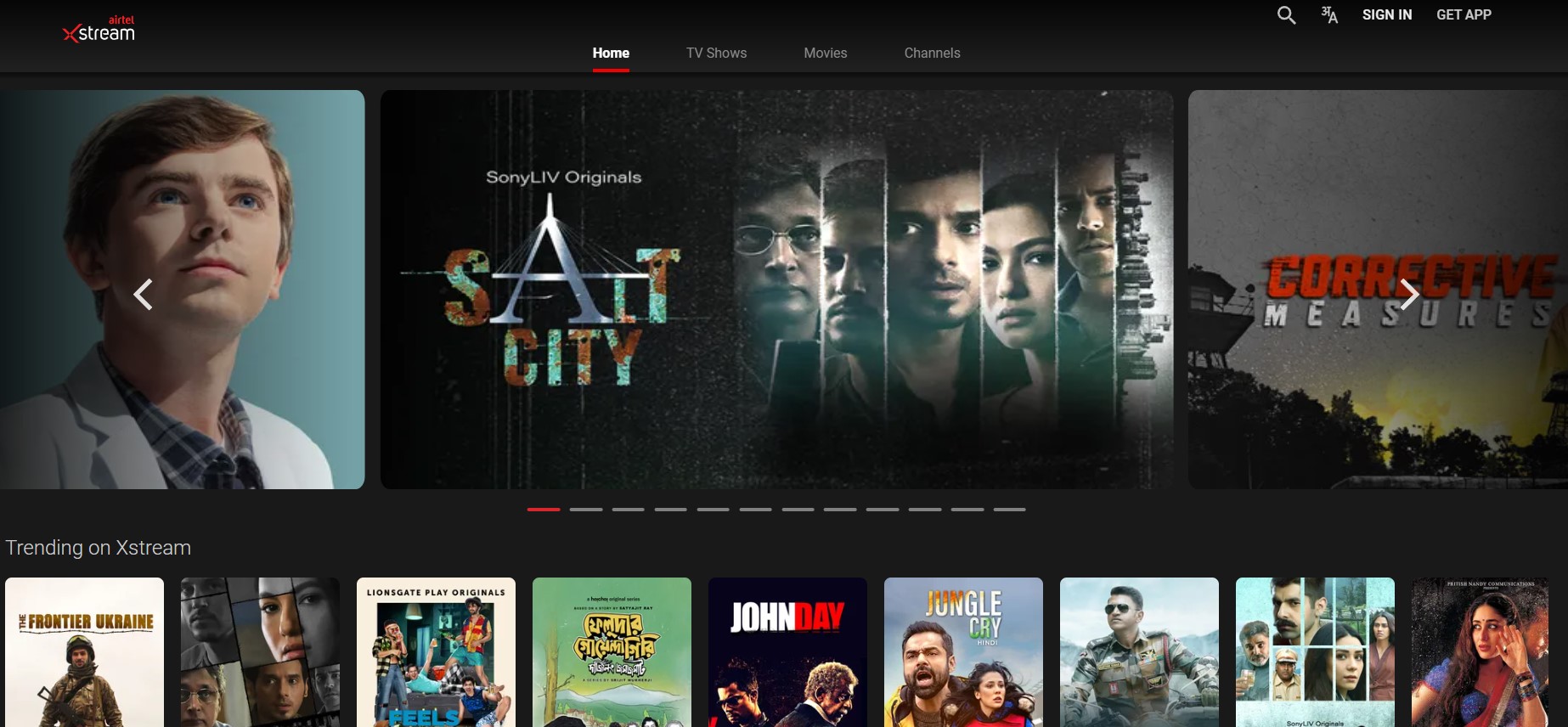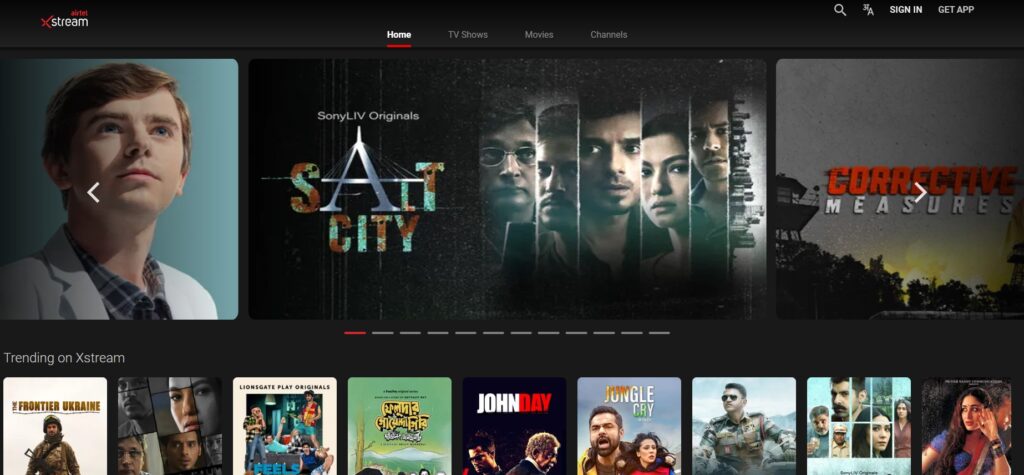 If you use an Airtel SIM card in India, we'd recommend checking out Airtel XSTREAM. This one is unlike anything else because it offers a unified platform where you can access all the top varieties of live TV channels.
Overall, the user interface of this platform is pretty great, meaning that you won't have to worry about the accessibility of the popular live TV channels. Besides that, it also provides easy access to popular streaming channels.
All the live TV channels and shows are available in HD resolution, so you won't have to compromise on the viewing experience at all. It also supports regional languages on the app.
8. Live Net TV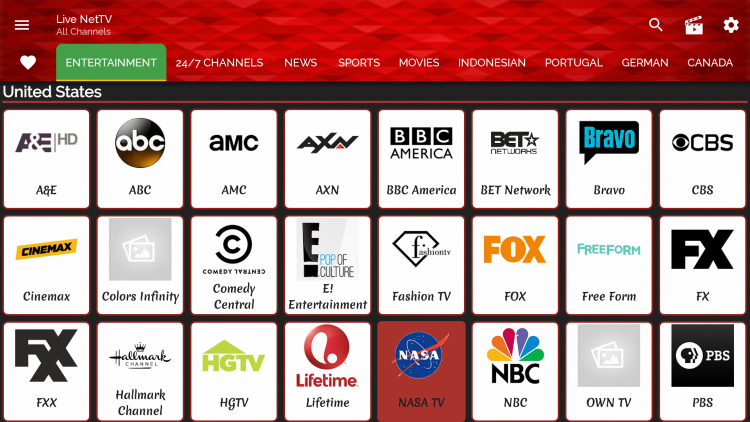 Another free live TV app that we'd personally recommend you check out is Live Net TV. This one has been around for quite some time now and offers users access to alternative links to watch a show of their show or stream a sports event in real-time.
The app has a very comprehensive user interface, which means that you won't have a hard time navigating through the app to find a TV show of your choice to watch. One unique feature of this app is its scheduling feature, which allows you to set alerts for a show that you want to stream.
Furthermore, there is a favorite tab, which allows you to save your movie of choice and binge-watch it later without any kind of compromise. The app also works great with external players, which is another benefit.
9. Sony LIV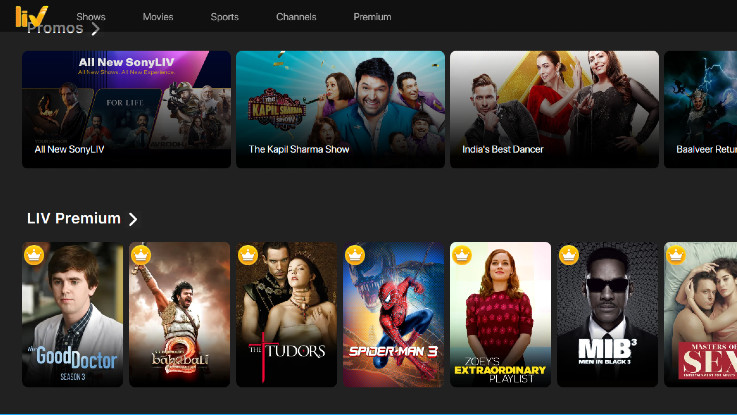 Sony LIV is another popular and comprehensive free live TV app that we'd recommend you check out. You can find a variety of free live TV programs on this app, which you normally would get to view on the television at home.
The app has a "Free Watch" section, where you can find all the content that's available for free. However, one thing that's very annoying about this app is that the free shows come with a lot of ads in between, which is nothing if not annoying.
You do have to sign up using a registered email ID, which is a bit of a hassle too. Overall, the free live TV section is limiting but enough to keep you entertained when everything else seems boring.
10. MX Player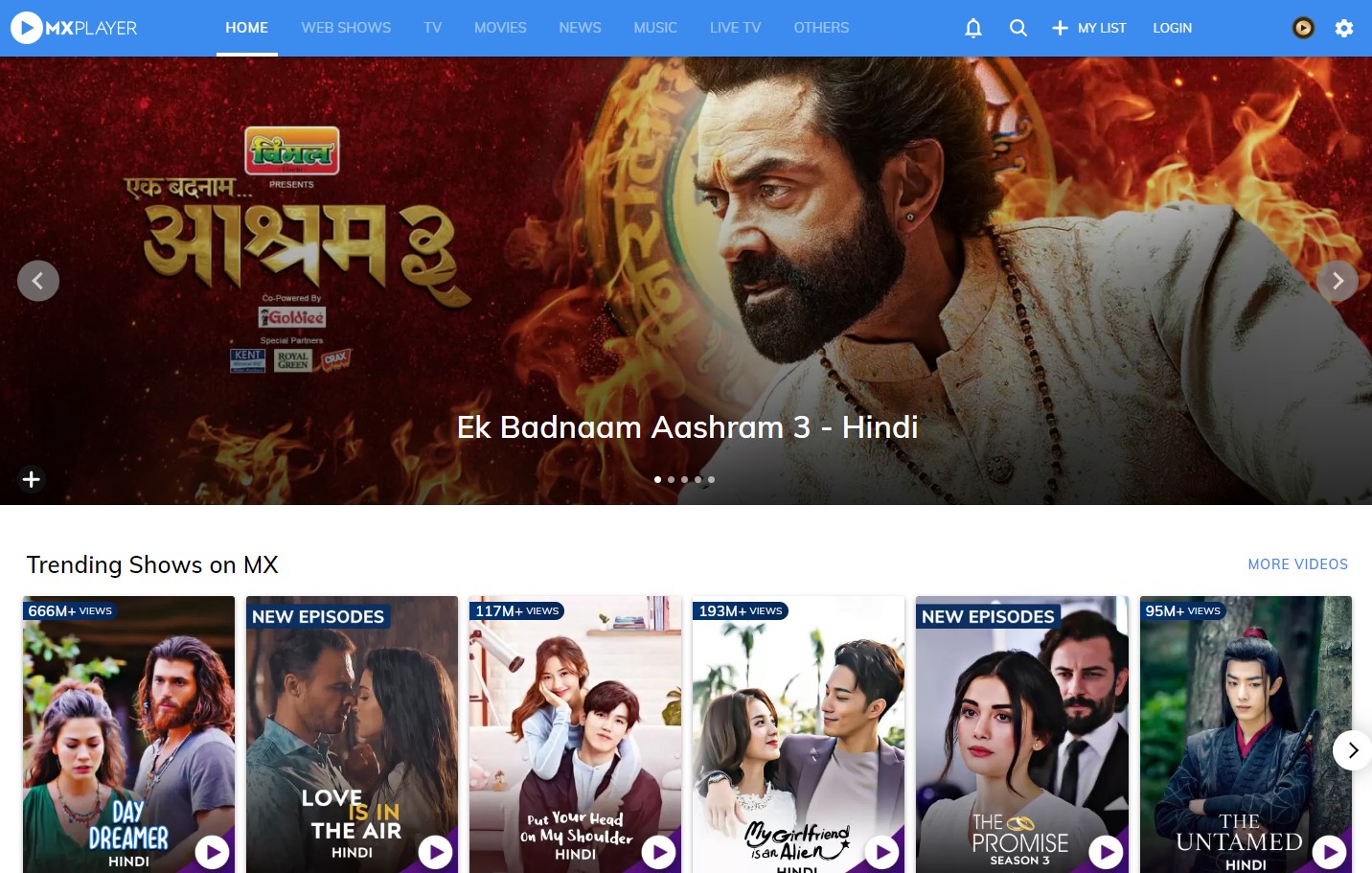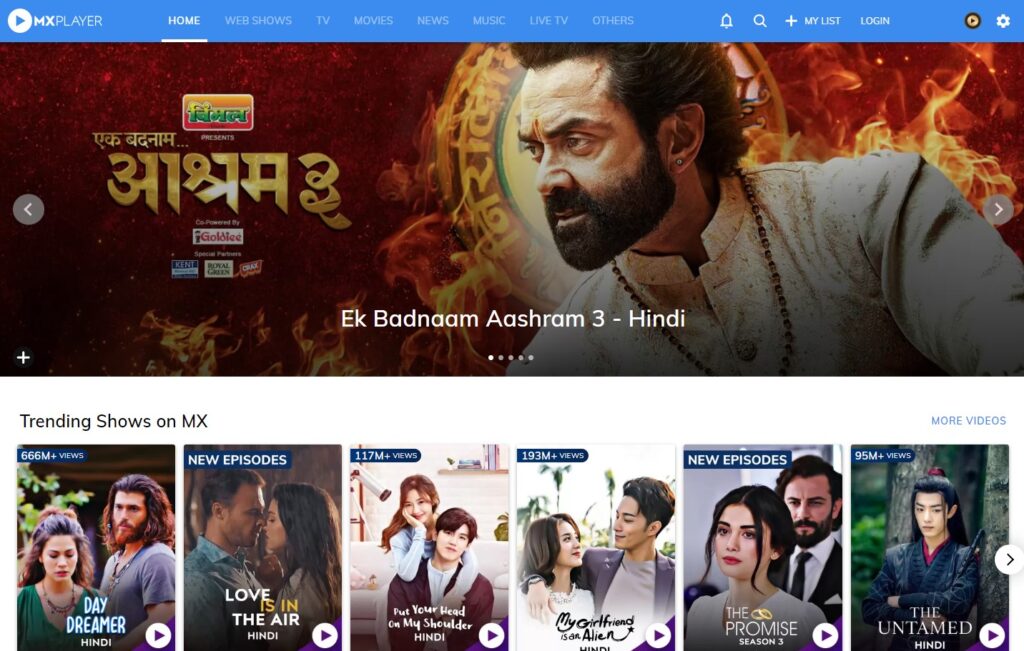 Last on the list of best free live TV apps is MX Player. This one has been around for quite some time now, offering users' access to the original content. You can find a lot of known live TV channels on the app, which is always a great way to catch up with the soaps and shows.
Besides live TV, the app also hosts exclusive web series and a variety of movies that you can download and binge-watch. The platform is known for hosting 20 different original shows in over 7 languages. 
The quality of the videos is beyond expectations. Everything is in HD quality, which means that you won't have to compromise on the visuals at all. All you have to do is tune in and get started with the shows that catch your attention.