Stores like Zara in 2023 That Deserve Equal Recognition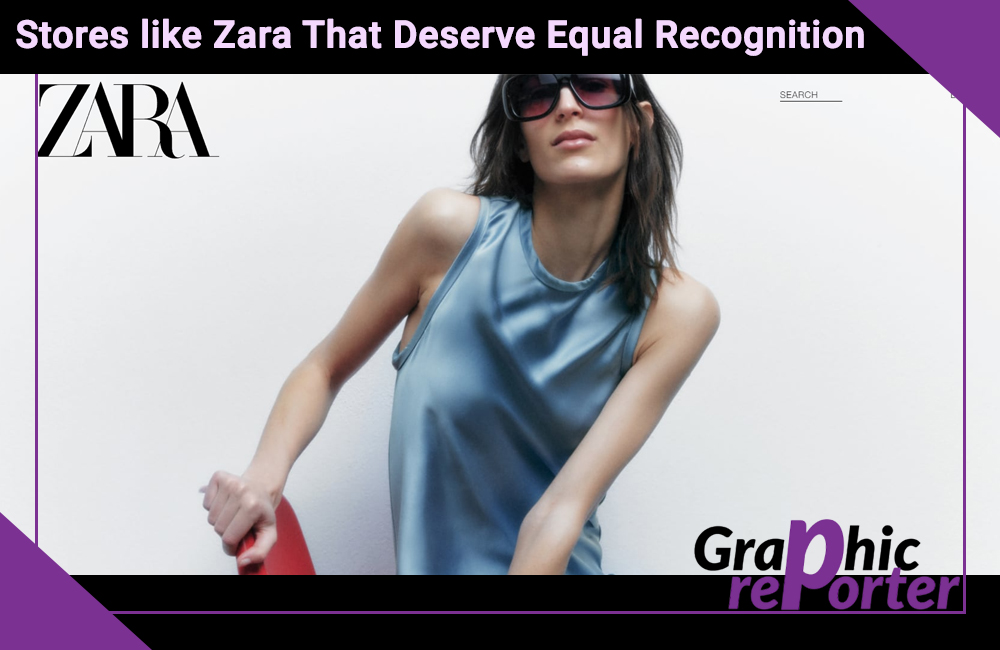 When it comes to trending and elegant fashion, Zara is a brand that doesn't await anyone's introduction. Available globally, Zara has stood out as a fashion protagonist in the market. But, despite the amazing response and popularity, we can't deny that Zara is a tad bit overhyped.
There are pretty unique and amazing pieces of clothing but they don't offer a lot of diversity and versatility in the fashion they boast. So, it isn't surprising that people are consistently looking for good alternatives to Zara.
You'd be surprised to know that several homegrown brands like Zara feature equally fashionable pieces with a promise of better sustainability. This article will walk you through a list of all the top Zara alternative stores that you should be checking out today.
What are the best stores like Zara?
Zara is a fashion statement and hosts a series of unique pieces but the pricing is often out of people's reach. If you are looking for stores that have similar clothing and accessories to Zara but on the affordable end, we have got your back.
Following are the top stores like Zara you can check out for a closet refresh:
1. Pixie Market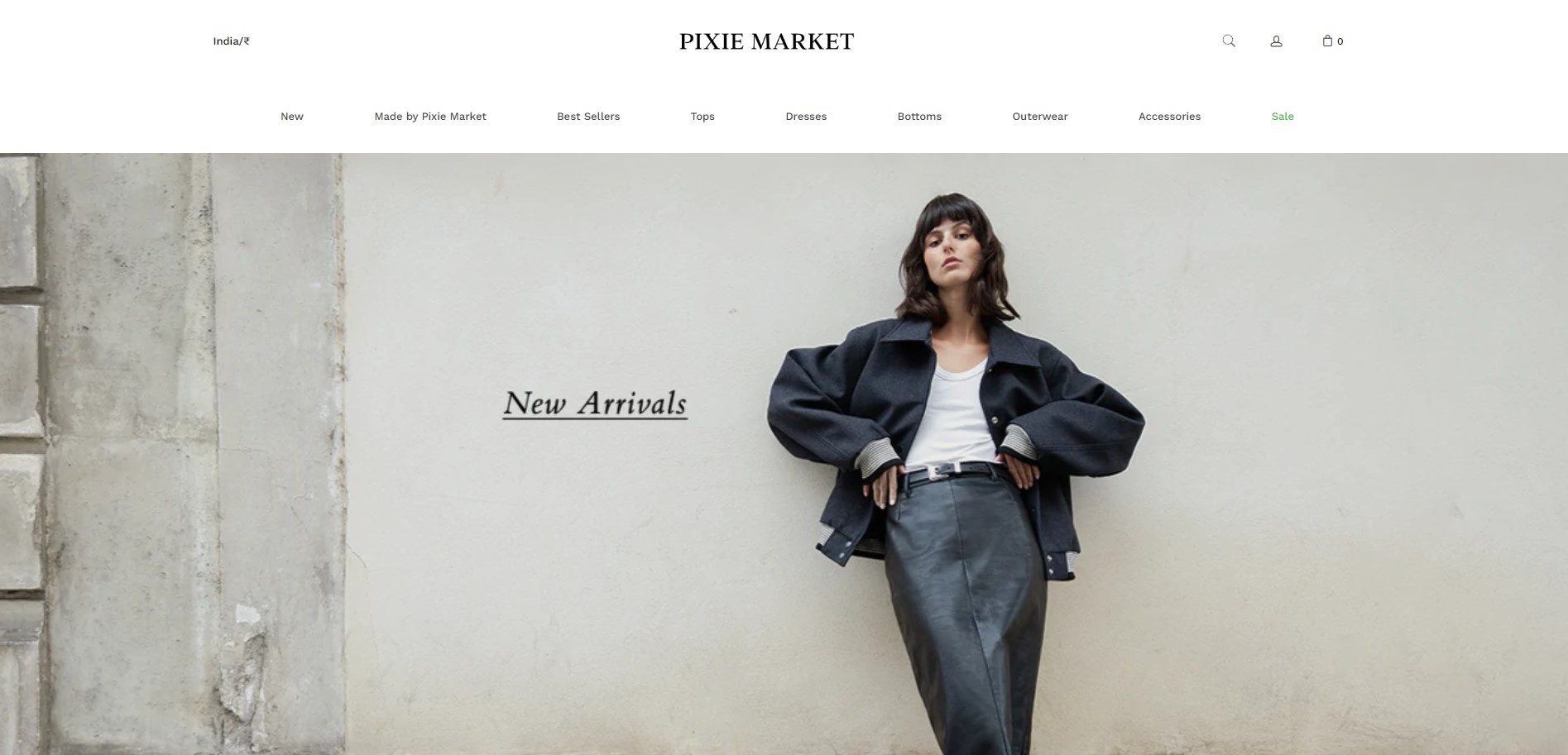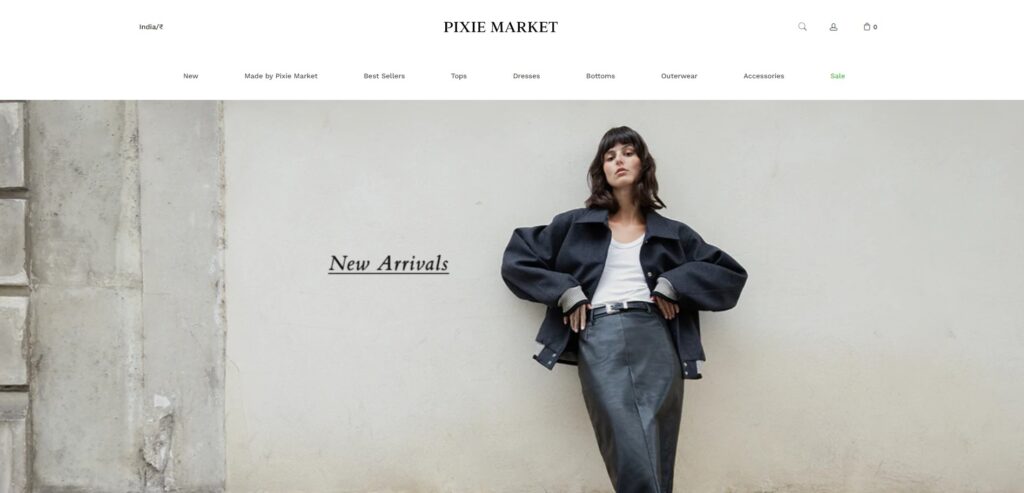 Amidst all the options available online, Pixie Market is an option that doesn't disappoint. What's great about this brand is its inclusivity and slow fashion. You don't get mass production of items but the good news is that the collection is refreshed with a few new items each week.
What makes this store stand out is the unique design elements and amazing quality of the fabric they sell. They could be more size-inclusive but then again, since we are talking about stores similar to Zara, we had to include Pixie Market in the list.
2. Everlane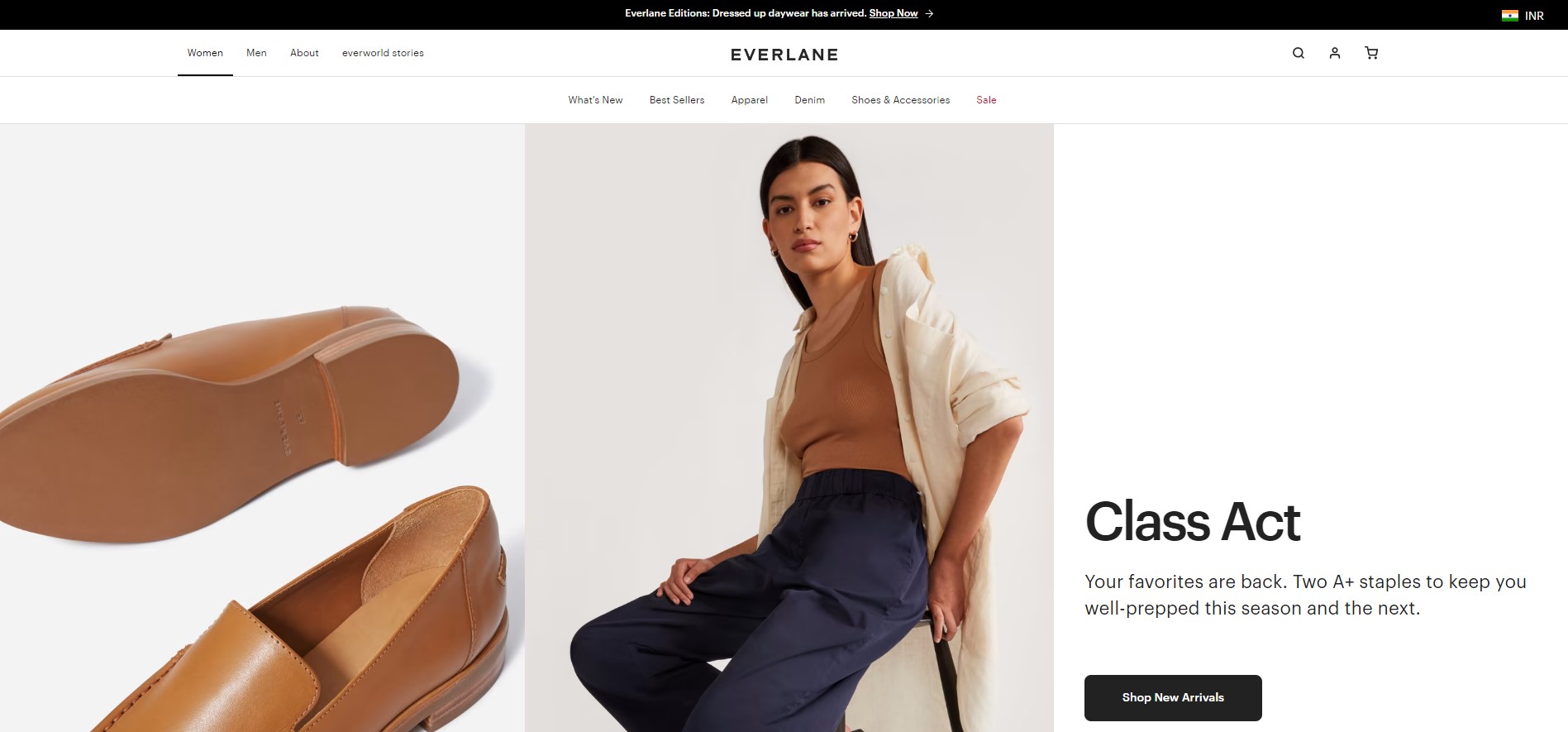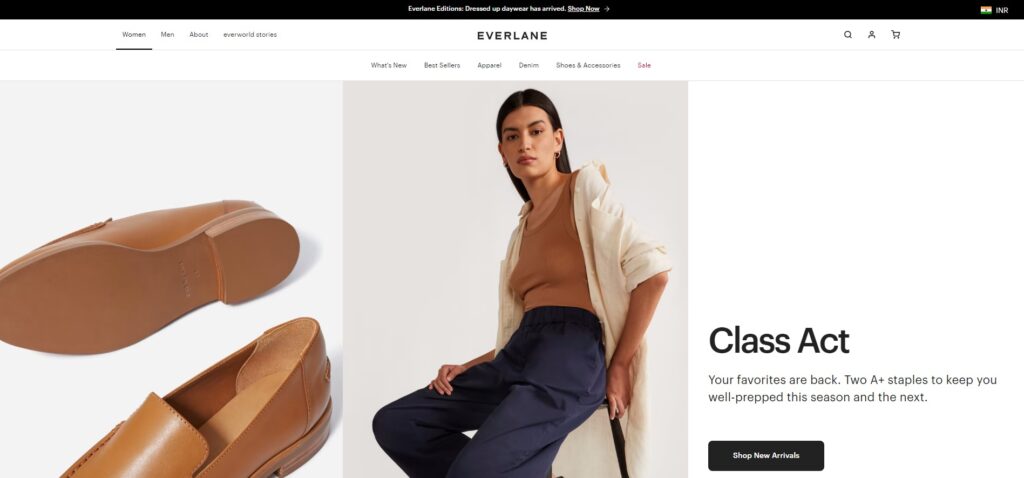 If you are passionate about the clothes available in Zara, Everlane is a brand that will not disappoint you at all. The brand is just as good as Zara, if not better. Instead of displaying an array of unwanted fashion items, Everlane focuses on fashion staples.
So, you can go around and find unique elements in the store, which you can pair with other items in your wardrobe. The practical pieces have a very chic and modern design, which makes this worth the time. Also, their size ranges between 00 to 16 or S to XXL, which again isn't the most size-inclusive but a pretty decent range, to begin with.
3. Aritzia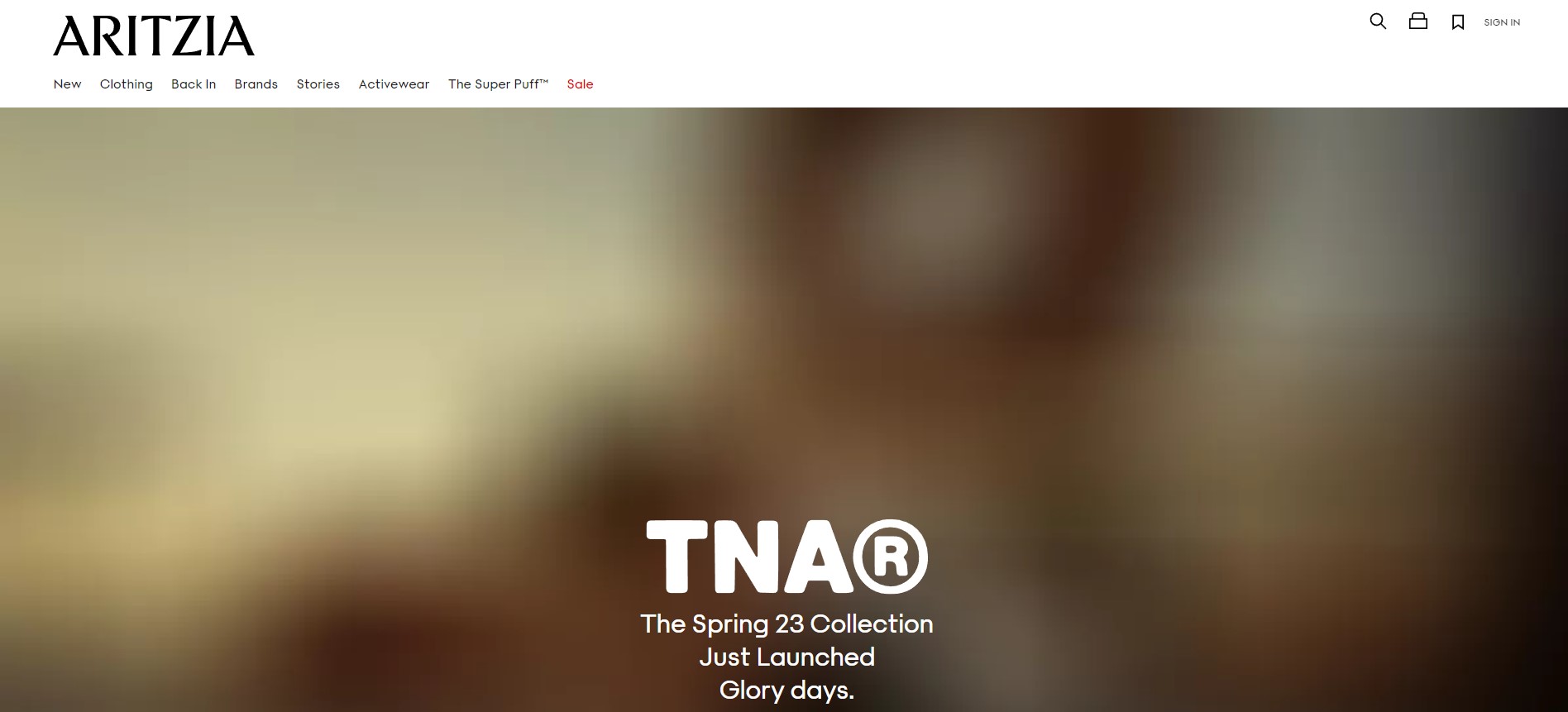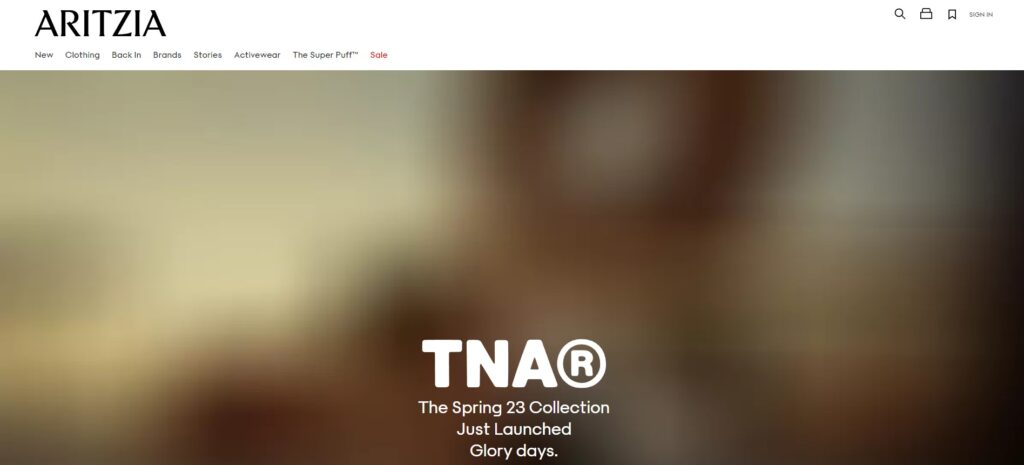 When it comes to Zara, you do not just pay for the brand, you pay because it marks a fashion statement with every piece you are wearing. That's the uniqueness of this particular brand. With Aritzia, you get to indulge in a similar take.
The website is known for hosting unique, one-of-a-kind, and high-quality pieces that will become a staple in your wardrobe. You might not find very rugged or over-the-top designs but that's the beauty of shopping at Aritzia, you get to buy timeless classics that you can dress up or down in multiple ways.
4. Cos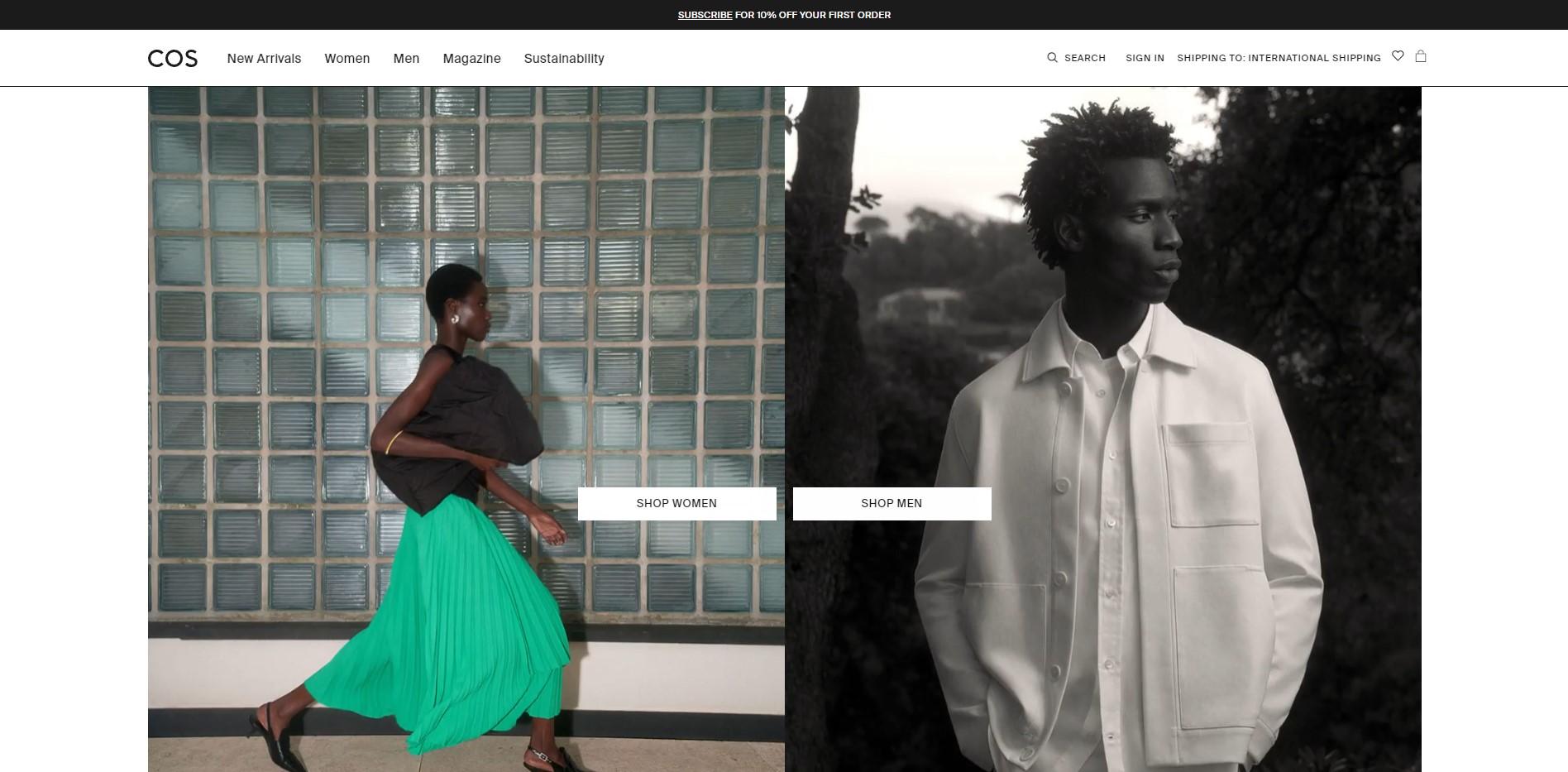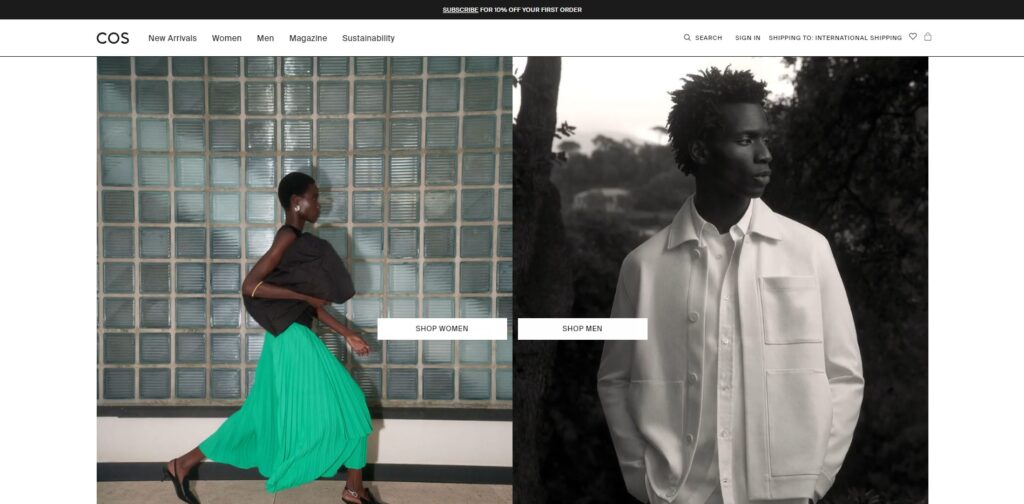 If you don't mind the high price range similar to Zara, we'd recommend checking out Cos. The brand is quite underrated but the individual pieces are pretty great. What makes this brand an even better choice than Zara is its sustainability. You won't have to compromise on the quality or design as well.
The diversity of choices in this store is pretty great too. From chic dresses to modern suits and trousers, you can find just about anything that your heart desires. The good thing is that while the platform hosts pretty expensive pieces, you can find affordable options too. They also offer good deals and discounts throughout the year.
5. Eloquii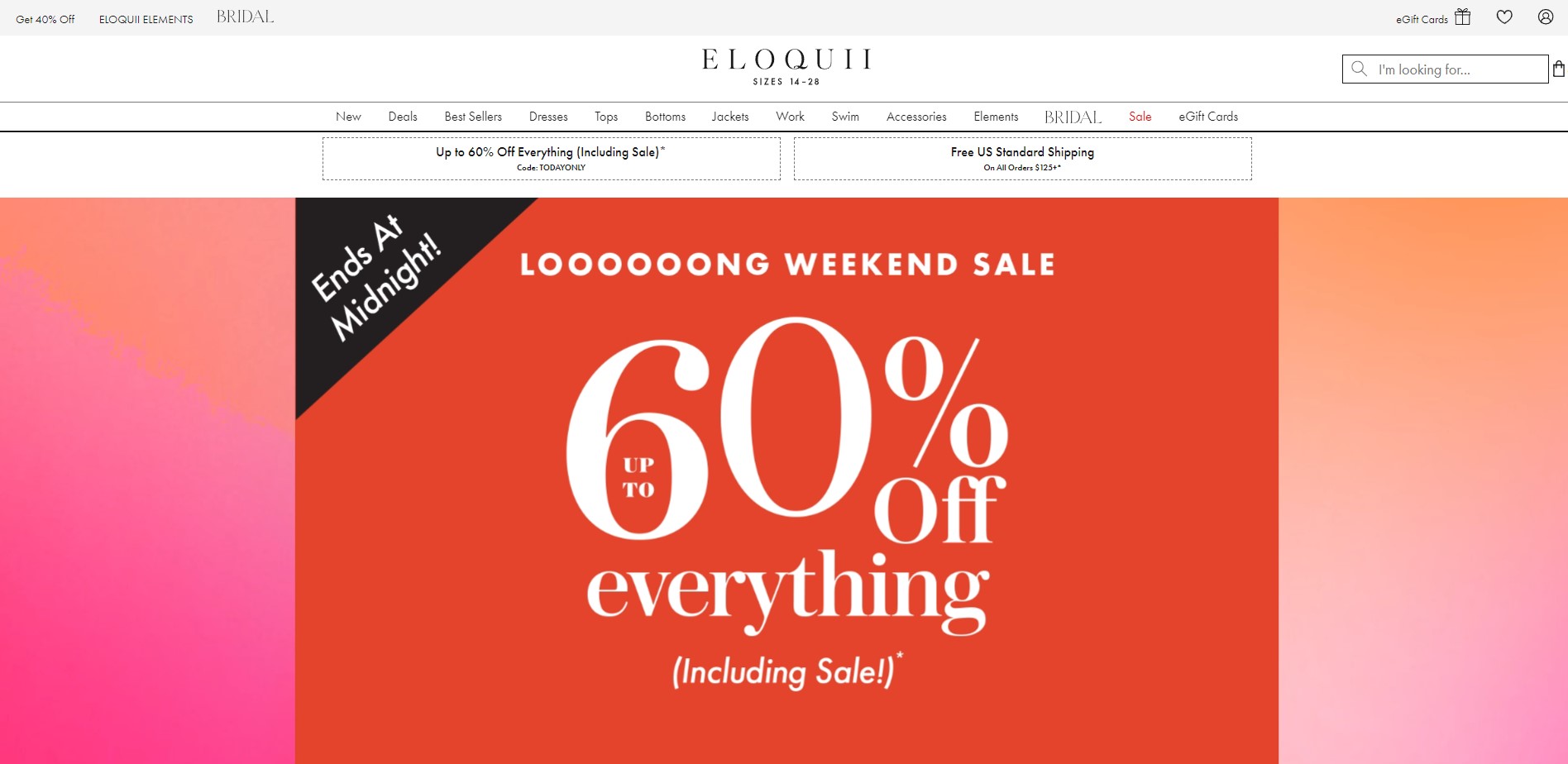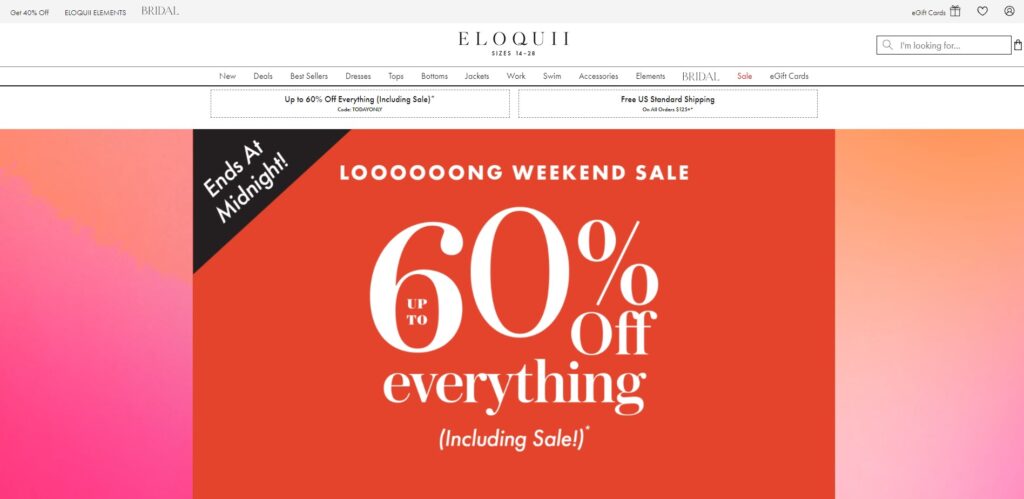 If you have shopped from Zara or been at their store ever, you probably know by now that Zara isn't size inclusive. The size range is pretty bad, not catering to plus-size consumers. The maximum they go in dresses is until L, which makes it not inclusive to the needs of other consumers.
That's where a brand like Eloquii steps in. Eloquii is hands down the best alternative to Zara if you are looking for better size inclusivity and similar fashion pieces. The extended size options with inclusive and sized models on their website are a breath of fresh air.
6. Mango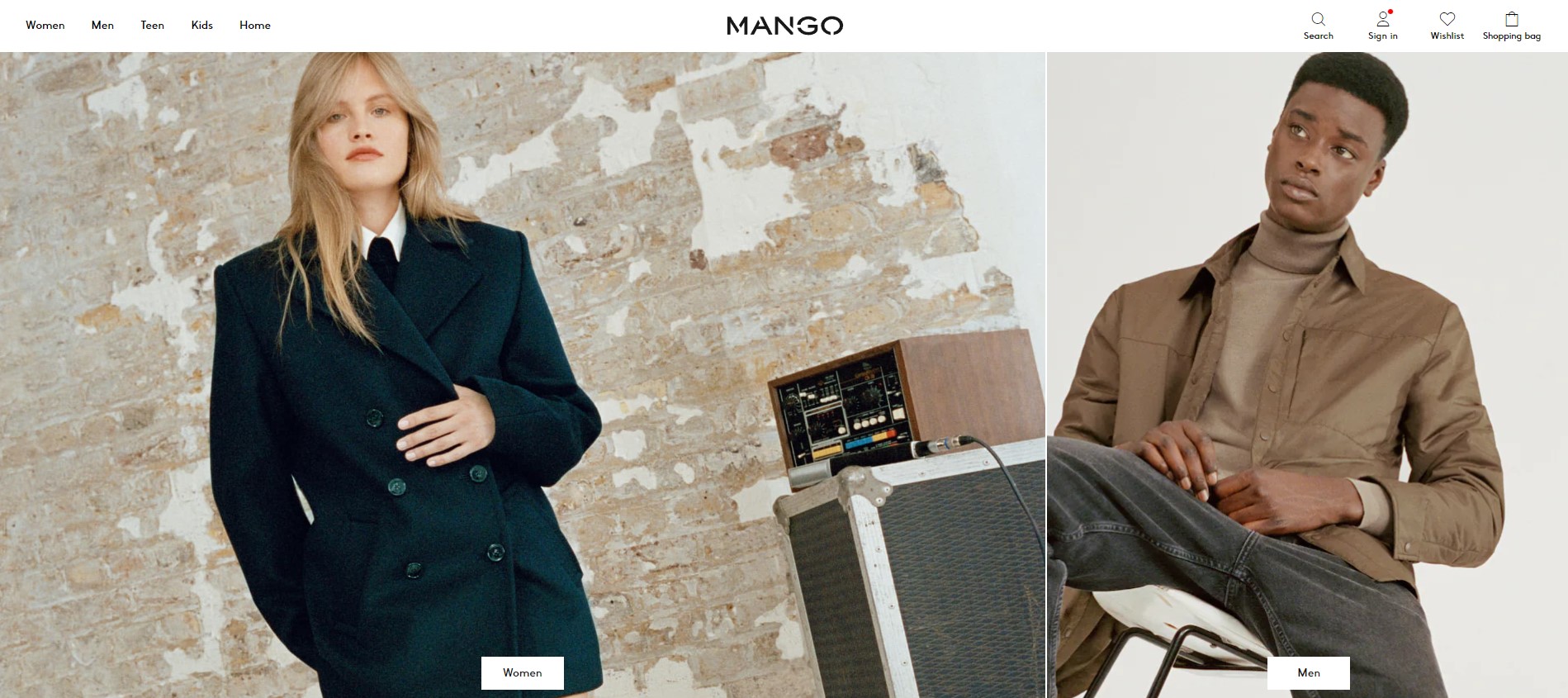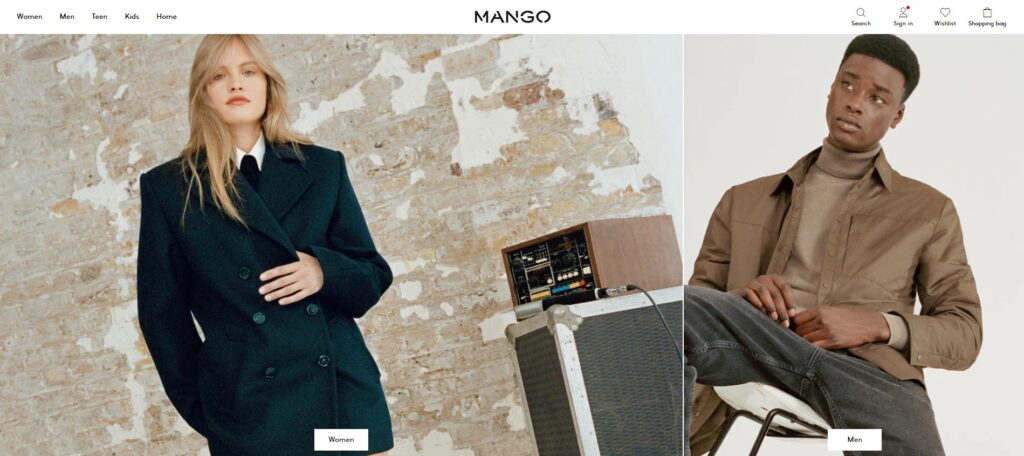 An equally eclectic website, Mango is hands down one of the best retailers that you can put to the test against Zara. The collection of this brand is pretty similar to Zara, especially with the trendy pieces that you find on their website. The effortless designs and classic staples make this a public favorite.
The size range in Mango is pretty impressive, especially because they go from size 2-10 and then 12-22 in the plus size range, which isn't that bad. Also, the price range is pretty accommodating. Not every piece is expensive and priced at $200. Instead, you can find pieces that are quite cheap and under $10 as well.
7. ASOS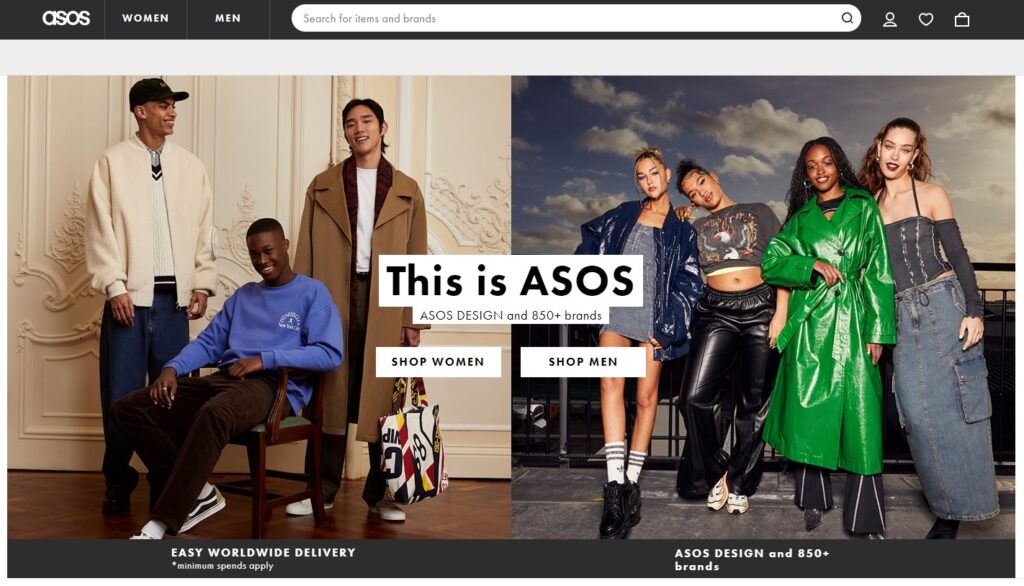 When talking about Zara alternatives, there's no way we could miss out on mentioning ASOS in the list. It is a public favorite, despite the slightly higher price point. This is perfect for individuals who want to look chic in designer items but don't want to pay the hefty price.
The in-house brands on ASOS are quite promising and not to mention that they keep switching up their collection so you aren't stuck with the same two items from time to time. The trendy pieces available on ASOS are a lot similar to what you get in Zara but more affordable.
8. H&M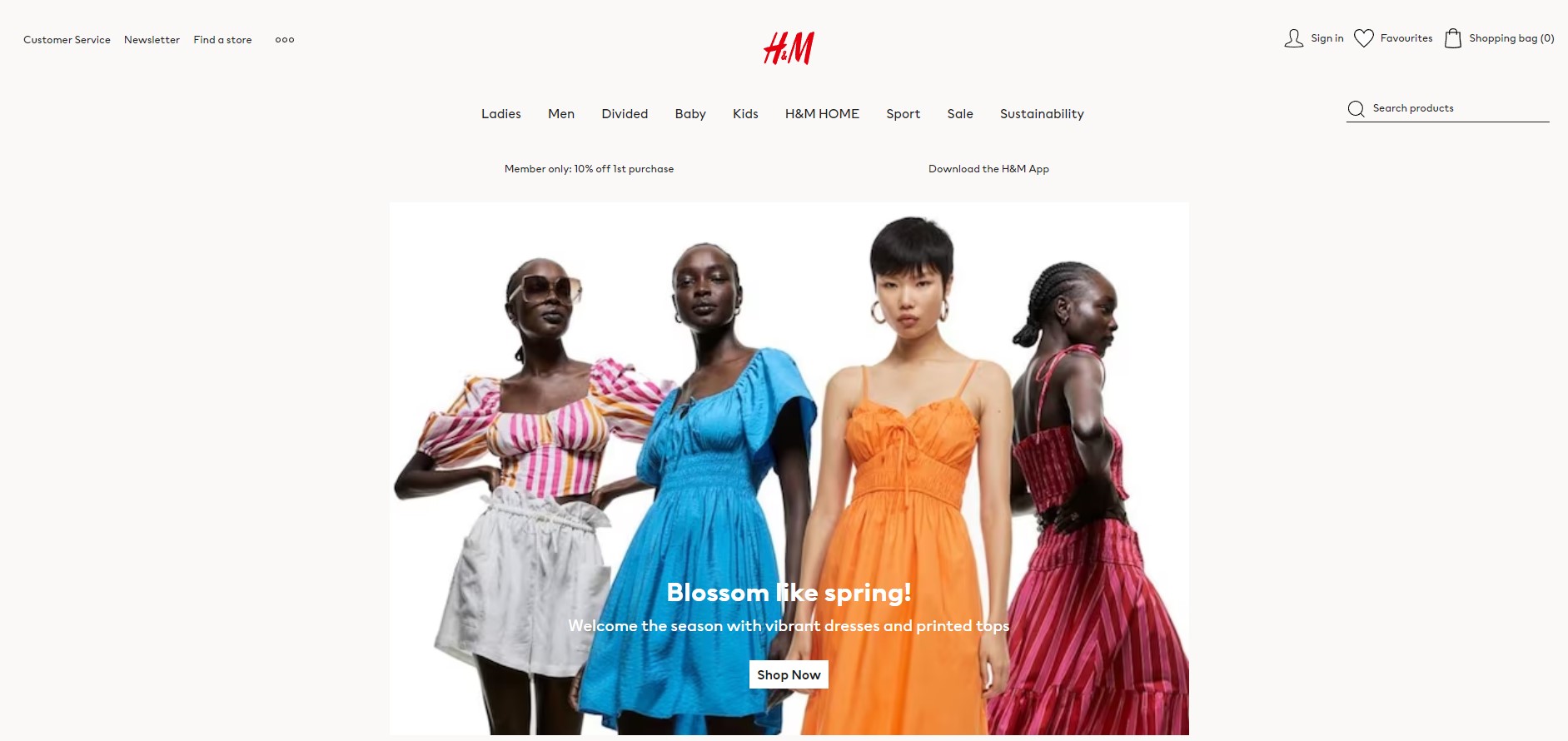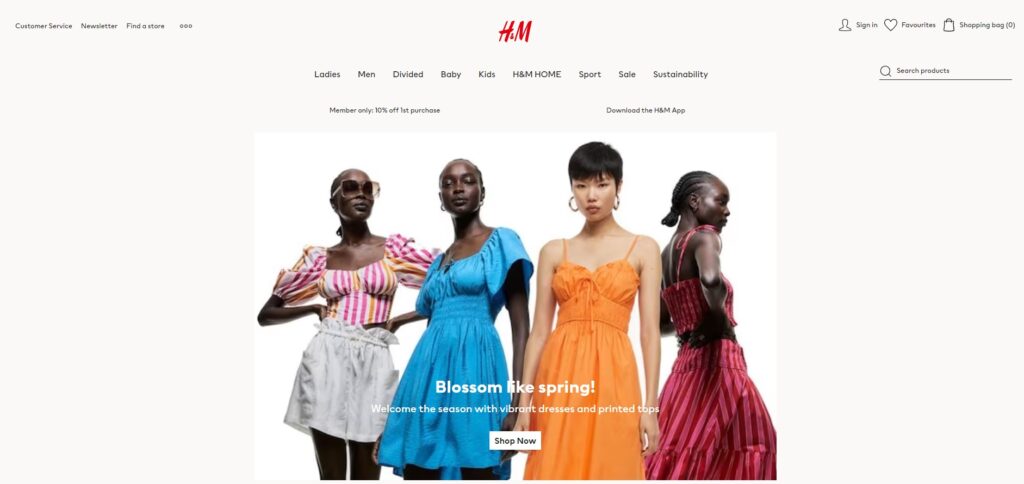 When it comes to fast-fashion and trendy clothing, no one does it better than H&M. The brand has been around for quite some time now, offering people of varying age access to trendy and modern pieces of clothing. The diversity in the collection is quite promising.
What makes H&M fun and exciting is the fact that they include trending clothing items on a budget. You won't have to worry about spending a hand and leg just to be able to afford the items. Also, they cater to men, women, and even kids' fashion. So, you can pretty much find anything that you'd normally seek at Zara.
9. Madewell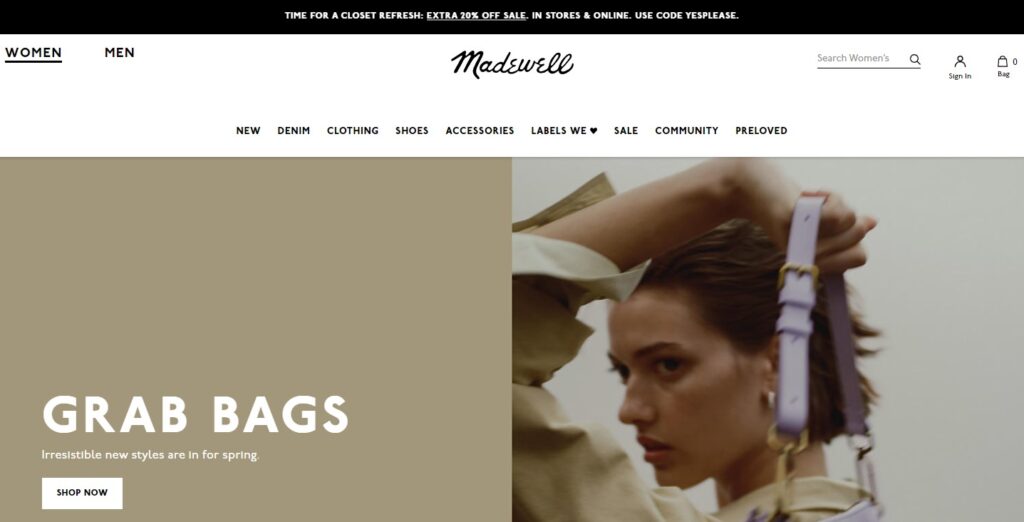 True to its name, Madewell has a collection that's very similar to Zara. You get to explore unique statement pieces that are fun to play around with. What makes it such a popular option is the extensive choice of items at an affordable price range.
The collection is very inclusive and has staple and unique designs that will make a timeless inclusion in your wardrobe. You won't regret paying for the items, especially if you are worried about the quality and strength of the fabric. The size inclusivity isn't that great though.
10. & Other Stories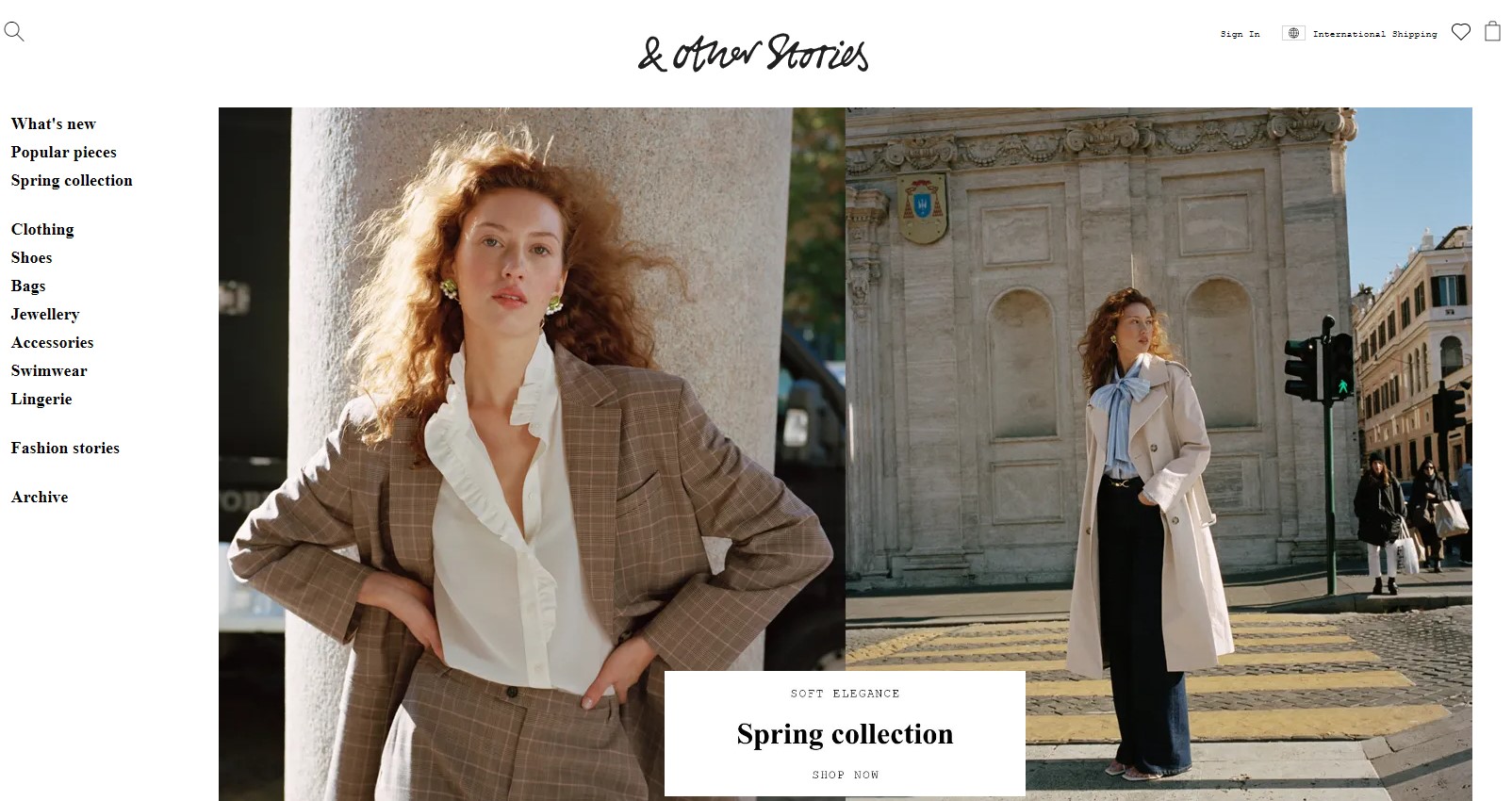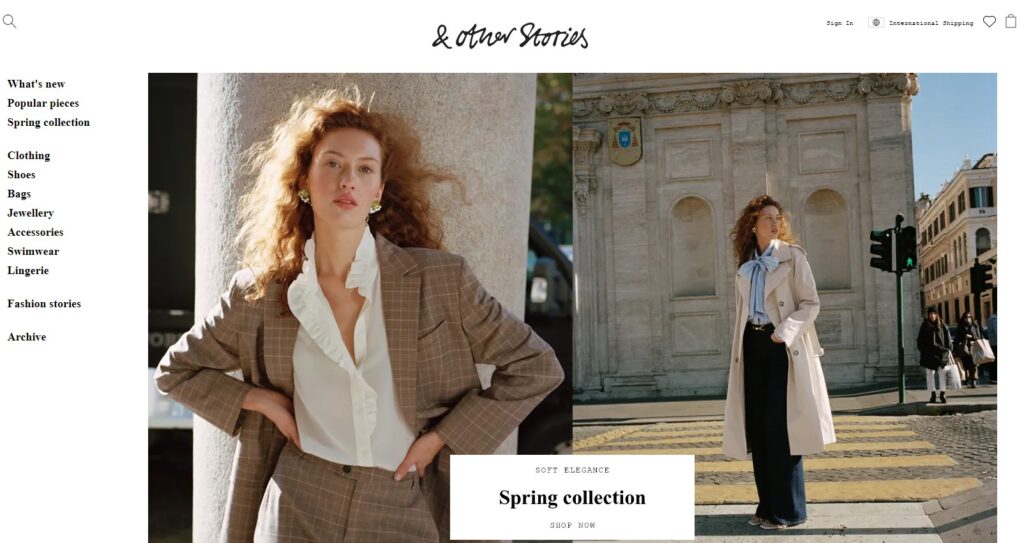 90% chances are that you haven't heard of this brand or this store before in your life and that's justified because of how underrated the brand is. The brand is a sister label of H&M, so you know for a fact that their collection won't be a disappointment at all.
What makes this brand stand out is its subtle design and minimal elements. Nothing is too bright or vivid on this website. Instead, you get to play around with neutral colors, pastels, timeless designs, and inclusive sizing. Their co-ord sets are a popular staple, so we'd recommend you check those out.
11. Oak and Fort
Next up on the list of the best stores like Zara, we have Oak and Fort. The sophisticated designs with minimalism in the pieces make it stand out from the rest. Also, the diversity of fashion in this brand is quite enticing. You get to explore your choices between everyday casuals and more office-friendly or official fashion pieces.
The size inclusivity in the brand is disappointing since they only go up to size 14. So, if you are a plus-sized consumer, you might not find pieces that suit and blend with your body type. The good news is that their items are not unreasonably priced.
12. Frank and Oak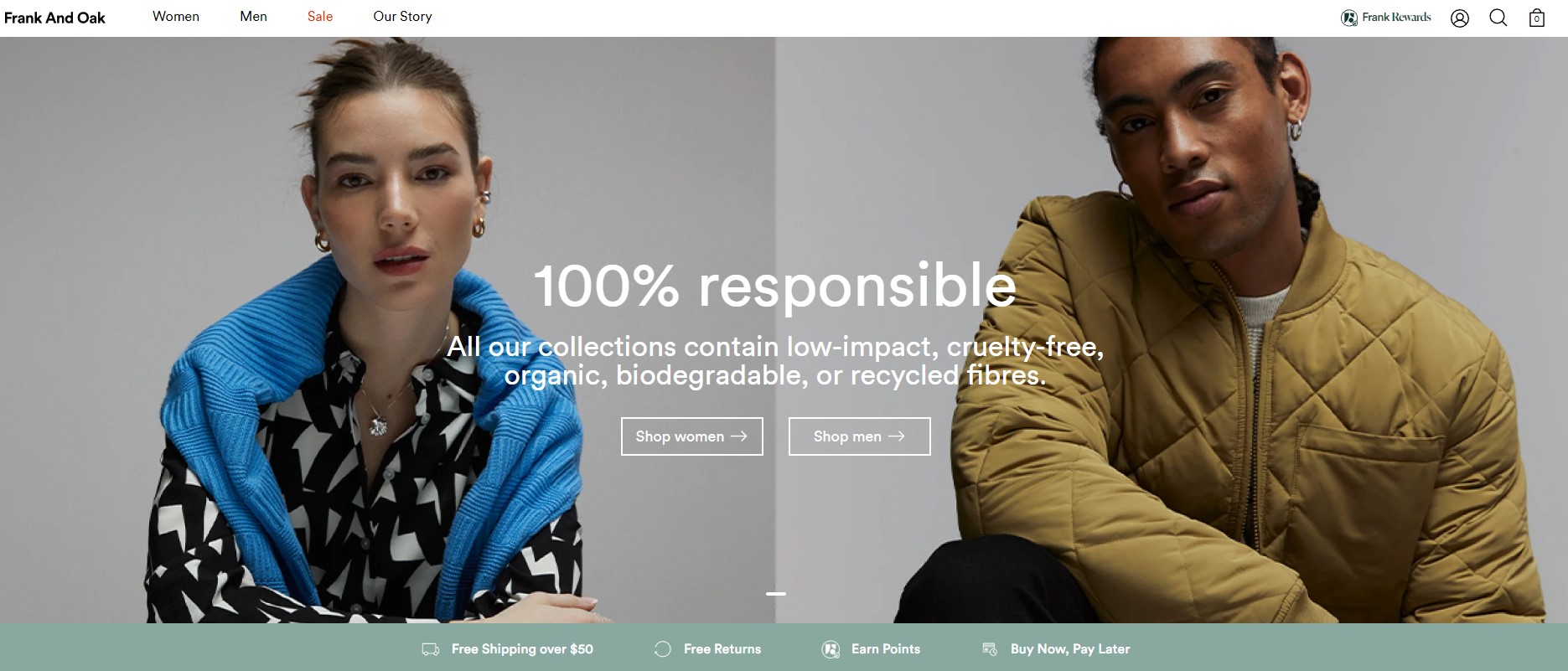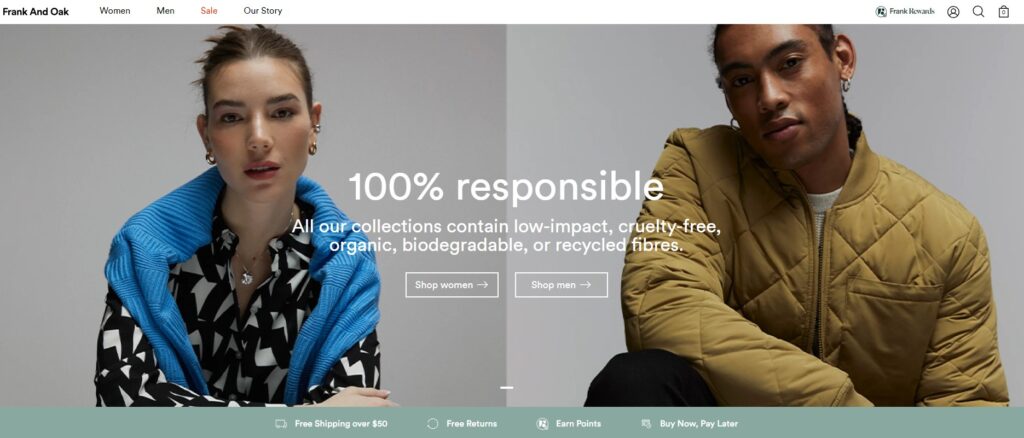 If you are particularly a big fan of minimalistic pieces on Zara, Frank, and Oak is another staple brand that you can check out. The products available in this brand prioritize comfort, so the quality of the fabric is pretty amazing.
The price range is pretty affordable and doesn't go beyond $150, which is great. However, their sizes range between XS to XL, which means that it is still missing out on a lot of other sizes on either side of the chart. 
Conclusion
And, with that, we come to the end of this article. If you are looking for similar stores like Zara, these are some of the best options you can check out. Most of them have a pretty similar product range and price point, so you aren't missing out. We have also tried to include options that are more affordable for your benefit.