Top Time Management Apps for iOS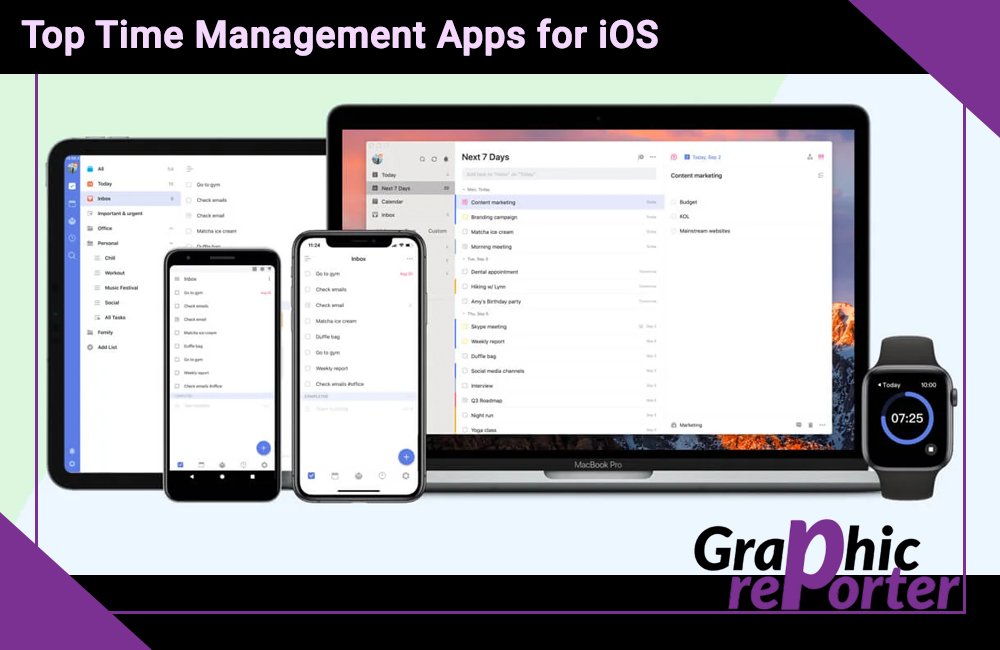 It can be easy to feel overwhelmed by the endless to-do lists, shopping lists, calendars, meetings, and schedules in our lives, especially if these are just in our minds. With our smart devices and phones able to do pretty much anything we ask, time management apps have become a great way to track all our happenings in one place easily. Reach your goals more quickly and save yourself time using an IOS app.
Time management apps can be great for people from all walks of life, from those who need to assign employees different tasks to parents who need to manage their family's life. If you need it, there is an app out there for you. We've compiled a list to find the best time management app to help you feel more organized in your day-to-day living.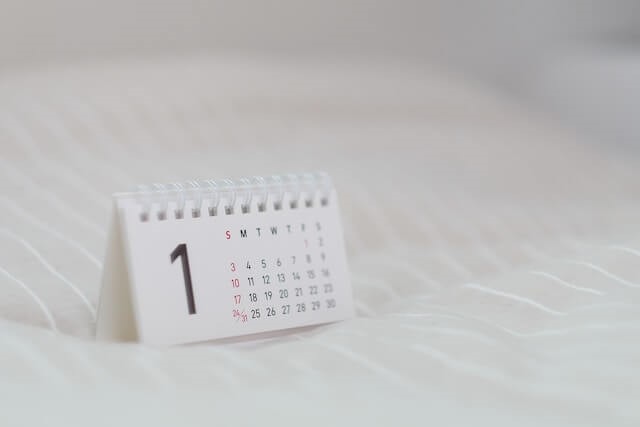 Trello
The Trello project management tool can help you quickly manage tasks and projects at a glance – especially if you work with others. The goal of Trello is to facilitate collaboration between teams by allowing them to view and assign tasks to one another.
Trello is visually appealing for the user with its color-coding, avatars, and taskbars that can show you exactly what everyone is working on. This allows you to keep track of what everyone is doing without delving into sub-pages of each project, although you can do that too if you wish.
A free version is available with an extensive list of features, including unlimited storage. If you pay monthly for a subscription, you get more features, such as calendars and dashboards. You can also receive a discount per user if you buy on an enterprise scale – 5,000+ users.
Many companies already use apps such as eBay and Fender. Trello can work with a wide range of projects and teams, all syncing between mobile, web, and desktop apps.
Toggl Track
At its essence, Toggl Track is time-tracking software, but with the addition of new features and integrations with other Toggl umbrella products, it serves as much more than that. Toggl Track allows you to track your time on tasks and run reports to monitor what you spend most of your time on, helping you streamline your efficiency.
You can also plan sections of your day using the calendar function, which means you won't double-book yourself. You can also run reports to make monthly invoicing more manageable. If your team is larger, you can use this service to know what everyone is working on and the estimated time they have left to complete the project.
There are varying pricing tiers, from a free version that allows five users in a team to $18 per user for teams on a larger scale. The great thing is how easy it is to integrate this app into other useful apps, such as Asana and Gmail. Your current tools will be elevated to the next level using Toggl Track. Users have also commented on how much they love the seamless sync across varying devices, no matter the software. Toggl Track is compatible with Android, iOS, macOS, and Windows. There are also plug-ins available on Firefox and Google Chrome.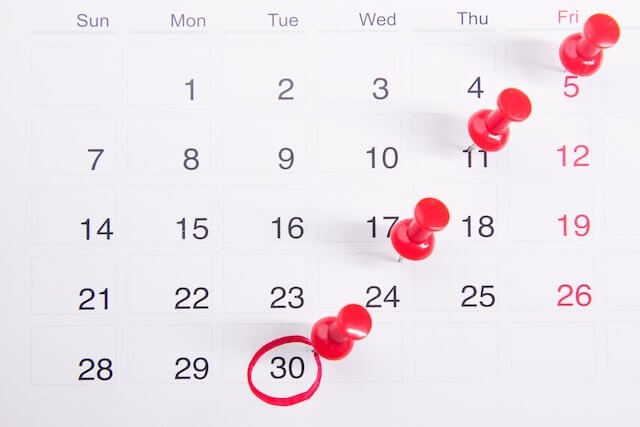 Todoist
Todoist is one of the most popular time management apps and for good reason. Initially developed in 2007, this app is possibly the most comprehensive available in your app store. It has a wide range of features that have been developed and improved over the past 16 years and continues to keep the user base in mind.
Todoist provides features for personal and professional use, making it one of the best due to its accessibility. Whether organizing your personal goals or taking steps to launch your new business, Todoist can help you. Tasks can be created (and subtasks can be delegated) and viewed at a glance, reducing the time required to prioritize and communicate.
There is a free version, but the features are limited, so the $4 upgrade is needed for many users. With Todoist, you can seamlessly transfer tasks between your phone and computer, regardless of your platform, from iOS to Android, macOS to Windows.
Calendar
If life feels like one big meeting, Calendar is a great app that can open your eyes to where you spend most of your time. Calendar is more than just a place where all your appointments are placed. It also offers analytics, making it simple to see how much time you spend in meetings, the office, and much more. Depending on your goals, you can adjust your time to fit.
Calendar is the perfect app for those who want all their meetings and appointments in one place, although the analytics truly sets this app apart from the rest. Locations can also be added with people to track, meaning you will know what you're doing and when, where, and with whom those meetings will occur.
Calendar is an app that caters more toward professional use and allows you to see when various team members have free time and are available to meet. Users have said that it is easy to get started with the app and integrate it into pre-existing workflows. The free trial period is worth the risk, especially knowing that the monthly cost is the most expensive on our list at $24.
TimeTree
TimeTree notes that one of its goals was to combine every calendar you use – walls, work, and social – into a single time management application. Calendar sharing makes it easy for you to keep track of important events with friends, family, and coworkers.
Memos replace the pen-and-paper to-do list with the added functionality of a calendar, so you always have a place to keep track of the things you need to accomplish. Family members who live in multiple households note this is incredibly convenient for managing their children's schedules.
Whether on the go or at your desk, you can add events and see what events are coming up with this free app. It is compatible with iOS and Android devices, desktops, and web browsers. Since it's free, everyone can use the app, making it easier to keep track of everything.