The Most Convenient Slideshow Apps and Tools To Try in 2023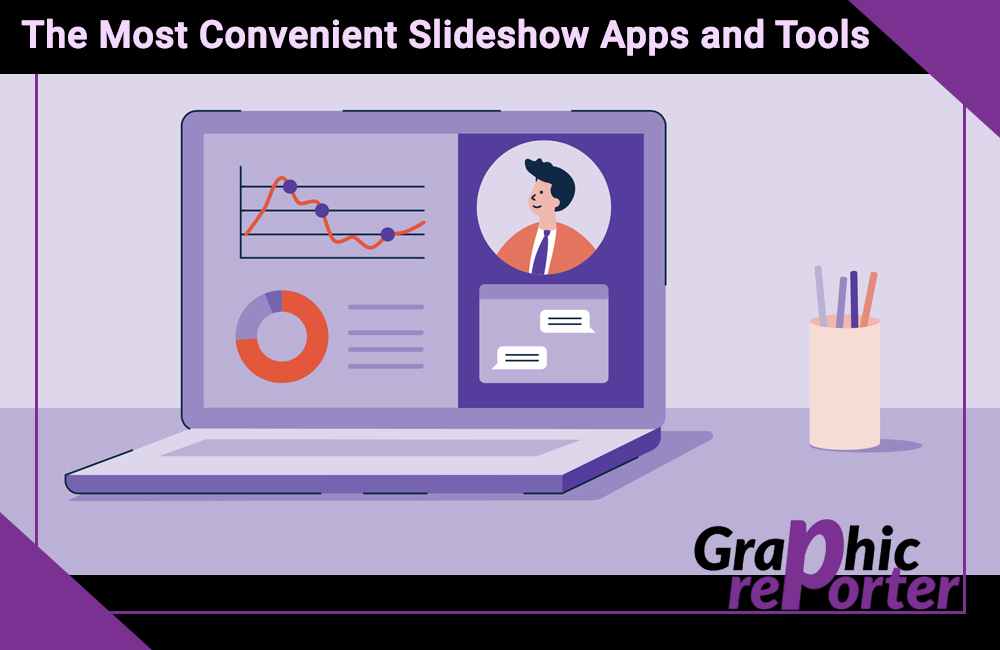 Meta description: In case you need to compile a portfolio, create a congrats card or a report, try a slideshow format. It's easy: just choose a powerful program, upload materials, add trendy transitions and a soundtrack.
The Best Slideshow Apps and Tools for 2023
In the world of modern technology, it has become possible to make awesome visual content using special software. Slideshow makers are exactly those tools that allow making dynamic, animated content to give old pictures new life.
As a rule, these programs have a user-friendly interface suitable both for amateurs and tech-savvy enthusiasts. Basically, you can create an engaging video from your pics and add some trendy effects, captions, and titles.
So today, we'll go over the top free and paid as well as simple yet functional slideshow programs that you should be aware of. Let's get started!
CyberLink slideshow app is a perfect option if you're trying to make and modify presentations as well as overlay the music. It offers a lot of useful gimmicks (like face recognition) and export opportunities. The final product can be saved as a file, printed, or uploaded to social media or cloud storage.
It has the essential features and settings only, which makes it great for novices. In only a few minutes, anyone may make a presentation or photo slideshow with its assistance.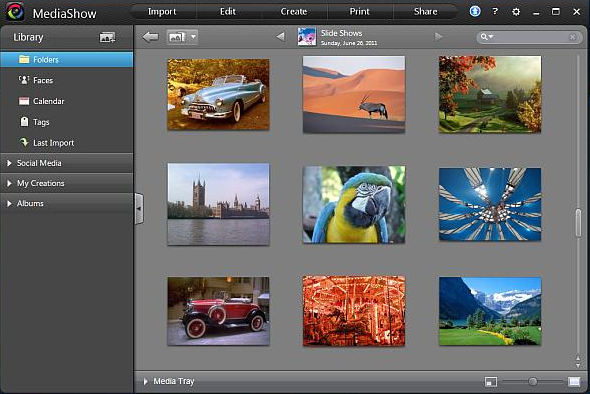 The second tool on our list is this free slideshow maker with music. It really facilitates working with amazing projects for various goals, including educational videos.
Using Fastreel, you have a great opportunity to bring all your ideas to life. You can easily create an effective project presentation or a video lesson.
The program has a lot of different functions and doesn't require installation. To create photo slideshows using this app, all you need is content to use, a web browser, and a stable WiFi connection.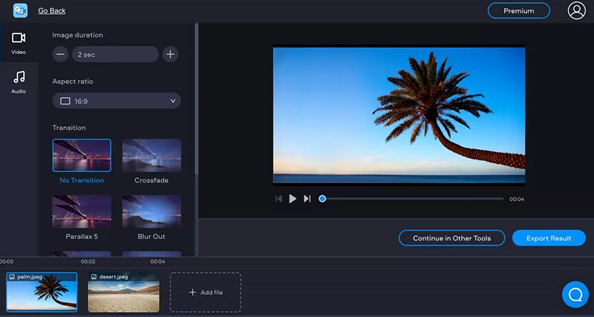 An absolutely gorgeous slideshow maker that you can use free of charge. It has a large set of tools you can use to add music and animation. You can use more options and combine audio tracks in the updated interface, as well as save ready slideshows in several available formats.
This application doesn't have numerous features but is ideal for everyday use and performing simple work tasks.
You may get this laptop or PC-oriented app absolutely for free. The Bolide Slideshow Creator is not really rich in features, but they are sufficient to create a decent display.
With a simple menu, even a novice may create and edit video materials from scratch. Moreover, it supports almost all content formats, including rare ones.
The next program on our list comes with a lot of powerful features and ready-to-use slideshow templates.
You'll be able to use a variety of transitions as well as develop your own templates and styles. However, the latter is intended for more advanced users.
The length of time it takes to convert your finished presentation is determined by the size of your slideshow. Traditionally, the more effects there are, the longer it will take. You may also quickly make slideshows with music and export them in the format that works best for you.
This software for creating photo slideshows is in demand on the market. It's a program with a minimalistic design and a small set of the most useful features. You can merge slides with transitions, add titles, as well as trendy music.
It's a free and simple photo slideshow maker that doesn't contain any unnecessary and confusing user elements. It's perfect for expanding family archives with cool slideshows with music.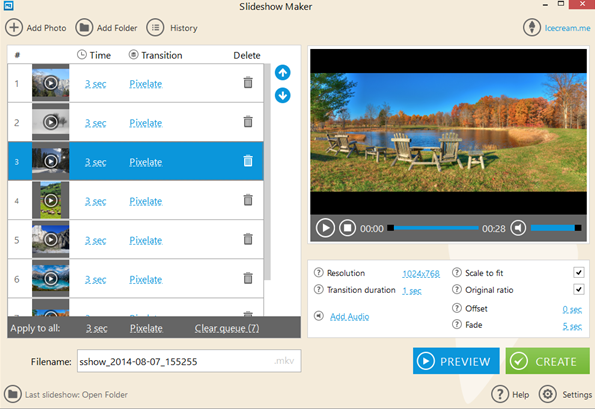 This program is best suitable for creating high-quality slideshows, presentations, and video clips. Its features allow you to apply masks, add transitions, gradients, and color fills, as well as popular effects.
The photos that make up your presentation can be edited with tools such as sharpening, changing contrast, and color saturation. You may add captions, animations, and audio effects to your videos.
The program interface is truly easy to use. It's suitable for both beginners and those who have already worked in similar programs.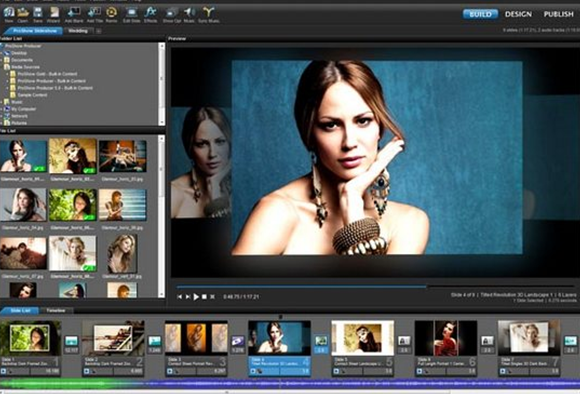 In this online service, you can create galleries, slideshows, and videos by adding music and pics right from your social media or cloud storage.
It will take a few minutes to create the project. Integration with social networks and other photo and video services makes it possible to add not only your photos but search for them on the Internet. You can place the finished work on your website or share a link.
This software is perfect for creating catchy slideshows with music to remember the most significant and touching moments in life.
Conclusion
So, we've gone over some of the most popular and powerful slideshow software. All in all, a slideshow maker should be simple to use and offer a variety of features for customizing your project.
All of the programs listed above can help to make presentations using a combination of pics and music. Moreover, many of them provide pre-made slideshow designs and handle a wide range of video types.
Find the perfect program for you and relax while watching professionally created slideshows!