Nowadays, the camera quality of every video is getting better day by day. And if a video is getting better day by day, it also takes a large memory and a lot of work while editing the video.
To run the large video editing tools, we need to have a graphic card, so that the video editing process is smooth and easier for all of us. For video editing, the CPU is the most important component.
Best Graphics Cards For Video Editing
But with the help of a graphics card, we can speed up the process of editing and use powerful effects, and transition within just one pic, and it will not lag.
You can upgrade the graphics card, not the desktop computer or laptop, and it is possible we can increase the graphics card performance in a laptop by adding an external graphics card which will help us to edit like a pro.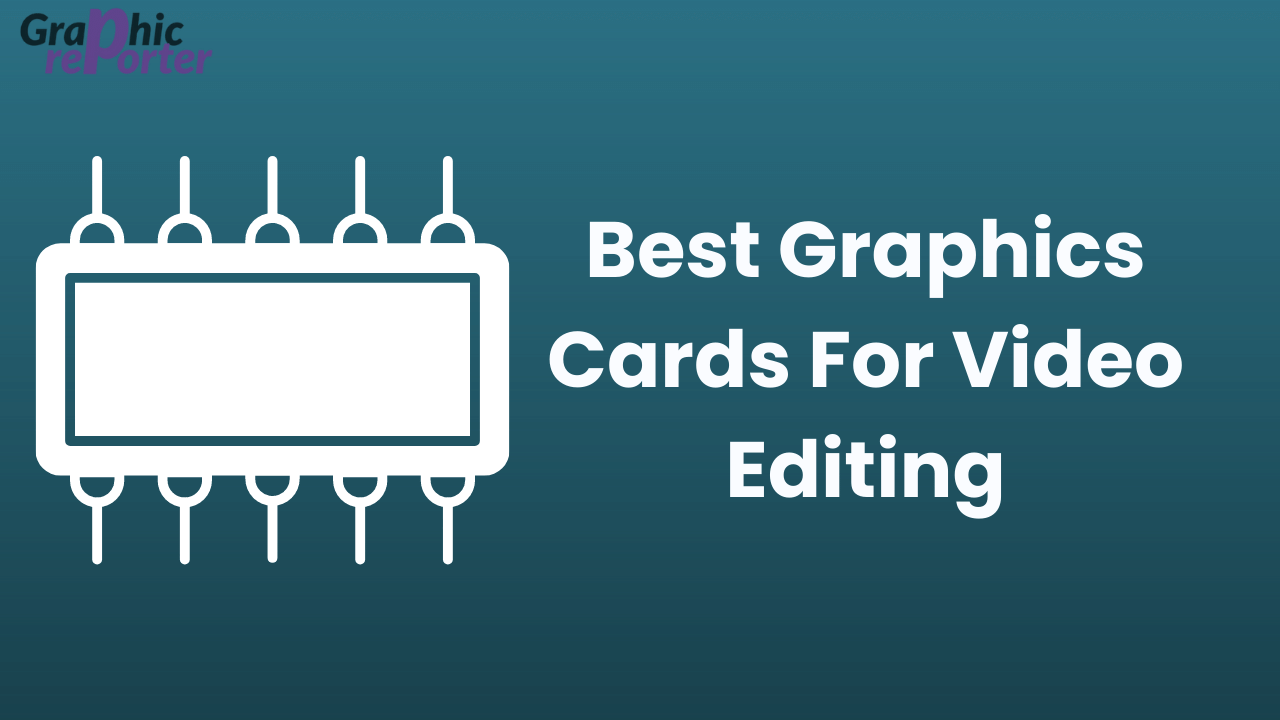 If you are editing on a desktop then there are a lot of options that are available like Nvidia or AMD graphics cards. We will read about the different graphics cards that we can use for 4K video editing. Here below, we have discussed some of the best graphics cards for 4K video editing.
What is a Graphics Card?
A Graphics card is a piece of computer hardware with the help of which you can increase the video memory of a computer and make the display of the computer more high definition.
Basically, it is a video card installed within most computer devices to display graphical data with high quality but you can add a graphics card like the one which has been discussed in this article.
With the help of these graphics cards, you can increase the memory bandwidth and many more which results in smooth and fast editing of a video or it helps in smooth gameplay.
In this article, we have discussed the different graphics cards which are helpful in editing and rendering video on a computer using different software. 
Nvidia GeForce RTX 2070 super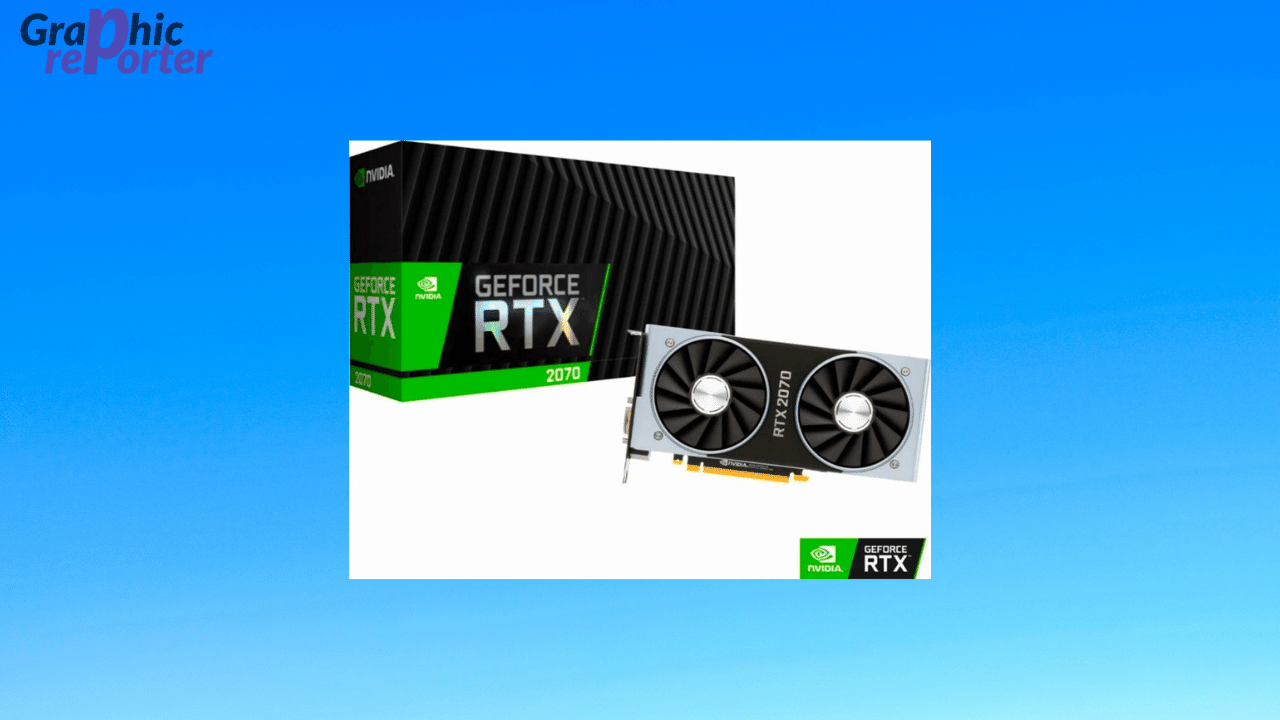 Nvidia GeForce RTX 2070 super can be used to deduce the number of times that we spend on editing and rendering our 4K videos.
It also provides great support when we edit 3D animation and enable us to play the latest video games in real-time. GeForce RTX 2070 super runs on advanced AI that enhances the graphics card's performance by 6 times the actual one.
The memory speed is 14 Gbps with the help of which we can play 4K videos smoothly and we can render large video files very fastly. When we talk about design then, it features a fan blade set up at the front, which is in a metallic body.  RTX 2070 is a very solid choice for people who are using premiere Pro as a video editing tool. 
Features
Memory clock: 70 50 MHz
Transistors 10800M
Memory size: 8GB GDDR6
Core clock 1410 MHz
Temperature control: 75°C
Noiseless dual Hdb fans
Pros
1770 MHz boost clock
Noiseless dual fan
Real-time Ray tracking
Cons
Features only PCIe 3.0 connector.
Nvidia RTX 3080 
Let us now talk about the Nvidia RTX 3080. It is built by Nvidia's ampere architecture. which is the perfect Graphics for high in video editing and rendering 2021 which offers us better performance. It has better scores and density scores which leads to hi-speed and performance.
The memory is a massive 10GB GDDR6X VRAM. The GDDR6X has better Bandwidth than the gddr6 only. video games and graphics card but you can do both gaming and video editing on it as it has a pair of GDP rating of 320 watts.
the power connector is a single 12-pin power connector and the cooling system is very good. The professional uses it after hours of video and renders the temperature word at the normal range.
It has a dual-slot card and uses PCI Express 4.0 × 16 interfaces to connect to the motherboard. It has a massive price for its excellent performance. You can edit 4K videos in a very short interval of time because the rendering is very small.
Features:
Memory card: 10GB GDDR6X
Cores: 8704
Core Clock: 1440 MHz
Boost Clock: 1710 MHz
Memory Bandwidth: 760GB/s
HDMI: HDMI 2.0
Display Port: 3 
Pros
Great value for money
10GB GDDR6X RAM
Best for 4k and high-resolution editing
Cons
AMD Radeon RX 5700 XT
Now another option for video editing graphic cards will be AMD Radeon RX 5700 XT. It is the best graphics card for Mac.
Nvidia has dominated the graphics card market, in gaming as well as in video editing performance. AMD cards are constantly slower than Nvidia's counterparts for video editing.
However, when in 2019 Apple introduced the 2019 Mac Pro and if you are using one of them then there will be no option other than an AMD graphic card.
You can use the RX 5700 XT for it. You can play games and edit your videos on the Mac OS in a very fast way, and it will be a nice choice for you when you use it on the 2019 Mac Pro. Also, the power consumption is very low, which is about 225 Watts. 
Features:
Memory: 8GB VRAM
Memory bandwidth: 448 GB/s 
Boost clock: 1905MHz
Shader processors: 2560
Power consumption: 225w
Pros
Not too expensive
GeForce RTX 2060
Excellent choice for 2019 Mac ProGreat for gaming
Super faster for PC video editing
Cons
Relatively power-hungry
It can not give excellence.
Nvidia Quadro RTX 4000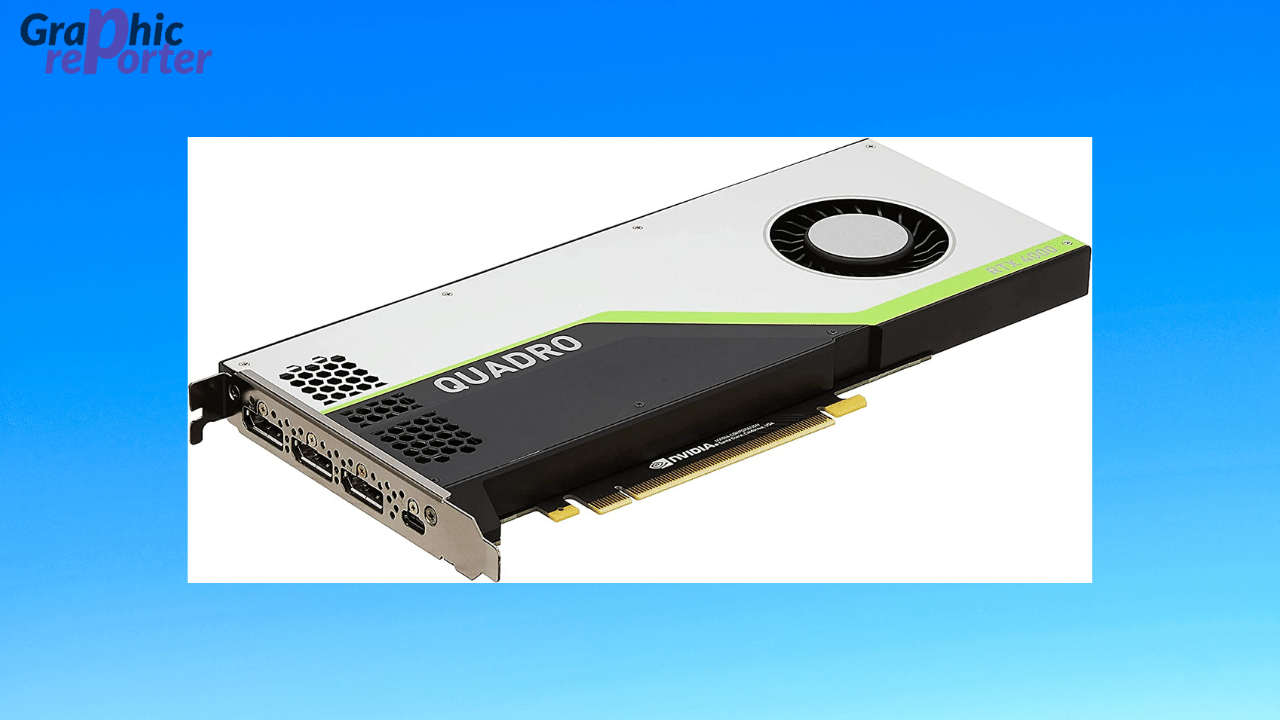 Another graphics card that can be used as the best graphic card for video editing is none other than the Nvidia Quadro RTX 4000. There is a Quadro range that Nvidia has introduced other than GeForce cards.
GeForce cards are mainly made for gaming and the Quadro cards are built for professional applications like video editing, scientific computation, 3D rendering, and more. The Nvidia Quadro RTX 4000 is almost identical to that of the Nvidia GeForce RTX 2070.
The GeForce RTX 2070 is half the price of the Quadro RTX 4000. The rate of the graphic card is 480 grams.  Some users are saying that both are similar, but there is a vast difference in both of them. RTX 4000 is capable of doing that RTX 2070 cannot do.
For video editing, you need Quadro RTX 4000 which gives you several processing benefits for video editing. The specific video cards are optimized for popular video editing programs and that is why they give the best performance.
Since the Quadro RTX 4000 is a single slot board, the Quadro Sync II card fits in with the external GPU chassis. And the Quadro RTX 4000 is an excellent graphics card that you can use.
It has a memory bandwidth of 16 GB per second. It has the best power consumption of only 160W, which is very important to know. It is a single slot GPU with a length of 9.5 inches. 
Features:
Memory Card: 8GB VRAM and 14GB per second GDDR6
Memory bandwidth: 416GB per second
Boost clock: 1545MHz
Shader processors: 2304
Power consumption: 160W only.
3D rendering
Displayport: 1.4 ( 3 slots )
Virtual link Port: For VR head
Pros
Very Fast
Top Reliability and stability
Slim single slot cooler
Cons
No SLI connectors.
Extra Software reliability, not necessary for all users.
Nvidia GeForce RTX 2080 founders edition.
Another graphic card that can be used to edit the 4K footage captured on any device is another Jain Nvidia GeForce RTX 2080. If you have 4K footage on a smartphone or camera, and you want to edit it then you can choose Nvidia GeForce RTX 2080 founders edition graphics card for smoother editing.
It has 8GB GDDR6 VRAM card. The Turing architecture offers a 1800MHz boost clock. when we talk about the digital resolution supported by the GeForce RTX 2080 founders edition then you can play both 4K and 8k videos if you use this graphics card for your computer configuration as we have tested this.
It has an HDMI port and a USB type C port which can help you to enhance your editing performance on your computer. It has dual 13 blade axial fans which are backed by a vapor chamber heatsink for cooling.
It has 3 display ports and 1.4 connectors with the help of which you can display a resolution of 8k with a 60Hz refresh rate. The HDMI port is HDMI 2.0 for 4K output at 60Hz.
It is also a virtual link design for virtual reality headsets. Supply has it to different pens 6 pin and 8 pin power connectors. The bandwidth of memory is 48 GB per second. 
Features
Memory size: 8GB gddr6
Memory Bus: 256 bit
Memory Bandwidth: 448GB/s
Base clock: 1515 MHz
Memory Clock: 14GB/s
Power Consumption: 215 W
Pros
Silent cooling system
High refresh rates
Have the superb ray-tracing capability
Cons
More expensive than similar models
Nvidia RTX 3070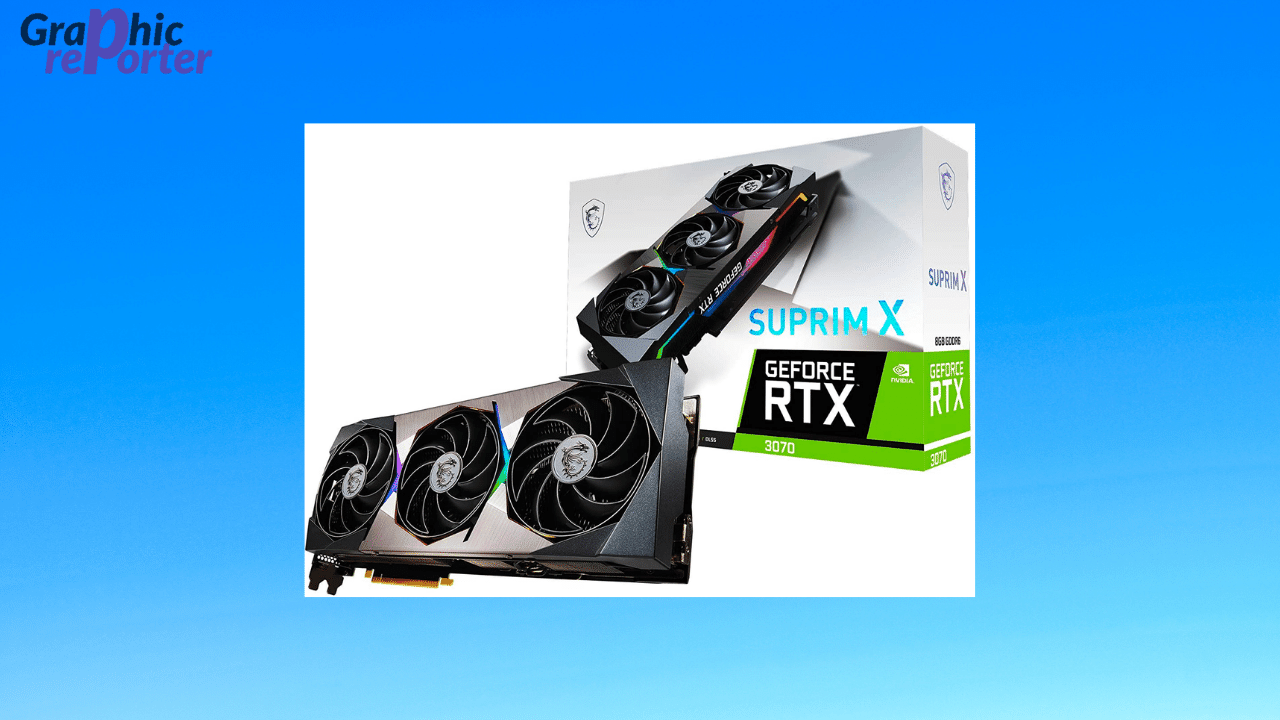 Nvidia RTX 3070 will be perfect for people who are looking for a powerful and affordable graphics card for 4K video editing and rendering. If you are a budget-oriented person and if you want to edit a 4K video then you can go with the Nvidia RTX 3070 whose performance is better than the RTX 2080 graphics card.
It is based on Nvidia's ampere architecture and offers great value for money. It has an improved second-generation Aarti course and third-generation tensor course with the help of which Ray tracing and DLSS abilities of the graphic card are enhanced.
It is capable of running games at 1440p without any FPS drops so if you are a gamer and also a video editor then you can go for RTX 3070. It does not make any noise and runs very quietly also maintaining a lower temperature. It has a single 12-pin power connector with a TDP of 220 W.
It has 5888 CUDA cores running 1500 MHz. The memory card is 8GB GDDR6, which is enough for 4K video editing and rendering. 
Features:
Core Clock: 1500 MHz
Boost Clock: 1725 MHz
Cores: 5888 MHz
Memory Bus: 256 Bit
Memory Bandwidth: 448 GB per second
Memory: 8 GB GDDR6
HDMI: HDMI 2.1
Displayport: 3 slots
Power: 220W
Pros
Value for money
Power-efficient
Best for 4k video editing and rendering
Cons
Quadro RTX 5000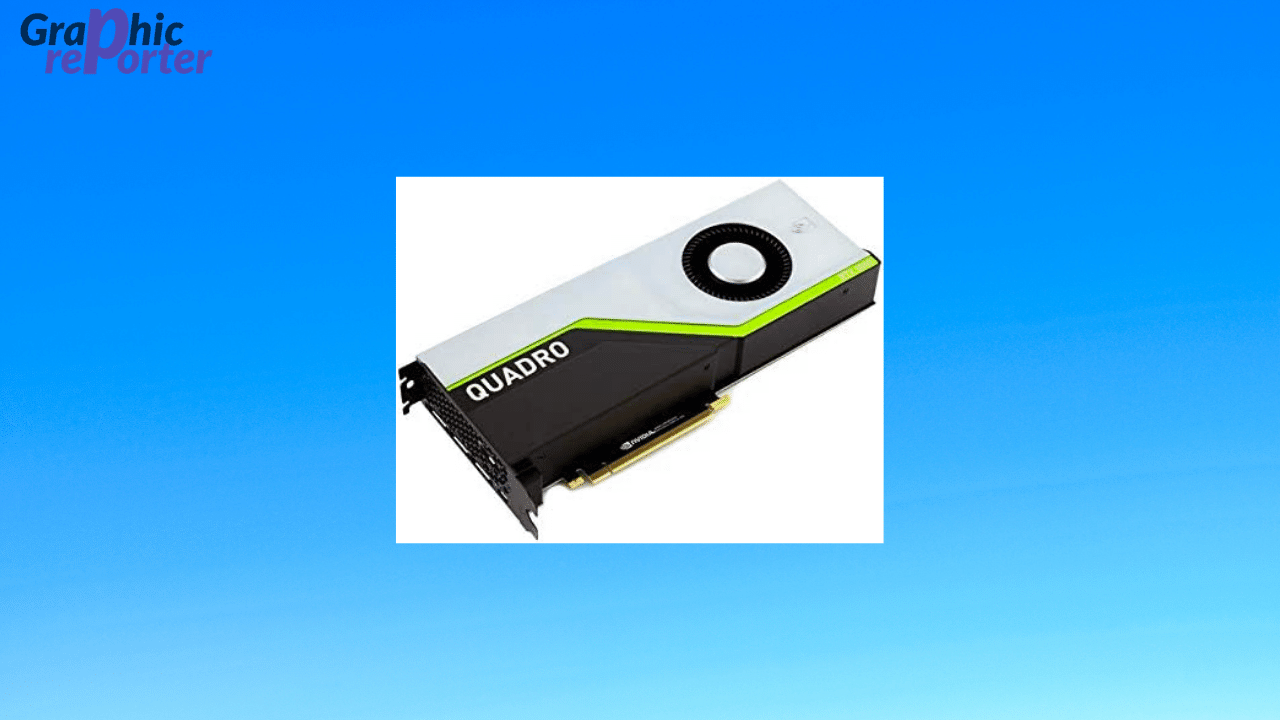 The Quadro RTX 5000 will be an excellent choice for working as a professional to edit a video as it has the best video editing and rendering feature.
It is expensive, it delivers excellent performance and it is not for everyone. If one person is a professional and works for a big media house or on workstations then they can go with Quadro RTX 5000. I
t is based on Turing Architecture. And it contains 3072 courses running at 1620 MHz which can be boosted up to 1815 MHz. Quadro RTX 5000 has a bandwidth of 448 GB per second with a huge memory of 16GB GDDR6 VRAM.
It is a dual-slot graphics card and PCIe 3.0 × 16 interfaces to connect to the motherboard. And the cooling system is very efficient and effective with no noise production.
If you are someone who works as a personal video editor and if you are looking for a powerful, reliable, and yet stable graphic card then Quadro RTX 5000 is for you.
It is expensive but if you are working on a huge project in workstations then you will get paid for it. 
Features:
Cores: 3072
Memory size: 16 GB GDDR6 VRAM
Memory Bus: 216 bit
Memory Bandwidth: 448 GB/s
USB: Type-C
Displayport: 4X
Core Clock: 1620 MHz
Boost Clock: 1815 MHz
PCIe: 3.0X16
Power consumption: 230W
Pros
Power-efficient
Huge VRAM of 16 GB
Best for 4k Editing and Rendering
Unmatchable Performance
For professionals
Cons
Too expensive for a normal user
Mainly for people working as a professional editor
 Nvidia RTX 3060 Ti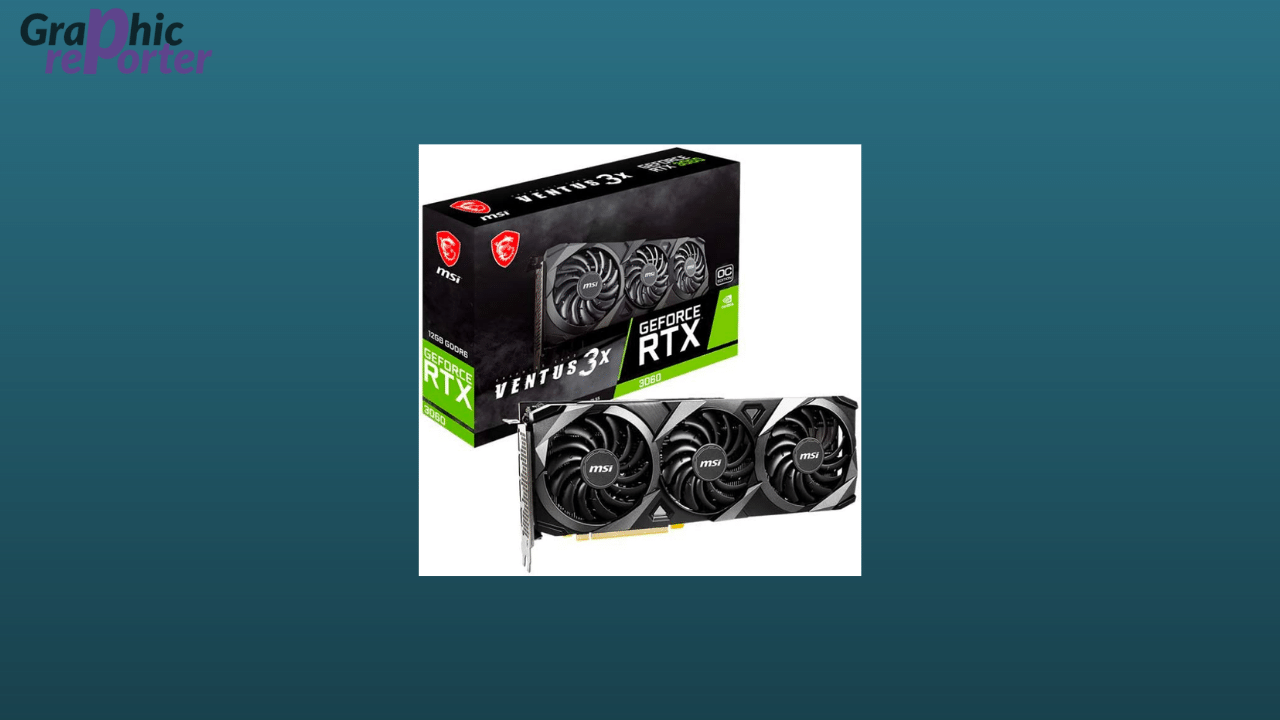 When we talk about RTX 3060 Ti then it is the best and excellent value for a money graphics card for video editing and rendering in 2021. It is based on Nvidia's Ampere architecture. It is perfect for videos of resolution 1080p and 1440p.
It helps to increase the performance of all the editing and rendering software that we use on our computers. Also, it has an impressive TDP rating of only 200 watts.
And it has a single 12 pin power connector. It has a decent cooling system with two fan designs for the founder's edition and 3 fan designs for third-party cards. And these fans are decent enough to maintain the temperature without generating any noise or sound for a long time.
It is the best value for money product available in the market. And the performance is very satisfactory. We would recommend you to use this. It has a speed clock of 1410 MHz and can be boosted up to 1665 MHz. It has a bandwidth of 448 GB per second. 
Features
Core clock: 1410 MHz
Boost Clock: 1665 MHz
Cores: 4864
Memory Bus: 256 bit
HDMI: 2.0
DisplayPort: 3X
Memory Card: 8 GB GDDR6
Memory Bandwidth: 448 GB/s
Power Consumption: 200 Watt
Pros
Best value for money
Power-efficient
Better than RTX 2080
Best for 1080p and higher resolution
Cons
Last words
These are the different graphics cards that you can use to edit videos. It depends on your use case which one will be the best for you.
We have given all the important and best graphics cards that can be best for you. Read each of them, and see if you are a professional or a simple user in editing a video and choose the one.
If you do have any questions or queries related to this article, then do let us know in the comments section, given below. We will answer your questions as soon as possible. Thank you for reading this article.