Can I Use A FreeSync Monitor With An Nvidia Card? [In 2023]
Graphics cards from NVIDIA are used by people all around the world. NVIDIA is one of the most popular graphics card manufacturers.
Users match their Nvidia GPU installed on their PC to get the best performance with an Nvidia G- Sync monitor.
However, the prices of NVIDIA G-Sync monitors are quite high, which confuses the users about whether they should buy a monitor with G-sync or not.
On the other hand, prices of monitors with AMD FreeSync are lower when compared to monitors with G-Sync.
Because of lower prices, users think of using monitors with FreeSyncover over G-Sync to save the money they spent buying the setup. 
But before you buy FreeSync Monitor, it is important to know whether it will work with the NVIDIA graphics card or not.
This article will discuss whether you can use a FreeSync Monitor with an NVIDIA card or not and if yes, then how. 
Can You Use A FreeSync Monitor With An NVIDIA Graphics Card?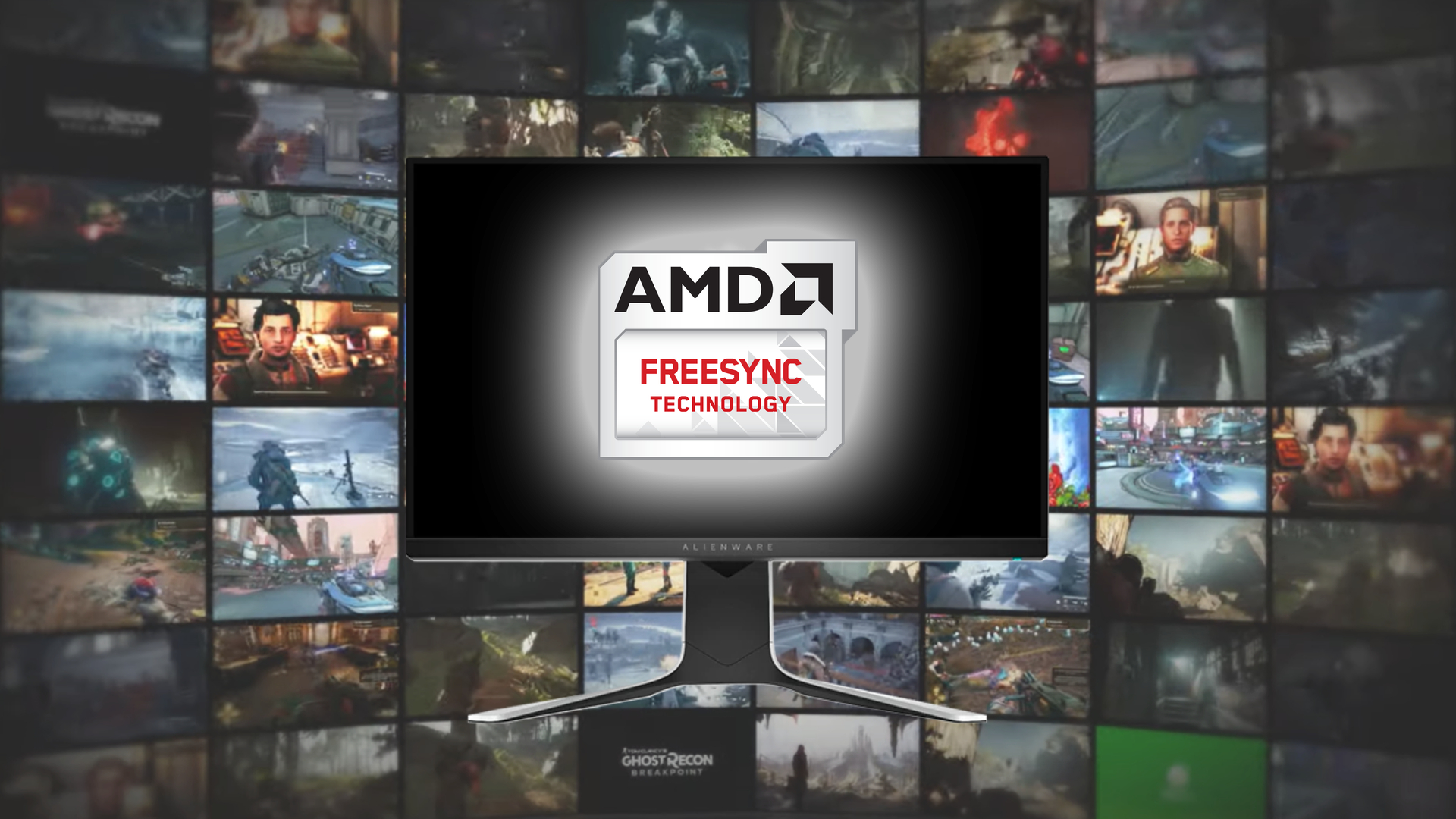 There is a possibility of using an Nvidia card with any display. However, a few years ago, the Nvidia card did not support any of the screens except the G-Sync monitor.
This was a marketing strategy to increase the sales of Nvidia G-Sync monitors, as many prefer using Nvidia graphics cards for optimum performance. 
However, in 2019, Nvidia allowed using FreeSync Monitors with their graphics card as a part of the NVIDIA FreeSync initiative. However, there are a few limitations, such as –
This feature will only be supported by GeForce 10 and 20 series. 

The GPU and Monitor can only connect through the display port. Users can not use HDMI or DVI to connect the FreeSync monitor.

Users need to install the 417.71 version of Nvidia drivers to use FreeSync. 
How To Use A FreeSync Monitor With An Nvidia GPU?
Given below are the steps to connect a FreeSync Monitor with an NVIDIA GPU-
Update your Windows
Many times updating Windows to the latest version is the best way users can go. To update the Windows, follow the steps given below-
Press 

Windows + I

 key combo to open Settings.

Head to the 

Windows Update

 from the left sidebar, and then click on 

Check for updates 

option. 

Download and install all the updates available.

Lastly, restart your PC. 
This will also update Nvidia Drivers on your PC, which will be required when connecting a FreeSync Monitor. To be sure, you can head to the official website of NVIDIA and download the latest drivers for your NVIDIA graphics card. If you don't know what graphics card you are using, then you can read our guide to check the graphics card. 
Connect the Monitor
Connect the FreeSync monitor to an Nvidia GPU properly as you connect any other device. But the user needs to make sure they are using a display port to connect the device. 
Turn on G-Sync 
To turn on the G-Sync, follow the steps given below-
Right-click on the screen and then click on the

 Nvidia Control Panel

 option from the context menu.

From the left sidebar, select 

Display

 and then click on the 

Change Resolution

.

Next, choose your 

FreeSync monitor

 and adjust the resolution to the max.

Then, click on the Setup 

G-Sync section

 from the left panel.

Check the box appearing next to the 

Enable G-Sync

, 

G-Sync Compatible 

option.

Lastly, hit the

 Apply

 button to save the changes. 
Enable FreeSync
The user now needs to enable the FreeSync features of their monitor through its settings. This process will vary for every monitor, so you can check your monitor's guide to do so.
FAQ
Below are some frequently answered questions related to FreeSync and Nvidia Graphics cards. 
Can I Use G-Sync Monitor with AMD Graphics Card?
Yes, you can use a G-Sync monitor with an AMD graphics card. So if you are using a monitor with G-Sync and a graphics card from AMD, you can use them together. 
What Are FreeSync And G-Sync?
FreeSync and G-Sync is synchronization technology allowing monitors to sync with the graphics card to reduce screen issues like screen tearing and frame drops.
FreeSync is sync technology from AMD, whereas G-Sync is sync technology from NVIDIA. 
What Is Screen Tearing?
When the games' frame rate exceeds your monitor's refresh rate, you will see frames sticking to previous images. This is known as screen tearing. 
Should I Buy FreeSync Monitor If I Use Nvidia Graphics Card?
You can buy and use FreeSync Monitor using an Nvidia Graphics card. We have discussed this in detail in the above article so that you can follow the above article, and that will solve all your confusion. 
Conclusion
Through this following article, users will get to know if they can use FreeSync with an Nvidia card or not.
This also explains the connection of a G-Sync compatible FreeSync monitor to an Nvidia GPU. Going through this article will surely clear all the doubts that you have.