NDS4iOS Emulator Download For iPhone and iPad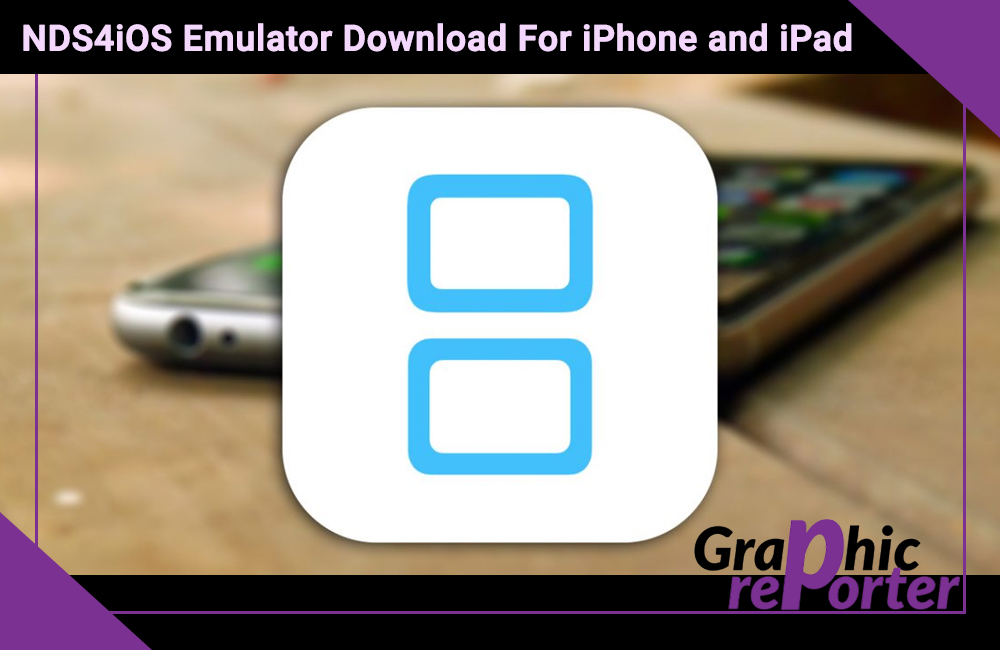 As human beings, we are constantly looking for things that spark of sense of nostalgia within us. Among them, the Nintendo DS game deserves special mention. If you are a fan of these games, you probably know what the NDS4iOS Emulator is and the kind of significance they bring.
Downloading the NSD4iOS Emulator can be a challenge, especially if you aren't aware of the dos and don'ts that go into finding the right emulator and downloading an option that's worth the time.
This article will further elaborate on all the ways you can download NDS4iOS Emulator to your iPhone and iPad.
What is an NDS4iOS Emulator?
If you aren't a tech person or don't have much idea about NDS4iOS Emulator, let us clarify those aspects first.
The NDS4iOS emulator brought the joy of playing Nintendo DS games to iOS users, catering to nostalgia and a desire to experience classic games on modern devices. By not requiring a jailbreak, it appealed to a broader audience, including users who might be hesitant to modify their iOS devices due to potential risks.
With this emulator, iPhone or iPad users can now enjoy the different varieties of Nintendo DS games right on their devices without any hassle or complications.
Besides the minimal and simple user interface, the NDS4iOS emulator also comes with the unique "Save State" support, which enables the users to save the progress of their game at any moment and then resume it without any challenge.
Furthermore, the users could also integrate external controllers into the mix, which further elevated the whole gameplay experience. It also comes with customizable controls, further adding to the list of benefits that you get to reap with this particular emulator.
NDS4iOS aimed to provide smooth and fast performance, replicating the Nintendo DS experience as closely as possible. However, it's worth noting that the performance might vary depending on the iOS device's hardware capabilities.
Hence, the main objective of the NDS4iOS emulator was to bring the Nintendo DS gaming experience to every iOS device, especially your iPhones and iPads. This is one of the reasons why the emulator gained so much popularity in such a short period.
What are the Benefits of the NDS4iOS Emulator?
Before we walk you through the different ways to download NDS4iOS Emulator, let us familiarize you with the benefits of this emulator so it further solidifies your stance on why you need this emulator on your mobile device.
The following are the benefits worth paying attention to:
Play Nintendo DS games

 – The biggest and most notable benefit of the NDS4iOS emulator is that it enables users to play Nintendo DS games on their iPhones and iPads, making accessibility a walk in the park. With the massive library of games that Nintendo has, downloading this emulator ensures that you have access to those games without any compromise.

No jailbreak

 – When you download the NDS4iOS emulator, one of the biggest advantages is that you don't require your iPhone or iPad to be jailbroken. This means that you won't have to sacrifice your device's warranty to be able to enjoy a few games.

User-friendly interface

 – The next benefit of NDS4iOS is the convenient user experience. Even if you aren't a tech person, you can navigate through the platform without any hassle.

Save state support

 – We mentioned this briefly before but the save state support allows you to save the progress in your game and resume it whenever you feel suitable.

Controller support

 – The NDS4iOS emulator can be integrated and combined with external controllers, making your gameplay even smoother and more accessible. 

Smooth performance

 – Unlike a variety of other emulators that you come across on the internet, the NDS4iOS emulator does not disappoint when it comes to performance. It is smooth and effortless and without any interruptions. 
With these benefits in mind, let us walk you through the different ways you can download this emulator directly to your iPhone or iPad.
How to Download NDS4iOS Emulator to your iPad and iPhone?
Downloading the NDS4iOS emulator to your iPhone or iPad isn't rocket science, provided that you know what you are doing.
We have managed to sort out four different modes of downloads using different platforms and sideloading platforms. Let us get them sorted:
1. Via iEmulators
The first and the most convenient is using iEmulators. Here's what you need to do:
Unlock your iPhone or iPad and open Safari.

In the search bar, type iemulators.com and press Enter.

Go to the Apps tab.

Scroll down until you find NDS4iOS Emulator.

Cross-check the app for the checked mark to ensure its reliability.

Tap on "Open Details" and then click on "Install."

In your iPhone Settings, enable "Trust the developer"
That's it. Following these steps will enable you to download the ROM and then install the game of your choice.
2. Via IOSEmus
This is a little complicated to get through, so we'd recommend you follow the steps as they are mentioned.
Open Safari and type iosem.com in the search bar and press Enter.

Download a relevant profile from the website's home page to your iPhone or iPad. This is mandatory.

Once that profile is installed, launch the same on your device.

In this, you will find a list of all the tweaked applications.

Go down until you find NDS4iOS Emulator in the list.

Follow the on-screen instructions once you tap on the "Install" button. 
You do need to do a little bit of extra work to be able to download this emulator via this platform but it is a safe way, so we'd recommend you give this a go.
3. Via AltStore
When it comes to sideloading apps and emulators to your iPhone, AltStore is a platform that deserves special mention. Here's what you need to do:
Open Safari and then open AltStore's official website on your iPhone or iPad.

Tap on the "+" button on the left of the screen.

Scroll down through the list of IPA files until you find "NDS4iOS Emulator".

You might need to enter your Apple ID and password for verification, so that's another factor you have to prioritize.
Once done, the installation should start. But, you'd have to be a little patient throughout the process since it will take some time.
4. Via TutuApp
The last technique is another sideloading platform. So, let us get the steps sorted for this:
Open TutuApp's official website on your Safari.

Once on the homepage, click on "Install now."

Complete the on-screen instruction to download and install the TutuApp on your iPhone or iPad. You'd have to "trust the developer" in your iPhone Settings too.

Once done, launch the app and search for NDS4iOS Emulator.

Once you find it, press Install and let the installation begin. 
It will take some time for the emulator to be installed, so wait for it to finish and you should be alerted about the same on the screen.
Conclusion
Downloading and installing NDS4iOS Emulator on your iPhone or iPad isn't as complicated. You also don't need to be a hyperaware person to be able to achieve this feat. That said, it might require a bit of technical knowledge like the things we mentioned in this article to complete the installation successfully. We hope this helps!!