How To Get The Best Gacha Nox Experience On PC?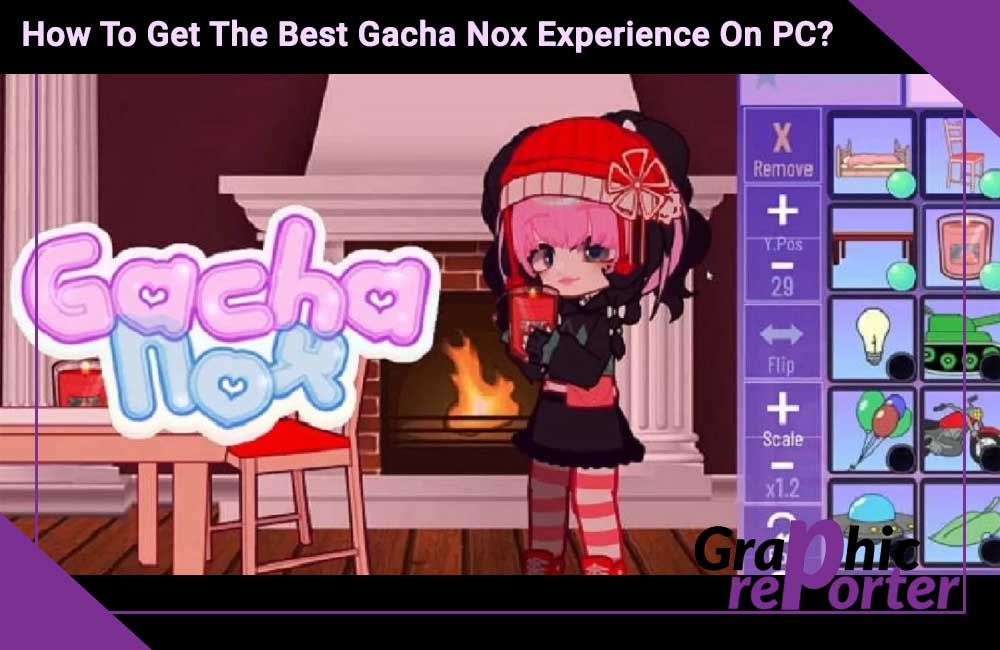 Gacha Nox is one of the most popular games in the Gacha series. What are impressive about this game are the additional features. Due to the game's modified nature, it offers unlimited currency, unlocked characters, and much more.
Gacha Nox is a mobile-based title. However, players can Gacha Nox download on a PC for an enhanced experience. After all, it's always more fun to play games on a bigger screen.
Besides the additional features, the modified version offers better animations and improved graphics. If you have yet to try Gacha Nox, this is your cue. Before that let's walk you through some details about the game.
About Gacha Nox
Gacha Nox is a roleplaying title, where players can create and customize their characters. It was developed and released in December 2022, by Nebula. Just so you know Gacha is a Japanese term, meaning toys bought from a vending machine.
The gameplay is quite engaging. It includes battles, challenges, mini-games, and character customization. It also has multiple game modes including training mode, battle mode, story mode, shadows of corruption mode, and element tower mode.
Every game mode offers coins and other rewards. Players can use the coins to purchase pets, units, and other items. However, the most interesting thing is the character customization option. It allows players to personalize their characters as per their wishes and create their own stories. Upon reaching the 10th level, players get the option to import new characters into the gameplay.
Tips That Will Help Enhance Your Gacha Nox Experience
Now that you have an idea about the game, let's walk you through some useful tips. By following these tips, you enhance your gaming sessions.
Use Mouse And Keyboard For Better Control
When playing the game on a mobile phone, you only get to use the touchscreen display. But when it comes to a PC, you can use a mouse and keyboard for better control. This is one of the many advantages of playing Gacha Nox on a computer.
Players can install the game on their PC using an Android emulator of their choice. Once that is done, they can use mouse and keyboard combinations to gain better control over the gameplay.
It allows players to use various keyboard shortcuts to move, rotate, zoom, etc. The mouse, on the other hand, helps select options, drag and drop items, etc. On top of that players can also alter the mouse and keyboard settings to suit their preferences.
Save Game Data & Progress
It's always important to save game data and progress regardless of the game you are playing. It doesn't take much to save game data. All you need to do is click on the Save button, located at the upper right edge of the screen.
Players can also use the Backup button to save their progress. It is located at the lower right edge of the screen. The Restore button helps restore game data. You will find this option at the bottom of the screen.
Gacha Nox allows players to sync data with Facebook or Google. Just hit the Sync button and it's done. You can locate this option at the bottom panel of the screen.
Change The Settings For Increased Performance
You can achieve optimum performance in Gacha Nox by just making a few changes. This is another good reason to play this game on a PC.
Gacha Nox PC allows players to adjust the volume, resolution, graphics quality, frame rate, etc. You will find all these options in the Settings section of the game.
Players can also activate options such as full-screen mode, virtual location, and root mode. However, keep in mind to select the settings based on your desktop's capacity.
When playing Gacha Nox on PC, players get the freedom to explore different areas. Not only that, but they can also chat with non-playable characters.
To navigate to different areas, click on the Map button. It will show you the non-playable characters located in different areas. These characters possess unique personalities, hobbies, and backgrounds.
Click on the non-playable character that you want to talk to. You can select from the given dialogue options. You can also fight with them or give them gifts.
The gameplay becomes more exciting when you unlock new items. For this, you will need a sufficient amount of gifts and gems.
Players can collect gifts and gems by watching ads, pulling from gacha machines, and completing various tasks. You also get rewarded for logging in daily.
Using the collected gems, you can purchase more items. Or you can exchange them with fellow players. You can collect gifts by exploring areas and playing mini-games.
Final Words
Gacha Nox has become a hit in a short time. If you love role-playing games, you should try this one too. It has lots of features and other stuff that will keep you hooked till the end of the gameplay.