Top 20 Games Like Episode (Without In-App Purchases)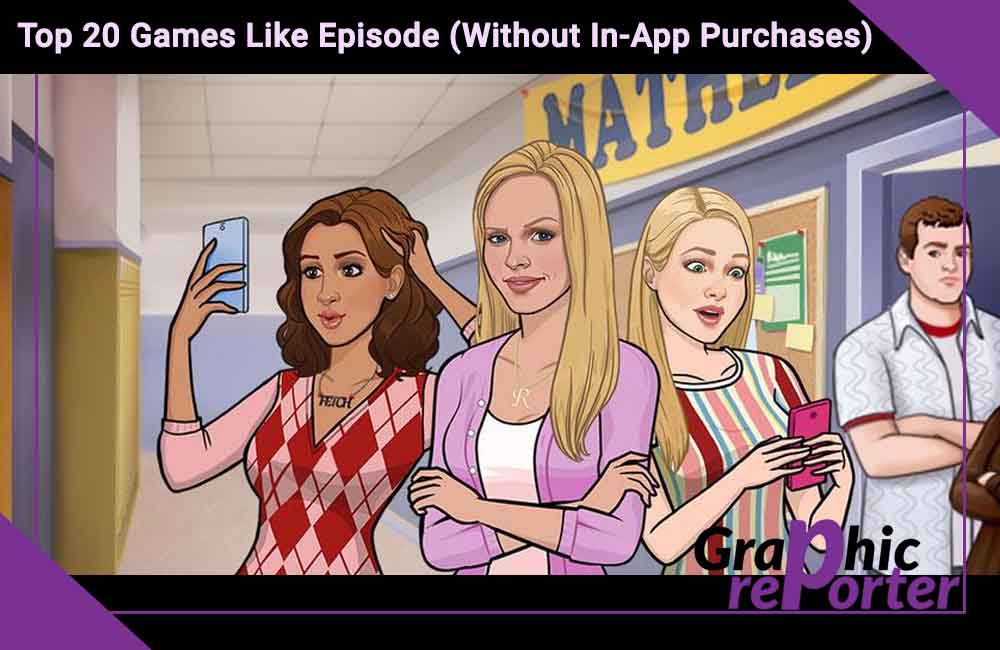 If you are into story app games, you probably have heard about Episode. After all, it's one of the most widely played mobile games out there.
The unique thing about Episode is that it is inspired by real-life situations. You play the game in a manner as if you watching a movie.
In case, you have already finished playing Episode and looking for something similar, you are in the right place. In this article, we will suggest you some of the best games like Episode. So let's not waste any time and get to the details.
List Of Games Like Episode
We have done our research and found these games to be similar to Episode. Take a look into the details to get a better idea about each game.
1. Choices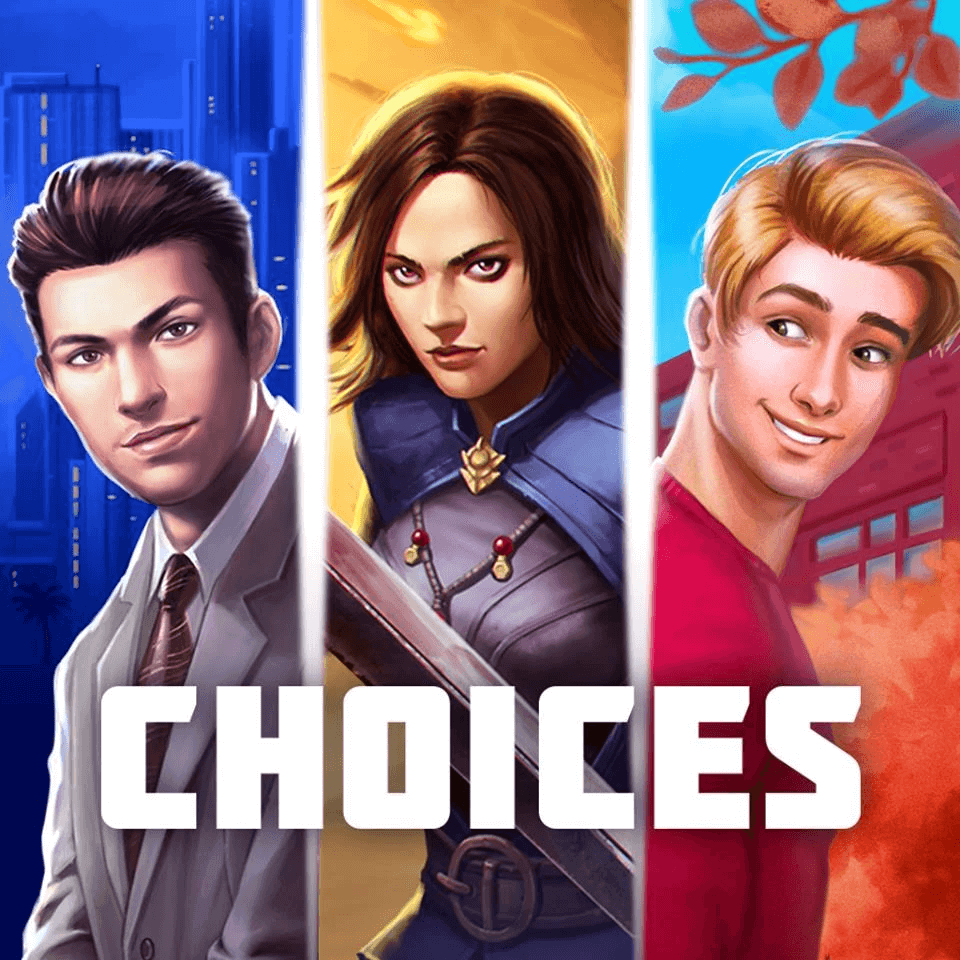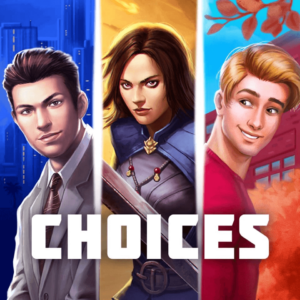 On the first spot, we have Choices with its addictive gameplay. If you liked playing Episode, chances are you will like Choices too. The game is available for everyone on iOS and Android platforms.
As the title suggests, you can make your own choices in the game. What we mean is that you can play the story as per your interest. It allows players to choose their favorite play story and topic. You can also interact with other players through the chat option. Best of all, Choices is completely free.
2. What's Your Story
What's Your Story is developed by a game studio called Ludia. Much like Choices, it gives you the option to decide your path. What make it more interesting are the fashion choices. You can choose from a variety of fashion styles and make your in-game character look cool.
However, the best thing about the game is its offline availability. It doesn't matter if you have internet or not, you can still play the game. It is also free of subscription packages and in-game purchases.
3. Chapters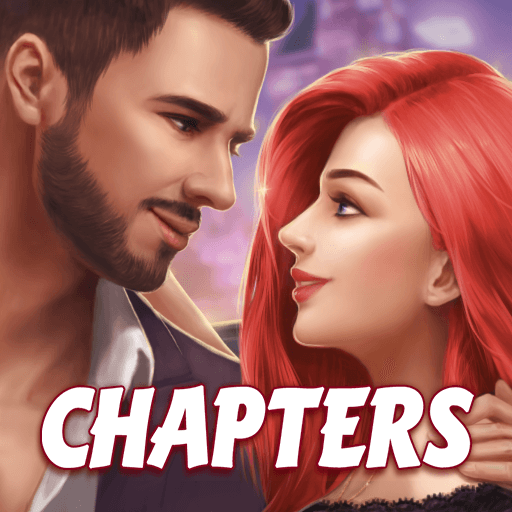 If you like interactive story games, Chapters could be a good choice for you. This game can be accessed by both iOS and Android users. Just download the title from the respective app store and start playing.
With Chapters, you get the chance to play online story games on your phone. You can pick your own story and read different stories for entertainment. One thing to appreciate about this game is the collection of story topics. It has a story for every mood including romance, sci-fi, drama series, fantasy, comedy, young adult, and many more.
4. High School Story
This game is as interesting as its title. It is developed by Pixelberry Studios and is available on both iPhone and Android phones. Since this is a free game, you don't need to spend a single penny while playing. All you need to do is download the game and start playing.
It includes some exciting features that make it better than other similar games. In High School Story, you can unlock exclusive stories and add new characters. There are over 30 different characters to unlock, and each of them is unique in its way. To make things more engaging, you can play their stories or invite them to play yours.
5. Midnight Cinderella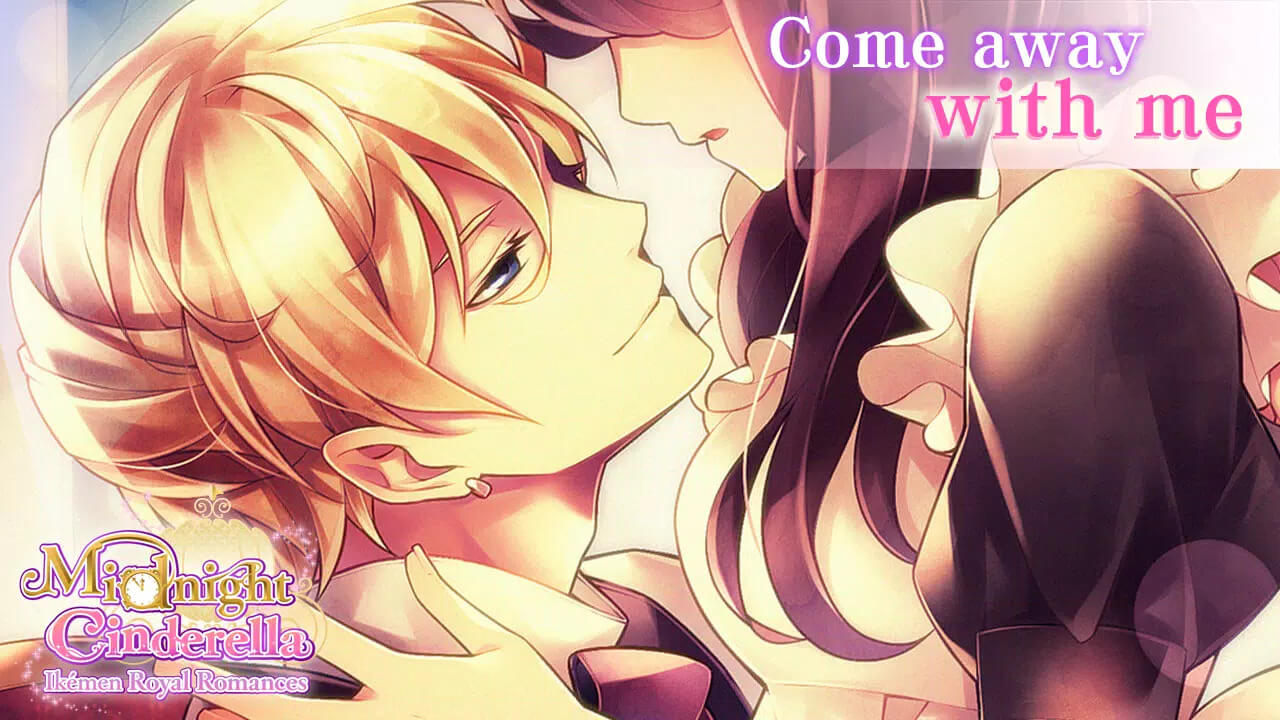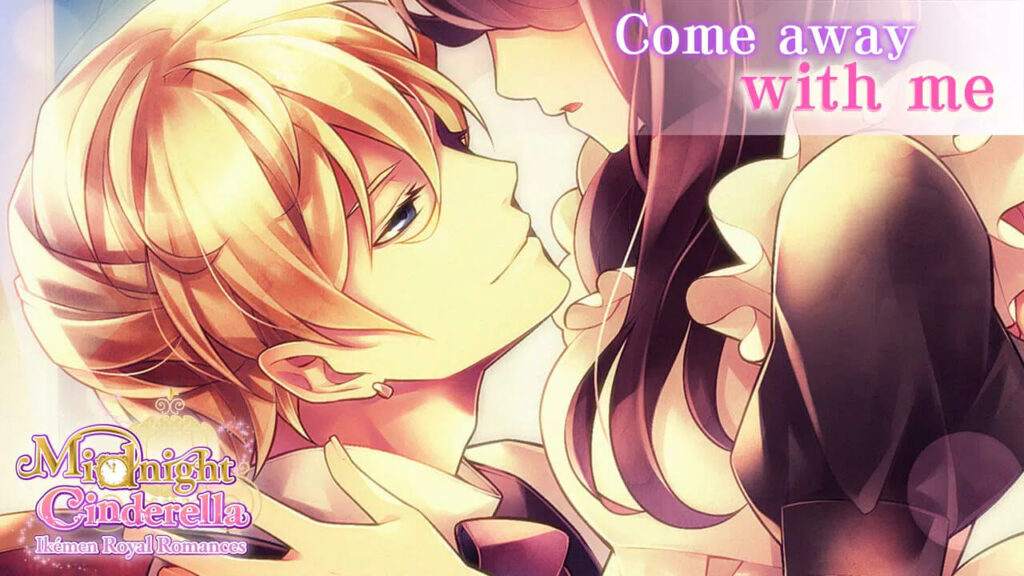 This is another game that is like Episode. It introduces players to a life simulation setup where Amy is crazy for her boyfriend, but he doesn't remember her after death. As a player, your job is to remind him of Amy by telling him about their love story.
The gameplay is pretty unique and inspired by real-life stories. Another interesting thing is the Geolocation option. The game uses your location to deliver a more realistic feeling. To enjoy this game, you will have to download a good Geo app.
6. Adventure Capitalist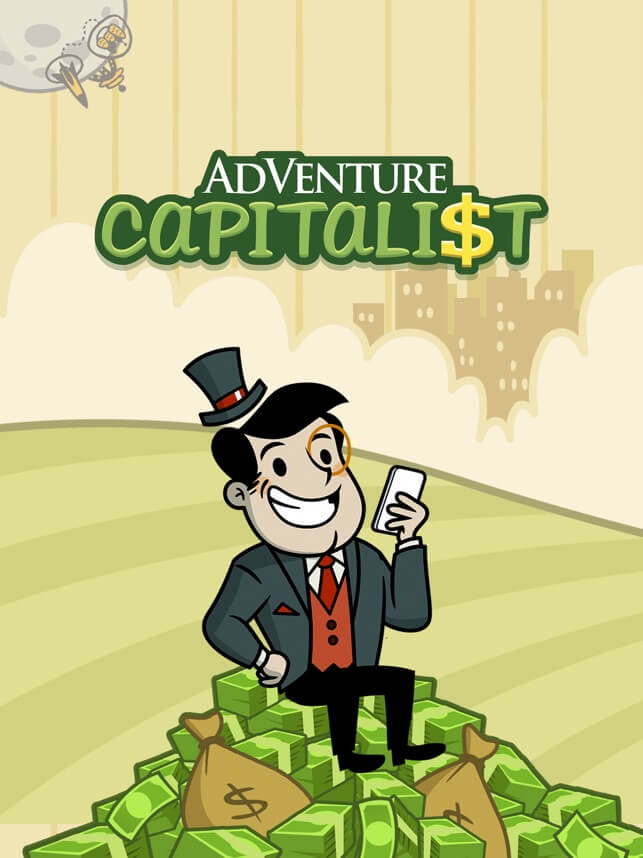 There's a chance some of you have already played this game. If not, you should give it a try. It is a popular game like Episode and is compatible with both iOS and Android platforms.
It brings engaging and fun-filled gameplay just like Episode. As the title suggests, this game is all about capital and business. As a player, you can start your own business, employ staff, purchase upgrades, and conquer the market. You can do all of this while having super fun.
7. Always Remember Me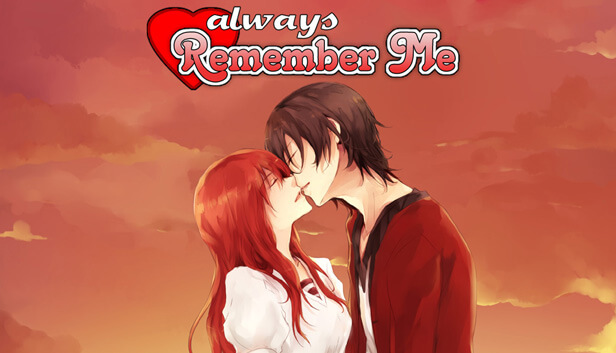 Next up, we have Always Remember Me, a romantic comedy title. As always, the story revolves around the main character and other supporting characters.
It is about a girl who is desperate to bring back her boyfriend's memory. She will try every possible way to achieve her goal. As the game progresses, you will unlock new possibilities that will keep you interested in the gameplay. The good thing is that both iOS and Android users can play this game.
8. Spirited Heart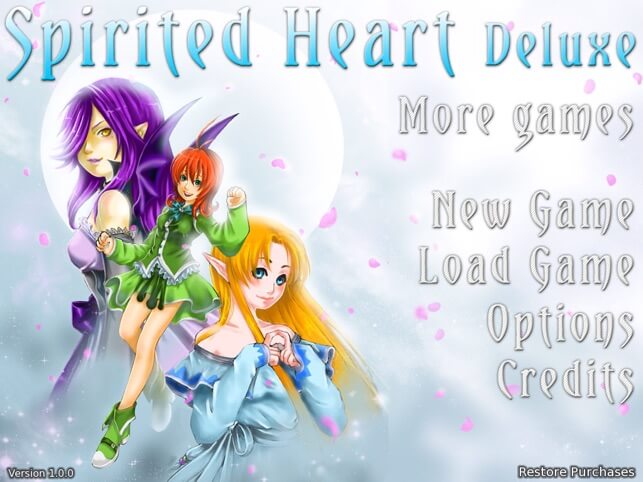 There are plenty of games that are similar to Episode, and Spirited Heart is one of them. If you tried Episode and found it impressive, we are sure you will like this one too.
In Spirited Heart, you can create and customize your avatar. Initially, when you start playing, the game may feel easy, but we can assure you it's not. As the story unfolds, it only gets tougher. There are six different characters to play along with. Luckily, this game is available for both Android and iOS platforms, meaning everyone can play it.
9. My Candy Love
If you like playing lovey-dovey games, My Candy Love is for you. The gameplay is the same as the title. You can create your own love story and do basic things that are common in these types of games.
However, there's a catch! You cannot go out on a date until you complete a certain number of challenges or reach a certain stage. The gameplay is interesting enough to keep you engaged. You can either play this game on an Android device or iOS.
10. Choice Of Robots
The name itself gives us a hint of what's this game all about. It is a fun game with a selection of robots to choose from. It allows you to create a story that you would want to finish.
The robots in the game are designed to transform the world. But what's more interesting is that you get to create your robot. This game may not be suitable for everyone. If you are looking for romance or love-based titles, this is not for you. But if you are in the mood to try something new, Choice of Robots can be a good starting point.
11. Amnesia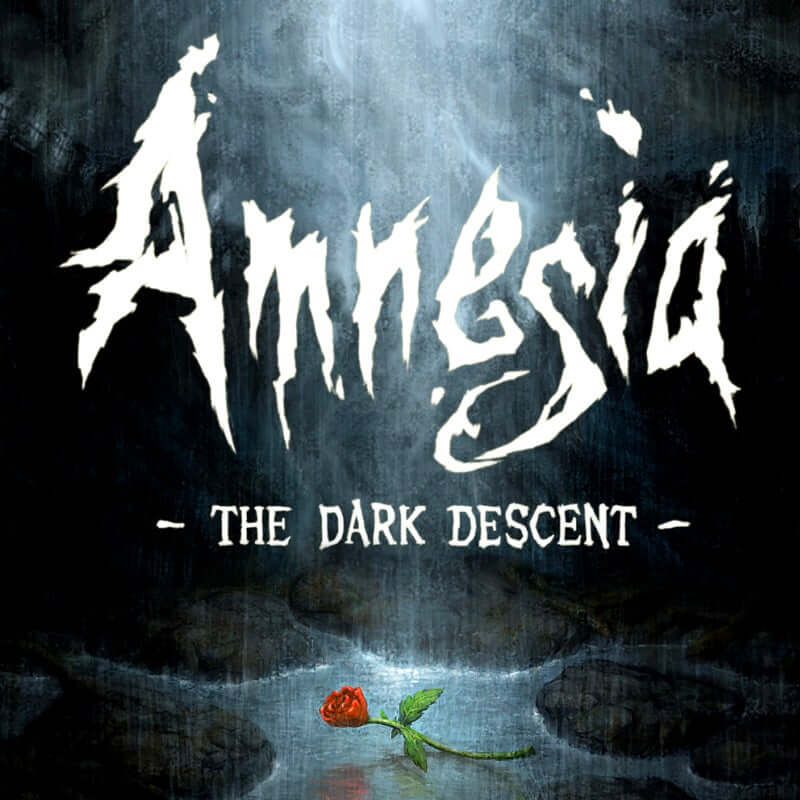 Yes, we agree that the game's title is a bit weird. But don't worry, the gameplay is not. As the name implies, it follows the story of a person who has lost their memories. However, they have retained their basic abilities like speaking, walking, writing, and so on.
We won't tell you much about the gameplay as it might spoil the fun. We want you to play the game and judge it yourself. Like all the above-mentioned titles, Amnesia is also playable on both iOS and Android platforms.
12. City Of Love: Paris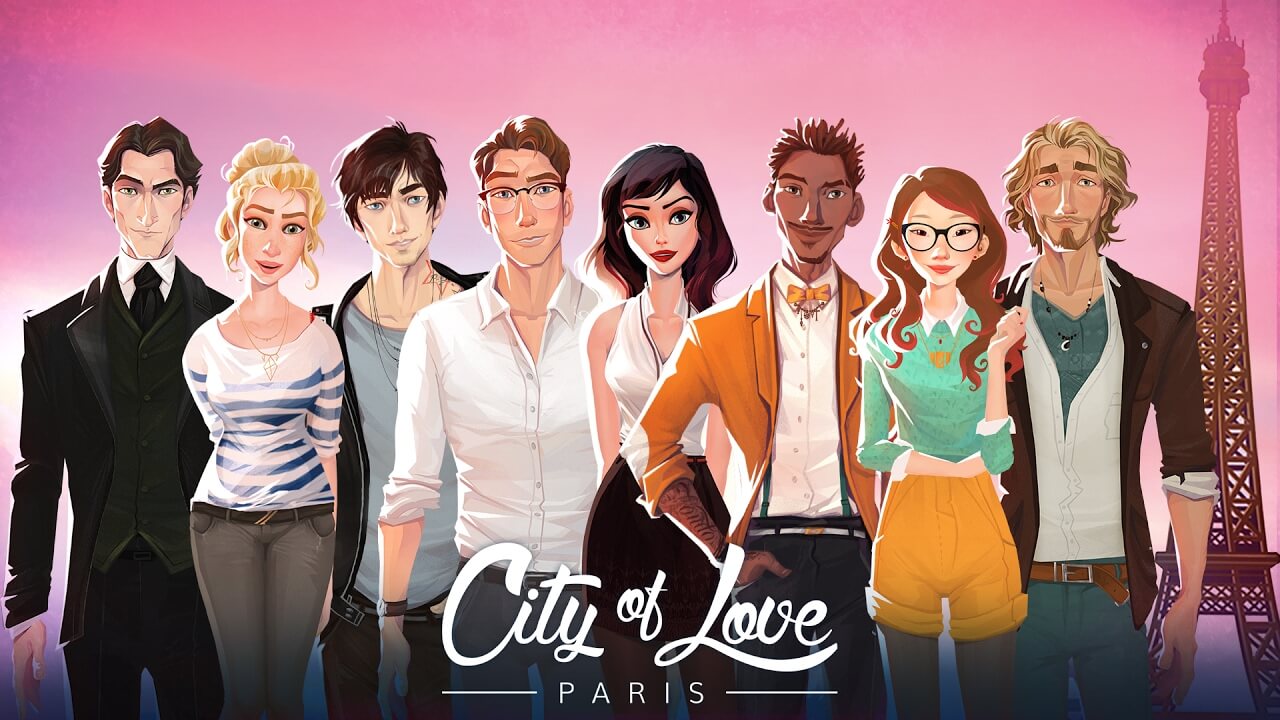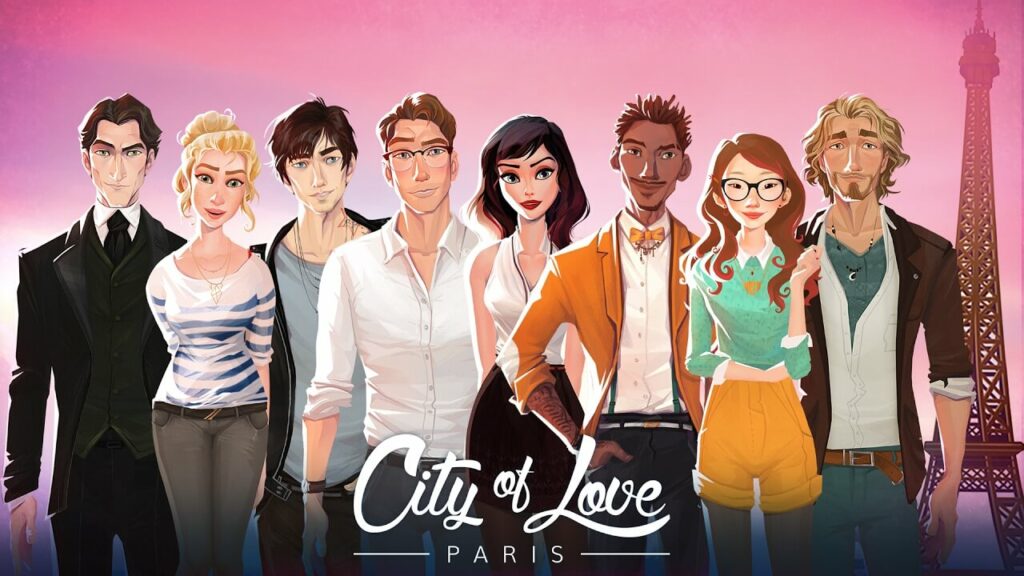 Developed and published by Ubisoft, City Of Love: Paris is an engaging game. If you are someone who fantasizes about falling in love in Paris, you must give this game a try. It takes you to the city of Paris for free.
Players assume the role of the protagonist, a heroine in love. Besides the romantic part, some mysteries need to be solved. In this game, you take your own decisions. You can make choices, dress up, socialize, and explore Paris. To make things even more exciting, the game includes a variety of puzzles and missions to solve.
13. Linda Brown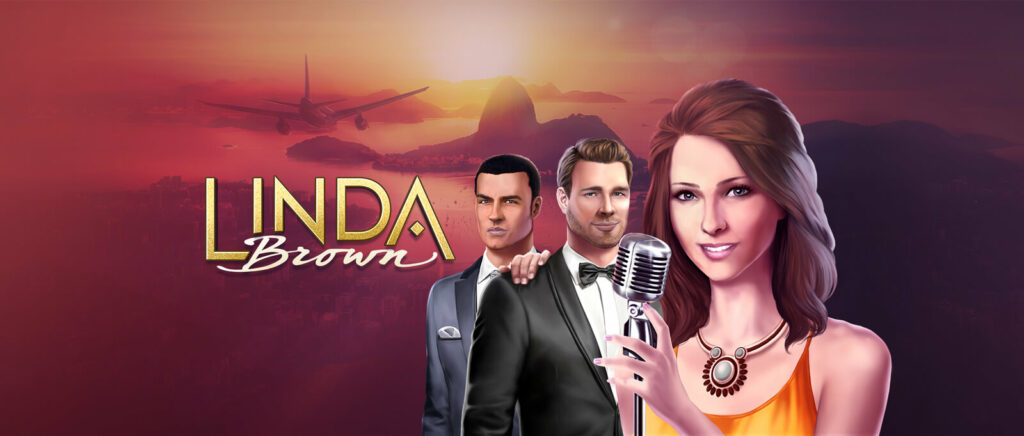 Linda Brown is the creator of Gameloft, a well-known developer in the gaming world. It offers a highly interactive game, where you become a part of a hot love tale. It's in your hands to decide how the story ends.
The choices you make will impact the story and have consequences. As far as the player's character is concerned, she is a sad woman who moves to a new place in search of love and happiness. If you are excited to find out how the story unfolds, you should give this game a try today!
14. My Story: Choose Your Own Path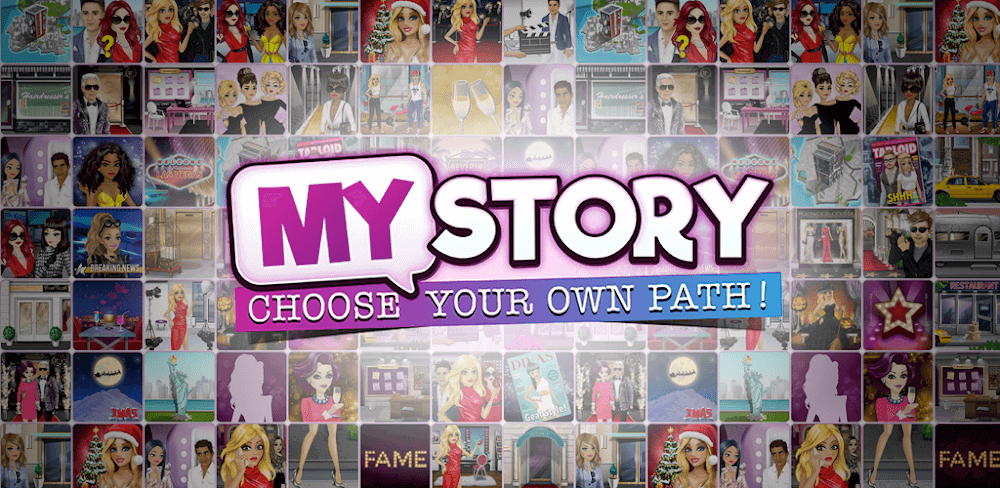 The title of the game already reveals a lot, so we don't think, we have to explain much. Developed by Nanobit, My Story offers exciting gameplay. This mobile game is developed to challenge your imagination. It's impossible to predict the outcome of the game. But it's important to remember that every choice will have a consequence.
There's no doubt that you will have a lot of fun engaging in this game. You can download it on your iOS or Android smartphone and start playing. My Story includes amazing stories, comedies, and dramatic works.
15. Journeys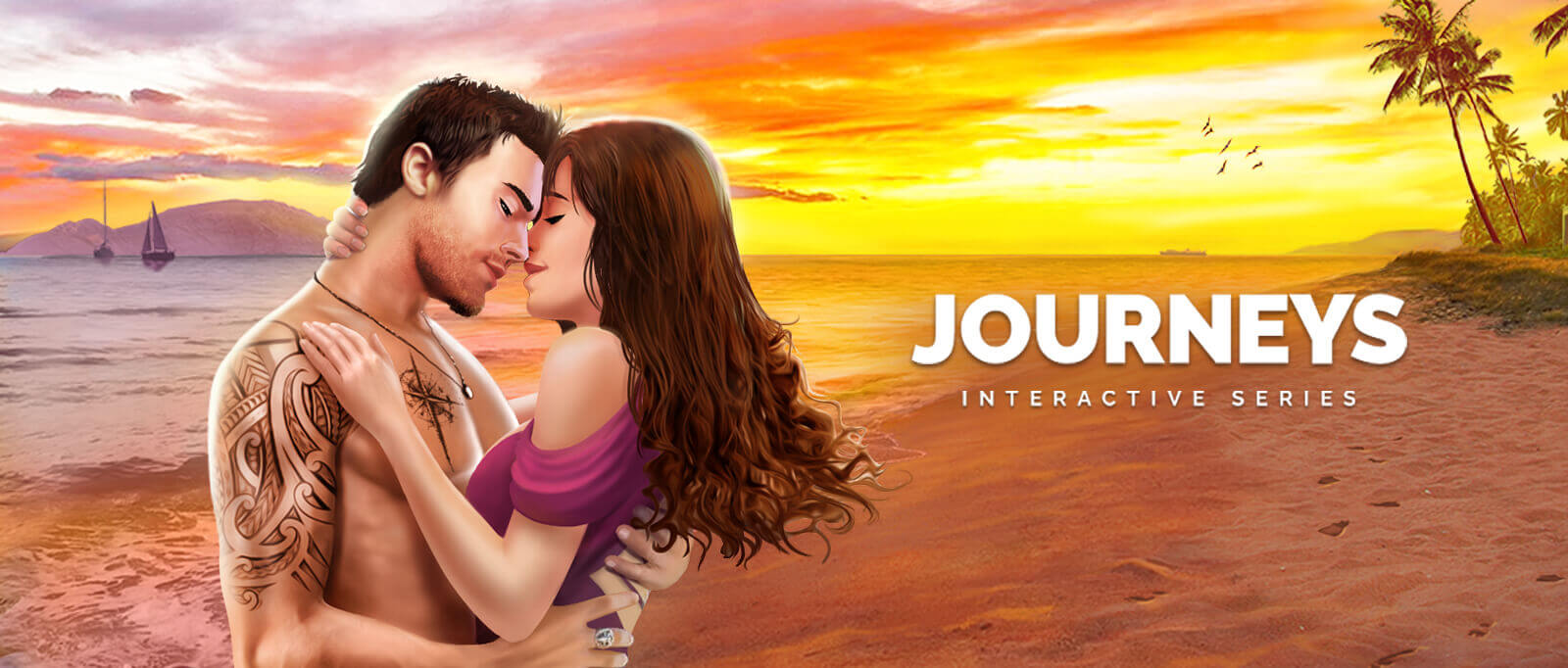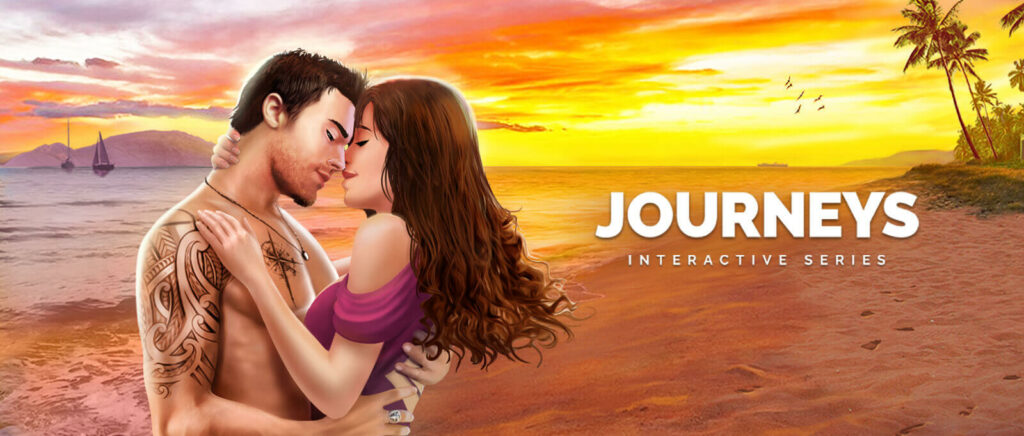 Journeys is a steamy game with characters featuring sexual accessories. Playing this game gives you the chance to interact with attractive males. The good thing is that you can shape the story as per your preference.
This game is the perfect blend of passion, intrigue, and conflict. The realism in the story is what makes it better. For an immersive experience, you should try Journeys. However, there's a slight drawback. This game is only available for iOS users. So, Android users are at a loss here.
16. Choice Of The Deathless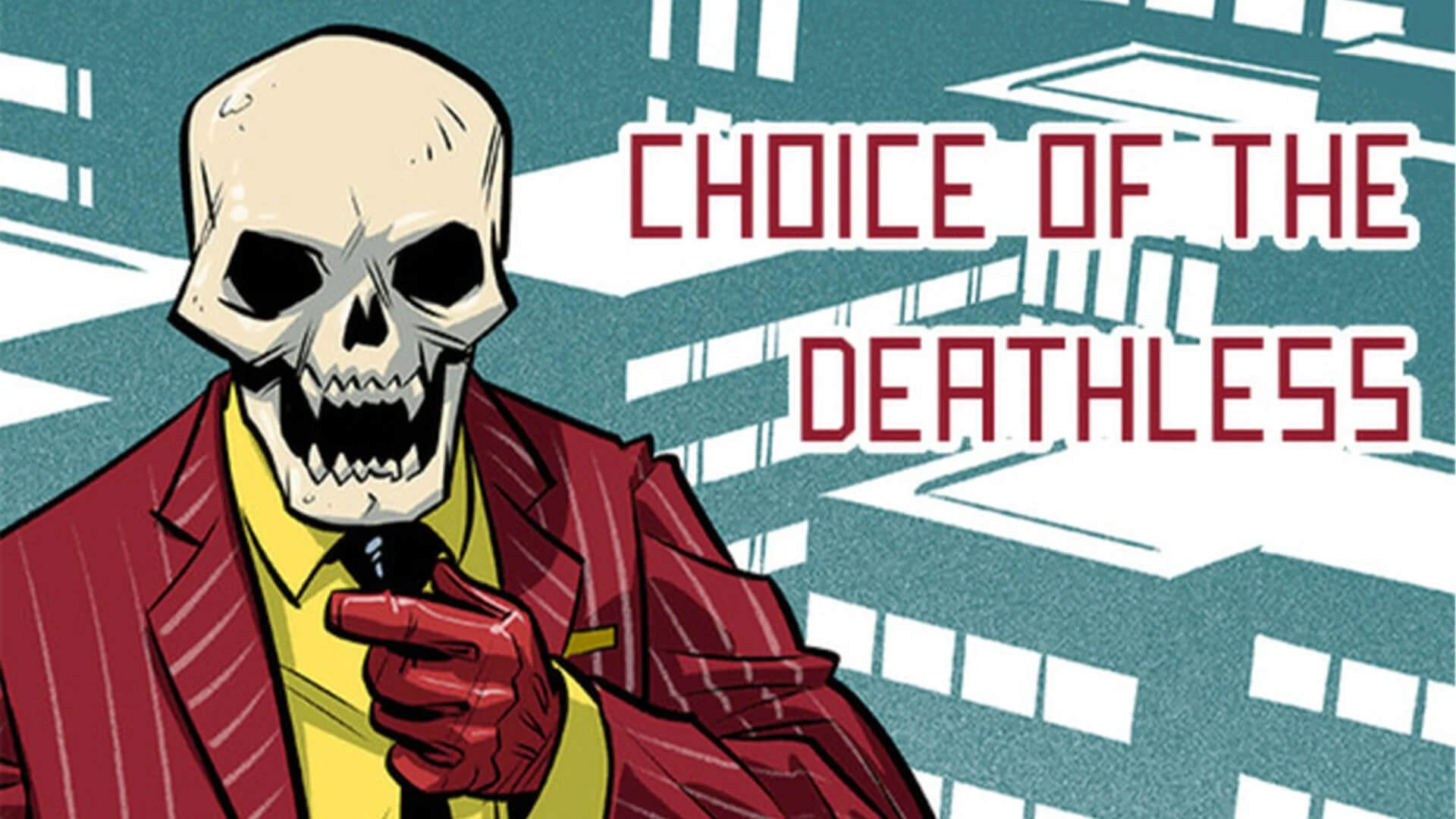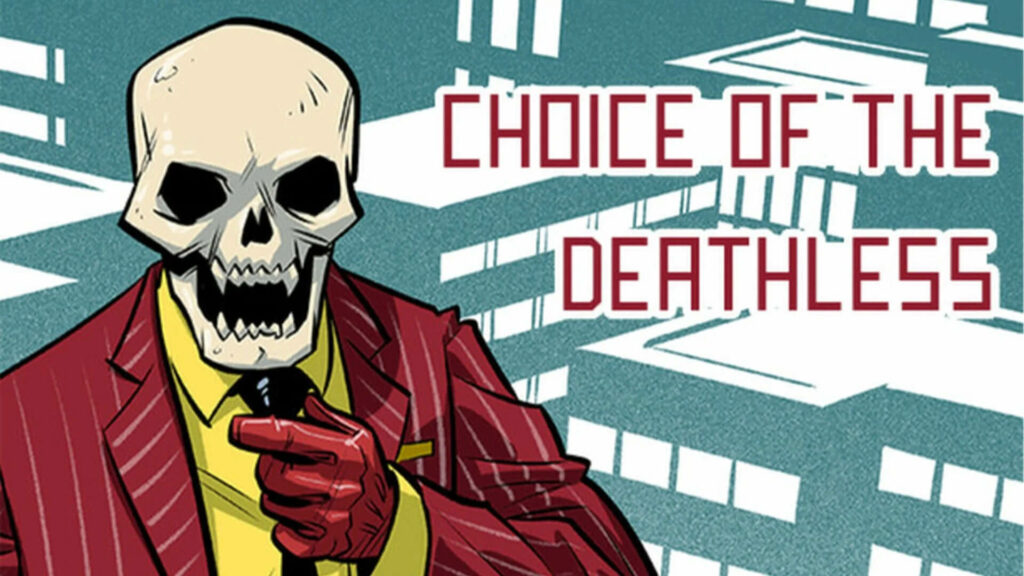 Before we describe the game to you, let us be clear that Choice Of The Deathless is not for everyone. Unless you want to engage in intense gameplay, you won't find the gameplay appealing.
This is only a text-based app and has no animations or music. This might be a turn-off for some. But if the game reaches the right audience, we are sure that they will love it. Unlike the previous title, this one is supported by both iOS and Android platforms.
17. Decisions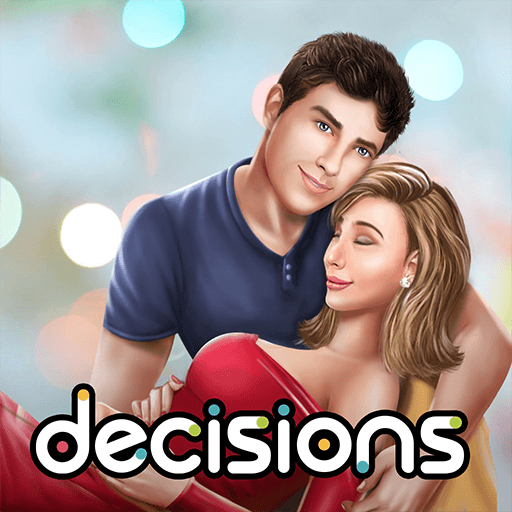 Decisions from Games2win is an exciting game with eye-catching video tales. We are certain that you will love playing this game. You can download it on your iPhone, iPad, or Android device and engage in immersive gameplay.
Logging into the game will give you access to a large catalog of episodes. The notable feature is the tale game software that can select from a list of memorable titles.
18. Indus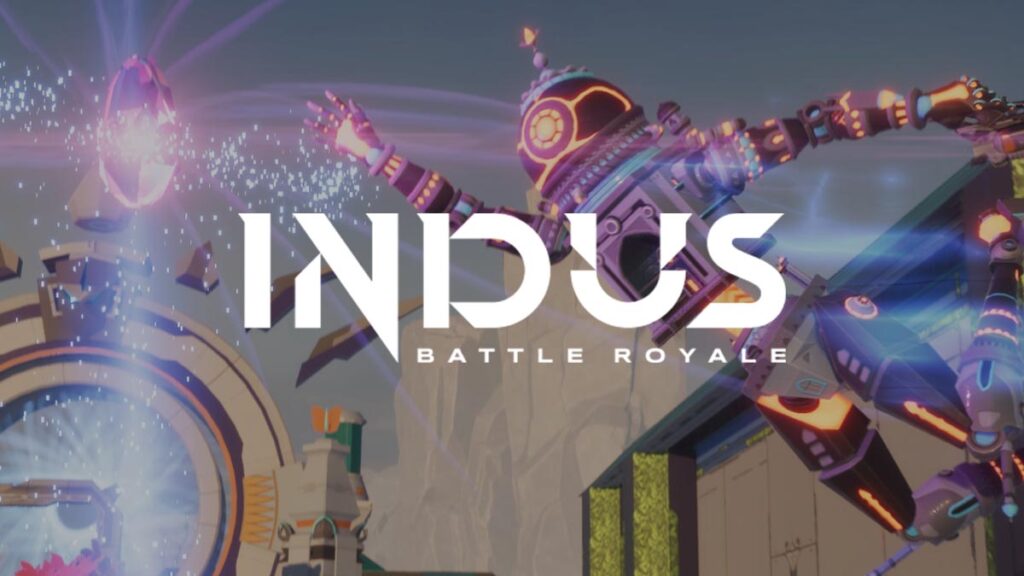 We are sure that you haven't played a game like Indus before. It is developed by Rolling Vector, especially for Android users. It means Indus is not available on the iOS platform.
It offers an unlimited supply of playable episodes, all for free. Unlike some other games, Indus doesn't have a cluttered interface. This allows players to handle the game with ease. The addictive gameplay will keep you hooked till the end. If you are on the hunt for an exciting game, you should try Indus.
19. The Simpsons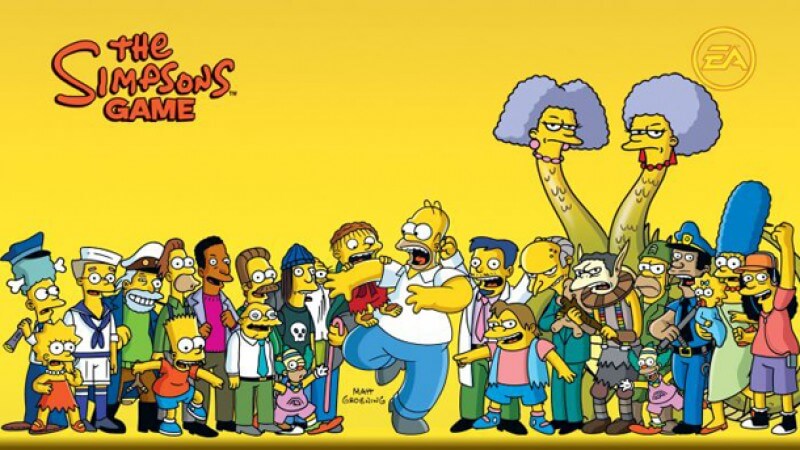 This is one such game that doesn't need any introduction. We say it is even better than Episodes. As you must guess, this game is based on the popular Simpsons series. So if you are a fan of the cartoon, you are likely to enjoy playing it.
To keep things interesting, it includes several twists and turns. Also, the game is updated with new storylines frequently. This allows players to engage in a different storyline every time. Just so you know this game is developed by EA Redwood Shores and published by Electronic Arts.
20. Champion Of The Gods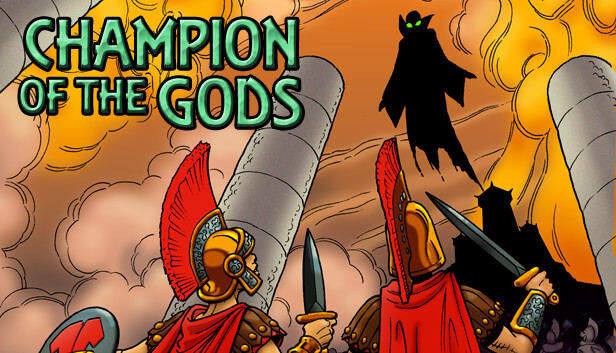 Lastly, we have Champion Of The Gods. Like Episode, it is a story app game where you are responsible for saving people. The game offers a variety of weapons that needs to be used during battles.
It includes an interactive novel and allows you to control the story. As a player, you have the freedom to create your own story, and that too for free.
Final Words
There are many alternatives to Episode, but we included only the top ones in this list. If you haven't tried these games before, it's your cue to do it now! Just download the ones you like and get started. You can play all of these games on your smartphone.