Games Like HuniePop in 2023 – Top Adult Simulation Games to Try Out!
The concept of adult simulation games is gradually gaining more and more traction on the internet. However, one that has managed to take a peak is HuniePop. Thanks to the engaging storyline and the enticing graphics, the game has reached the top pretty quickly.
That said, there could be several reasons why you might feel the need to look for alternatives to HuniePop. It could be because you finished the game or it could be because of the monotone you have reached after playing the game.
Irrespective of the reason, this article will explore all that you need to know about the best games like HuniePop that are worth the time and equally fun and engaging to play.
1. Mystic Messenger
Prepare yourself for an enthralling journey into the realm of romance as you embark on a captivating adventure filled with a diverse cast of male characters. Each character in the game is set to capture your curiosity and help you dive deeper into the sea of intriguing stories.
Through the ingenious integration of an interactive messaging application, Mystic Messenger provides an immersive platform that goes beyond the boundaries of traditional gameplay. The vibrant universe depicted in the game is unlike anything else. 
As you progress through Mystic Messenger, each character's distinct personality unravels through a collection of impressive storylines. If you are looking for something similar to Hunie but different in a way, this is it.
2. Roommates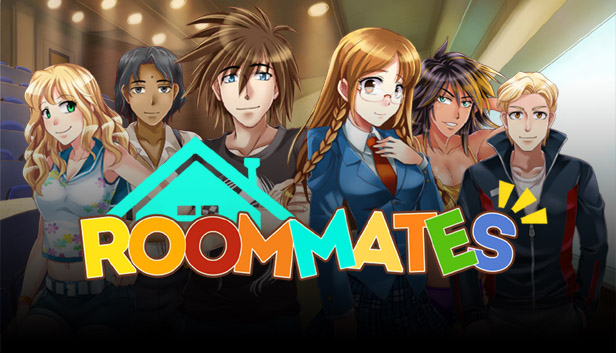 Next up on the list is Roommates, which is believed to be the closest "dupe" to HuniePop. It features a similar category of gameplay and storyline and is available on both Android and iOS platforms, making it a highly accessible game.
In this game, you have two primary characters to choose from – Anne and Max. This depends on the gender that you choose in the game. There are other characters in the game, including Max, who is a guitarist and a singer as well. 
The game depicts more of a coming-of-age kind of college-based gameplay, which you are going to enjoy and prefer indulging in the long run.
3. Puzzle of Love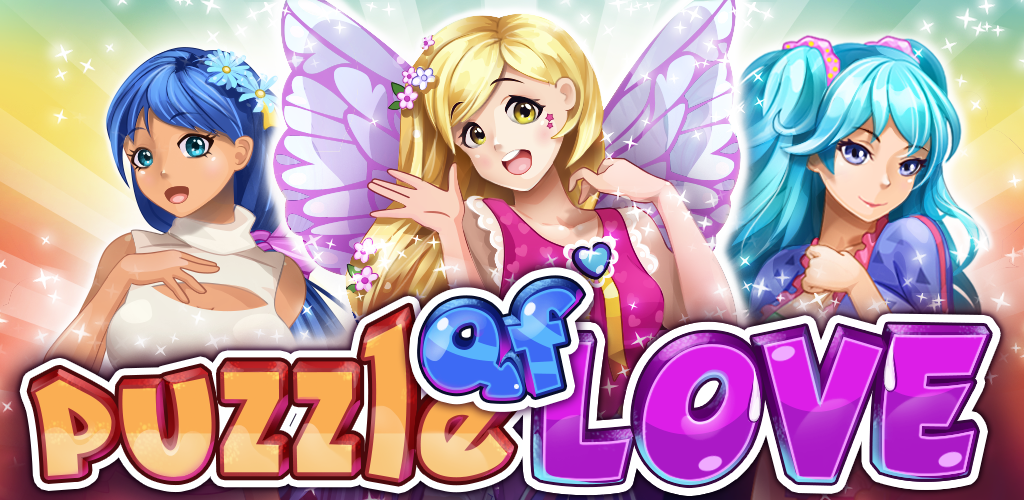 If the name wasn't a giveaway, Puzzle of Love is another popular HuniePop alternative that's worth taking a look at. Immerse yourself in an enthralling storyline where you assume the role of a renowned writer in search of inspiration. Your mission: to engage and date a variety of intriguing ladies, gathering inspiration for your next literary masterpiece.
Your aim to make it through the game is to master your charm of attraction. This is what makes or breaks the whole thing. Puzzle of Love presents a unique blend of dating simulation and miniature games, offering a diverse and immersive gaming experience.
Also, while you are navigating through the fun part of the game, you will have to solve puzzles while you are on your dates as well. Don't let this be a turn down though because it lets you unlock new levels and have access to perks.
4. Sengoku Rance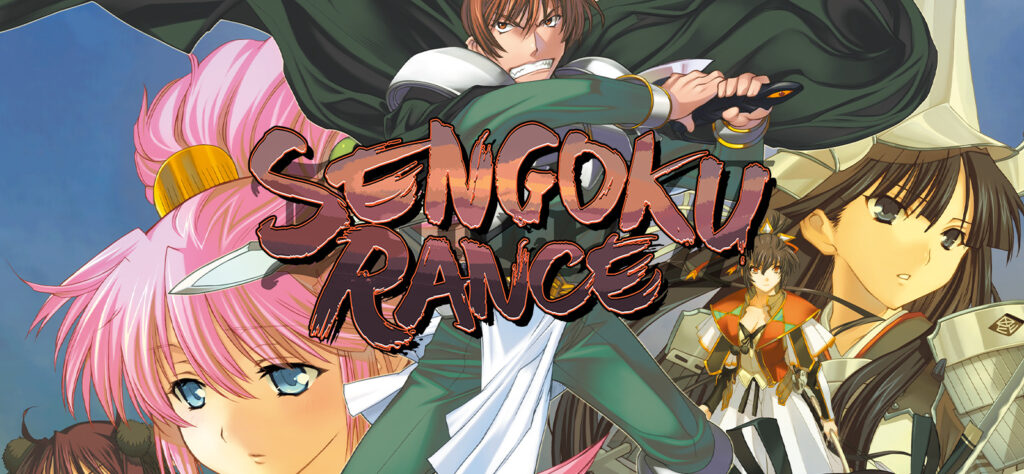 Although fairly underrated, Sengoku Rance is another worthy HuniePop alternative we'd 100% recommend checking out. The game is pretty much the same as HuniePop because it features a dating simulation kind of situation, something you'd personally enjoy exploring.
If you are wondering what the gameplay is all about, it revolves around the character of Rance, who is a ruthless warrior. The fantasy element in the game escalates the whole gameplay experience and takes things to the absolute next level.
You do need access to a PC to be able to play this game, so that's one thing you'd personally have to stay mindful about. Also, despite the fantasy element in the game, you do have to fight and take down the enemies to progress in the game.
5. Kitty Powers' Matchmaker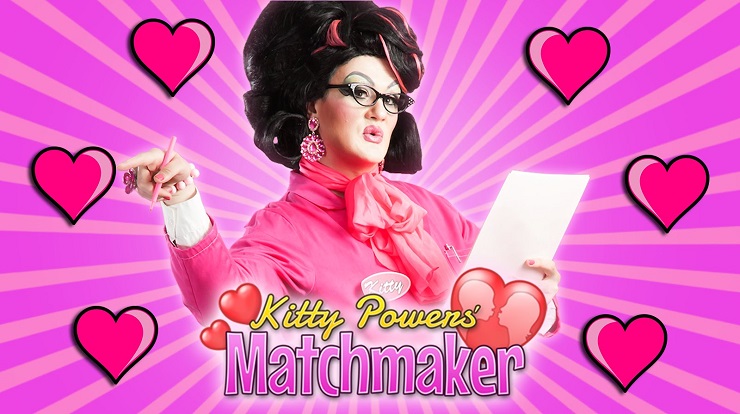 Similar to HuniePop, Kitty Powers' Matchmaker brings an engaging plot to mobile gaming, but with a distinctive twist. This dating simulation game embraces a charming traditional cartoon style, setting it apart from others in its genre. Your role in the game is that of a matchmaker, making this simulation game quite fun and engaging.
Under the guidance of your supervisor, the fabulous drag queen diva Kitty Powers herself, you'll learn the ropes of the matchmaking world. The more you learn, the more enhanced your skills become in the process. Also, the game provides you access to Kitty's black album, which is a sure-shot way to success.
Also, ensure that you are paying close attention to the personalities, preferences, and compatibility factors that are involved in the game. With your efforts, it is time you unleash your inner cupid.
6. Kamidori Alchemy Meister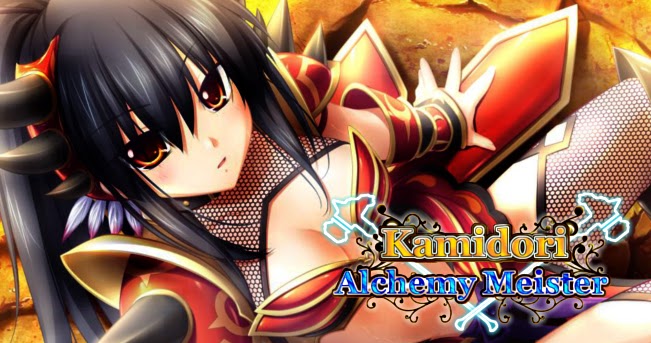 Another anime-inspired HuniePop alternative worth looking into is Kamidori Alchemy Master. The elements of gameplay in this are a lot different than HuniePop since it revolves around a variety of fantasies.
If you are wondering what the game is all about, it follows the life of Kamidori, who is an orphan. His only aim in life is to become an alchemist and that's exactly what he is training towards. The game unfolds a series of adventures and new elements that add to the thrill of the game.
However, as you progress through the game, you will cross paths with three other girls, who join the quest throughout the game. Overall, the game is fun, progressive, and very fast-paced.
7. Amber's Magic Shop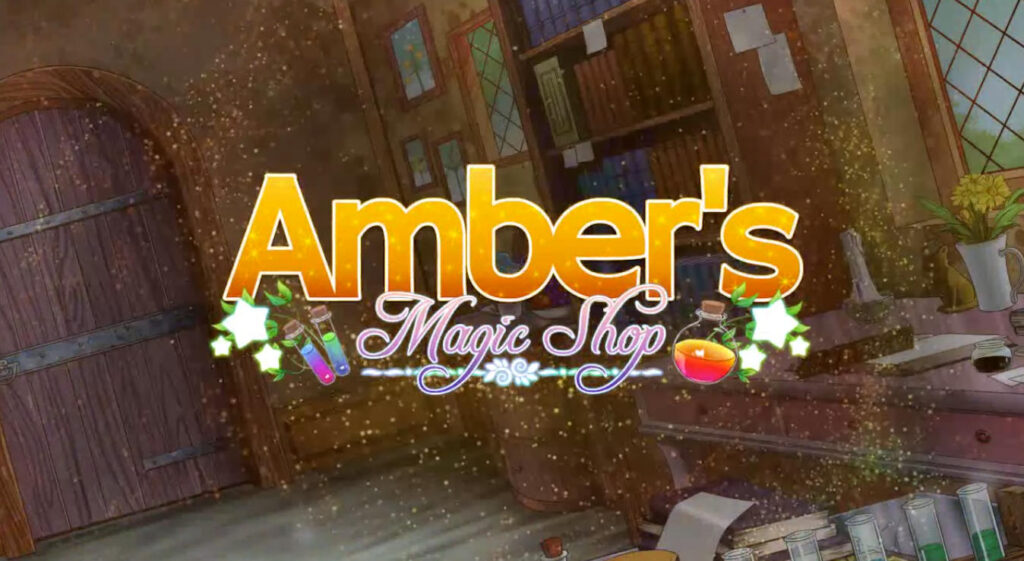 Simply reading the name of the game is enough to leave you with a lot of fantasy and fun. This captivating dating sim game offers players a unique opportunity to delve into the life of Amber, a dark elf with a compelling story. Abandoned as a baby in the forests of south Cecilia, Amber's fortunes took a turn when she was discovered by the prophet Vin, who nurtured her and trained her as an alchemist.
Although the premise of the game is quite sad, it is one of those games that you never seem to get enough of. Once you start playing the game, it pretty much becomes impossible for you to stop.
Besides drawing a lot of similarities to HuniePop, the game also offers a series of personalization features, something you'd get to make the most out of. Immerse yourself in the enchanting world of Amber as you embark on a journey filled with magic, relationships, and personal growth.
8. Shira Oka: Second Chances
Available on PC, Shira Oka: Second Chances is another HuniePop alternative worth looking into. This is perfect for individuals that are bored of HuniePop and want to engage in something similar but better.
The game is based on characters from high school, making the whole game quite fast-paced and fun. There are adventurous twists and turns along the way that you'd have to catch up to as well. 
Also, there are active roleplaying features in the game, which make the whole experience even more fun and enticing. Besides the main game, there are a series of mini-games inside that lets you unlock new levels and perks.
9. Heileen 3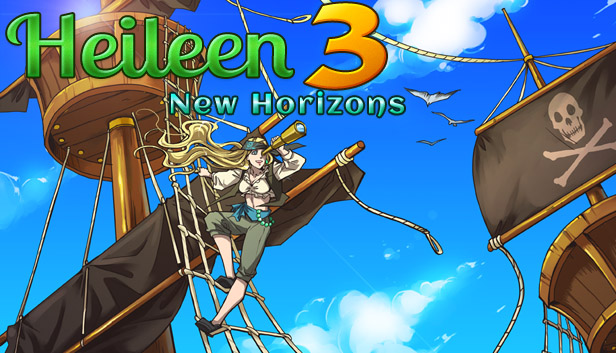 Being the third installment of this franchise, Heileen 3 is one of those HuniePop alternatives that you can't seem to get enough of. Your role in the game is of a notorious thief named Heileen. If you have a penchant for the high seas and the allure of the criminal world, this game is tailor-made for you.
Much like games akin to HuniePop for smartphones, Heileen 3 offers the opportunity to cultivate romantic connections. As you navigate through the game, you can develop a genuine interest in someone, adding an exciting dimension to your immersive experience.
The mysteries and the thrilling adventures that you get to unravel along the way are something we'd personally recommend you pay close attention to. The game allows you to fully immerse yourself in the richly crafted world, interacting with a diverse cast of characters and shaping Heileen's destiny through your choices.
10. Nicole
If you are a fan of mysterious romance simulation games, Nicole is one of those games you can't miss out on. The game follows the life of Nicole, a kind-hearted girl whose life takes an unexpected turn when she enters the campus she had longed for. 
However, things soon start to take a tumble as her personal life starts to unfold. Soon, she finds herself assigned to the University resident. Mysterious circumstances arise as three girls go missing, and Nicole realizes she could be the next target.
As Nicole, you'll have the opportunity to form relationships with various male characters, including Ted, Darren, Jeff, and Kurt. Don't get sidetracked by the dating and romance side of things because there is a lot that you need to unravel as you progress through the game.
Conclusion
HuniePop is a pioneer in the field of simulation games. If you have been looking for something similar, we hope this article gives you all the insights that you are looking for. There are quite a few different ones that we have assorted in the list with the hopes that you can find an option that works best in your favor.