25+ Best Samsung Smart TV Apps In 2023 [100% Working]
Searching for the best Samsung Smart TV apps for your smart TV? Well, if you're searching for the same, then you've landed on the right page because today,
in this article, I am going to share a list of 17 best Samsung smart TV apps that you can install right now. So, here we go-
Best Samsung Smart TV Apps
Samsung launched its first smart TV in 2008, and since then, they've brought hundreds of smart TV in the market. Also, the brand Samsung is famous worldwide, and in 2018 itself, it sold more than 157 million Smart TV units around the globe.
For all these Samsung Smart TVs, they offer a broad collection of apps that can be very useful for Samsung users.
From entertainment to fashion, sports, and infotainment, the list of apps is massive. It is also a very hectic task for me to pick the 25 best among the vast app base of Samsung Smart TV Apps. But somehow, I managed to shortlist the 25 best Samsung smart TV apps for you that are going to enhance your overall experience with your smart TV.
However, there are chances that some of these apps might not be available for your Samsung Smart TV because of the outdated version.
In that case, you can share the name of the app in the comment section below, and we'll try to suggest the best alternative for those apps. Moreover, the chances of this are very less, and the apps mentioned below are most likely to support all Samsung Smart TVs.
What are Samsung Smart TV Apps?
Samsung offers a wide range of Smart TV Apps for their device to enhance your overall experience with its Smart TVs.
But these apps are not only entertainment-centric some functional apps are also available such as VPNs, to improve functionality.
A Samsung Smart TV app is a software application that is made to run on the Samsung Smart TV platform.
Because the smart TV platform is built for TVs, a typical Smart TV app can run on any of the Smart TV manufactured by Samsung.
 These apps are similar to the android application that we can download from the play store. However, the apps are not that versatile but still, more than enough, because TVs are mainly made for entertainment purposes.
You can install these apps in just a few clicks and can enjoy them on your smart TV. If you're looking for a simple guide on how to install these apps on your TV, then I have provided a step-by-step guide below.
You can follow the manual, and in case you know how to install apps on Samsung Smart TV, then you can skip this installation part.
25+ Best Samsung Smart TV apps 
Samsung Smart TVs come with a variety of built-in apps to offer users a wealth of content options. These apps include popular streaming services like Netflix and Hulu, as well as social media platforms like Facebook and Twitter.
In addition, Samsung provides an app store where users can find additional apps to download and use on their Smart TV. Here are 25 of the best Samsung Smart TV apps, based on popularity and functionality.
Netflix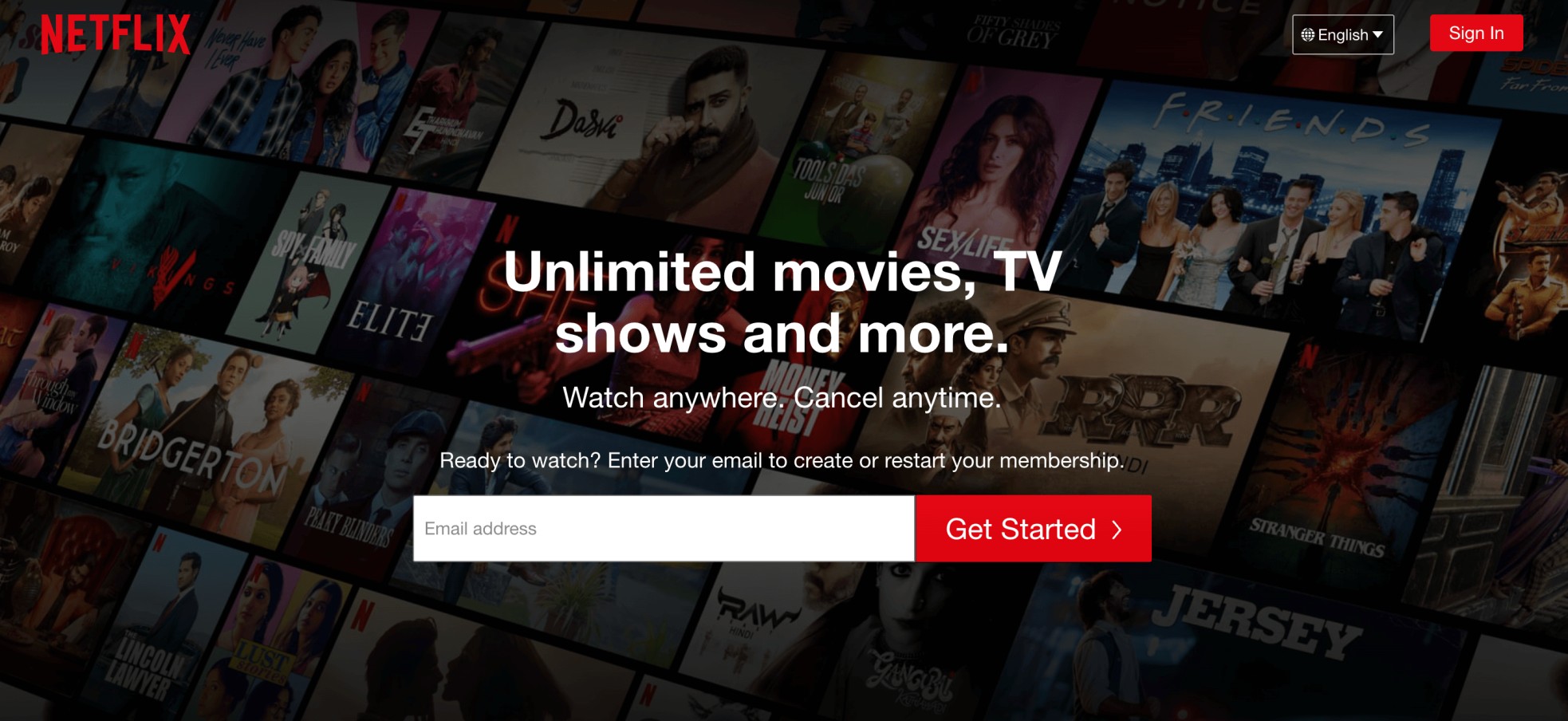 It is one of the best online video streaming services that allow us to enjoy both TV series and the latest movies.
It is one of the trending apps in the entertainment industry. There are chances that Netflix would be pre-installed on your Samsung Smart TV. Otherwise, you can download and install it from the apps section.
It is one of the largest streaming services around with a vast amount of content for its users. They offer access to thousands of TV shows and movies ranging from documentaries and blockbuster films to original series and movies created by Netflix itself.
They provide access to some of the great TV and web series, including 13 Reasons Why, Money Heist, Peaky Blinders, Dark, Chornobyl, Sacred Games, and many others.
If you are starting with video streaming, then Netflix is the best option for you. It also supports 4K streaming and downloading files to make them available offline. But Netflix is a premium service, which means you need to pay to use it, but it is worth it.
TED
The next app in our list is Ted. It is a global community where ideas can change everything, even the world. It is an entirely free app so you don't need to pay any single penny to use it. It is an excellent app for your Smart TV.
Ted provides you access to thousands of videos of business leaders, entrepreneurs, musicians, techies, and many experts from their field sharing their experiences, ideas, and so many other things.
If you love to watch podcasts and interviews, then I can assure you that you're going to love this app. Ted comes pre-installed on the latest Samsung Smart TVs. However, if it is not installed by default, you can do it manually.
After installation, you need to create a free account with them. This account helps to sync your watch history and favorite talks and gives you recommendations according to them. It also supports the "watch offline" feature where you can download the videos so that you can enjoy them anytime you want. The videos are available in 20+ languages.
Spotify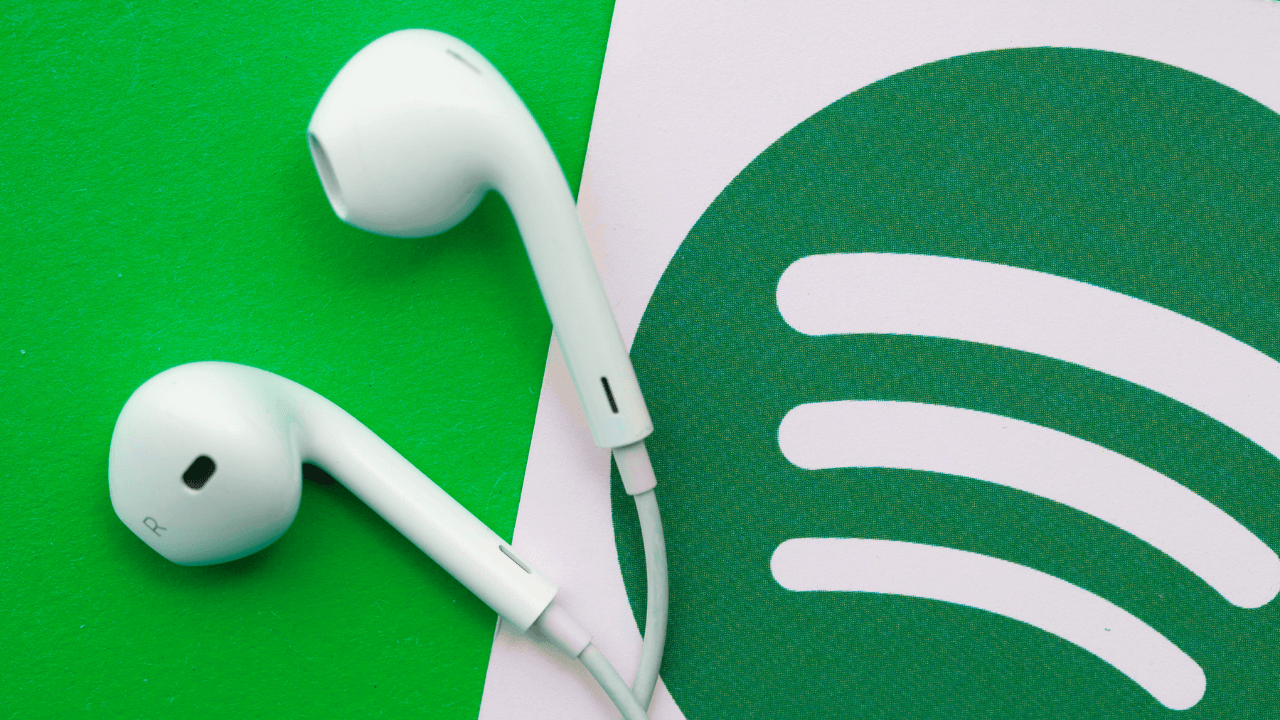 If you are a music lover, then Spotify is one of the best apps for your Samsung Smart TV. With the massive collection of 30 million tracks, it can turn your Smart TV into a small music theater.
Along with music, Spotify is an excellent source of podcasts too. They have an extensive library of podcasts that you can enjoy directly on your TV with the help of Spotify.
Spotify offers two different membership options. The free one offers you to create a custom playlist and enjoy songs with some advertisements.
While the premium membership allows you to download songs offline, double the bitrate to enhance the music experience, and many other features.
It even, it allows you to create and share playlists of your favorite songs with anyone you want. Also, you can use a single user account on multiple devices such as smartphones and computers as well. Overall, it's an excellent app for your Samsung Smart TV.
PlayStation Now
PlayStation Now is a PlayStation 3-based application for Samsung Smart TV. It allows you to play games available for PlayStation 3 on your TV.
This app is managed and streams games directly from Sony's servers itself to make sure you'll get a smooth experience of gaming while playing heavy games.
Still, with some heavy and fast games, you may feel a slow response rate compare to the games directly running on a console.
However, if you have a good-speed internet connection, cluttering effects can be reduced to make the game much more enthralling.
The app is freely available for Samsung Smart TV. But it comes with in-app purchases, which means you need to pay for the games that you'll play.
However, some games are available for free as well that you can enjoy without paying them a single penny.
YouTube
There is no surprise I am listing YouTube in the top 5 positions, because of so many features they offer. Along with that, YouTube is one of the best platforms for a variety of video content.
You'll find videos in almost all genres. From tutorials to lectures and music to comedy videos, YouTube contains nearly every type of content on its servers.
Even YouTube has recently launched its premium services, as well. The premium service offers to make content offline available, premium series, and an utterly ad-free experience.
Also, the clean and user-friendly interface of YouTube is a plus point behind its popularity they have. Along with this, you can also upload videos on YouTube.
Youtube is an excellent source of entertainment, and with minimal patience, you can find whatever entertains you. After installing, all you need to log in with your Gmail account, and boom. It will sync all your previously watched videos and then create a customized home screen for you.
AccuWeather
AccuWeather is another great Samsung Smart TV App. It offers two different versions, a free one and a paid one. Both of the versions are available on the Samsung App Store, and you can install any of them at your convenience.
If you're from a more substantial city that is listed on their cities list, then the free one is more than enough for you.
But if you live in a town that is not listed on their list, then you need to go for the paid one app, which just costs $2.99. The paid one displays the forecast of any specific city and zip code.
Also, it shows the 10-day forecast with satellite views and hourly weather map updates with weather warnings.
It is an excellent application for Smart TV users for a complete weather report. You can get all the weather-related information at a glance with the help of AccuWeather.
Amazon Prime Video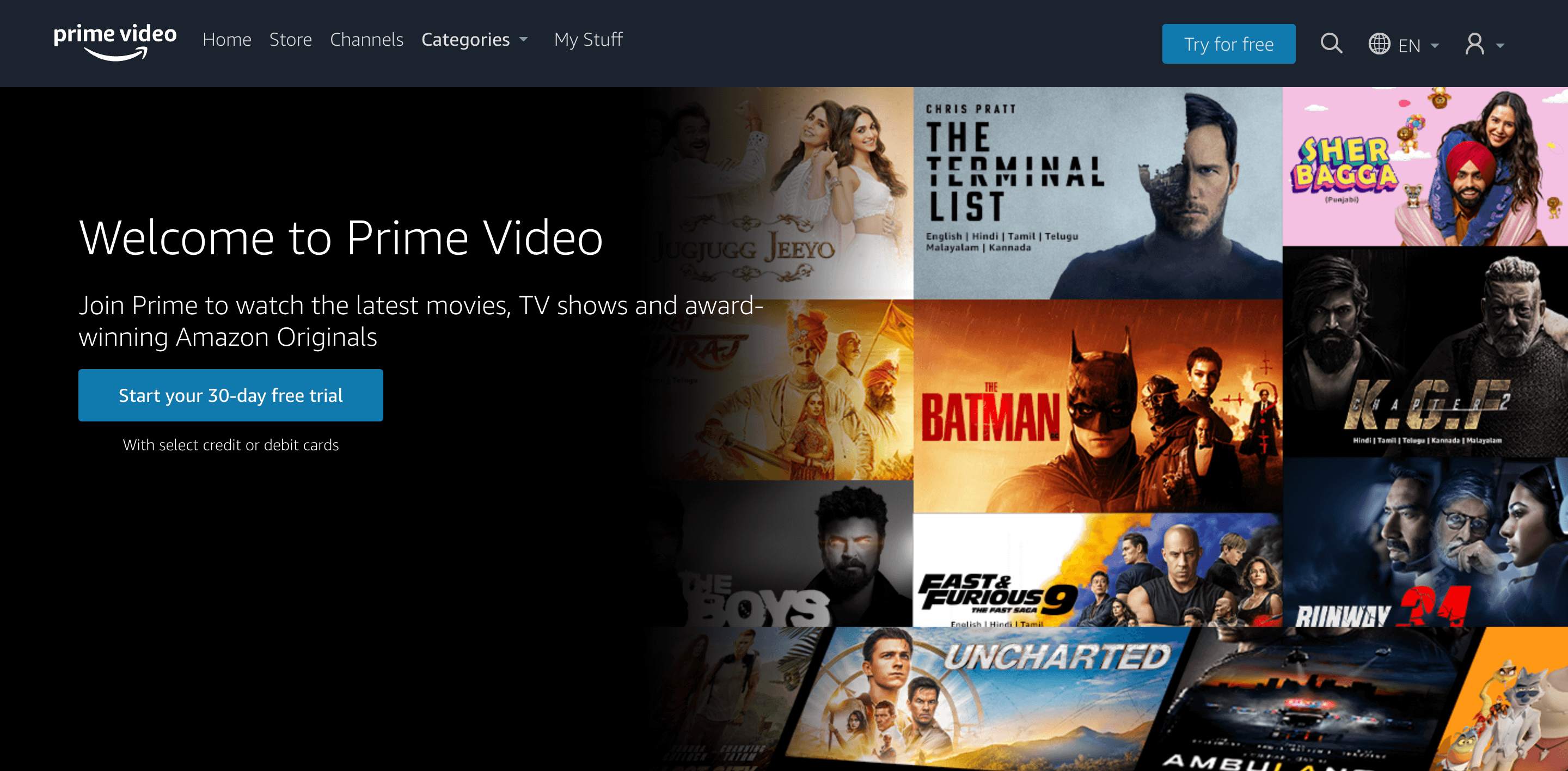 In the past few years, Amazon's video streaming service, "Amazon Prime" has become very famous among its users.
Despite the fact Amazon is not an original streaming service, they've performed awesome in terms of providing exclusive shows such as The Man in the High Castle, Good Omens, Mirzapur, and Vikings.
Along with this, they have an exclusive collection of content such as the John Wick series, Tonya, and popular standup comedy shows.
Unlike Netflix, you don't need a prime account to check what premium listing Amazon Prime is offering for their paid users.
Amazon Prime Video is not as famous as Netflix, nor does it have that vast library of content. But still, it is one of the best-growing apps in the entertainment section, especially in India. I have not seen any other streaming platform making web series and shows in the native Hindi language.
Hulu (For US Residents only)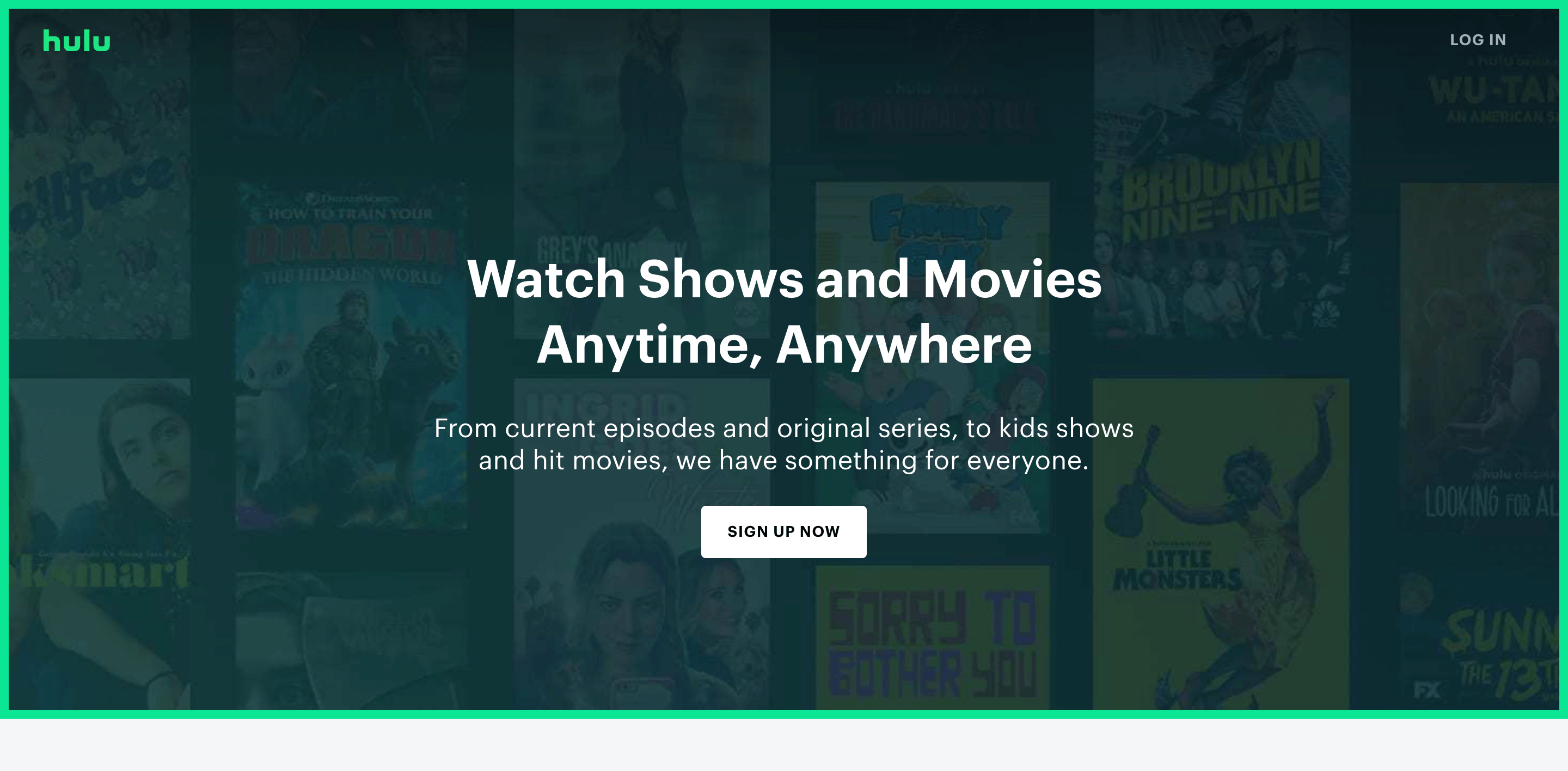 Hulu is an American entertainment company that provides the best quality media streaming services in the US. They announced their subscription tiers in 2017, and from that time, they join the competition of media streaming services like amazon prime and Netflix. 
Before implementing the tiers, they had only two plans. The free plan comes with ads and limited access to the content while the paid one doesn't have any limit for the content, but still, it also had advertisements. Now the cheaper tier comes with no limit to the content with commercials. On the other hand, the premium one cuts out the ads and offers a live TV bundle with it.
However, Hulu offers a free trial that you can test before choosing a paid subscription. Hulu offers some quality shows like The Handmaid's tale, Bob's Burgers, and The Mindy Project.
FandangoNOW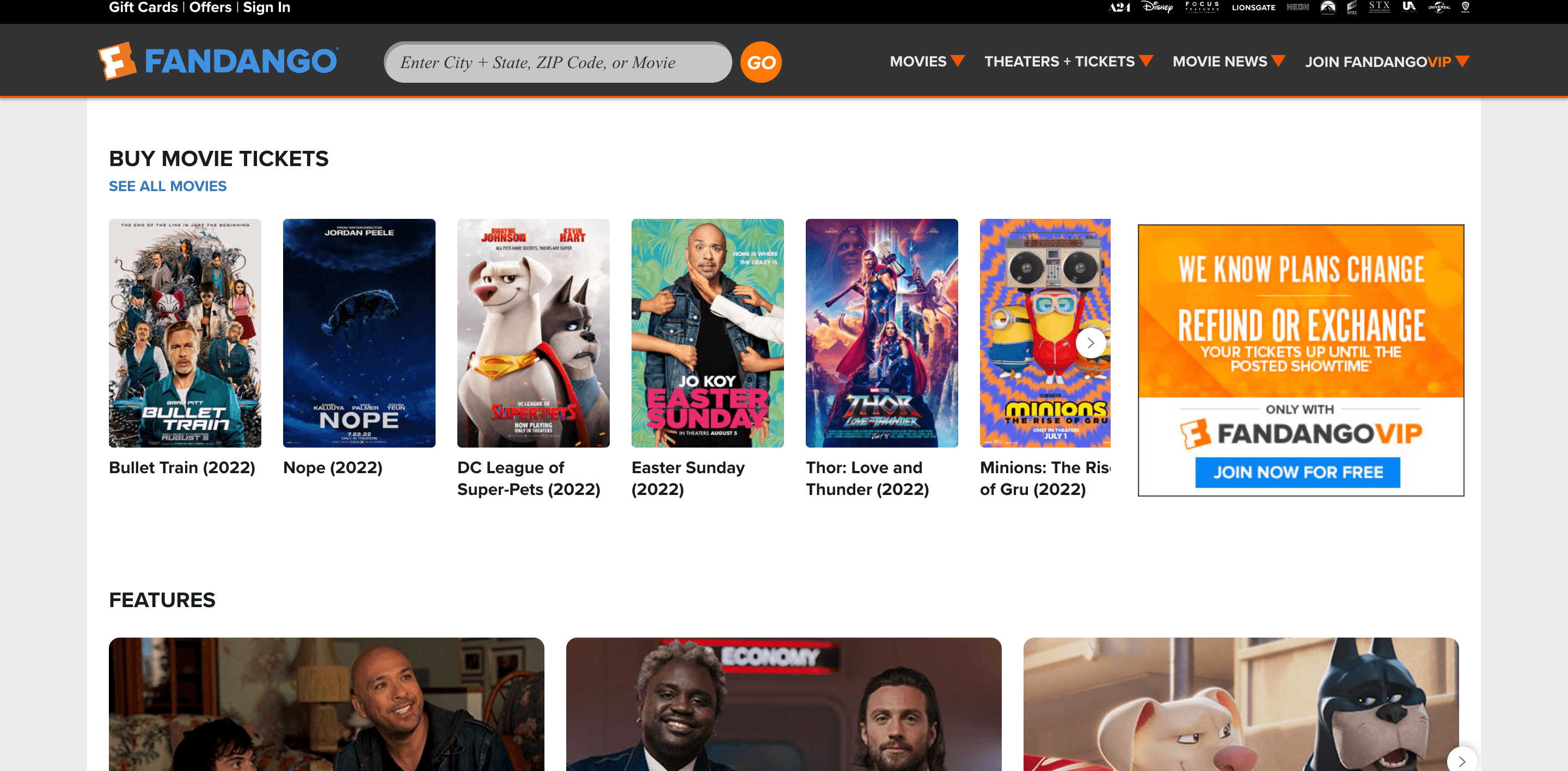 FandangoNOW is another popular Smart TV App for movies and TV shows. It is a complete video streaming service that has an extensive library of 30,000 movies and TV shows without a subscription. Although FandangoNOW is free, you still need to pay for the rent or purchase of any movie.
Fandango bought the M-Go service and then built its app around it. So, if you've used M-Go in the past, then all of your purchases made on M-Go will be available on FandangoNow as well.
Every purchase you make on FandangoNOW will help you in earning some VIP points. You can use these VIP points for making discounts on future purchases of FandangoNow.
FandangoNow is an excellent source of entertainment but a bit costly too. Though on renting basis, you can get it at a reasonable price because you don't need to pay for a whole month's subscription, and also, those VIP points are also going to help you in save some bucks.
Plex
Plex is pretty famous in the community because of its excellent user interface. The interface helps in organizing content very easily accessible. It allows us to access any compatible media file available on our computer directly to the TV. All you need to install Plex on your TV and the media server software on your computer, and that's it. 
It also offers paid web shows and podcasts. For this, you need to buy their premium version which costs around $4.99/month and $119/lifetime. However, the basic app is free, and that performs more than enough. In my opinion, I won't recommend you to go for their paid plans for web shows; there are much better options available than this. But in the end, it's entirely your choice.
It is an excellent option if you want to build a local video server for yourself. Also, setting up a server is very easy on Plex. 
HBO Now
HBO Now is quite famous because of one of the most popular web series, Game of Thrones. And not only Game of Thrones, but HBO has also produced so many superhit TV shows such as True Blood, The Sopranos, The Wire, and many others.
Although most of their famous TV series are available on other streaming services like Hotstar and Amazon Prime Video these services get these series when the boxset is available for everyone. That's when HBO Now comes into play. With HBO Now, you can watch the ongoing series and shows immediately.
As always, to access their content, you need to purchase the premium subscription first, and only after that, you can access their content. In terms of content, there is hardly any other service near the HBO Now.
BBC iPlayer
BBC is very famous and has a good reputation for producing some of the best TV shows in the past few years. Killing Eve, Doctor Who, Sherlock, and Luther, are some of them. You can access all these contents directly from their official app, iPlayer.
iPlayer is now available for Samsung Smart TVs as well. Although the sad part is, all the shows are available for 30 days only after their very first broadcast. And also, it is restricted to UK users only.
Since iPlayer covers almost everything that broadcasts on BBC, it is possibly one of the streaming services with the most extensive selection of shows and content. And because it is restricted for UK users only, you are required to have a legal TV license to use it.
UltraFlix
If your Samsung Smart TV supports streaming in 4K, then UltraFlix is one of the best apps for your Smart TV. UltraFlix offers both paid and free content 4K content for its users. However, the content in UltraFlix is not that huge comparing other services in the list, but since it is freely available, it can be the right choice for you.
In UltraFlix, you can rent content in as minimum as $4.99. Usually, the viewing window you get with UltraFlix is 48 hours, which is sufficient. To stream content in 4K, you need a good internet connection; otherwise, it will automatically downgrade the quality to HD.
UltraFlix is not the best, but yeah, it has a decent collection of movies to watch. Also, it is available only for residents of the US, Canada, and Europe.
Vimeo
Peoples often think that YouTube is the only source for free and original content, but it is not true at all. There are a lot of streaming apps available that are giving fierce competition to YouTube. Vimeo is one of them.
Similar to YouTube, Vimeo also allows creators to create their content and share it with them. It offers thousands of videos in various categories that include music videos, comedy videos, documentaries, and much more.
It even, it has an on-demand feature where you can rent or buy any movies. However, I don't like Vimeo that much because of its complex sparse interface. Also, it doesn't provide enough information about videos.
Facebook Watch
Another great free alternative is to watch videos on your smart TV. Similar to YouTube and Vimeo, the Facebook watch also allows you to watch videos created by its users. Their recommendation system works fine, and you'll get to watch videos according to your interests.
You can also watch live news shows and live streams of games. To access the content available on the Facebook watch, you need to log in there with your Facebook account, and that's it. Just after a second, it will start showing the videos as per your watch history and interests.
However, it is based on user-generated content and has nothing to be called Facebook's original content. Also, it is not available for older Samsung Smart TVs. 
VUDU
Another video streaming app for Samsung Smart TV. It is a free app that allows you to rent or buy any latest released titles. VUDU frequently runs sales where you can grab the deals at a very lower price. The average pricing of rentals is between $1 to $5 and purchases from $5 to $25.
VUDU doesn't have extensive libraries of content like Netflix or Amazon Prime. Its primary model is based on the latest releases. If you ask for a recommendation, I would never suggest you choose VUDU if you're mainly going to rely on a single streaming app. However, it could be an excellent supplemental service to Amazon Prime or Netflix.
All 4
All 4 are based on a similar principle of iPlayer. However, it offers content broadcasts on Channel 4, More4. And E4. Identical to iPlayer, you can watch live TV shows and watch already broadcasted content directly on your Samsung Smart TV.
However, the best part that I like about All 4 and hated about iPlayer is the availability of content. In All 4, you can watch any episode of any show, even if that was broadcasted in 2005.
All 4 is a great service for those who love to watch shows that are broadcast by Channel 4 Corporation. However, it's your choice whether you like it or not.
How to install apps on Samsung Smart TV?
The installation part is pretty easier. You just need to create an account and process further to install your favorite apps on your Samsung Smart TV. However, still, I am sharing the step-by-step guide below so that you won't face any issues during installation.
First of all, you need to create your Samsung Apps account. To create a Samsung Apps account, here are two methods that you can follow.
I am going to share both below so that you can choose whichever works great for you as per convenience.
First Method- In the first method, you can create your Samsung Apps account directly from your device. The process to create your account directly from the device is as follows-
First of all, go to Smart Hub on your device and then choose the red letter A button on your remote.

Now the login screen will appear, and here you need to scroll down until you see the create account button and choose that.

After that, you need to read and agree with the terms and conditions and privacy policy.

Here you need to select the Samsung Account box and put the valid email address in that box.

Now you need to choose a password, enter the password, and repeat the process to verify it.

Now you'll be asked to put some details of your account, enter proper information and then click on create an account, and that's it.
Your account will be created successfully. Now let's move to the second method-
Second Method- This method of creating an account is very convenient. All you just need to visit their website and create an account. That's it. However, still, I am sharing a step-by-step guide below that you can follow if you face any issues-
First of all, go to

www.samsung.com/apps

and click on the login button at the top right corner.

On the login screen, you need to click on the

"Create a Samsung Account"

button.

After filling out all the required information, click on the submit button. Keep in mind clicking the submit button means you're agreeing with the terms and conditions and the policies of using Samsung Apps.

Here you need to select the preference of what kind of emails you want to receive from Samsung and add some other information.

After that, you need to click on the submit button, and that's it. Your Samsung account will be created successfully.
These are the two methods that you can follow to create a Samsung Apps account. Now to install apps on your Samsung Smart TV, you need to follow the steps given below-
First of all, you need to understand the home screen of your Samsung Smart TV. The home screen is your location for apps, menus, and many other settings. At the bottom of your TV screen is the row of icons for various apps that you can slide right and left.

To find and install new apps on your Samsung Smart TV, you need to navigate to the left on the app's icon. Select the app icon itself to open the app store of Samsung, or you can select the recommended apps or recent apps from the secondary menu.

First of all, you need to choose the app that you want to install and then highlight the desired app tile in the store and press the enter button on your remote.

For installation, from the app-detail screen, you need to choose to add to the home button.

After that, if the app requires a login, you need to log in with the account you've. For example, if you're using Netflix, then you need to enter the login ID and password of your Netflix Account.
That's it. Installing an app on Samsung Smart TV is that easy. Since we have discussed enough of the Samsung Smart TV and Samsung Smart TV Apps, it's time to move forward to start our list of 17 best Samsung Smart TV apps. 
FAQs
1. How do I install 3rd party apps on my Samsung Smart TV 2023?
If this is your first time using a Samsung Smart TV, the steps to downloading third-party apps are pretty simple. All you have to do is press the Home button from your Smart remote and then navigate to Apps. From there, you can select the app you wish to install and follow the on-screen instructions to complete the installation process.
2. Do all Samsung smart TVs have the same apps?
Samsung smart TVs have access to over 200+ apps and they are more or less accessible in all the available Samsung TVs. However, if you have an older variant of Samsung smart TV, you might not have easy access to all these apps, so keep that into consideration.
3. How do I add apps to my Samsung Smart TV that is not listed?
To add apps to your Samsung Smart TV, you need to press down on the Smart Hub button on your TV remote. In there, you will find all the compatible apps that you can open and use on the smart TV. You can select the ones based on your needs and install them accordingly.
4. What apps are available for Samsung TVs?
Almost all the major apps that you'd need in a smart TV are available on the Samsung TV. This includes Apple TV, Samsung TV Plus, Amazon Prime, Netflix, YouTube, etc.
5. How can I watch free movies on my Samsung smart TV?
The easiest way to watch free movies on your Samsung smart TV is by accessing them via the standard TV channels. But, if that isn't working out for you, you can view them on streaming platforms or free movie websites that can be accessed from web browsing applications.
Final Words
These were the 17 best apps for Samsung Smart TV. I am using Samsung Smart TV for the past few years, and I don't think I prefer any other than these apps.
Almost all the apps are compatible with my TV, and I hope it will be available for your TV as well. If you think I forgot to add any popular application, please comment below and tell us, and we'll try to add that too.
If you face any issues or have any queries, you can shoot them in the comment section below, and our team will try to solve that as soon as possible.