9+ Best Omegle Alternatives In August 2022 For Chat With Strangers
Since the internet came out, we all wanted to be social. We have been using the internet, from the best first day of ours on it, for being social on it.
It gives us comfort to talk to people on the internet, and know about them and their ways to live on another side of the world.
We have always been curious to know more about other people and make new friends from distant places. And that is why we have been using the internet.
Here in this article, we are going to talk about Omegle. And after that, we will see what are the best Omegle alternatives. Now, let us get started by knowing what Omegle is.
What Is Omegle
Omegle is an online platform that allows users to talk to strangers. Omegle was started back in March 2010. The server of the Omegle randomly pairs users in one on one sessions. It is a great way to talk to strangers and make new friends.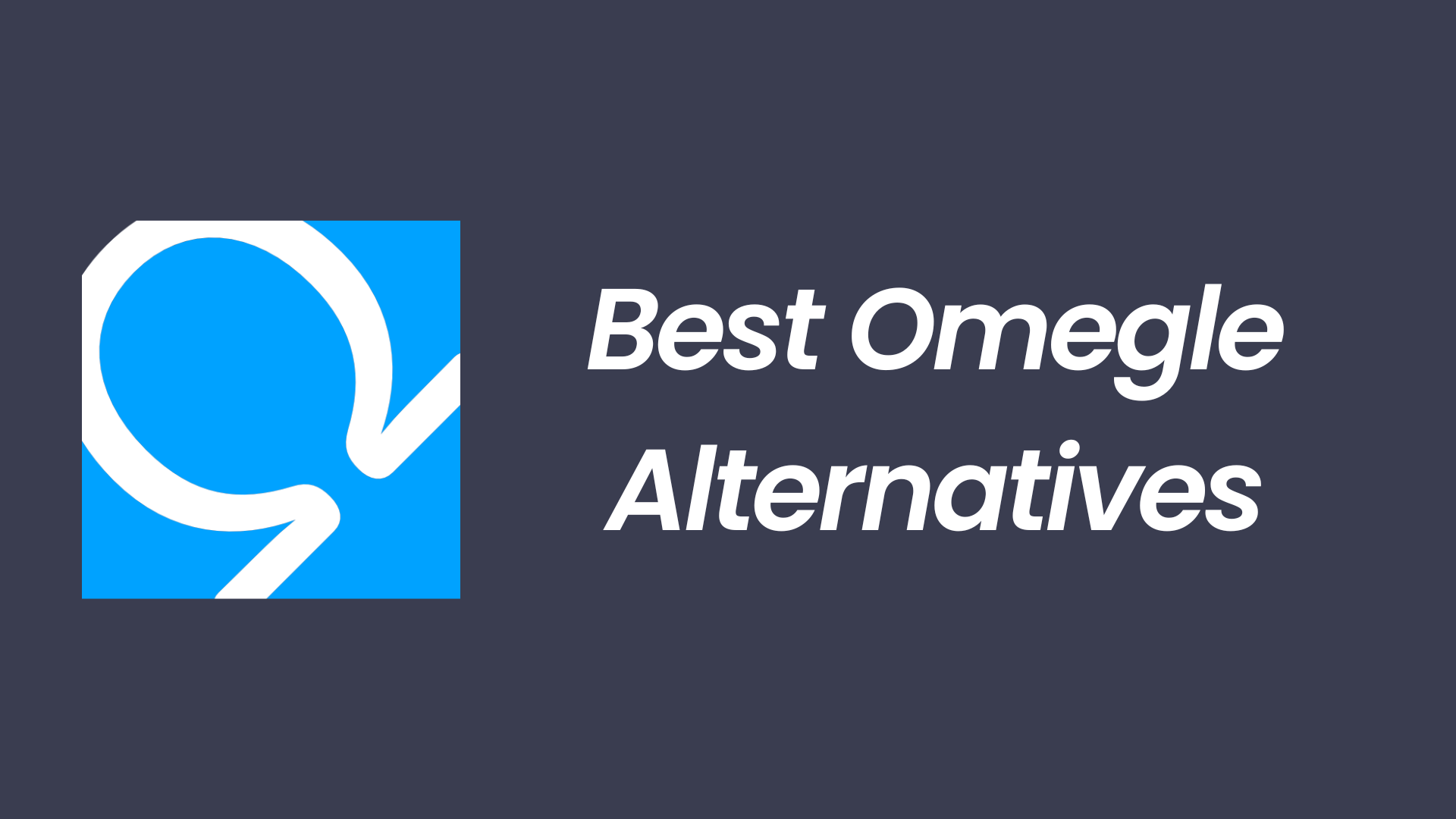 People nowadays use Omega to show their talent as well. People use Omegle to show their music, sing, write up and more and make new friends.
Most of the users of Omegle, do make their background look nice according to their profession. When you talk about a guitar player, he or she would have decorated their background with instruments like guitar, light, and more. 
Reason to find alternatives to Omegle
When Omegle started back then it had a huge impact on the internet and people were using it for making new friends and to talk to strangers.
Omegle captured its market in the corona pandemic when everyone was locked down in their home. Many people used Omegle and the number of users on Omegle increased anonymously.
Omegle needed more people to be there to make it more reasonable to users so that people meet new people every time they skip. With the increment in the popularity of Omegle, there came negative things.
People were using Omegle to do negative things like being nude and more. This is one of the main reasons we are looking for an alternative to Omegle.
9+ Alternative to Omegle
Let us now see the alternatives to Omegle. As we all know, video chat has been very popular since it came out.
And Omegle is a platform where we can chat with strangers directly in video call format. The different alternatives to Omegle are as follows. 
Live me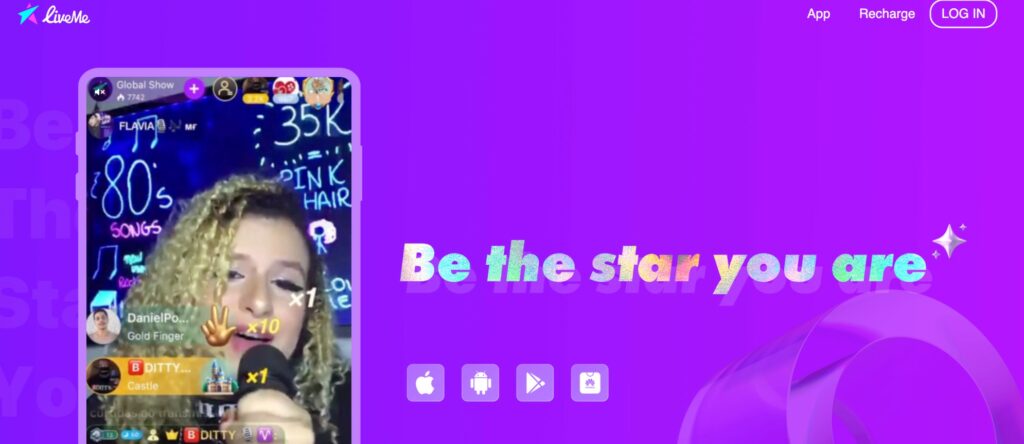 LiveMe is a platform with the help of which anyone can stream a live video of their own and also watch other people live. They can interact with users without control over who is viewing and they can earn currency from fans.
For using this website the user should be of 18 years age and above. There is a slight bit chance like Omegle, of inappropriate content being broadcasted.
The website does warn about violent videos or any sexual kind of video streaming. You do not know who is seeing you and who will be seeing you.
Unlike Omegle, the good thing is that live. I am associated with TikTok, which makes the streamers very popular because Omegle is not associated with TikTok.
YouNow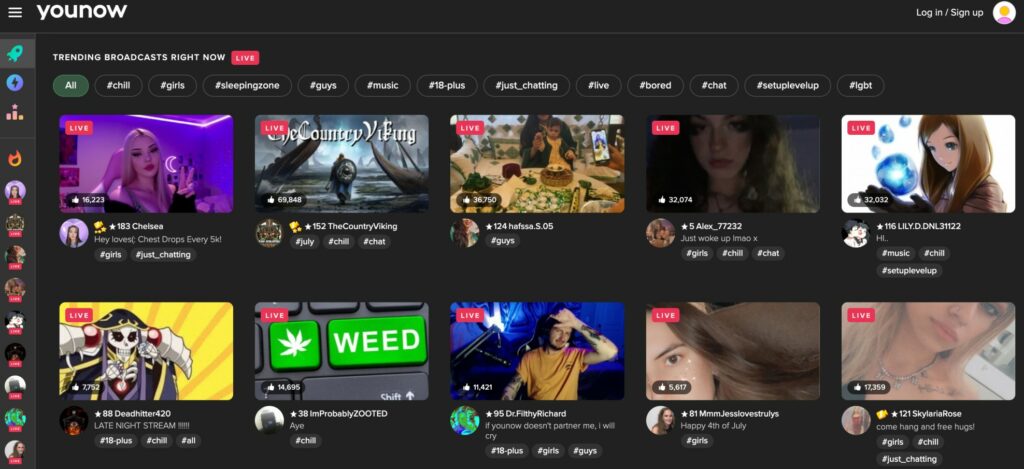 This is an application with the help of which you can broadcast chat and stream or even Live video broadcast of other people.
HDFC in Omegle that we can start chatting right away with others in this application also we can do so. When you will use this application then you will get to know that this application aims to get lots of viewers.
To use this application a user must be of 13 years or above in age. You need to register for this app to use this application. When we will using Omegle then we do not have to register on it.
When you would have a login to Omegle using your Facebook or Twitter then the username would have been the same as on the respective platform.
But on this platform, you can change the username. The good thing about this platform is that it does have a sticker guideline that formats sexual content new dating and more.
You can also block specific viewers and report violets of the community guidelines. You can also post your content on this platform but the ownership of the content will be of the application as they may have the consent that the app can use the video.
StrangerCam
It is one of the best Omegle alternatives that we can use. All you need to do is go to the website of this website and you can meet strangers share your thoughts with them and also you can become friends with them.
The user interface of this website is very nice. It does not feature any abusive content and one of the best things is that it does not show any ads. You have responsive take support to meet a user's queries and resolve them.
One of the most secured platforms for young users as it does not feature any adult content. It does have a one-click option to start chatting. 
Yubo
Let us not talk about another platform name Yubo. It is an application that is referred to as the tinder for teens. Users on this platform can swipe left or right to reject or accept other users' profiles.
The best thing is that when 2 swipe right on each other profiles, then they can chat or hook up we are Instagram or even Snapchat. The good thing about this application is that you can find new friends we are authentic interactions and streaming.
The platform allows users to make new friends from local areas or communities but a user can also interact and connect with other users across the world.
One of the good features of this platform is that you can extreme YouTube with the help of which two strangers can have fun moments with each other as they can watch YouTube. Adidas platform you can share your YouTube video gaming video for any other video.
Many people do not know that this application is in partnership with Snapchat which offers lenses with the help of which users can try new filters and share their new looks with other users in the life content.
ChatRandom
Let us now talk about another platform. By the name, it is clear that on this platform, we can talk to a random person and chat with them. It is an easy-to-use and fun chatting application that makes a great Omegle alternative.
On this platform users paid up, we are webcam with other random users. On this platform, you can choose the preference of the people with whom you want to chat with we are video or a specific language.
After 1 year of Omegle, this application was launched in 2011. Users can start a conversation with new people and the limit matches by location or talk only to people from a certain reason for as long as you want.
You can break the using face filters which are not available on Omega and you can have fun while talking to new people using those face filters.
Unlike tinder, on this application, you can meet as many people as you want to meet. Overall, this is a great alternative to Omegle.
Houseparty
People who have heard of Omegle may have heard of Houseparty too. This is a group video chat platform, with the help of which people connect using live video.
The minimum number of a user is two, and the maximum is eight. If another user who is not your friend does enter into the chat, then an alert will be delivered to the group in case anyone of them wants to leave.
To go through this problem, the makers have made it possible that users can lock a chat to keep others away from joining the group. If any user is running a house party then the user and his or her friends get a notification when either of them gets online.
You can record your conversation whenever you want to. Adidas also has in-built games that you can play with friends. Overall, you can say that this is also a good alternative to Omegle.
ChatRoulette
It is a chat service that allows users to use their webcam to chat we are video format with strangers. If you would remember then this is what we used to do on Omegle.
Anyone can leave the chat all the conversation if another person says something that they do not like. This platform can filter among them and can remove the offensive and violating ones.
This is one of the best things which we get on this platform. Both Omegle and ChatRoulette can be accessed with the official website of the respected ones.
One of the best things about this platform is that you will like the algorithm and the way it shows the video. It is a great alternative to Omegle.
Faceflow
This is the free alternative to Omegle with the help of which anyone can chat with strangers in the video format. In this application, chat rooms are moderated by administrators and are always monitored for undesirable content.
It is also function countries specific chat room with the help of which you can meet new people from your own country. This feature is one of the best features of this application. An option to send emojis, images, or any video file within a second.
The interface of this platform is that it looks more similar to Skype. Overall you can say that it is also a great alternative to Omegle.
Camloo
Camloo is one of the best Omegle alternatives available now. Camloo has been gaining popularity in the market. It does have a feature of video chatting. You can add various effects. There is a filter section. 
On this platform, we can meet random people. It does have features similar to Omegle. You can have access to this platform through web-based devices. There is an application also that you can download and use. Overall, it does have a nice user interface. 
Camsurf 
Camsurf is a popular platform that provides a video chat feature with strangers. It does have a total of four million-plus users who are active users from all around the world. The privacy feature of this platform is best of all falling in this category.
A user can hide their info and also their profile photo. A new user doesn't have to put their personal information. You will be completely anonymous and stranger on this platform. It does have a nice interface when you will open it.
You do not need to worry about any safety concerns. A new user can understand the interface within a few minutes. We can say this is a worthy alternative to Omegle.
FAQ (Frequently Asked Questions)
Let us now discuss some of the questions regarding this article one by one. These will help you to know more about the alternatives of Omegle.
Is it safe to use these platforms to meet new people?
It depends upon how you want to use these platforms. There is not anything in this world that is safe. All you need to do is be conscious of things.
Don't share your data on these platforms. Be alert all the time. People are nice, it depends upon your subconscious mind, which are good for you and which are not.
Can we use any of these platforms to meet new people?
Yes, any one of the platforms given above can be used as an alternative to Omegle. Give a try any one of these, and do let us know how you liked the performance in the comments.
Does it take a lot of data, while registering on these platforms?
No, it does not take a lot of your data. Some of the platforms don't even need your data.
Last words
In this article, we learned what Omegle is, and how we can use it to meet new people. Also, we learned why we should move to alternatives to Omegle instead of using this platform.
Then we saw the different alternatives to Omegle. After that, we read about the different questions and queries regarding this article.
If you do have any questions or queries regarding this article, do let us know in the comments section. We will answer as soon as possible. Thank you for reading this article.