Microsoft EDGE VS Google Chrome: Which Browser Is Best In 2023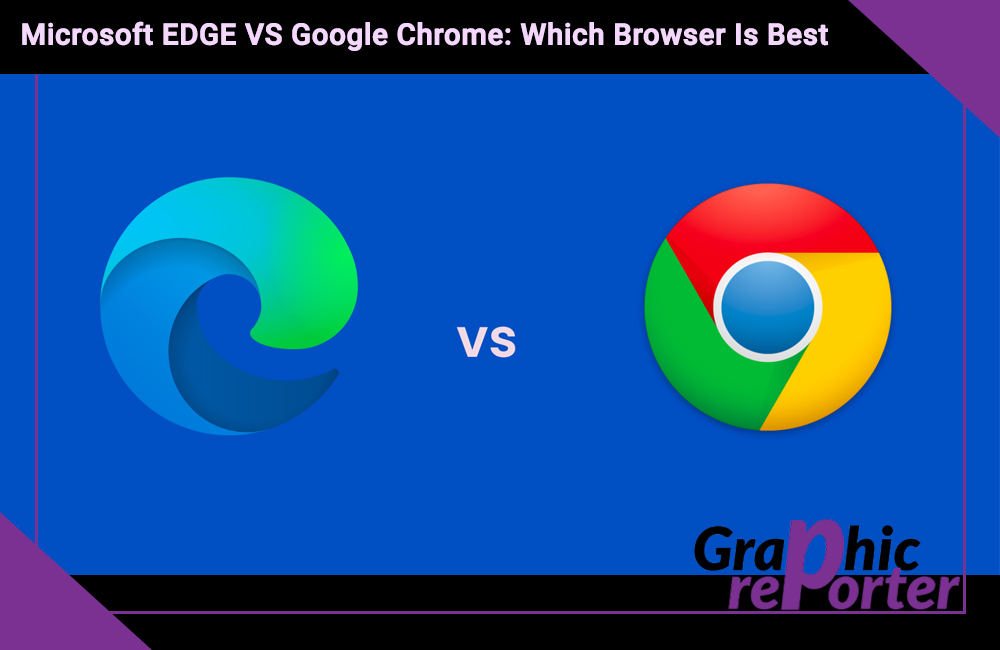 We know that the Microsoft Edge browser and the Google Chrome houses are built on the chromium baseline. We know that the Microsoft edge chromium-browser had been launched 2 years ago, and from them, they were consistently changing it to a better version of it.
Microsoft is using Chrome is injured as the foundation forest ads browser so we can find the major differences between Microsoft Edge and Google Chrome.
We will see in this article what are the major factors on which we can compare these two browsers. 
What are Microsoft edge and Chrome?
Microsoft Edge is the default browser that now comes for every windows 10 device. And Google Chrome as we know is the free web browser developed by Google and which is being used for accessing web pages on the internet.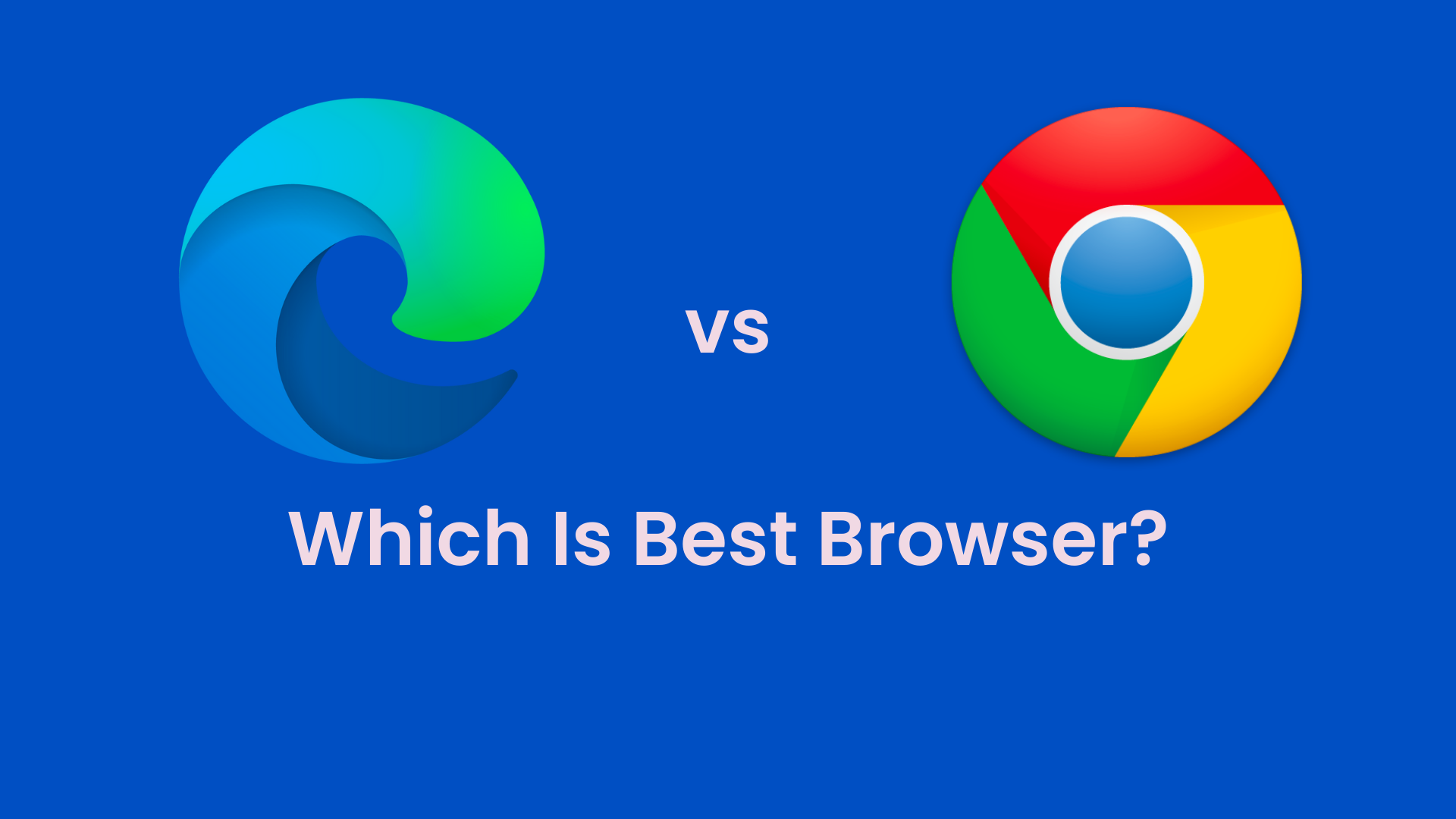 So we can see that these both are browsers but which is better, we have made a full comparison here below which will help you to understand it. 
Microsoft edge VS Google Chrome
Here below, we have given up fast differences in each category and compared these two browsers. Read each of these competitions to know more about it. 
User Interface
The very first thing that is observed and catches the eyes of a user is the user interface. After seeing the user interface a user interacts with the browser and that is why the developers have added many elements to the user interface to make it easier for the users to use it.
The user interface is responsible for attracting users and it brings a lot of significance to the web browser. Traffic on web pages comes directly from the user interface. 
The user interface of Microsoft ads is of different types as it has a setup with which the importance of all the sitting is made simpler.
Every new page consists of different styles from which a user can pick. On every new day, you will get a new wallpaper so that it can inspire and motivate you to work hard in your life. 
When we talk about Google Chrome then it is to have a well-defined integrated high-quality user interface. Also gives a user the freedom to import data from pre-existing browsers.
There is a permit for the users to store accounts and pick the desired application in the Google Chrome browser. 
There is little difference between Google Chrome and Microsoft edge based on the user interface. Tab management is similar in both the web browser also the setup process. The one difference is that the Google Chrome since tab over two different devices.
Both the browsers are at the same level but we can say that Google Chrome has additional features that text the Google clock to the winner side.
Flight change and a little more difference made Google Chrome the winner in the category of the user interface.
Performance
When we talk about the performance then we should know that using both the browsers is very fast. The Microsoft edge does have one significant performance and one over Google Chrome and that is memory uses. Microsoft Edge uses free resources in comparison to Google Chrome to perform.
When we talk about the uses of Ramdev the Microsoft edge uses 655 MB of RAM with 6 pieces loaded while Chrome uses 1.4 GB with 6 pages loaded.
This is a huge difference when we talk about the performance of these two browsers. If someone has a system with low RAM space, then this is a huge concern for them. 
Clearly, in this category, Microsoft is the winner as it does use low space in comparison to Google Chrome for running several tabs. 
Sync
Microsoft edge is in the development stage and it has a limited device syncing feature. You can do syncing of passwords bookmarks and more from one device to another but it will be not as perfect as Google Chrome does.
You can sink data from apps bookmarks extensions history settings themes open tabs passwords addresses phone numbers and many more in Google Chrome and that too in a very smooth way.
It has a seamless personality between your phone laptop iPad or anything where are you to use Google Chrome.
So, when it comes to thinking then Google Chrome is the winner. 
Security and privacy
In the case of edge, we can block trackers from sites that we have visited and also from those websites that we have not. The Microsoft edge has more privacy settings than Google Chrome and you can find them very easily.
There is very little chance when you use Microsoft ads for the sharing of your personalized information across different websites on Microsoft edge.
As Microsoft Edge uses its Microsoft defender Smart Screen to protect against malicious websites you can have the extra layer of protection on Microsoft edge.
Google Chrome is limited to its third-party cookies and the browser has made efforts toward safe for browsing including identifying dangerous extensions, downloads, and websites.
Clearly when it comes to security and privacy, then Microsoft edge is the winner. 
Extension support
We know that whenever a browser has good extension support for several applications then the browser will qualify as a decent browser. The plug-ins of the browser take control of the APIs and can enhance the productivity of the same application.
When we talk about Microsoft edge, then extension support has made many improvements, and now extension that works on Chrome will also work on Microsoft edge.
AIDS the key features and personality is based on that citizens are not available till now.
When we talk about Google Chrome, then many options are available to choose from in any application that can be approved to add to the list of extensions.
And any application can be added to the list of extensions and they can be well United into the browser and work alongside each other.
When we talk about the extension support Google Chrome has a more straightforward approach and it contains all the applications that the user can easily access by just clicking on the icons of any application and it is way faster than the Microsoft edge.
Conclusion
Now as we have seen the competition between Google Chrome and Microsoft edge we must conclude which is better.
Each of the browsers has its different skills and personality and it depends on us how we use them and manage them. If you are one of them who loves to have a security and privacy den you can go with the Microsoft Edge browser.
Know that there are English devices that use Google Chrome and we can see Google Chrome everywhere but the edge has its own it is with we talk about security and privacy and other things.
The only downside that we see in the Microsoft Edge browser is that the sinking capability is slightly slower than Google Chrome.
To sum up, we can see that Microsoft ads serious updates have made a similar better default browser than Google Chrome.
Microsoft Edge is very committed to work and it has improved itself on a very large scale in a very short interval of time. We would recommend you to go with Microsoft Edge as a browser. 
FAQ ( frequently asked question )
Let us now discuss some of the frequently asked questions before choosing between Google Chrome for Microsoft Edge as a default browser for our windows devices. 
Is Microsoft edge better than Google Chrome?
When we talk about the pictures and lives within the Microsoft has more major upgrades than Google Chrome,
and it has unique features like reading aloud immersive reading built-in ad blockers, and most importantly privacy measures that make the Microsoft edge better than Google Chrome.
Where do we get the best personalization, Google Chrome or Microsoft edge?
When it comes to personalization, then Google Chrome has a sweet spot for it than that of Microsoft edge.
Is Microsoft faster or slower than Chrome?
We know that Microsoft Edge and Google Chrome are built on a chromium engine. Has worked on the improvement to make it faster than Chrome and it is said that,
the Microsoft developer team has removed all the unwanted tractors to make the Microsoft ads smoother than Google Chrome.
Last words
In this article, we saw which Browser Is the Best Edge VS Chrome. We made a comparison between Google Chrome and Microsoft Edge and then,
we talked about the different expectations like security and privacy, extension support speed and performance the user interface, and many more.
Then we concluded that Microsoft is better than Google Chrome. Then, we answered the questions that have been raised about these two browsers.
If you have any questions about these browsers, do let us know in the comments section at the bottom. Do let us know how did you like this article. Thank you for reading this article.