Best TracFone Phones for Seniors In Oct 2022 [Updated List]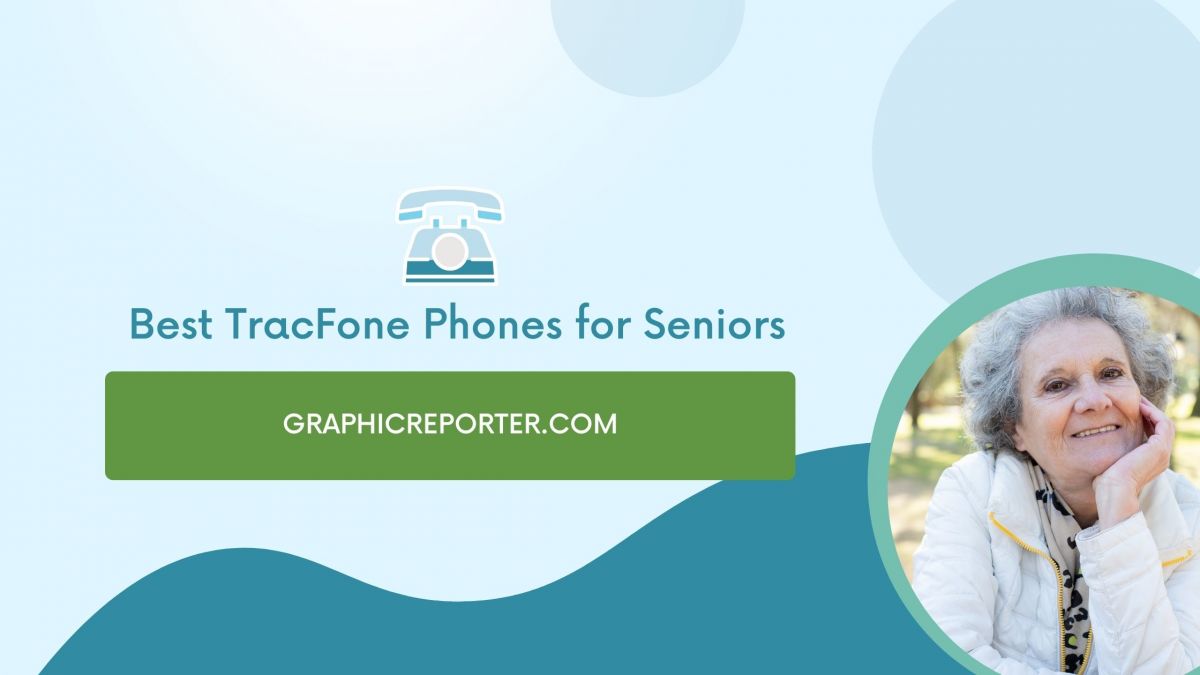 In this article, we will be sharing with you all the Best TracFone Phones for Seniors 2022. Phones are one of the essential things today. They not only act as a means of communication but also help you get more knowledge.
Especially now that the Pandemic has hit the globe to shift to the online world for everything from school to work, mobile phones are playing a crucial role.
Apart from such advanced features, mobile phones can also be a relief for emergency cases. Senior citizens are one such group of vulnerable people who require special attention and care. It might,
however, get difficult for them to use the highly advanced smartphones of today. But there is nothing to worry about. This does not mean that one should stay away from using a phone.
TracFone for seniors is one of the best options for senior citizens. You can check out the best Tracfone phones for seniors using the below guide and choose the one that fits your needs the most.
Best 5 TracFone Phones for Seniors
Given below are the best Tracfone phones for seniors which are all flip phones and thus easy to use for the seniors. TracFone offers various types of phones to users that are Motorola, Samsung, ZTE, LG, and so on.
You can get very cheap and affordable TracFone phones for seniors for as much as $15.
1. Alcatel Myflip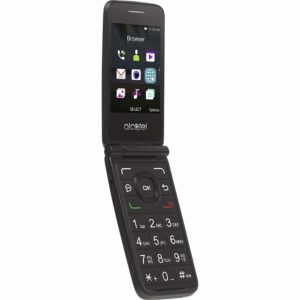 The first one on our list of top TracFone phones for seniors is Alcatel My flip. This low-cost TracFone by TracFone is priced at $20. You can get any cell phone plan from TracFone.
The device houses some of the best features like long-lasting battery power. The display screen too is big enough so that seniors can easily see the phone without causing any strain on the eyes.
Highlights
1350mAh lithium-ion long-lasting battery
2.8-inch display
Supports CDMA technology.
Uses 4G LTE speeds
preinstalled email, web, and updated calendar.
2MP camera
512MB internal memory that can be extended to 32 GB using a micro SD


2. Samsung T245g TracFone

Samsung T245G is one of the best TracFones out there which is priced at just $14.99. This affordable TracFone also comes with double minutes for life free offer which means your airtime minutes will be doubled.
The UI is intuitive and the device has an overall simple design. Both the software as well as Hardware are easy to understand.
The best part about Samsung T245G is that it comes with features that make it easy to use for seniors. Most seniors face issues like hearing problems and eyesight issues.
But this device is ideal for such seniors as it has a large display and keys. The buttons are all large and the colors of the screen make it easier for seniors to look at the phone.
Highlights
Messaging features
Second display
3 megapixel VGA camera
It has Bluetooth connectivity.
Organizer
Comes with a 1.55-inch main display


3. Alcatel Big Easy Flip Phone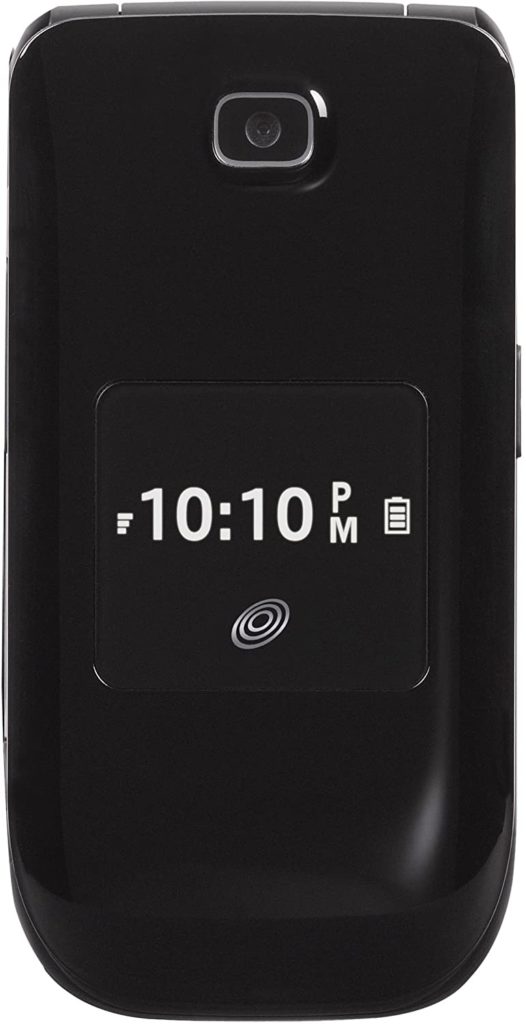 One of the most well-known TracFone phones for seniors 2021 is the Alcatel Big Easy Flip Phone. As the name suggests, this is a flip phone. The phone is made such that the features are easy to use for seniors. The numbers displayed are large as well as the display is simple.
Alcatel Big Easy Flip phone comes with a long-lasting battery and caller id features and alarm. There is a 2MP camera and Bluetooth connectivity too. You also get the MP3 Music entertainment feature with this device.
Highlights
Long-lasting battery.
Mp3 music entertainment features.
An alarm clock
Bluetooth connectivity
2 MP camera.


4. Samsung Galaxy J7 Sky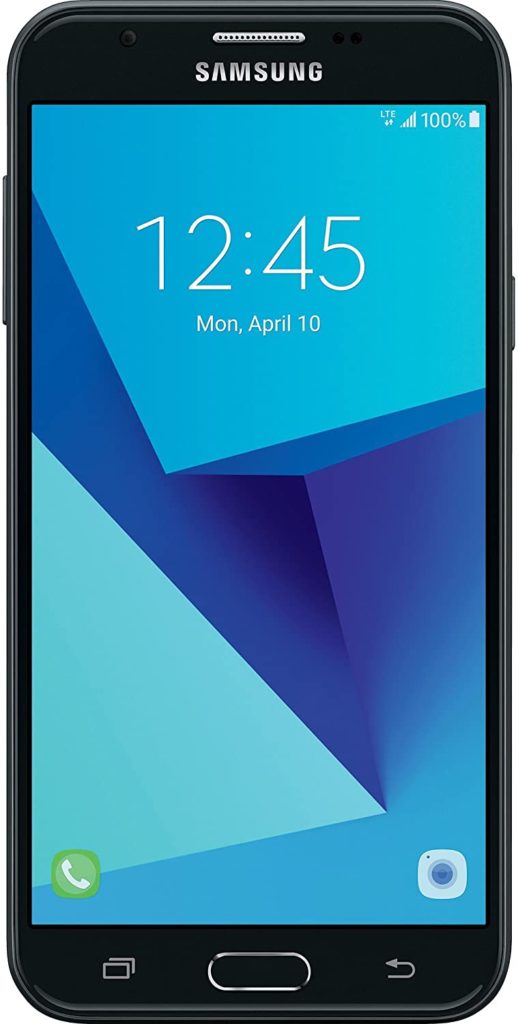 Samsung Galaxy J7 Sky is yet another amazing TracFone device that offers a 2 monthly plan through which you get 1000 call minutes, 2000 text messages, and 2GB of data for the seniors.
The device has got android operating system and is much easier to use for seniors. As the device comes with a large display, it is easier to look at and does not cause strain to the eyes. You also get a clear front and back camera.
Highlights
Ideal for seniors
Good camera quality
Large touch screen.


5. Tracfone Alcatel A383g Big Easy Plus
Tracfone Alcatel A383g Big Easy Plus stands true to its name. The phone comes with a large display and a big keypad. All the buttons are large and hence can be easily detected even if the seniors using them have eyesight issues. The display is large and colorful too.
Tracfone Alcatel A383g Big Easy Plus offers affordable plans that do not require any renewable contracts. You can go for plans that have the calling, text messaging, and data services at a price of 6 to 7$ per month. You can get access to the internet with 3G internet speed.
But you might be sold the phone with a little different plan. With Tracfone Alcatel A383g Big Easy Plus, you get double minutes for life. This means you will get double the airtime minutes for call, text, and data.
Also, there are no extra charges international calling for over 90 states. The phone will not include airtime and hence one will have to buy talk minutes from a TracFone shop or website.
Highlights
large lighted keypad
2MP camera
car charge
Comes with one Alcatel A393G prepaid, and non-contract handset in retail package
No extra charges for international roaming
Double minutes for life for web, talk, and text
GSM network, 3G speed
Bluetooth
Slightly rubberized and non-slippery surface to prevent the phone from falling


FAQs
1. Which Tracfones will work in 2022?
There is a variety of Tracfones that will effortlessly work in 2022. However, we'd recommend that you keep a check on the list we have mentioned above. Also, some of the other models worth considering are Samsung Galaxy A03s, Moto G Power, iPhone 12 Mini, etc.
2. What is the easiest smartphone for seniors to use?
With so many different and accessible models available in the market, the one we'd highly recommend for seniors is the Alcatel Go Flip 4. It is extremely easy to use and has a bright display and prolonged battery life, all of which come a lot in handy for seniors who aren't very tech-savvy.
3. Is Tracfone a good phone for seniors?
There are no two doubts about it Tracfone is one of the most accessible, affordable, and popular phones for seniors who don't need a lot of cellular use. Since seniors predominantly use their cell phones to call and for emergency purposes, Tracfone identifies those basic needs and caters to that demographic of consumers without any unnecessary charges.
4. Does TracFone have any 4G flip phones?
Surprisingly yes. The Tracfone 4G supports 4G cellular service for easy navigation and connectivity. The phone comes with a SIM card included, which comes a lot in handy when you are trying to simplify the calling facility without any compromise. The screen is quite bright and vivid, which is one of the reasons why it has gained so much popularity.
5. Will 4G TracFones still work in 2022?
Despite all the news that you have witnessed around, we'd recommend for sure that the 4G Tracfones will work without any hassle in 2022. You won't have to worry about the usability of the devices at all, which is always a bonus.
Concluding Words
I hope you all could easily find the Best TracFone Phones for Seniors 2022. In case you have questions for us, feel free to ask us in the comment section below. Also, if you have any additional information about how to find the best Tracfone phones for senior citizens, then do drop it below.
your comment would be useful to many. Keep visiting us for more such helpful articles!